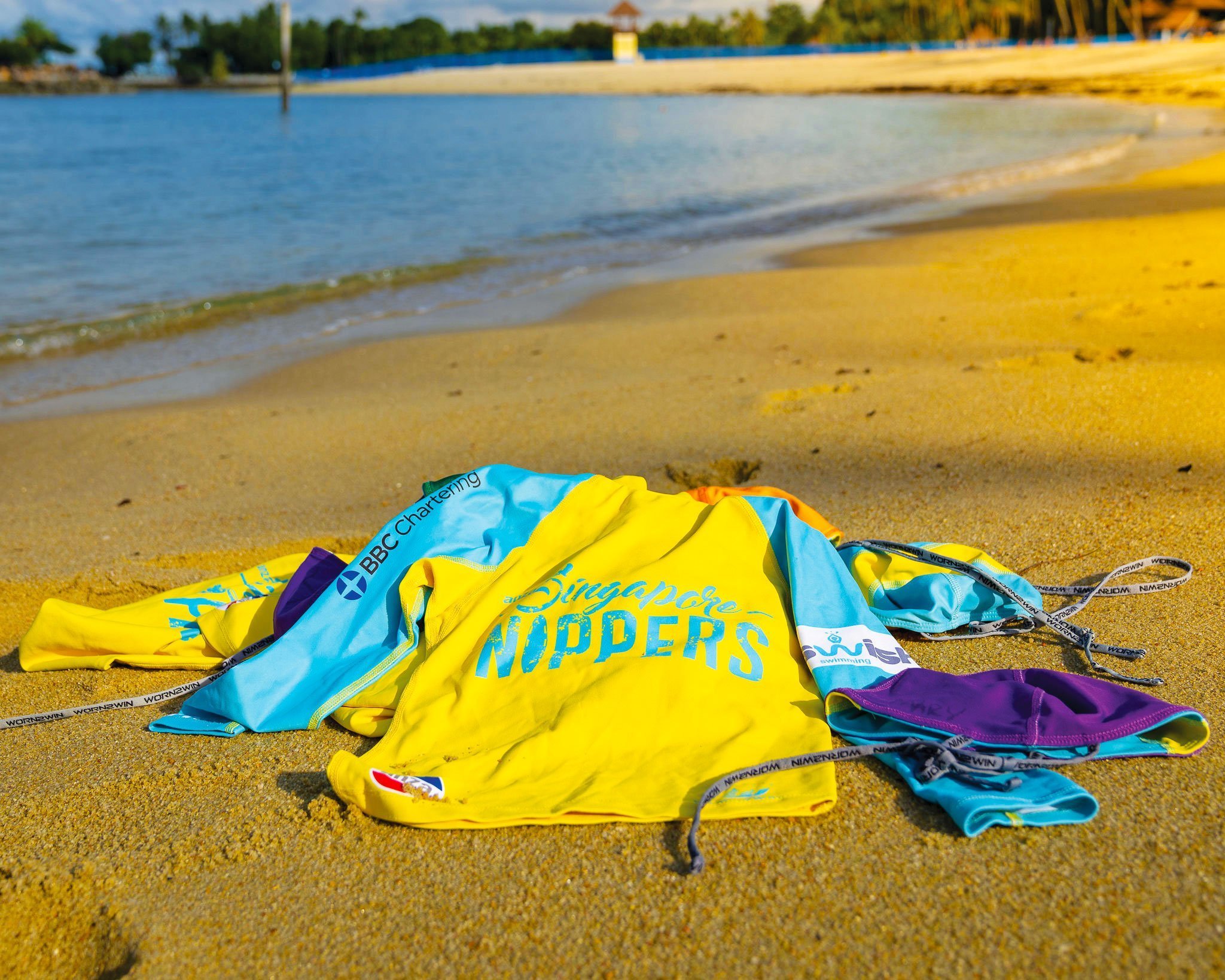 The 2020 ANZA Nippers season was cut short only a couple of weeks into its programme, due to Circuit Breaker restrictions. The Nippers Committee were determined to not let this challenge get in the way of their spirit and drive. With lots of collaboration and tenacity, the team quickly adapted to changes and planned to return to Palawan beach with a big splash in 2021! This month, the Nippers crew will be back at the beach doing what they love, in a modified format. Rinka Perez reports on some of the behind-the-scenes projects that the Nippers committee have been working on over the break …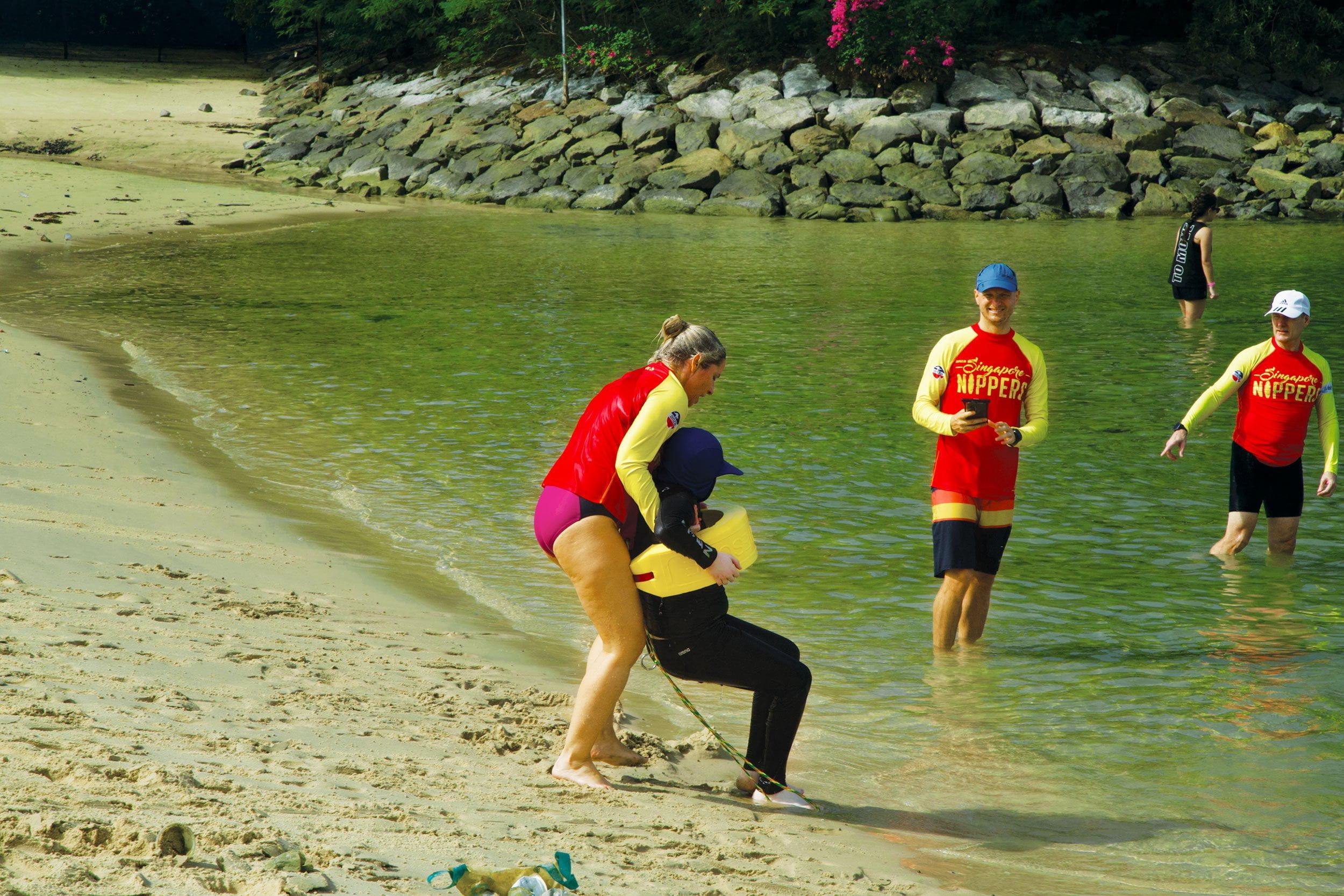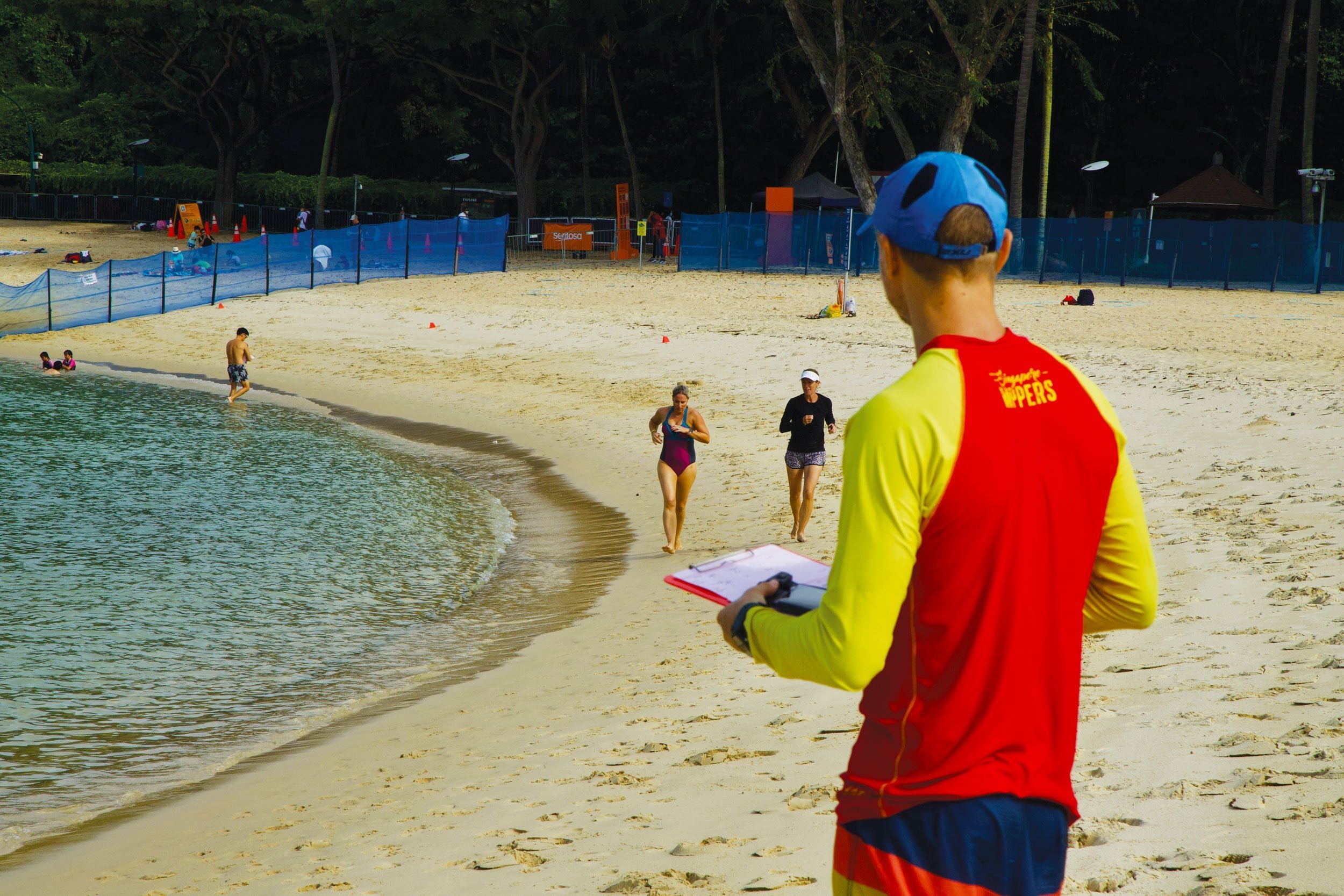 Bronze Medallion
To maintain Nippers' water safety ratio of 5:1 children to Bronze Medallion holders, nine bronzies met at Palawan Beach in December 2020 and completed their proficiency test. This test is done annually to maintain Nippers' Bronze Medallion qualifications and is usually done with help from the Avalon Beach Surf Lifesaving Club, who fly into Singapore from Australia. Due to travel restrictions last year, this wasn't possible, but in coordination with Avalon Beach SLSC our bronzies were still able to complete their proficiency and extend certification for another year. Go team!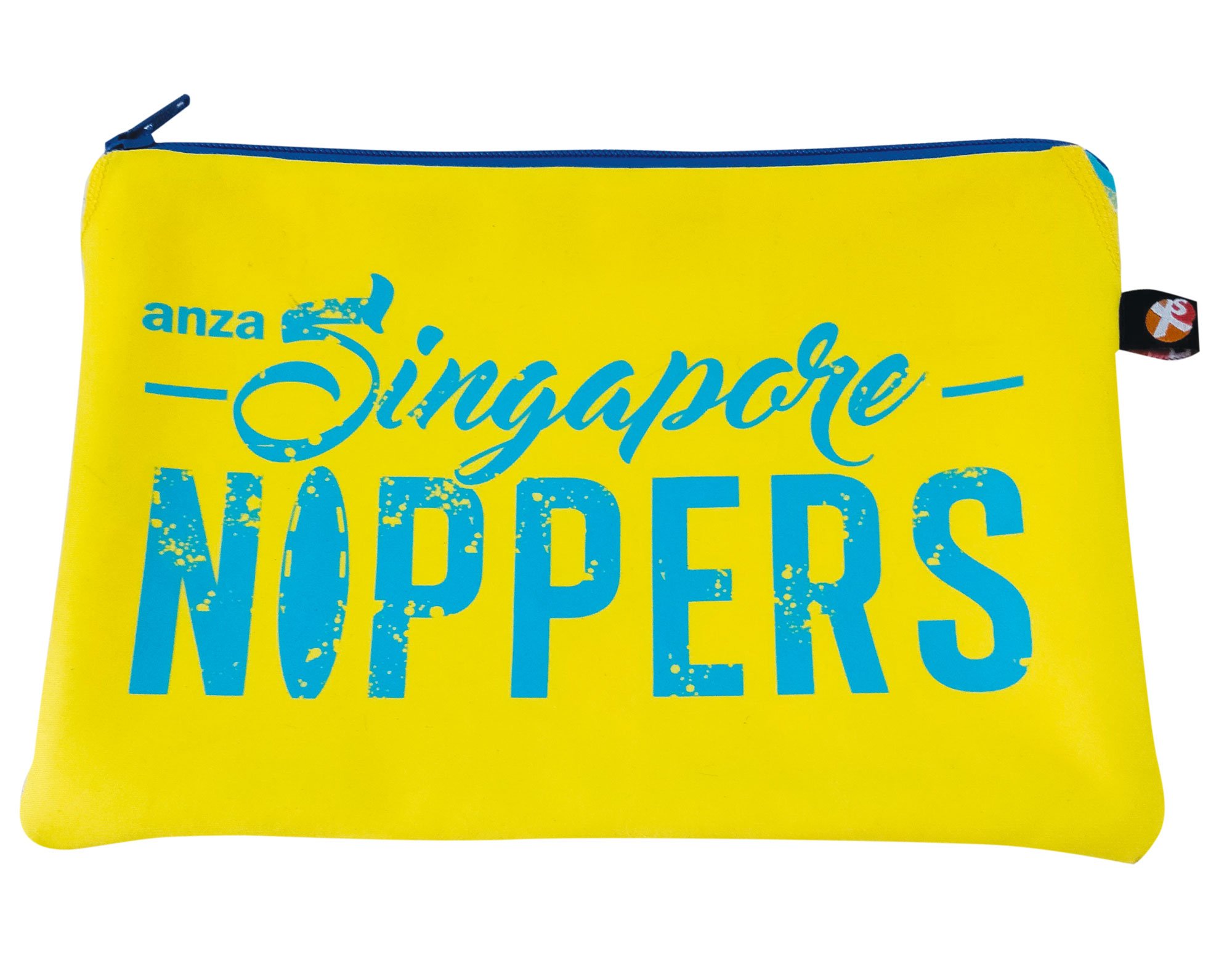 Going Green
In 2020, Nippers made a commitment to be more sustainable and environmentally conscious. To keep this promise, Nippers has been working with Java Eco Project (jepsg.com) to repurpose and upcycle previous season's rash tops, swim caps and flags into fun beach accessories for members to purchase. Java Eco Project is a Social Enterprise that works on sustainability projects to support the education of trash-picker children in Indonesia. 2019 uniforms have already been transformed into a trendy pouch …more details to come soon! In addition to this upcycling initiative, the 2020 uniforms that barely touched the seawater last year, will be reused for 2021 season. This eco-friendly initiative has saved over 30kgs and approximately 200 pieces of clothing from ending up as landfill waste.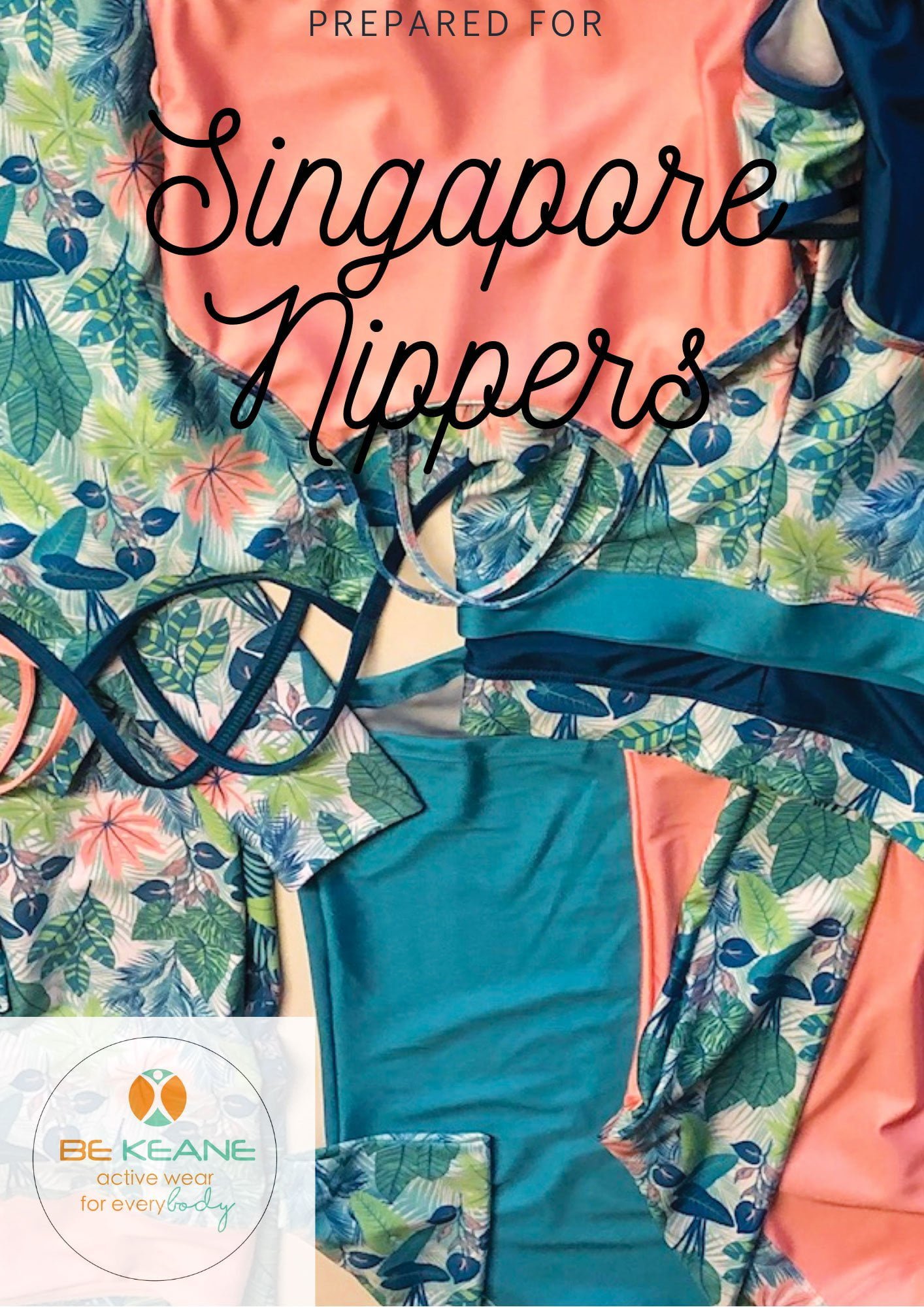 Nippers New Fashion Label
Nippers will be launching a new 2021 range of beach wear and swim accessories for fashionistas to buy! Working with a boutique designer in Australia, Nippers will soon be offering its very own exclusive range, with branded designs and high-quality yielding fabrics that are perfect for the beach. Stay tuned for more information.
ANZA Singapore Nippers is a not-for-profit volunteer group where children from 5-13 years of age participate in fun activities at Palawan Beach to learn essential ocean and swimming skills.
• Stay up to date with ANZA Nippers news by following our Instagram
@sgnippers
• We are also on Facebook
@SingaporeNippers
• And at anza.org.sg/sports/nippers
• For more information on upcycling and CSR opportunities, contact Rinka Perez at Java Eco Project jepsg.com
IG @java_eco_project_sg