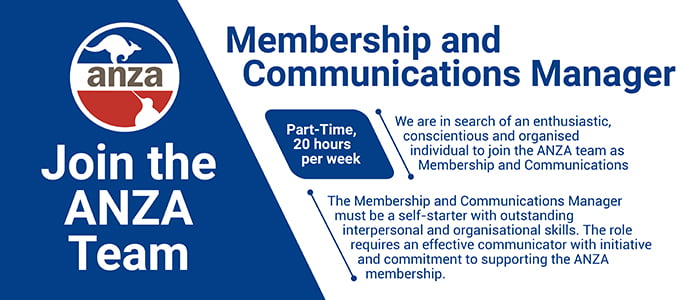 Job Summary
The role of Membership and Communications Manager is a multi-disciplinary role, reporting to the General Manager and working closely with our editorial, marketing, events and administration team. You must be able to complete a wide range of activities requiring clear communication and excellent organisational skills.
As Membership and Communications Manager you will be focused on maximising potential benefits for new and existing members of ANZA and a commitment to growing the ANZA membership.
Key areas of responsibility:
Design, production and distribution of the weekly EDM
Marketing of events and initiatives through ANZA's media channels
Growth and retention of membership; welcoming new members and managing expiring memberships
Strengthening of the membership offering to new and existing members
Identify and grow opportunities to increase job postings and market the ANZA Career Centre as a member resource
Management and marketing of the ANZA Member Discounts
Management and marketing of ANZA sub-groups
Key Skills:
Experience in member management in a non-profit or corporate role is preferred
Experience in a sales or account service / account management or marketing environment is also valuable
Strong computer skills including use of Word Press and the MS Office Suite
Knowledge of CRM and Electronic Direct Mail marketing systems
Excellent written and verbal communication skills
Key Attributes:
Excellent interpersonal skills and ability to adapt to work with diverse groups
A strategic thinker and planner with an ability to identify opportunities for membership growth and engagement
A flexible approach and availability to attend events that operate outside of normal business hours
Positive attitude with a willingness to learn and develop
Terms of Employment:
Interested applicants please email your CV to Kerry Low at gm@anza.org.sg. Applications close Friday 17 April. Please include your available starting date and current visa status.
Only shortlisted candidates will be notified.