Heard this term before? STEAM or perhaps STEM? At the Canadian International School (CIS), STEAM stands for Science, Technology, Entrepreneurship, Arts and Mathematics. It is not a subject but a schoolwide programme. An engaging, hands-on interdisciplinary framework to help students develop important real-world skills like problem solving and critical thinking to be successful in the 21st century workforce.
Solving real problems
CIS engages its students in hands-on, minds-on STEAM activities where they are encouraged to make connections between the five STEAM disciplines and solve real-life authentic problems. This not only helps their students to think critically and solve problems from multiple perspectives, it also keeps them motivated and excited to learn more.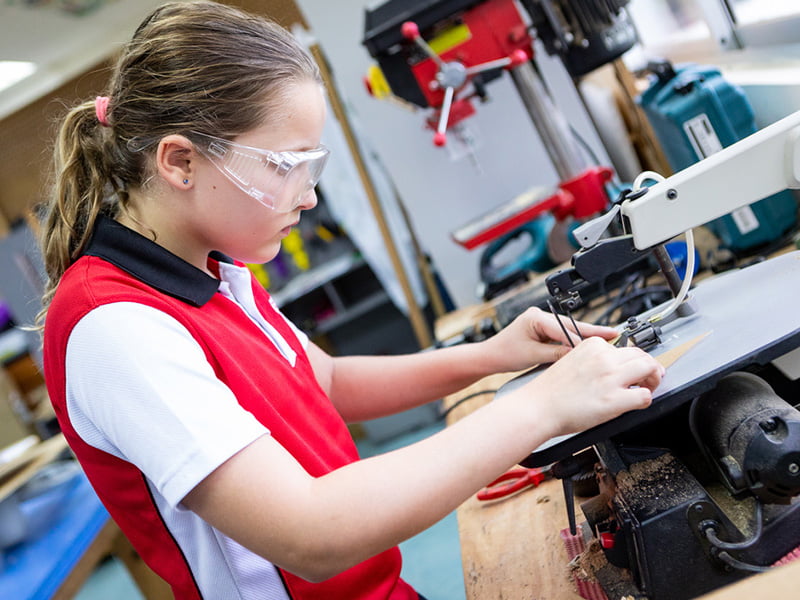 Stimulating makerspaces
From Grade 1 onwards, CIS students are exposed to STEAM experiences in their stimulating makerspace rooms. These are part lab, part shop, part conference room, designed to foster a culture of teamwork, collaboration and design thinking. Students build and work on projects together using equipment that is both traditional (such as woodworking machinery and sewing machines) and cutting edge (such as MakerBot 3D printers, GCC laser engravers and cutting machines).
STEAM in action
Lots of exciting and innovative projects are constantly happening across CIS. At the moment, grade 1 students are learning about forces and motion by designing and building their own movable toy, while grade 6 students are creating models using 3D computer software to study the math and science behind natural phenomena on earth.
At each stage of their projects, the students are collaborating with their classmates, researching, problem solving, testing and thinking creatively and critically. They understand none of the challenges they face can be solved through one discipline alone, nor that there is a bubble sheet answer for everything. Instead, they need to think creatively and approach problems from multiple perspectives!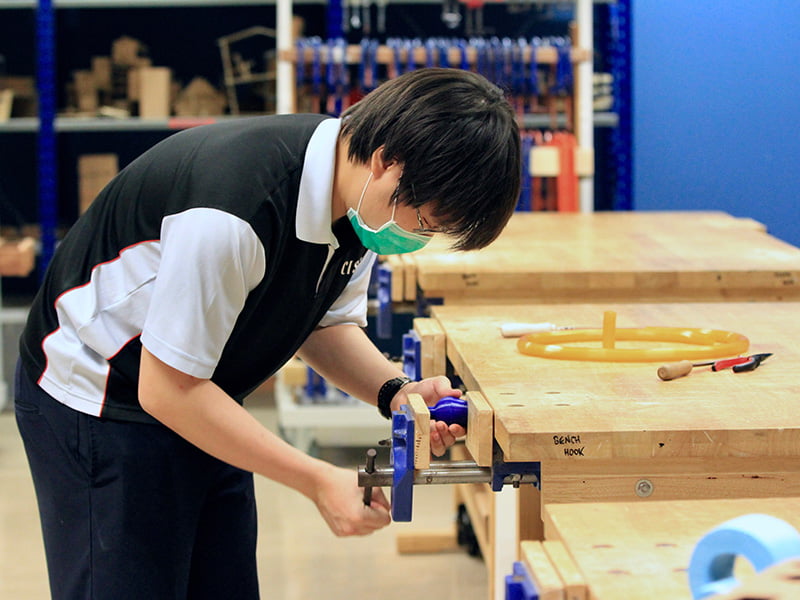 Equipped for success
A STEAM education at CIS has something to offer every student. It is a hands-on, inquiry based approach that provides each student with a set of crucial skills designed to give them a competitive edge for tomorrow's job market, no matter what their chosen field is.
Want to learn more?
Sign up for CIS' free virtual STEAM workshops to enjoy some fun hands-on STEAM activities for the whole family. There are four activities to choose from: create a drawbot, build a molecule mode, code a robot or design a cardboard sculpture. Which STEAM activity will you choose?