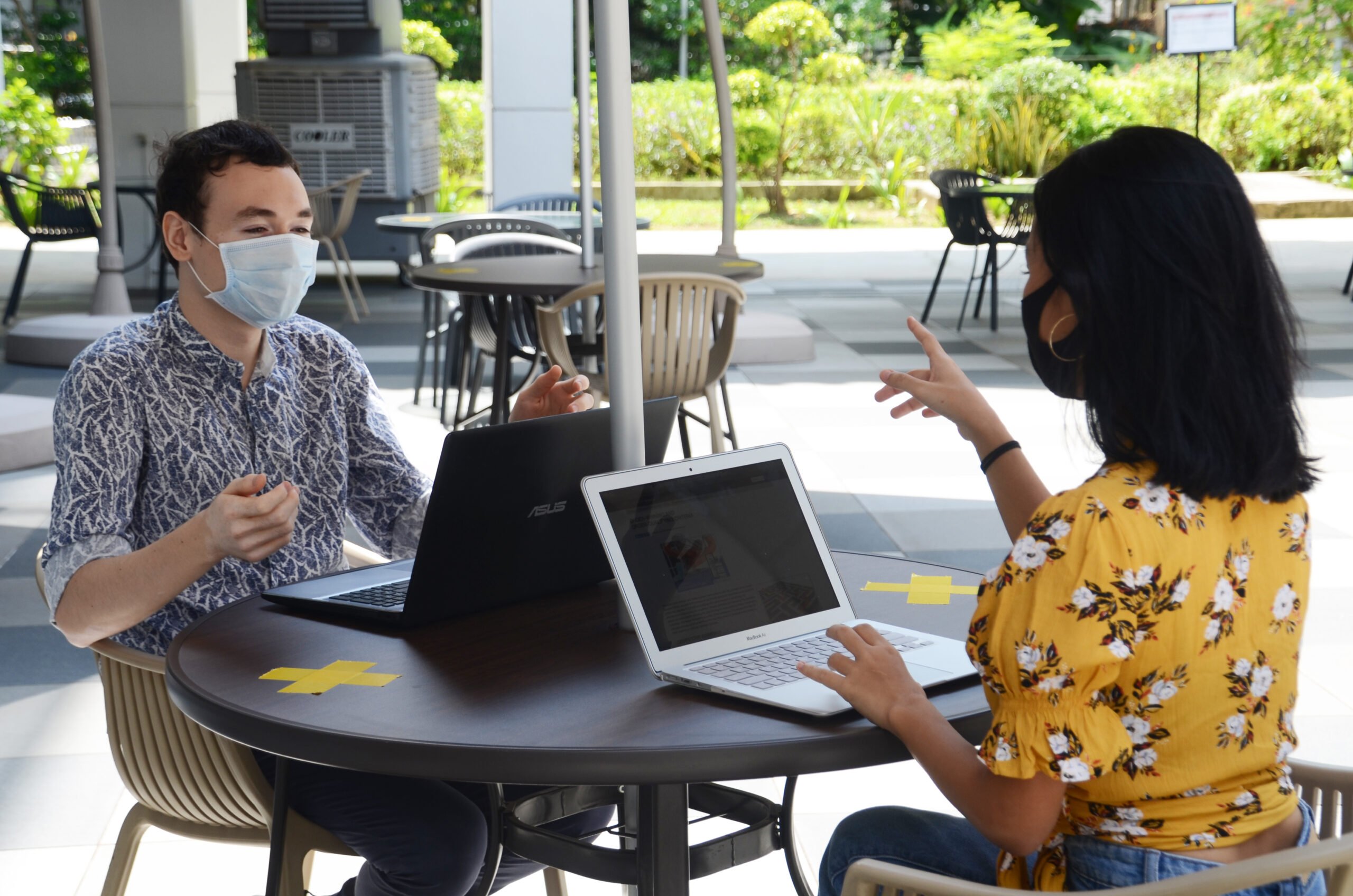 From building a robust network of talent, to creating environments that help people thrive and maintaining a positive organisational culture, the work of Human Resources (HR) professionals resonates across the workplace. Through efforts to ensure that employees are healthy, satisfied and well taken care of, HR managers and executives may even come across as the guardian angels of an organisation.
As a result, working in HR can be an important yet demanding job. In an effort to prepare graduates for the challenges of such a role, the Bachelor of Business (Majoring in Human Resource Management) program at James Cook University (JCU) in Singapore focuses on developing strategies to manage people in the workplace, in order to respond to environmental, human as well as organisational needs.
Dr Caroline Wong, Associate Dean of Learning and Teaching, and Senior Lecturer in Business at JCU in Singapore, says, "If you have great people in your organisation, you would have won half the battle. HR managers play a strategic role in the most important asset of the organisation – the people – and that underscores the importance of recruitment, training, developing and maintaining an effective workforce in the organisation."
In addition, the program equips students with various skills to manage the demands of business – such as how to motivate employees, boosting performance and productivity, and understanding sustainable work practices and policies.
HR managers are also responsible for making organisational decisions within the broader social and economic environment, and working effectively with different stakeholders, demanding effective communication and engagement skills as well as a mastery over critical thinking and problem solving.
At the same time, these analytical and communication skills are useful across many different occupations and industries – including the business, banking, IT, financial, and government sectors. These occupations range from and are not limited to being a human resources officer, industrial relations officer, life coach, careers adviser, management consultant, mediator, higher education lecturer and management consultant.
Ultimately, the role of HR is more than simply ensuring that a company hires the right people. In fact, the knowledge and skills that contribute to an effective HR professional strive to make work meaningful, while unleashing the human potential of employees.
Learn more about Bachelor of Business (Majoring in Human Resource Management) program offered at the Singapore campus of James Cook University.