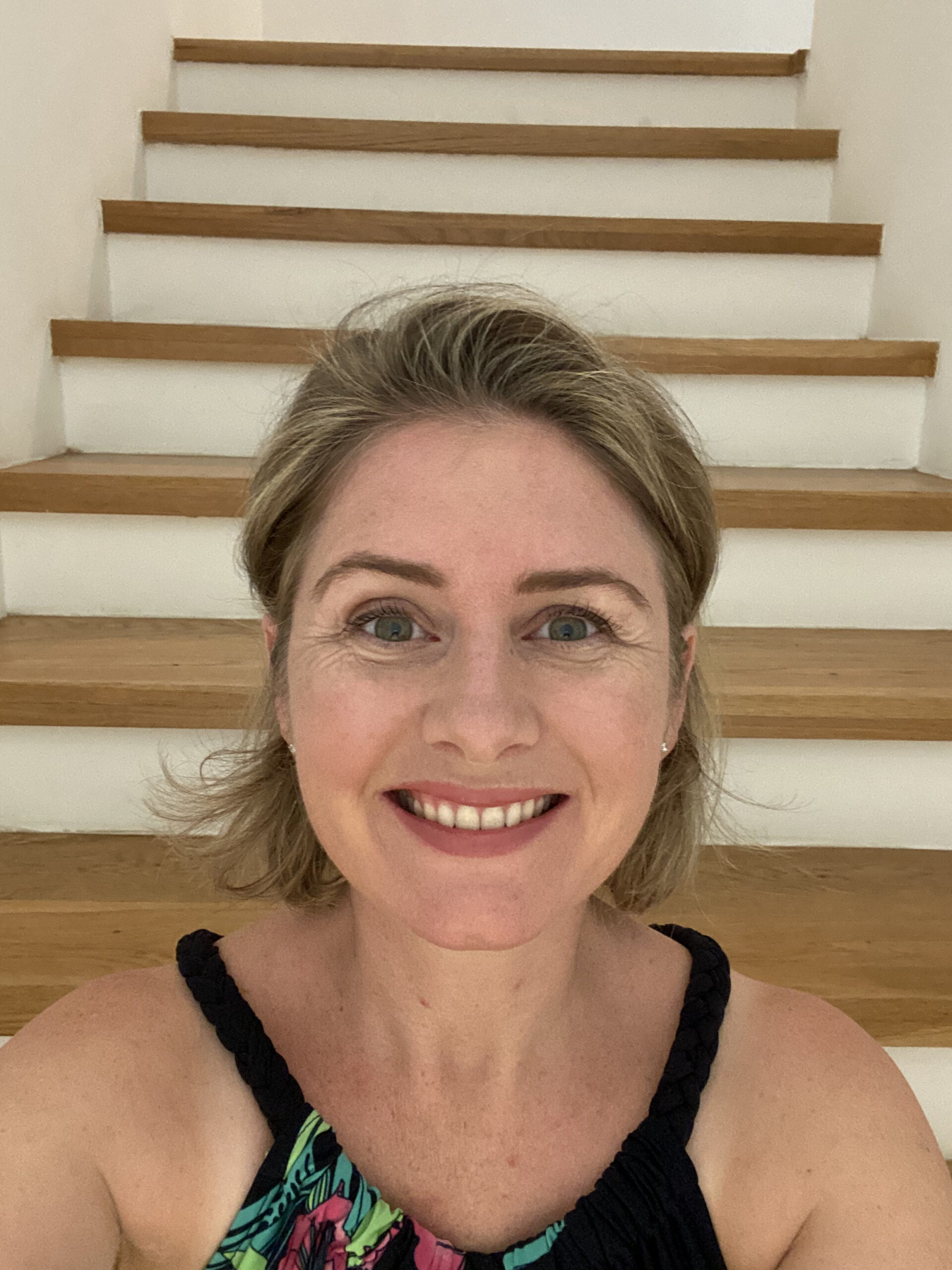 Local clean-up group, One Planet (Singapore) regularly hold beach and street clean-ups and have grown to over 350 green warriors. We talk to founder and ANZA member Georgia Mor about her mission to make a difference.
How long have you been in Singapore?
Around 2.5 years. We left Australia in 2011 and had stints in Tokyo and London before coming to Singapore. I live with my husband Andrew, and two children Darcy (14) and Archie (12). I've been on loads of ANZA tours since we moved here, and I love how they have shown me many different sides to Singapore. They really helped me find my feet here and I met some great people through them. I've also recently joined the ANZA trailing talent group.
Why did you decide to start One Planet (Singapore)?
I started One Planet (Singapore) about 18 months ago with a British trailing spouse – Rachel Guest. We were shocked by the amount of rubbish on the beaches in countries near Singapore. Suddenly all that ocean plastic we saw in documentaries became very real.
We wanted to do something small about it. We started picking up rubbish in our local area but quickly realised it would take a lot of effort for two people to make any impact. So we encouraged others to join us. We started organising small group clean ups at beaches and on the streets, set up a Facebook group, and so One Planet (Singapore) was born. Unfortunately, Rachel has since left Singapore, and so One Planet has become my own little project.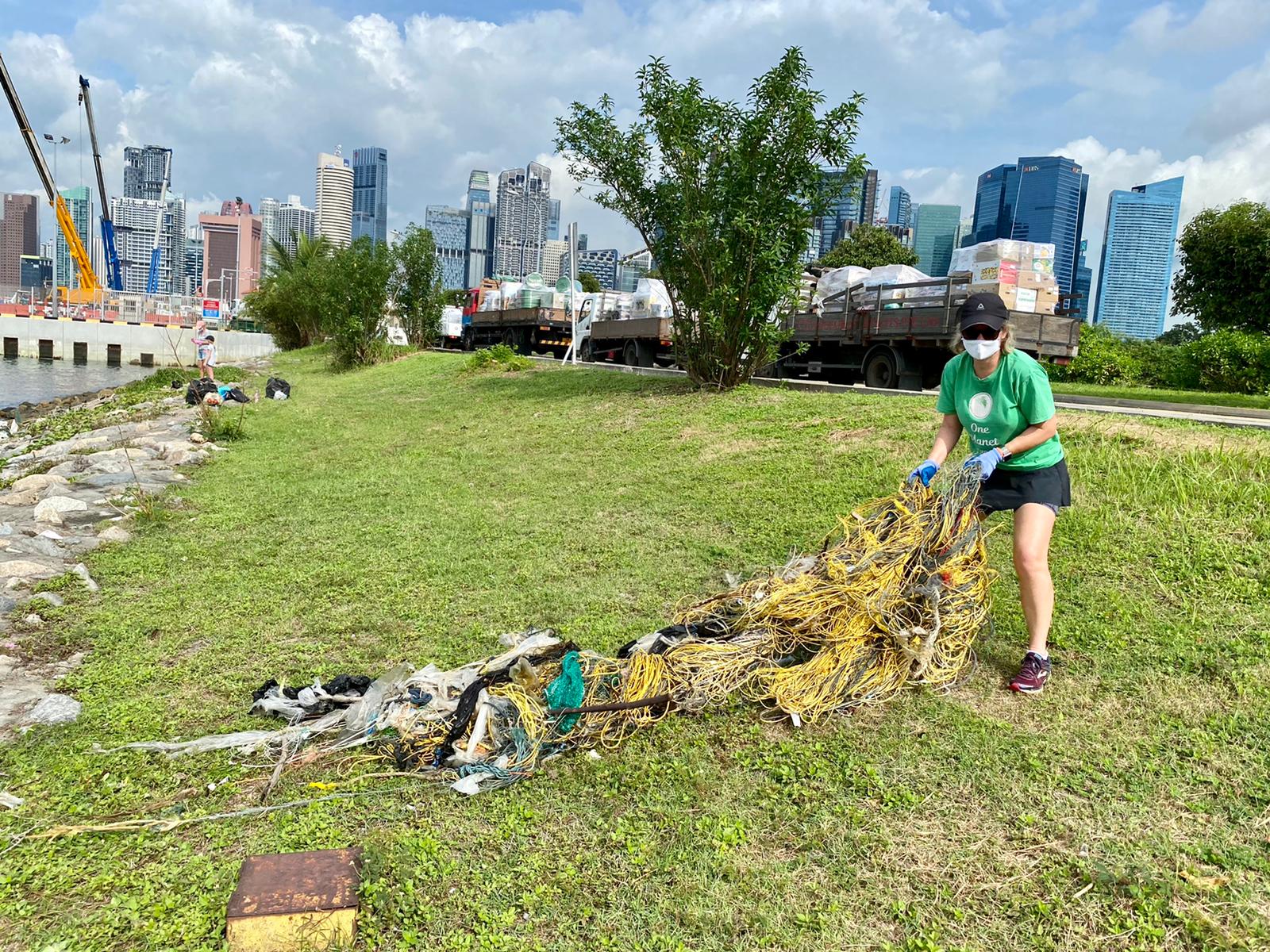 What is One Planet (Singapore)?
One Planet (Singapore) is a social group that organises regular small street and beach clean ups around Singapore. What started as a group of two has now become a group of more than 350 people. Most, but not all, of our members are trailing spouses, and I'm really proud that we have active members from all around the world and from all ages.
People join us for all sorts of reasons – to do something for the environment, meet some new people, do something good for Singapore or to get some exercise. Everyone is welcome! So far, we have collected more than 650kg of rubbish off the streets and 2,600kg of rubbish from the beaches of Singapore. We have also picked up more than 450 masks since the pandemic started.
How can people get involved?
The events I organise are held on weekday mornings. I try to arrange at least one beach clean and one community clean each month. I advertise them through our FB group. If you can't join us mid-week, consider doing your own clean up – at a time or place that suits you. Tongs can be bought from hardware uncles around the island, otherwise I have equipment you can borrow if you prefer. I am very happy to share any tips if you need a hand.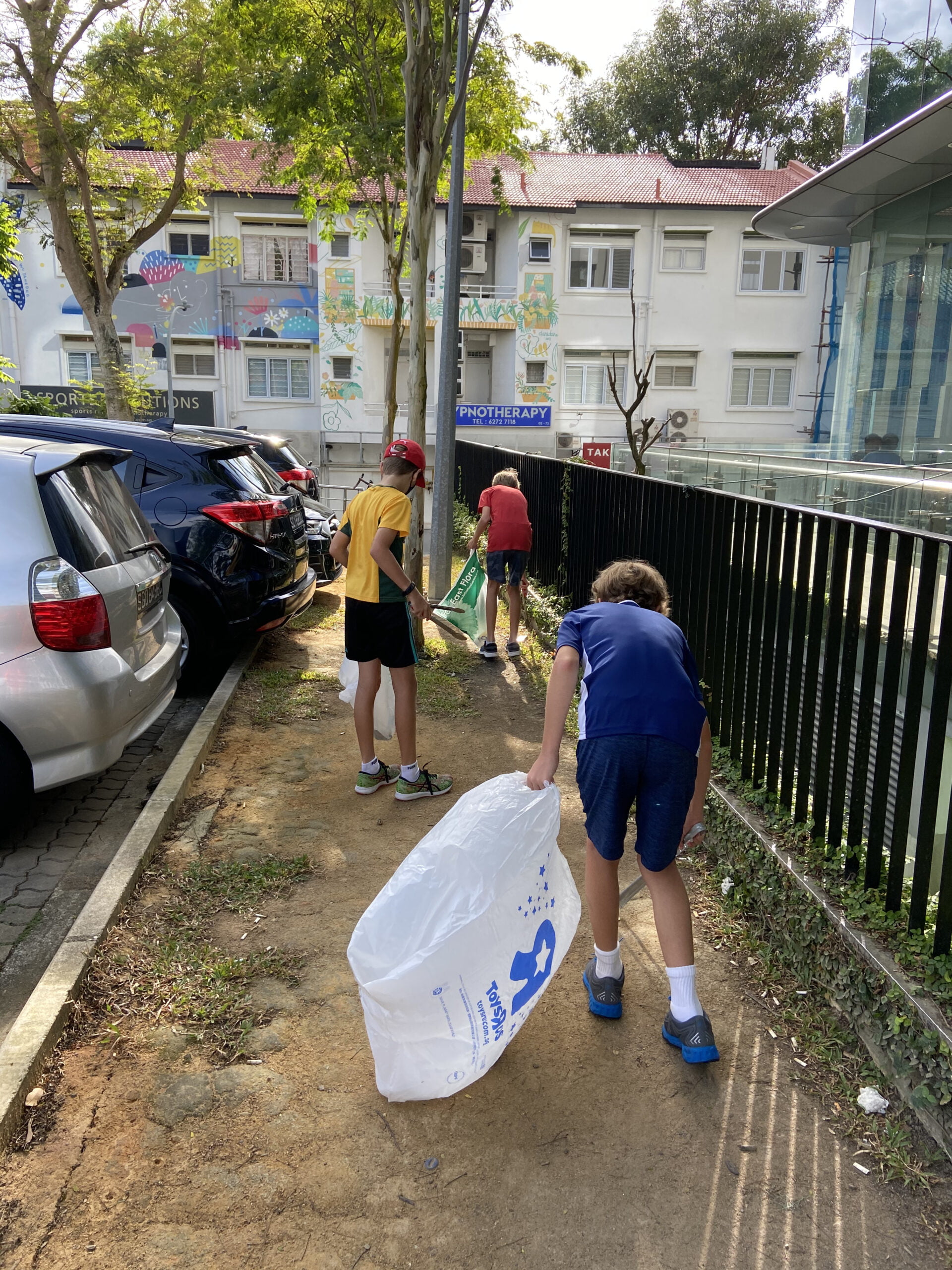 Plans or events for 2021? 
I've just organised some kayak clean ups in Marina Bay reservoir which were really popular, so I will look to do more of those this year. The monsoon winds will shortly change direction and we will again see East Coast Park full of plastic in the coming months. I will organise several clean ups there once that happens.
I also love encouraging kids to get out and do some good. We did a clean-up with a group of Brownies before the Circuit Breaker, and I hope to do some small group ones again this year. I ran a kids Easter competition during the holidays and will plan to do more to get kids involved later in the year. I've also been organising some clean ups at local HDB estates which have been really fun, so I will look to organise more of these during the year. Beyond that, who knows!
Tips for people living in Singapore who want to be more sustainable? 
Just do something! I love the saying; "'can I really make a difference?' said 7.8 billion people". Yes, you can! Make some small changes in your life, and then make some more – every little bit counts. Personally, I am trying to go through this year without buying a single use plastic drink bottle. I have picked up too many of them and I realise I need to stop contributing to that problem. Honestly, I am no hard-core environmentalist, but I think we should all try to be better, including me!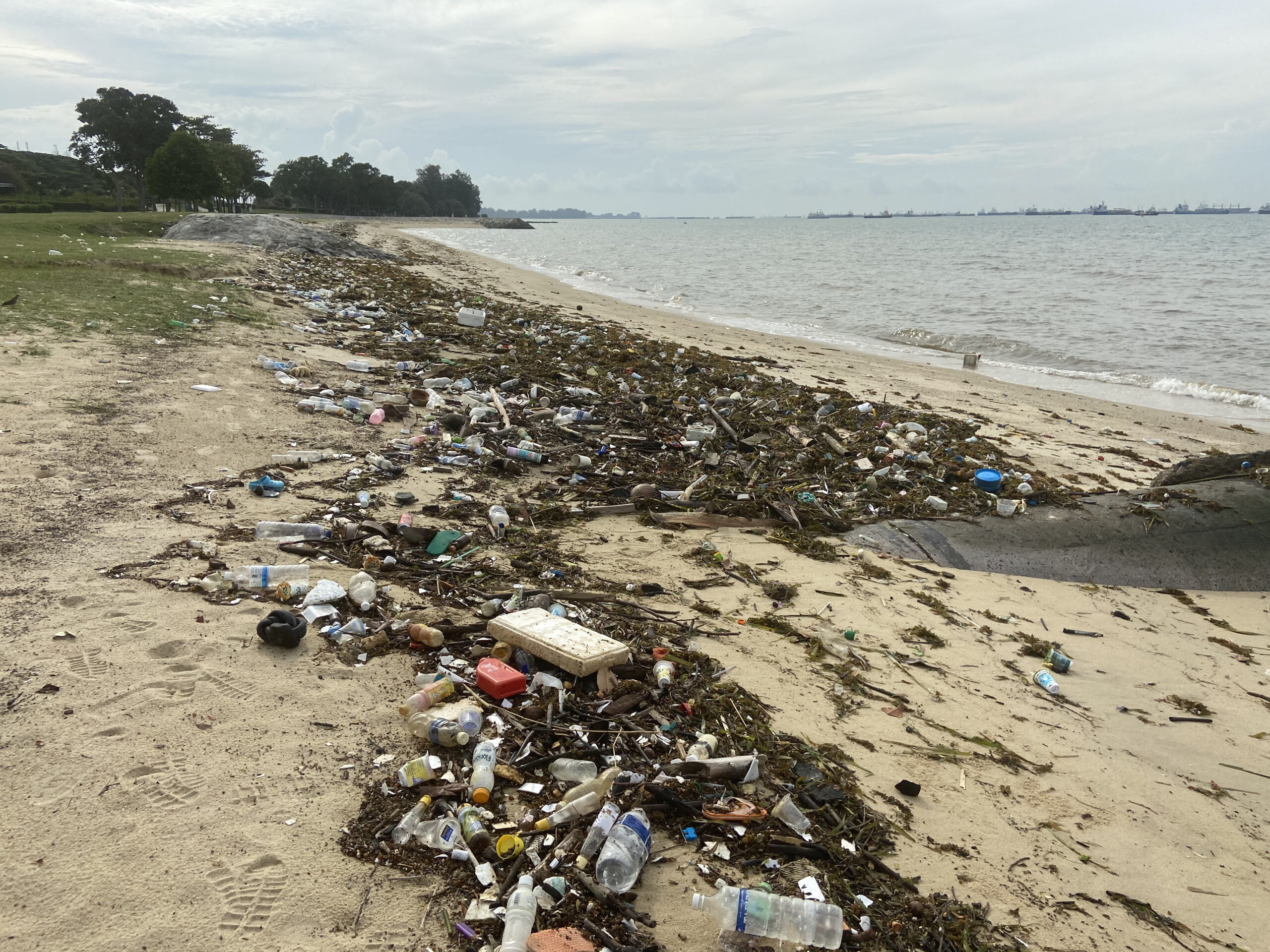 What does Earth Day mean to you? 
It's a great day to raise awareness for our planet, but it's really just one day. I think it's important for all of us to make lasting changes to how we behave every day. The pandemic has shown us how the lives that we take for granted can change very quickly in unimaginable ways. I think we all need to take better care of our planet so that something similar doesn't happen in the future.
Anything else to add?
Feel free to contact me if you would like to organise a clean up for your team, family, school or group. I am very happy to help.
Where can we find you online? 
We are on Facebook – One Planet (Singapore) and also Instagram: one_planet_singapore
Earth Day is an annual event observed on 22 April to celebrate the planet's environment and to raise public awareness about environmental issues.