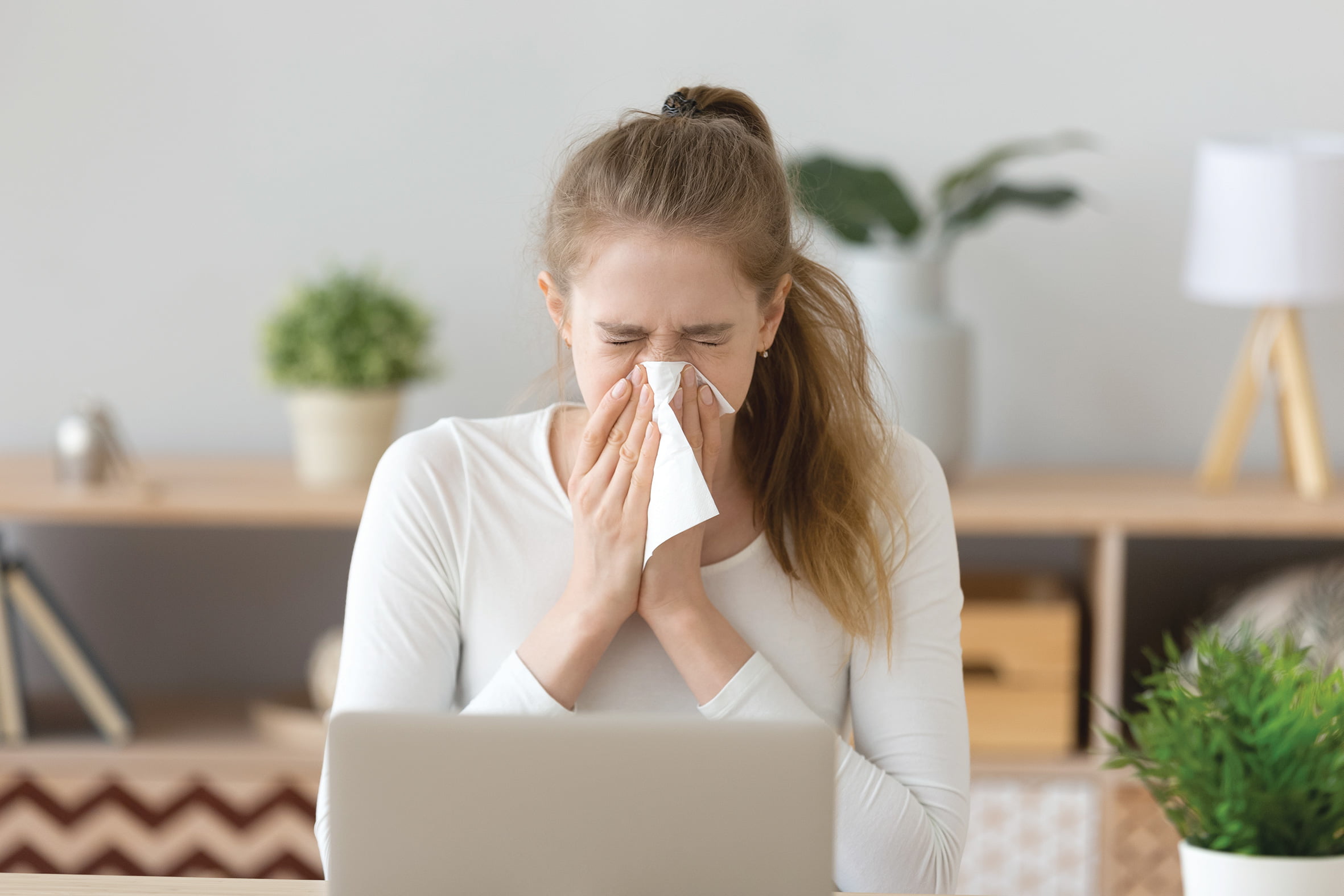 As we continue to contend with COVID-19 and dengue cases in Singapore, there are proactive steps and measures that can reduce the spread of disease. "We are constantly at risk of cross contamination and disease transmission, such as dengue," says Paul Hellyer, Managing Director, Rentokil Initial Singapore. "As the leading pest control and hygiene solutions specialist, we introduce cutting-edge air purification and dengue prevention innovations to protect people and enhance lives."
Transmission risks and concerns
Pathogens can be spread in three ways: through person-to-person, surface-to-person and air-to-person contact. There are growing concerns about aerosol transmission of viruses such as COVID-19, as variants continue to spread around the world.
In a recent research conducted between Opinium LLP and Rentokil Initial among 2,000 adults in the UK, 75% of respondents agreed they can easily wash or sanitise hands to protect against contaminated surfaces, but are unable to protect themselves from breathing in contaminated air.
Air quality concerns in public spaces included:
How many people are in the environment
How long they're spending indoors
What the overall hygiene protocols in place are
What the current air quality condition is
Whether there is constant activity and engagement taking place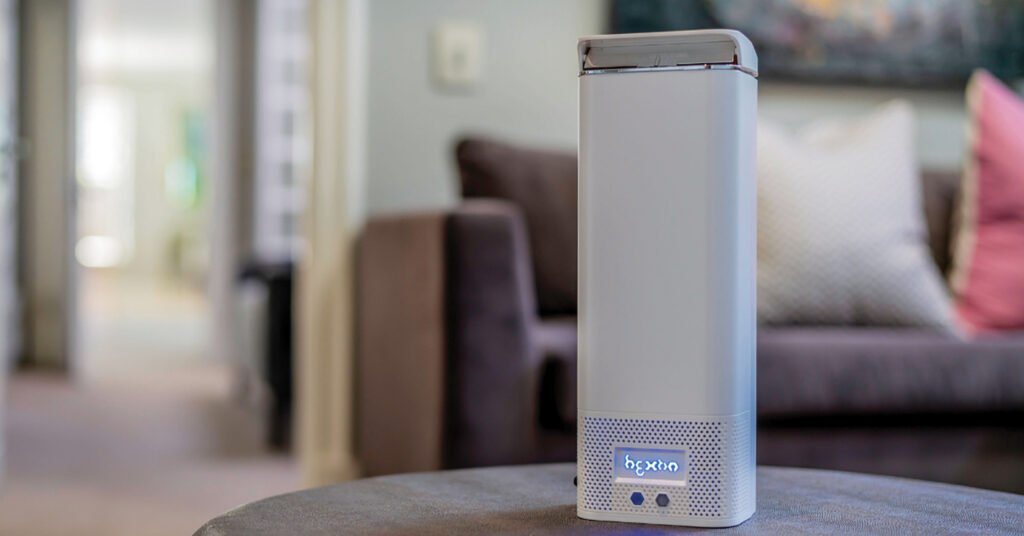 Eliminate 99.9999% of viruses, including Coronavirus
Air quality is vital to health and wellbeing and it's even more critical recently as bacteria and viruses like COVID-19 can be spread via the air. Regular exposure to other air contaminants, including particles, volatile organic compound (VOC), pollutants and dust also puts us at risk of ill health and diseases. Reducing the risk of airborne transmission requires more than just opening doors and windows for air circulation and ventilation or installing standard air-filters that have limited efficacy against enveloped viruses.
Indoor environments, such as homes and offices, are great breeding grounds for pathogens and germs that are released during talking, coughing, sneezing and regular exhalation. Air sterilisation helps to minimise our exposure risk as we engage in human interactions and activities at home or in the workplace. More importantly, it offers peace of mind during this pandemic.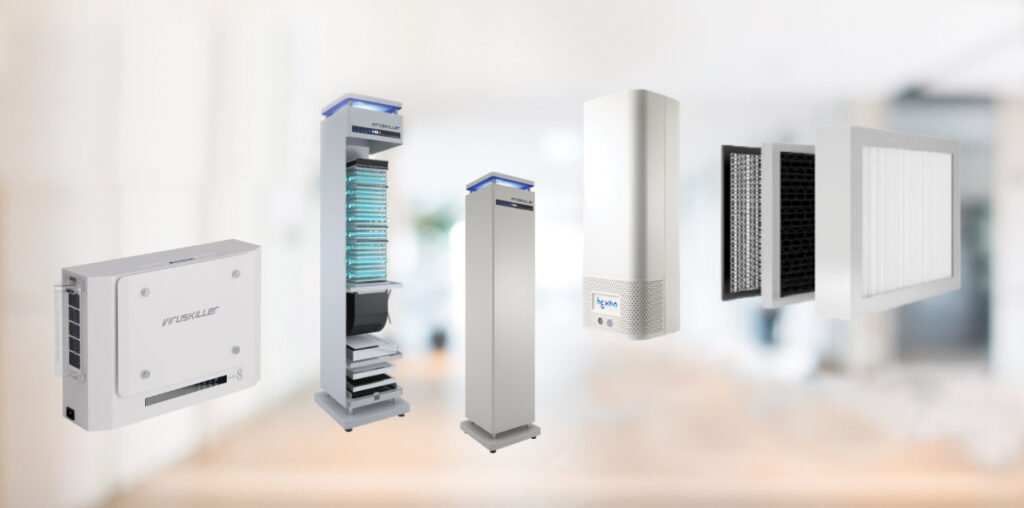 Initial VIRUSKILLER™ Air Purifiers kill Coronavirus in the air
The latest air purification innovation from Rentokil Initial eliminates 99.9999% of viruses effectively on a single pass, with independently tested cases against the Coronavirus DF2 (a surrogate for Coronavirus), Adenovirus, Influenza and Polio.
The air purifier eliminates contaminated air through a triple filter system, including a HEPA 13 filter plus a UVC chamber (with titanium dioxide, TiO2) that removes particles as small as 0.3 microns in size and is certified to eliminate virus in a single pass.
The Carbon filters remove a wide range of larger contaminants from the air while the HEPA filtration captures airborne bacteria and viruses. The unit uses shortwave ultraviolet light to eliminate viruses, and effectively moderates the air intake and ensures that the air released back into circulation is free of pathogens. The unique UVC chamber captures and kills more remaining pathogens, delivering a safer and more sterilised environment among the breathing zones.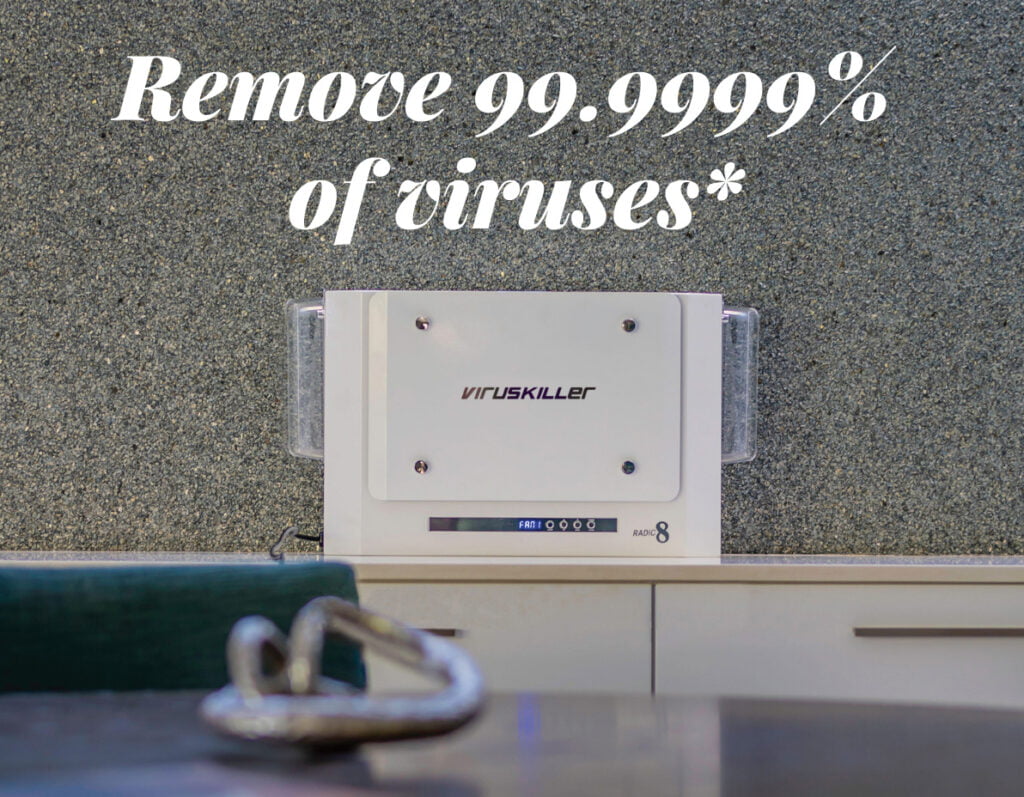 Suitable for placement in various spaces
Air purifiers are available in different size coverages and installation modes, depending on whether you are using for residential homes, office receptions, high engagement premises or critical and high dependency businesses. For example, the Hextio model is used for a small coverage setting of 20m², ideal for residential homes or office receptions as it's conveniently placed on a table or counter top.
For bigger spaces, such as commercial and industrial premises, schools and retail and hospitals and medical, the VK 102 and VK 401 are designed for wide coverage. While the VK 102 extends protection up to 165m² on a floor-standing basis, the VK 401 are wall-mount units with medium size coverage of 60m².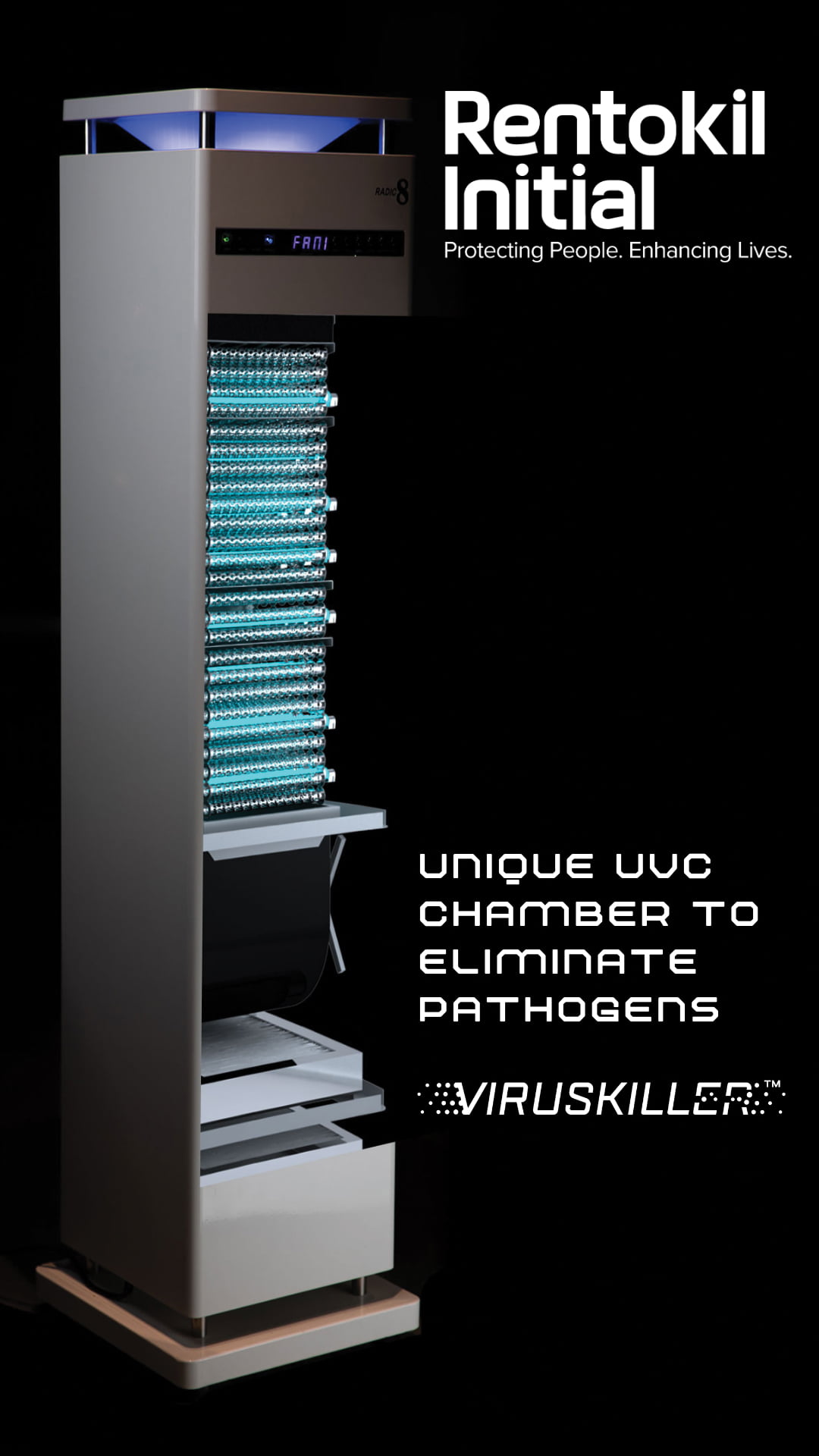 Designed to return purified air through air decontamination technology
Most purification efficiency works at eliminating 99.99% of viruses. In an environment of 1,000,000 viruses, this means leaving behind 100 viruses. A 99.9999% filtration leaves just one virus in the environment. The VIRUSKILLER™ takes control of the airflow in a room – contaminated air is filtered and sterilised before sending it back into the breathing zone of the room. The single air pass means it offers real time protection with clean air circulating all the time, instead of the need to draw air through the unit's multiple times. Compared to typical air filtration it can support viral kill, viral removal efficiency and Coronavirus (DF2) surrogate claims.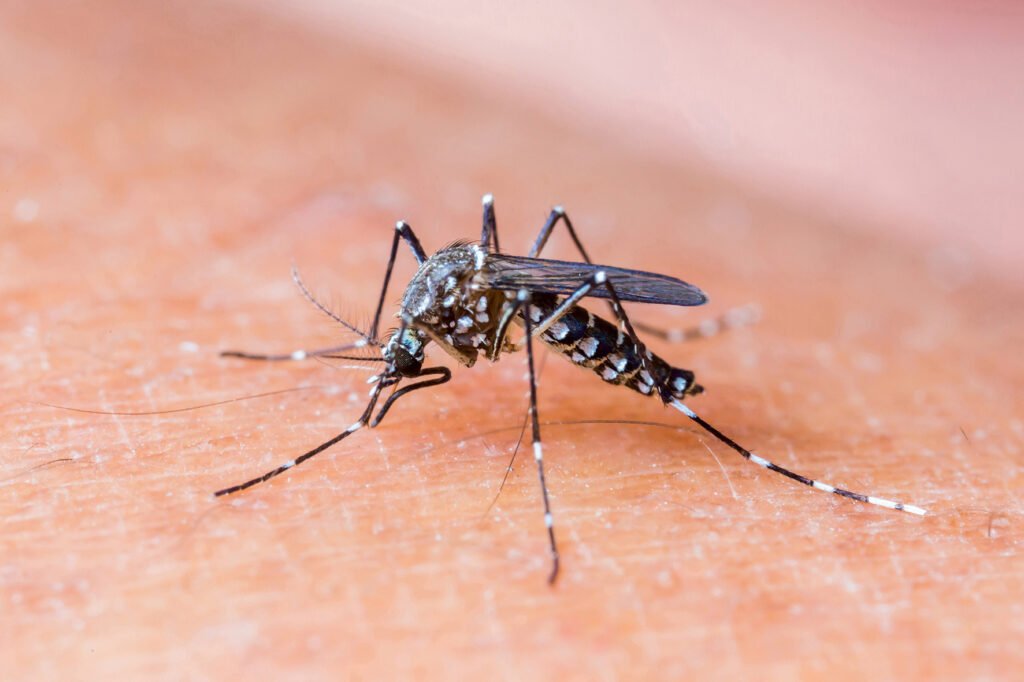 Stay vigilant against dengue
With the tropical and warm climate in Singapore, the need for constant mosquito prevention is essential. Mosquitoes thrive particularly well in warm conditions, reducing their life cycle and turning mosquito-breeding larvae into adult mosquitoes more quickly. In homes with outdoor spaces, such as a balcony, patio and garden, family members working from home place themselves at higher risk of contracting dengue.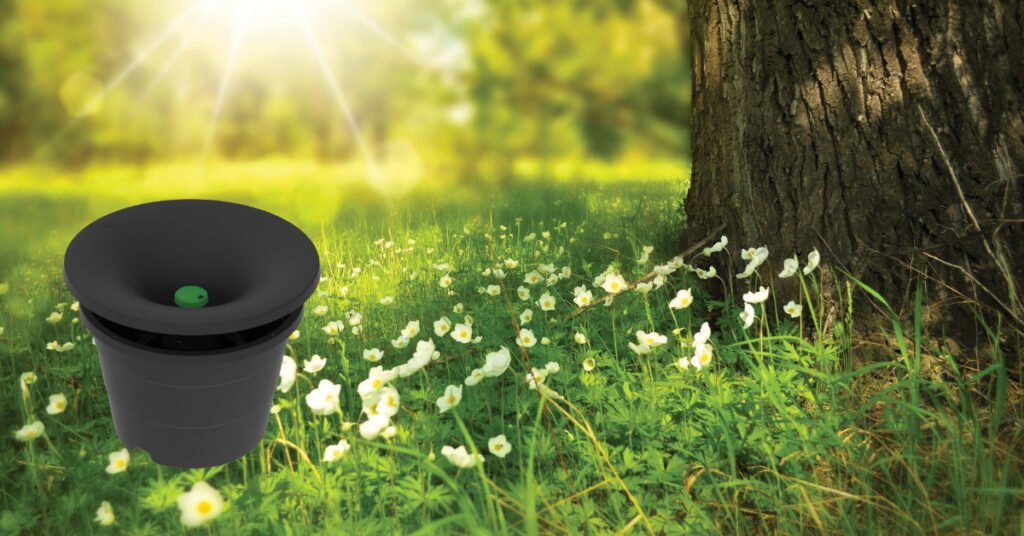 Get rid of mosquitoes with Rentokil In2care Mosquito Trap
The In2care Mosquito Trap controls both adult mosquito and larvae without the need for frequent entry to your home or premises. It works through a "domino effect" – female mosquitoes spread the active ingredient as they fly and land on other sites, stopping the development of the mosquito life cycle. This prevents the transmission of diseases, not just at the localised site but also other potential breeding areas.
The contactless mosquito trap innovation allows continuous and consistent control in mosquito breeding and effectiveness against insecticide-resistant mosquito challenges. In addition, it is green and sustainable with low toxicity ingredients used.
Call Rentokil Singapore at +65 6347 8138 for air purification and mosquito control solutions today. rentokil.com.sg