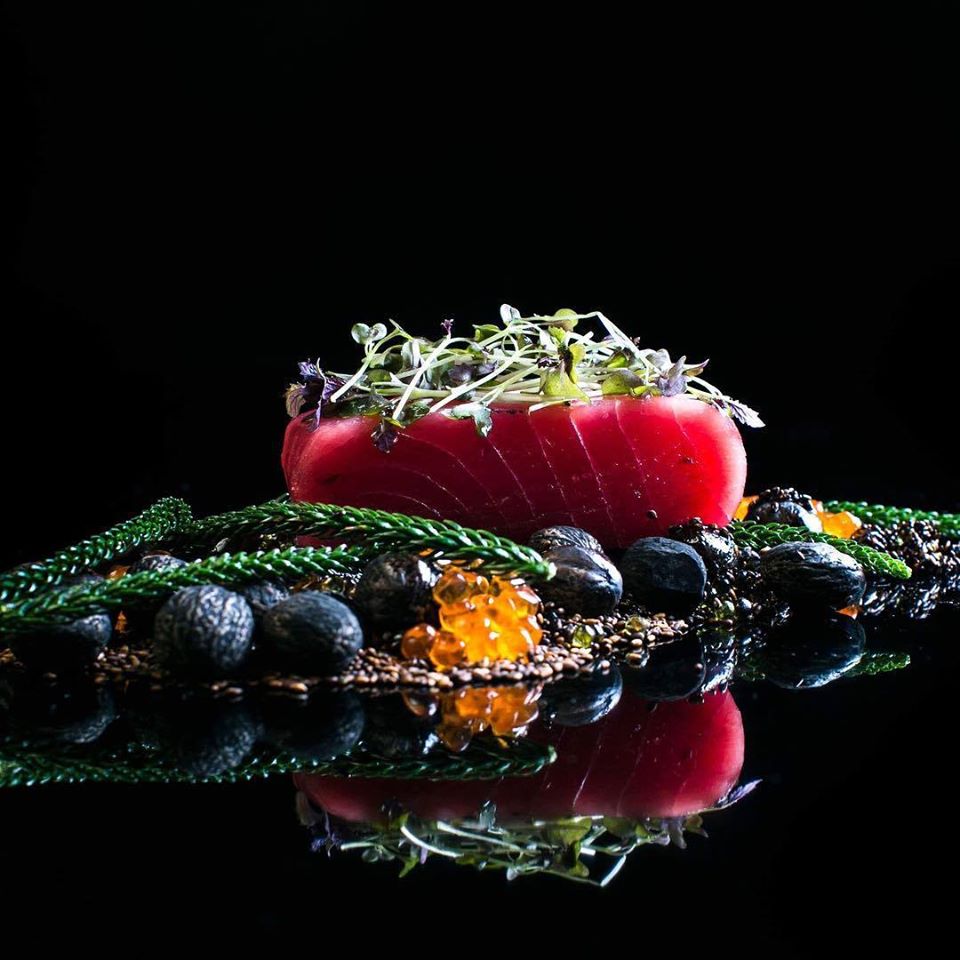 NOX Dine in the Dark, 296 Beach Road, 199546; 6298 0708
While dining in the dark may sound like a kitsch novelty, NOX – Dine in the Dark, hosted by a blind and visually impaired team has a much greater social impact.
NOX first launched in Singapore in 2013 and has proved a huge success with diners. The basic concept of dark dining is that the removal of vision enhances the other senses and increases gastronomic pleasure. The concept is also a social enterprise, providing employment and skills development for the visually impaired.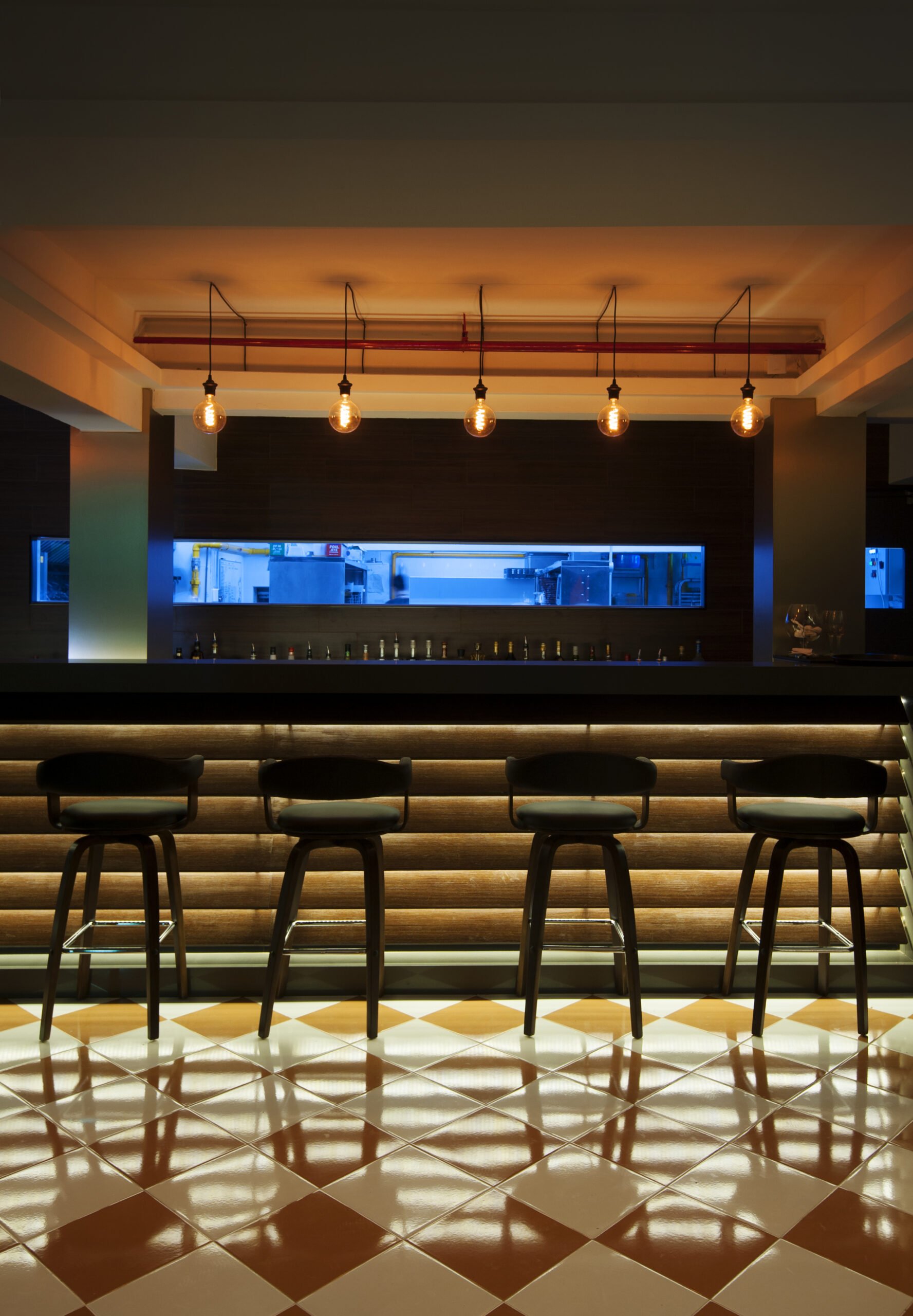 How it works:
We book a table for four and arrive 15 minutes before our allocated slot. This allows our host for the evening, Bernard, to explain the concept to us in more detail, while we enjoy a small amuse bouche to tingle our taste buds. He tells us we will be served a mystery set menu of three courses (a vegetarian option is available) for $88++. Each course features four small dishes.
A wine pairing option is on offer ($30++ for two glasses or $40++ for three) or a cocktail pairing ($50++ for three cocktails, $30++ for three mocktails) but we select a bottle of Australian Pinot Noir from the wine list to share.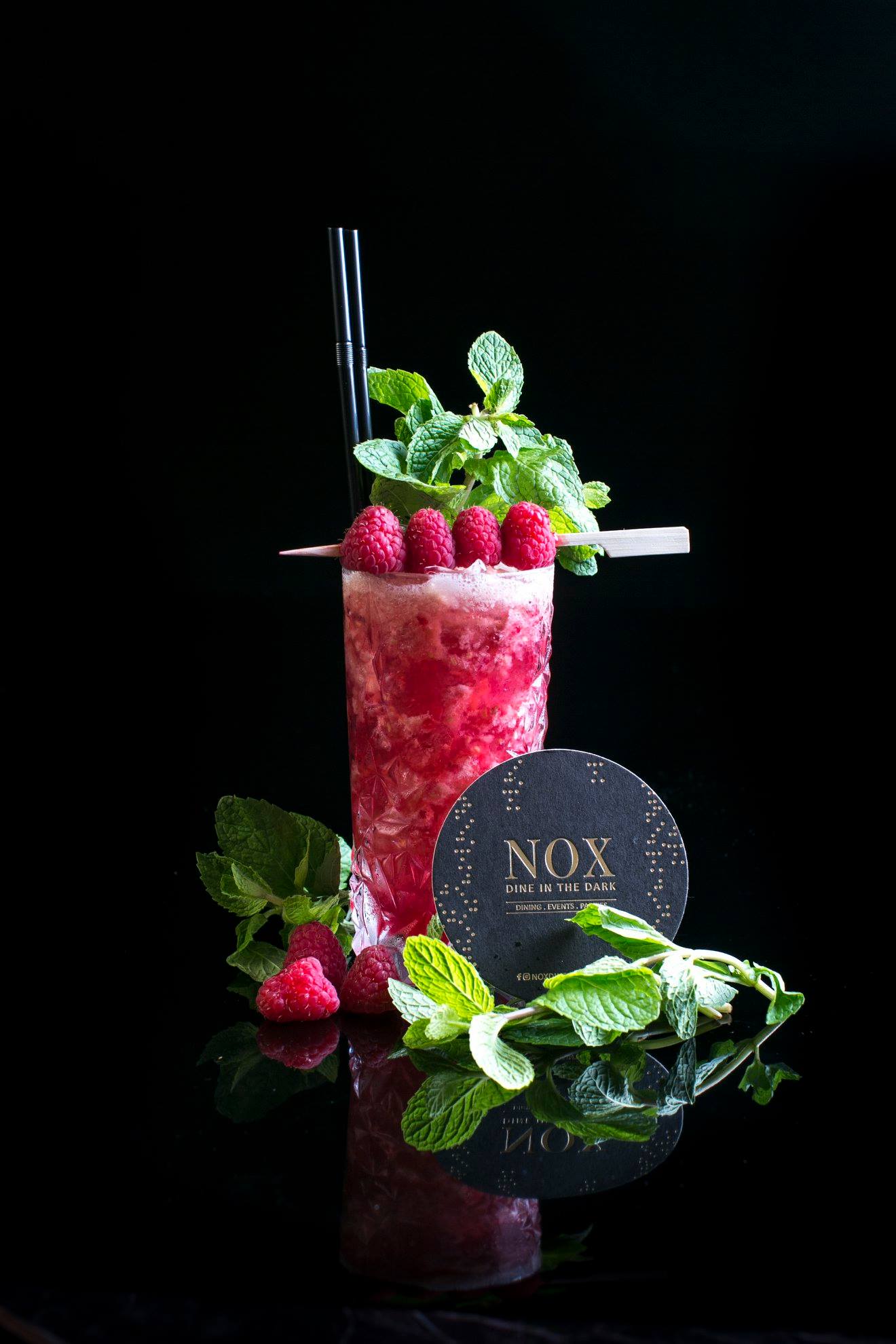 Once our table is ready, we're asked to deposit our mobile phones and other valuables into a locker while we eat (including anything that might 'light up' such as watches or fitness trackers). My hubby has a moment of separation anxiety and everyone agrees that dining minus mobile phones is novelty enough for a start!
We're then asked to stand in single file and place our hands on the person in front's shoulders. The door to darkness opens and we slowly ascend some stairs into a pitch-black dining room.
Instantly, we are taken aback with exactly how dark the dining area is. We naively expected that surely, we would be able to see something! But no! Bernard carefully seats us and guides our hands to find our cutlery and water glasses. Bernard is visually impaired but makes his way around effortlessly. He explains that all the hosts at NOX are either visually impaired or blind and are able to move around by sharing subtle clicking sounds while they move and with carefully considered communication.
Immediately we feel our senses are heightened. It feels like everyone is talking loudly, perhaps to compensate for the lack of vision. We ask Bernard how he can pour the drinks? A lifetime of experience he explains, laughing. He asks if we want to try pouring ourselves, but we decide to leave it to the expert.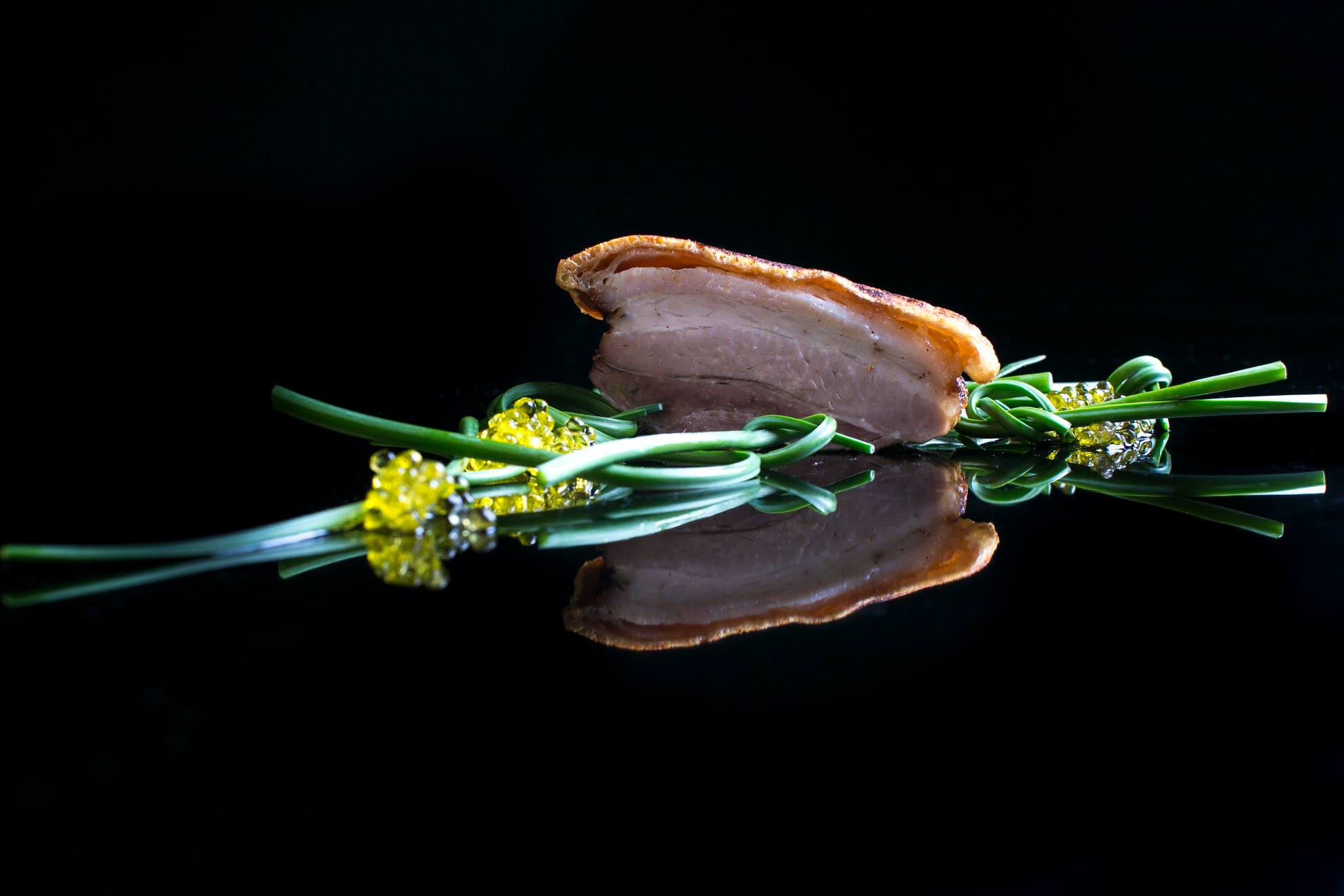 Dark dishes
Each course is presented in the same manner; four small dishes arranged on a wooden serving platter. There is fish, chicken, beef, lamb…or is it duck? We carefully taste each dish together, recounting what we 'think' we can taste! There is lively debate as we smell and taste, roll the food around our mouth…some flavours are easy to pick, some we cannot agree on! Every dish is crafted from the finest ingredients and no dish disappoints. Bernard is a wonderful host – funny and engaging. We hear laughter from other tables and try and guess how many there are in the room. It's hard to tell.
When our meal comes to an end, we are carefully escorted out the way we came in. As we reach the bottom of the stairs, we reclaim our phones (which we didn't miss at all!) and enjoy an after-dinner coffee at a table outside. Another host comes to our table with an iPad and proceeds to show us pictures of all the dishes we've just enjoyed. Some are a no brainer but others a complete shock! Foie Gras! Ox tail! Swordfish! Peach sorbet! It makes for a lively discussion and debate.
NOX Dine in the Dark is an amazing sensory and culinary experience, where dishes are elevated through a heightened sense of touch, smell, taste and sound. Every dish was fantastic and of an exceptionally high quality. The service was exceptional and we had such an appreciation for all the hosts and their ability to manoeuvre and carry out their roles and responsibilities, with such efficiency and ease.
Verdict: This social enterprise is well worth experiencing, for the food, for the novelty and to meet such an amazing team of hosts.