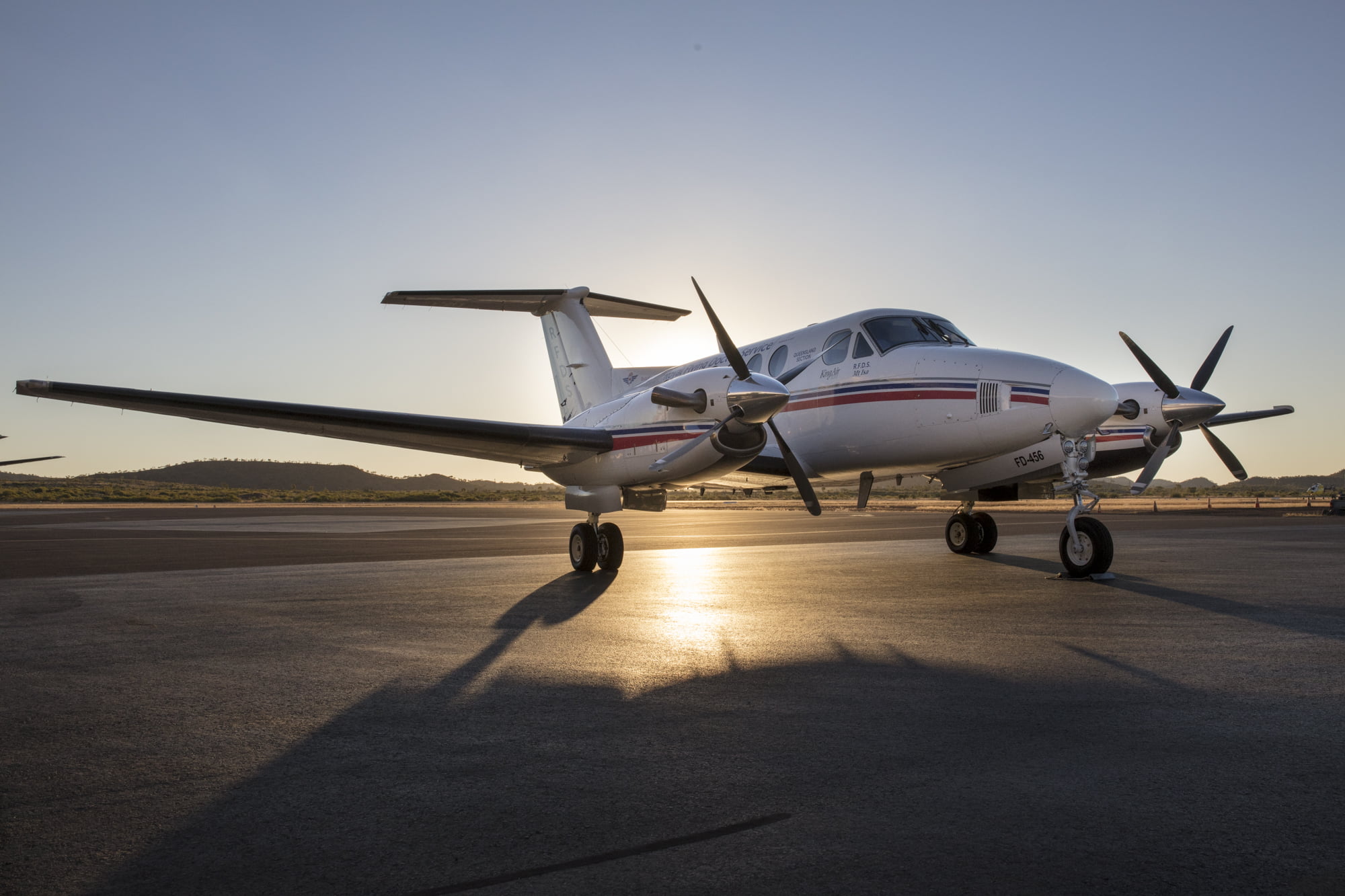 RFDS history:
The Royal Flying Doctor Service was started over 90 years ago by Rev John Flynn. In 1917 Rev Flynn received an inspirational letter from Lieutenant Clifford Peel, a medical student with an interest in aviation. The young airman and war hero suggested the innovative use of aviation to bring medical help to the Outback. Shot down in France, Peel died when he was just 24, and he never knew that his letter became a blueprint for the creation of the Royal Flying Doctor Service.
For the next ten years, Flynn campaigned for an aerial medical service. His vision was to provide a 'mantle of safety' for the people of outback Australia. Flynn's dream became a reality when a long-time supporter, Hugh McKay, left Flynn a gift in his Will. That gift was used to lease the first RFDS aircraft. It was through this special gift that the Flying Doctor first took flight from Cloncurry, Queensland.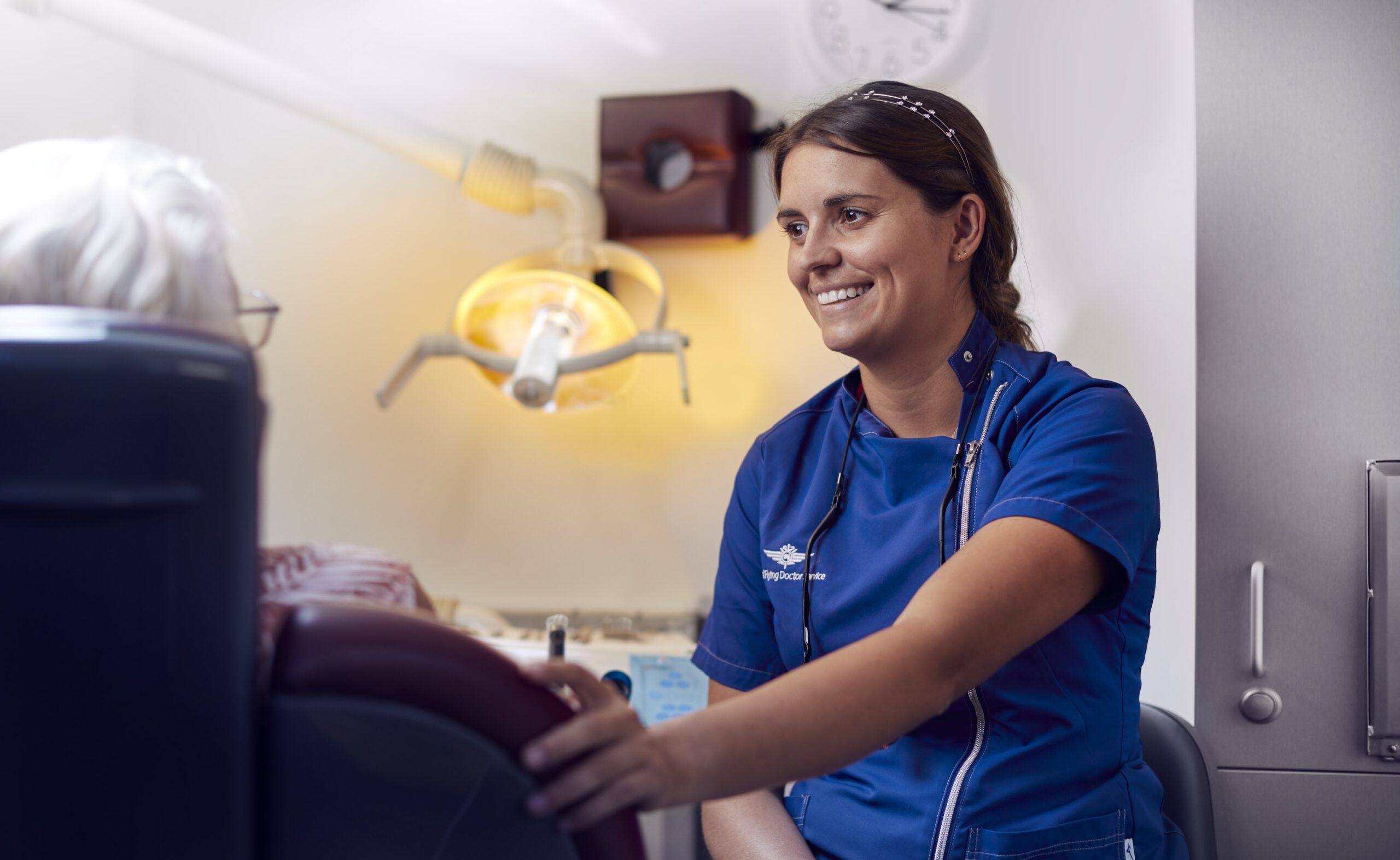 RFDS today:
Today, the RFDS is needed more than ever. From one aircraft, one doctor, one pilot and a single vision, the Royal Flying Doctor Service has grown and last year provided 73,000 occasions of patient care in Queensland alone. RFDS started with aeromedical retrieval, and this remains an essential service, but the RFDS now provides oral health care, mental health and GP outreach to regional and remote Australia.  Last year, the RFDS helped 1,000 Australians every day.
The RFDS aeromedical operations include both primary retrievals and inter-hospital patient transfers. With a fleet of 79 aircraft, the RFDS flew over 27,250,700 kilometres last year (or the equivalent of 34 trips to the moon and back) to provide access to emergency and specialist care for patients from rural and remote communities.
Comprehensive GP and nurse clinics offer a range of services in addition to primary healthcare including skin and hearing checks. The highly qualified GPs and primary health care nurses of the RFDS enable clinical leadership and patient centred care, specifically tailored for Australia's rural and remote population.
All RFDS primary health care nurses are trained midwives, and alongside RFDS medical officers, offer a comprehensive Child and Maternal Health service to expecting and new mothers.
A large proportion of people living in remote and rural Australia do not have access to a regular dental service. Recognising the important link between oral health and overall health, the RFDS has established oral health services in parts of rural Australia. These services are provided using fly-in fly-out, mobile and outreach deliver models.  Last year the RFDS provided over 13,600 appointments for patients in remote communities to access oral care.
The RFDS have dedicated mental health clinicians who deliver comprehensive services to people suffering mental health issues. Working closely with local GPs, RFDS clinicians provide a full range of interventions, from low intensity, through to the more severe and complex disorders. Dedicated RFDS mental health professionals visit remote towns and properties to provide further treatment, support, as well as education about mental health issues for individuals and communities.
RFDS Medical Officers use telehealth technology to offer a 24-hour medical consultation service to people living, working or travelling in remote and rural Australia. This means patients can receive advice and treatment 24/7 without having to travel long distances to the nearest town or clinic.
The RFDS provide more than 2,300 medical chests to remote communities (cattle stations, mining sites, offshore enterprises) across Australia. The contents of the chests are prescribed remotely by RFDS medical officers, with the support of a 24/7 aeromedical emergency and telehealth service.  The RFDS medical chests provide peace of mind to people living and working in the most remote parts of the Australian outback.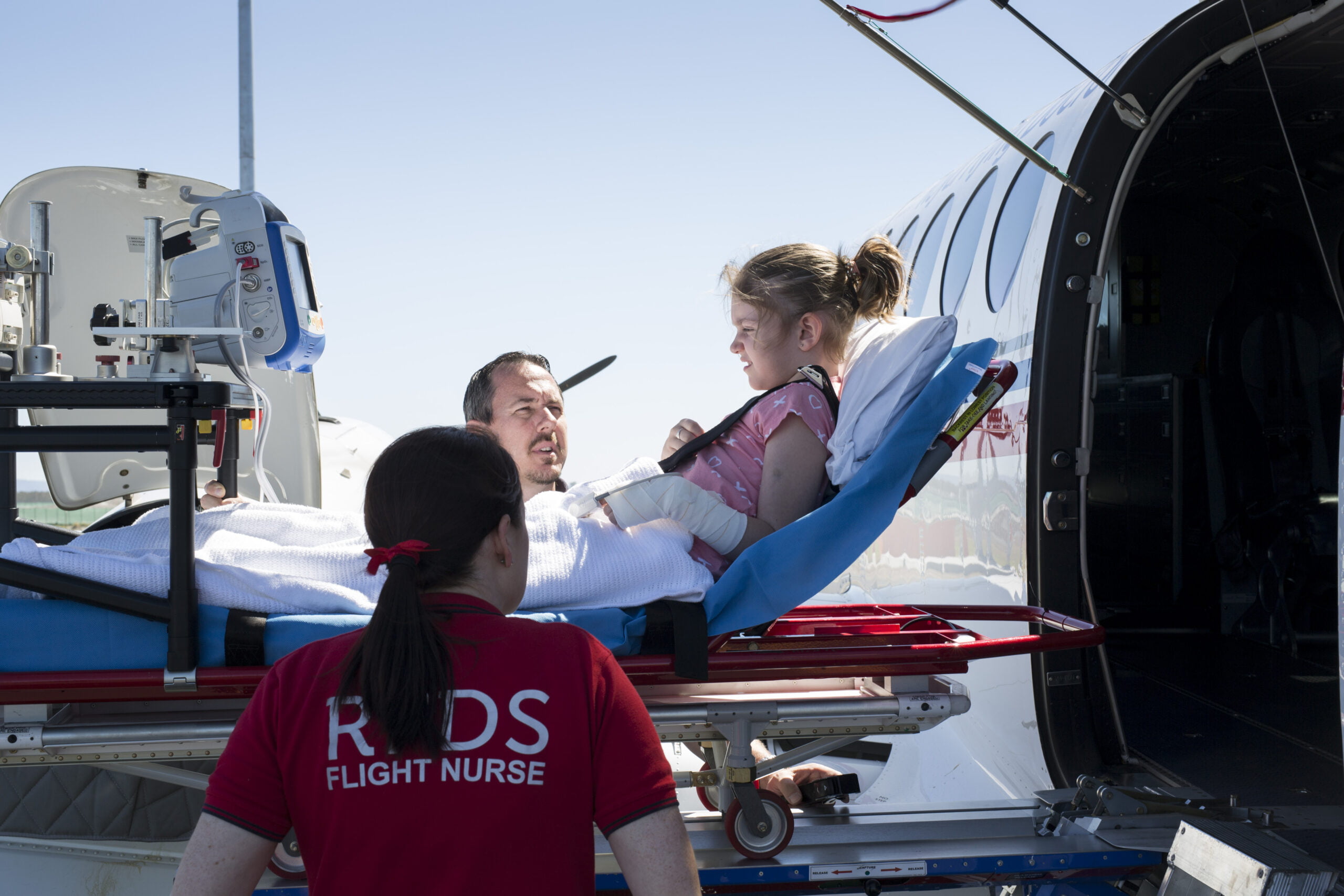 Has COVID-19 presented challenges for the RFDS?
The Royal Flying Doctor Service had to respond rapidly and effectively to COVID-19, and to date have flown over 2,800 patients with COVID-19 precautions.
The impacts have been wide ranging. From purchasing and administering additional flu vaccinations to rural and remote communities, purchasing disinfectant fog machines, PPE, and additional devices for telehealth staff to enable remote working, to developing and implementing new training and procedures for health staff to safely and efficiently transport suspected and confirmed COVID-19 patients.
Concurrently, many supporters were facing uncertainty and reduced returns, as well as the loss of all community fundraising events meant that the fundraising landscape was much more difficult than previously – a big issue for a not-for-profit organisation like the RFDS.
The Royal Flying Doctor Service response has helped to maintain the health and wellbeing of isolated communities, ensuring no loss of health services. The dedication and commitment of the RFDS staff came to the fore early in the pandemic, when several nurses specialising in Rural and Remote Medicine chose to embed themselves in communities rather than fly in and fly out, risking the introduction of COVID-19 into communities.
How can the ANZA community in Singapore support the RFDS?
The RFDS rely on generous supporters to keep the Flying Doctor flying. Leaving a gift in your Will to the Flying Doctor creates a valuable legacy and is the most powerful way to ensure that our vital service will continue well into the future.
Every day, the Flying Doctor goes above and beyond helping families receive the finest care in the furthest corners of our state. Many times, that care is the difference between life and death.
Gifts in Wills and donations are used to purchase medical equipment and new aircraft, provide specialist training for our highly skilled frontline staff, deliver essential primary health care services and develop innovative ways to deliver on our promise to provide the finest care to the furthest corners of Queensland.
Please visit the RFDS webpage to learn more about how you can support the Flying Doctor.