Levant
32 Tras St, Level 4, 078972
book@levant.sg
6304 3298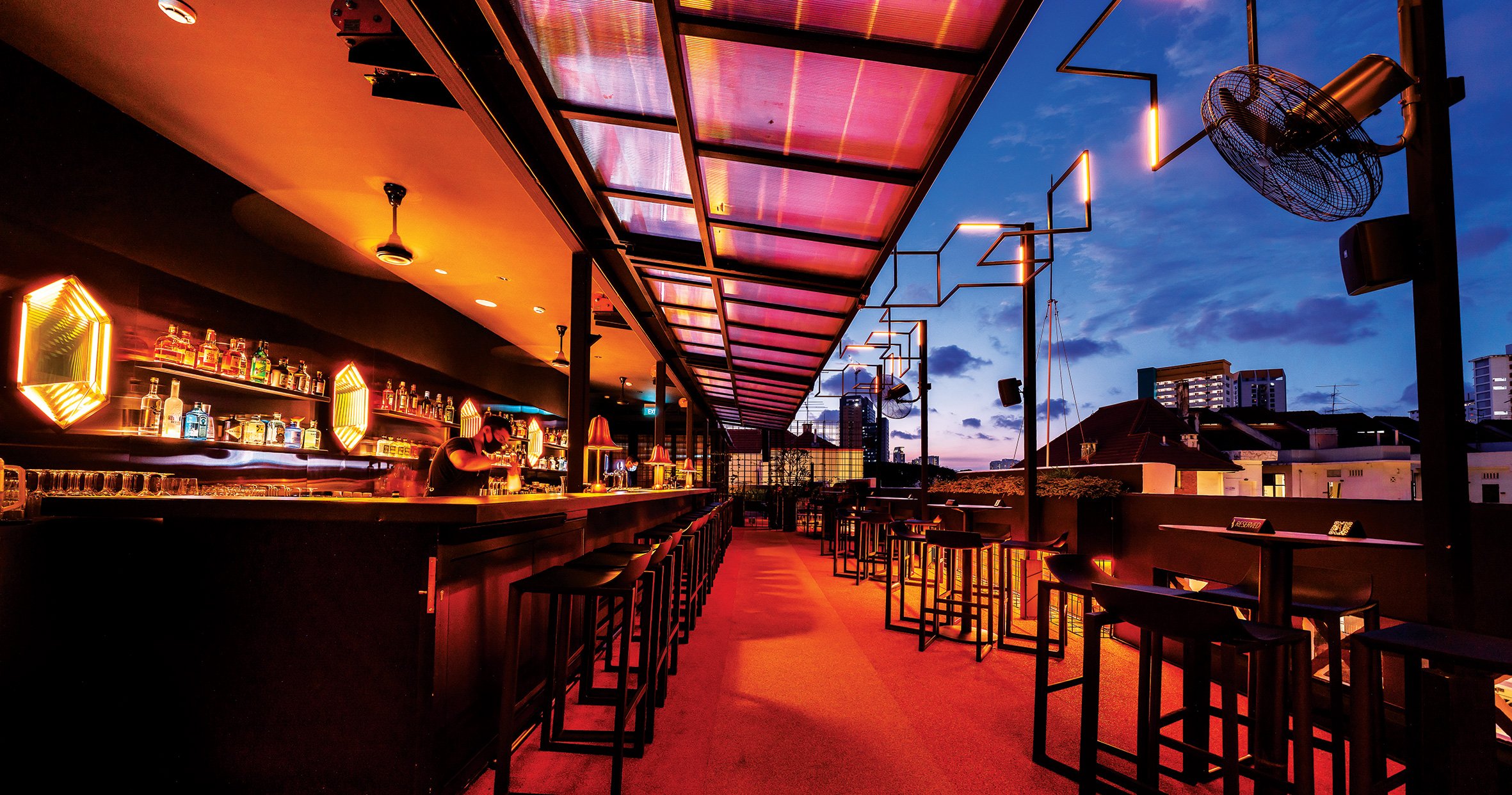 Order up!
Looking for a fresh rooftop hang with stunning views and creative cocktails? Head over to hip Levant, a concept bar with Mediterranean vibes which wraps around the fourth floor of a conservation shophouse in Tras Street. Overlooking the impressive Pinnacle HDB building, rows of shophouses and the green wall of the Oasia Hotel, it's the perfect spot to soak up Singapore's urban landscape.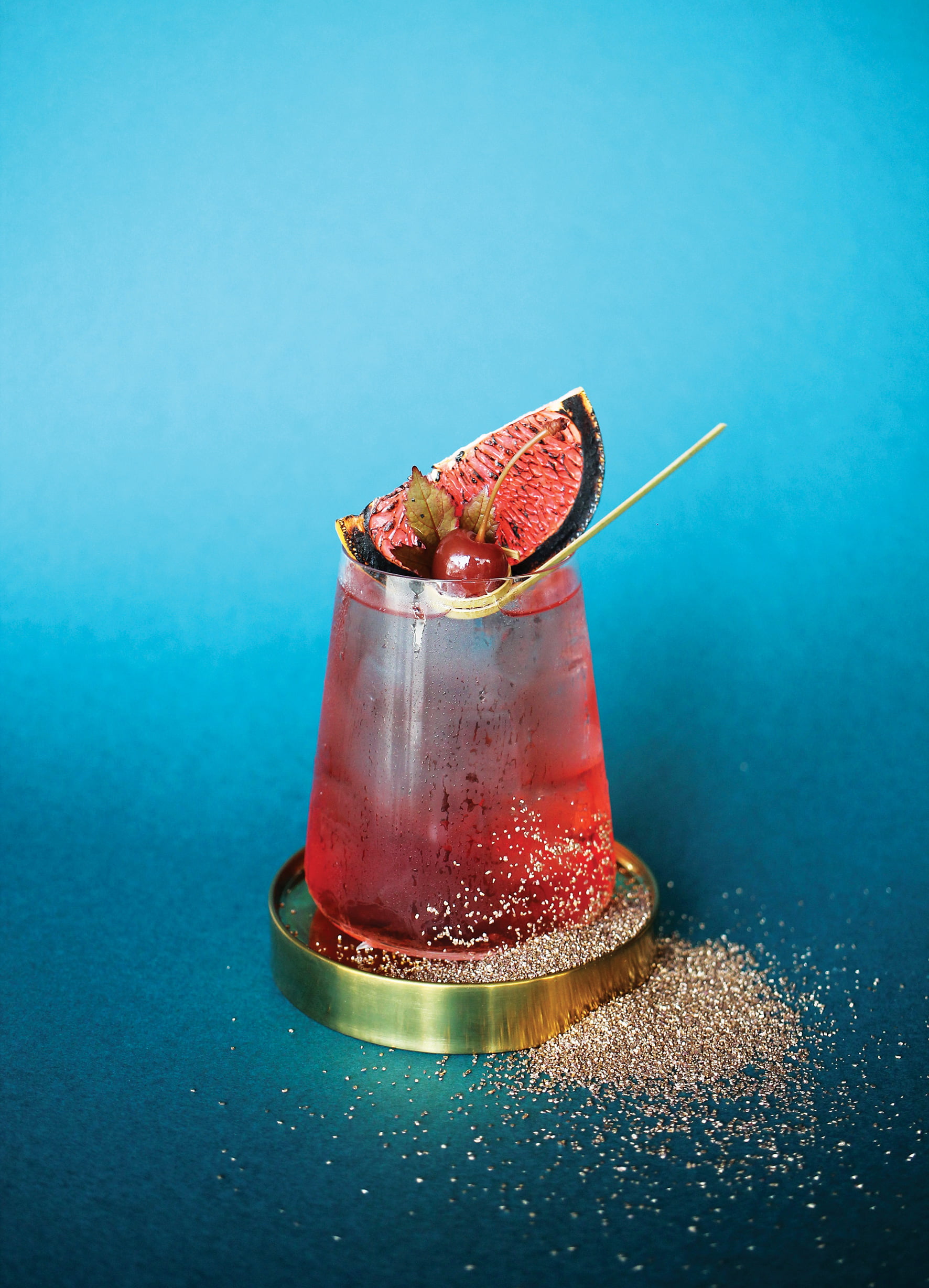 We start with advice from the excellent staff, who recommend the Sangaree Rose ($18) with Cocchi Americano Rosa, Cherry, Mirto, Szechuan Pepper, Juniper and Cinnamon, served ice cold with a slice of lightly charred ruby grapefruit. It's an easy drinking winner, with pops of sweet cherry and slightly bitter undertones. The Blossom Mist ($22) with Roku Gin, Elderflower, Chamomile and Calamansi is served neat over a large cube of ice, topped with a purple edible flower. It's refreshing, floral and sweet…finished in a flash.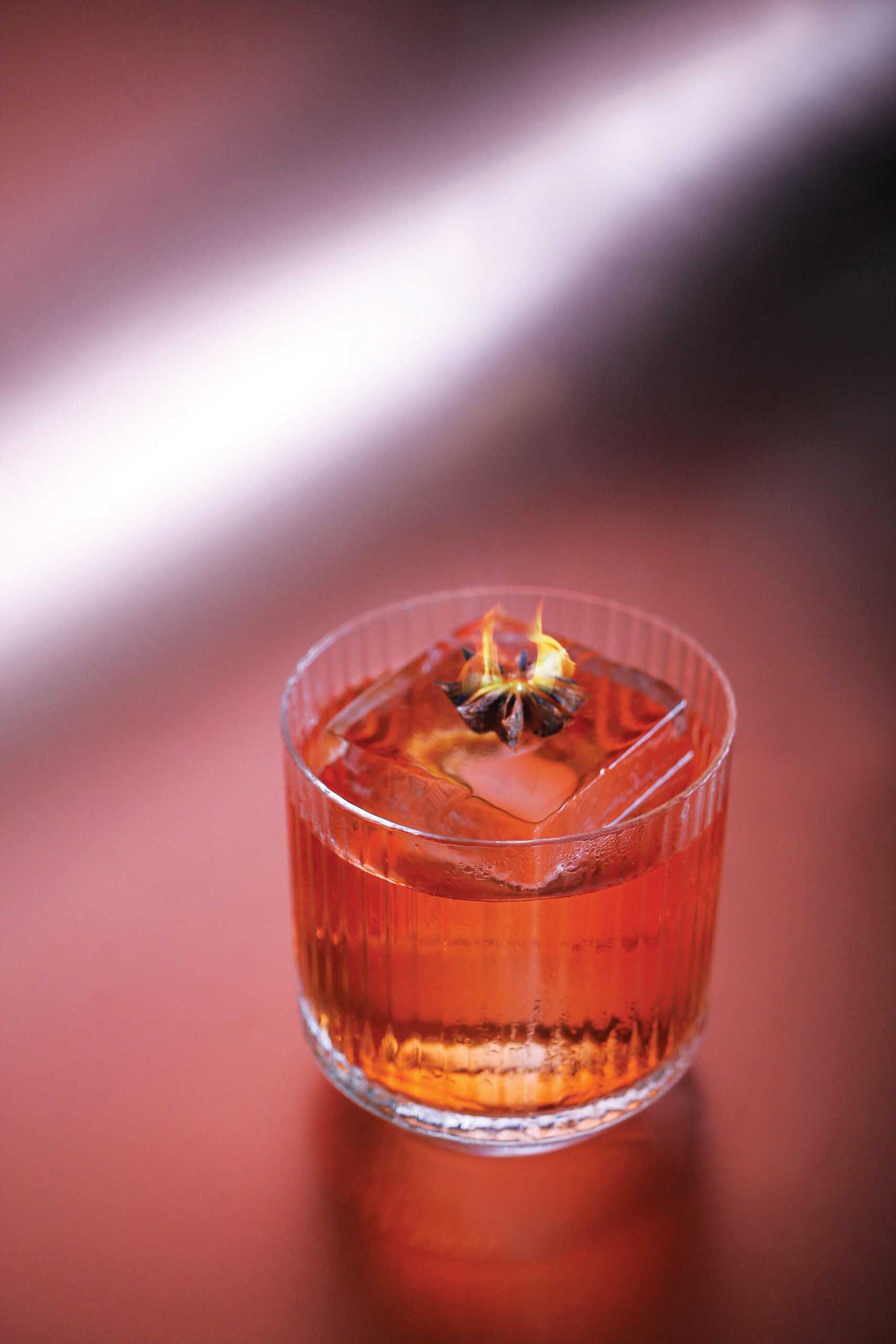 Taking a leap into drier, more spiced cocktails, our mixologist whips up a Citrus Tree ($24), Botanist Gin with Candied Citron, Bruto Americano, Barolo Chinato, Aleppo Pepper and Citrus. It's paired with the Amber Constellation ($22) a blend of Monkey 47 Gin, Vermouth, Bergamot, Gran Classico Bitter and Star Anise. Both are lovely, smooth, short drinks, served over ice, but a little too strong for my palate. We finish with two fluffy, fruity drinks which are more my style! The Sea of Citrus ($22) is a concoction of Tequila Blanco, Imperial Mandarin, Blood Orange Sherbet, Grapefruit and Amalfi Lemon. It's tart and summery, with a topping of fresh thyme and foam. The beautifully presented, tangy and floral Il Rhubarb Sour ($18) finishes our cocktail discovery – with Monkey Shoulder Whisky, Rhubarb, Hibiscus and Cinnamon. It's such a pretty pink creation it's a shame to drink it!
What's to Eat?
Levant offers a well-considered mezze menu, inspired by exotic Mediterranean destinations. Choose from hot and cold dishes, salads and pickles, and sweets. We match our drinks with generous Beef Kofta Sliders ($18 for three) with an eggplant fritter and green chilli relish. We're intrigued by the Tindle Chicken Manakish pizza ($20) with melting cheese, spicy harissa and dollops of creamy avocado, sprinkled with dukkha. Tindle is a new plant-based chicken alternative developed by a Singaporean company. It's tasty and delicious – we wouldn't have known we were eating an imposter, except for the lack of meaty, stringy bite. We also ordered the flaky, golden parcels of Smoked Duck and Truffle Samosas ($18) with mango amba sauce and dusted with cinnamon and icing sugar.
VERDICT: Dreamy city views, delicious bar bites and inventive cocktails.
** Levant is currently offering Take Home options for their luscious cocktails. Order a nightcap here