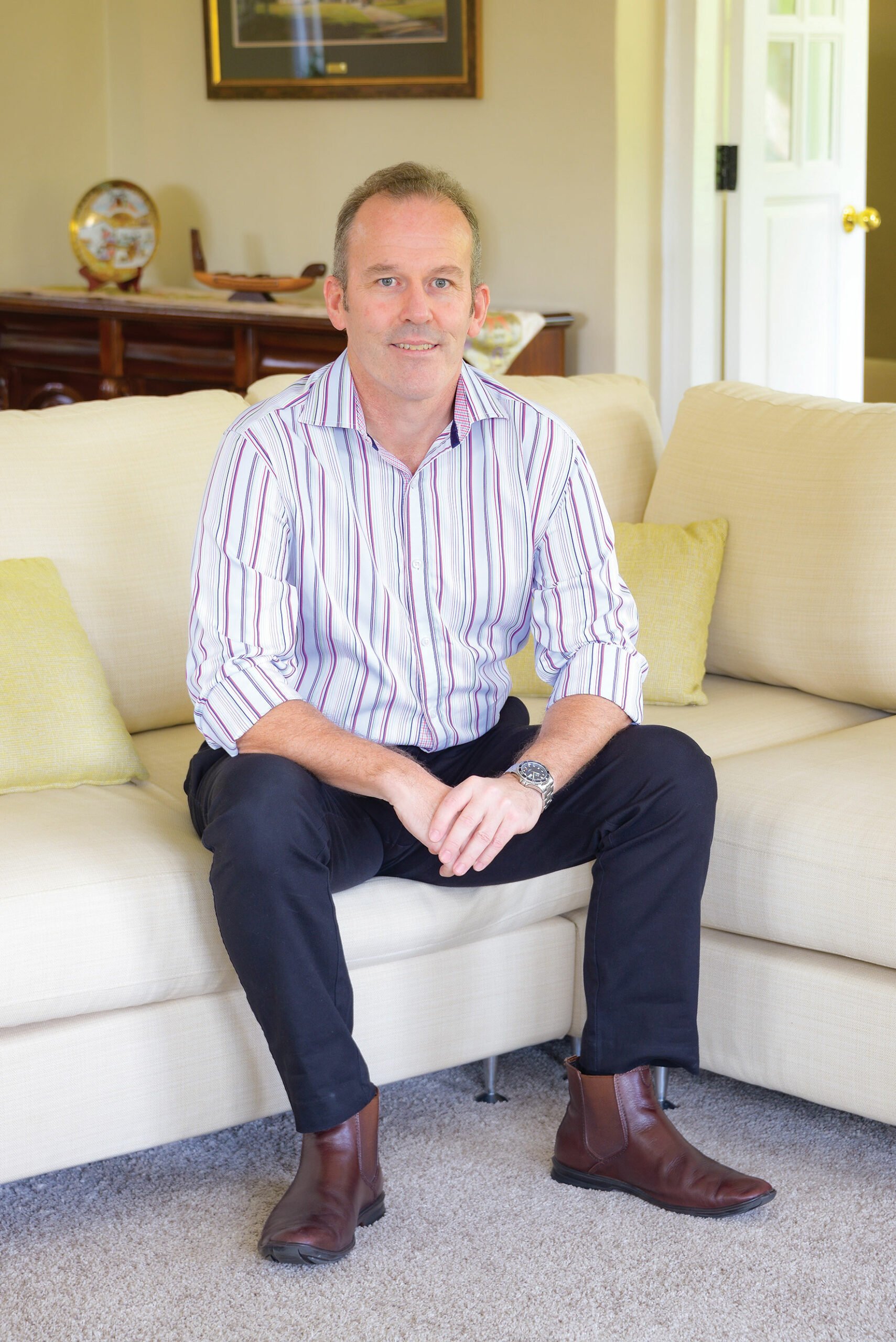 Colonel Grant Motley, the Defence Adviser to the New Zealand High Commission, welcomes ANZA to his historic black and white home in Sembawang with a walking tour of the expansive property. The four-bedroom raised house is set on a hill, overlooking the nearby Sembawang Wharves. It's one of a cluster of homes occupied by New Zealand military personnel. "The black and whites project a sense of history and connection to the early days of Singapore and New Zealand's military commitment to the region and Singapore since WWII," says Grant. "The surrounding houses include other NZDF families which provides for extended family."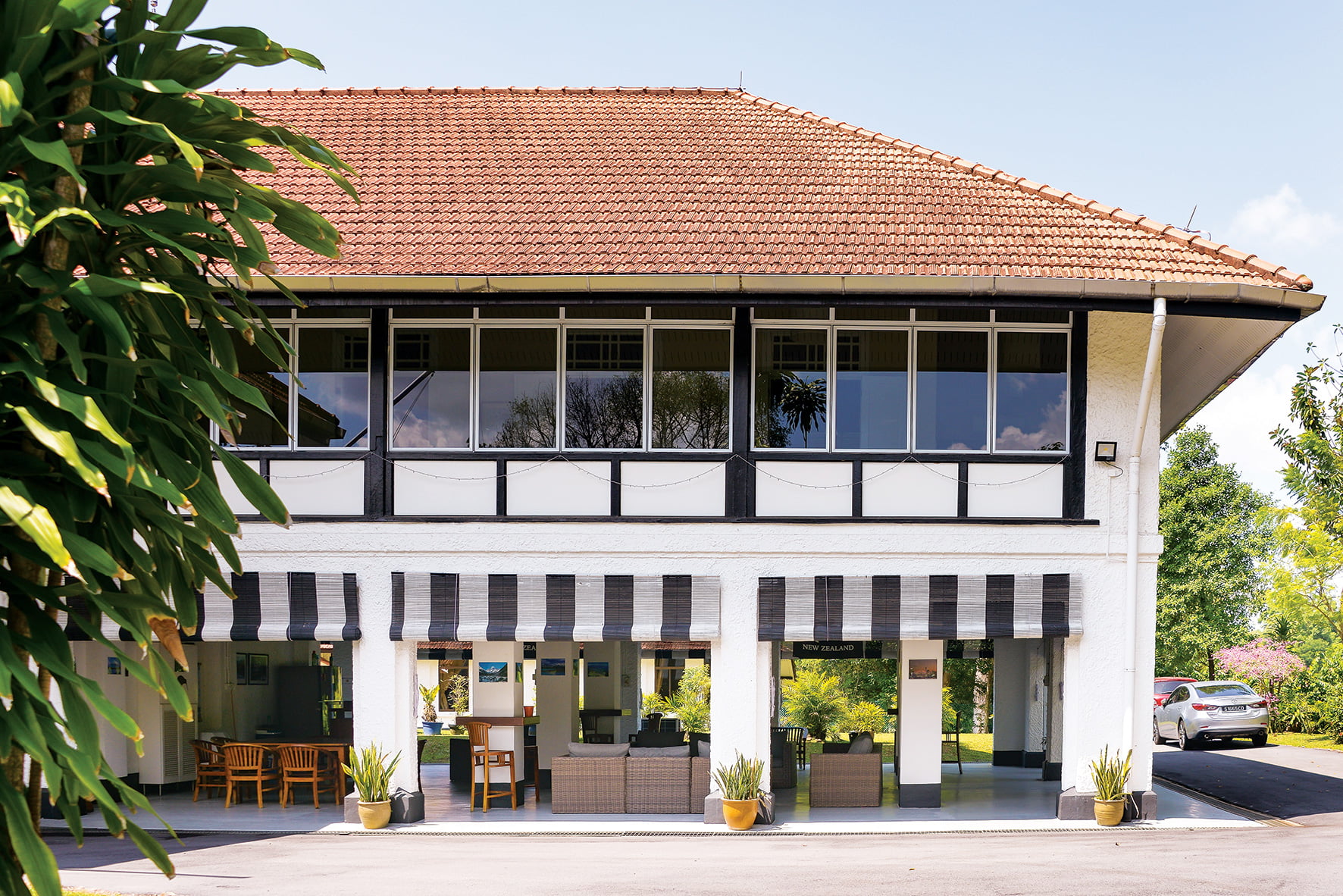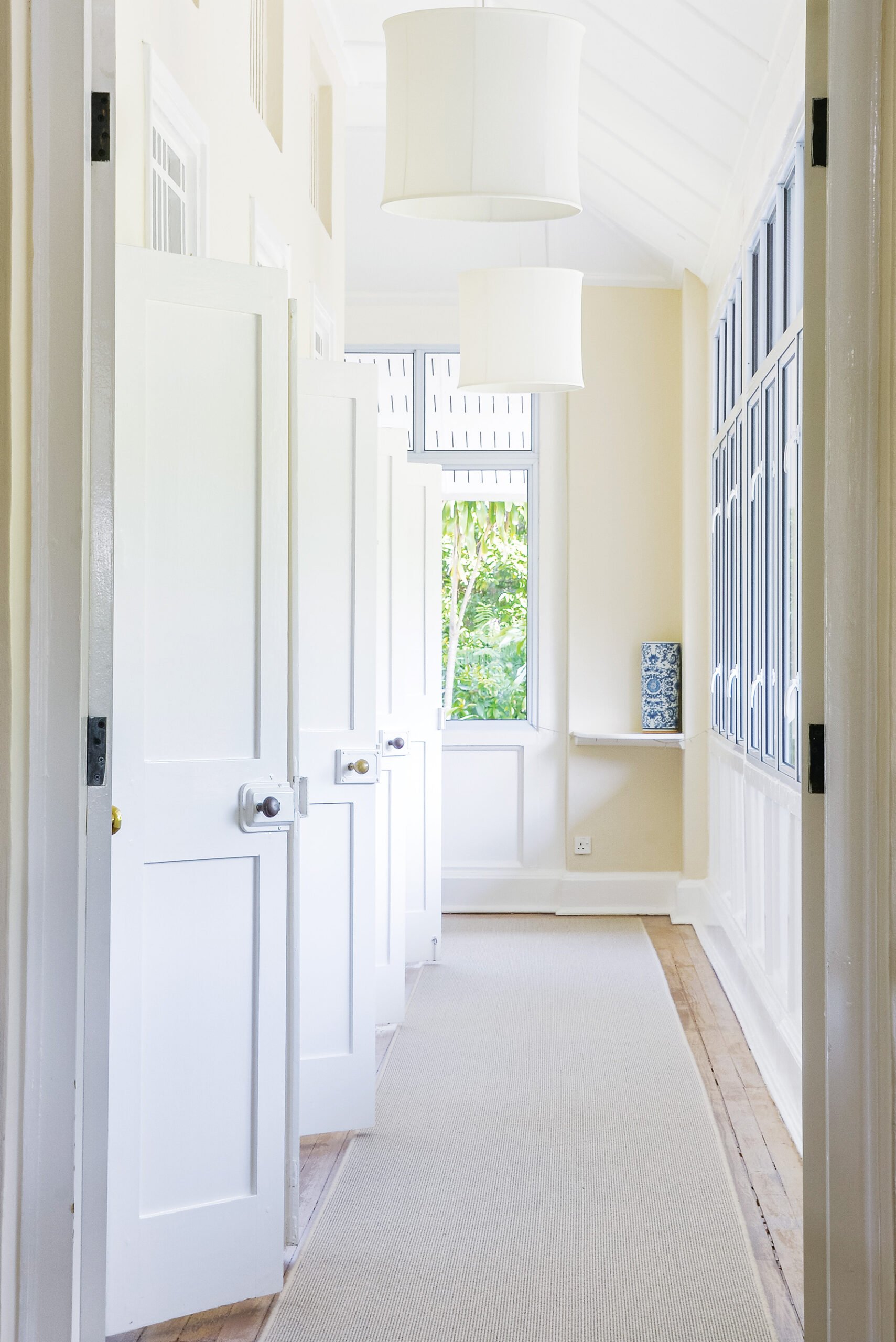 Woodlands history
The imposing main structure, known as Woodlands House, was built in the late 1920's as part of the British government's development of HM Naval Base, Singapore. Since 1990, it has been the official residence of the NZ Defence Adviser in Singapore. Grant and his wife Jenny will live here for the duration of their three-year assignment. "We love that there's plenty of space here, an elevated outlook over the large section and a real sense of history," says Grant. The house is a look back in time, having stood for approximately 90 years, through war, urban development and Singapore's founding as a nation.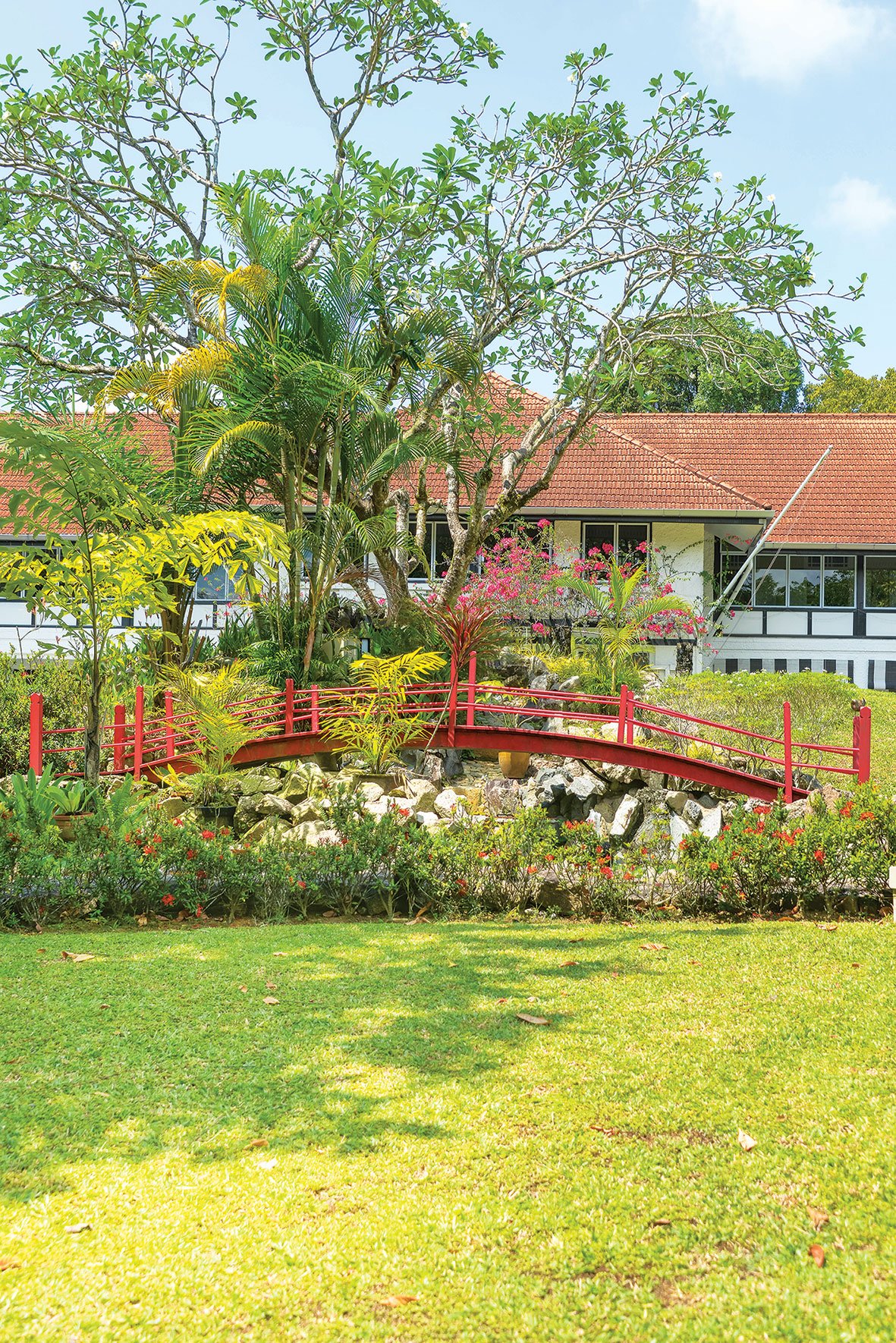 The large tropical gardens host a gazebo, tennis court and badminton net, which was a Christmas present from Grant to Jenny. In the front garden, there is a pond and red painted bridge, built by Japanese POWs in 1945. At that time there were still POWs in Singapore, being used as labour to clean up after the war. Captain McBeath, who was living in the house, decided some of the prisoners should build a pond and oriental style bridge in the front garden. This raised some dispute among the officers, as some believed that this was an inappropriate use of their time. The pond and bridge are in excellent condition and are currently teeming with thousands of goldfish and guppies, which Jenny feeds regularly. "Unfortunately, the large resident turtles wandered off towards the sea," says Jenny. "Although one was found by police and returned in the boot of a car, they have now all made their escape to the ocean."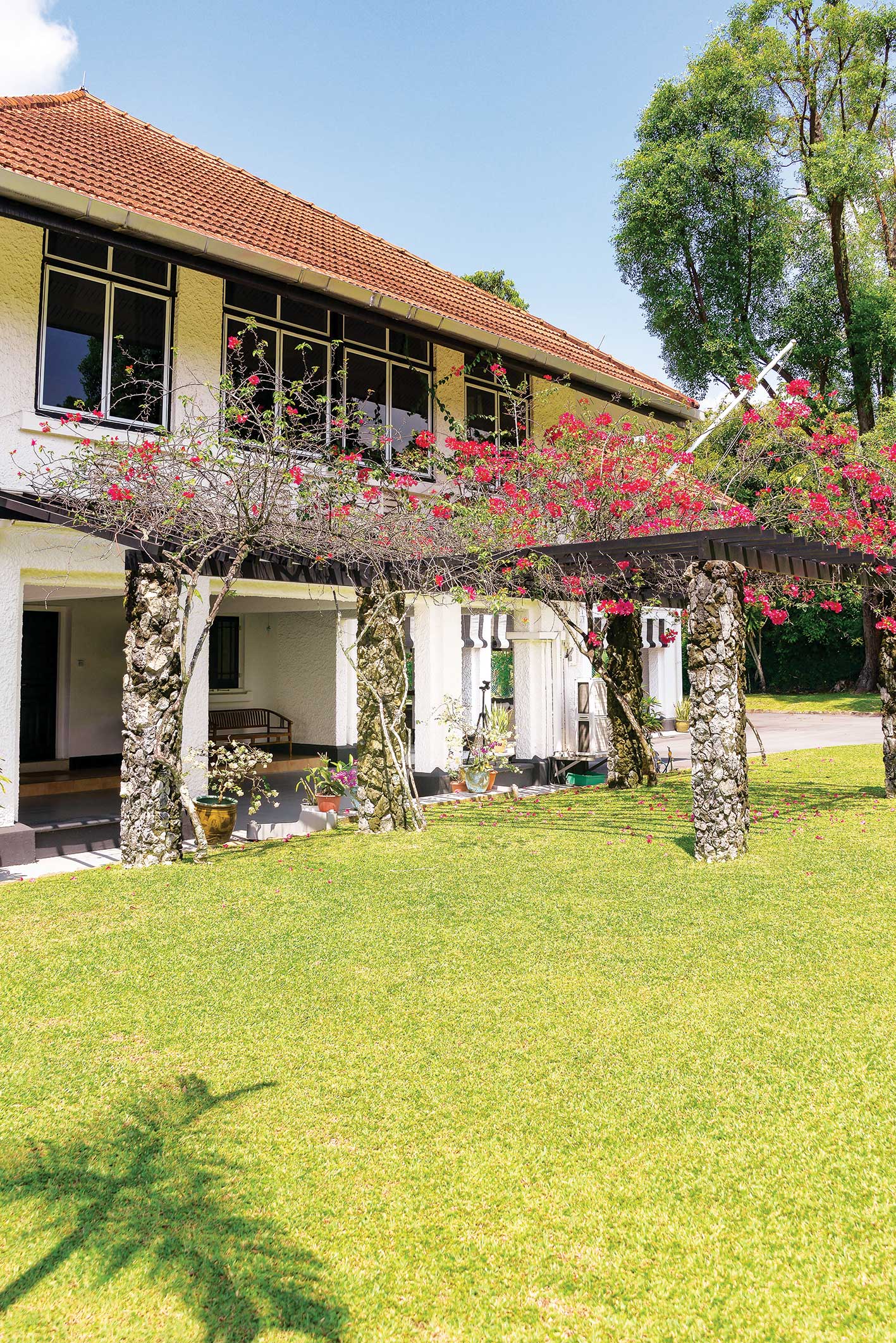 The garden also provides shade and shelter for local wildlife. Grant recalls a recent black cobra sighting on their path, a three -metre python, spirited monkey packs, and monitor lizards who climb the trees. Less welcome visitors are the mosquitos who descended during dengue season, forcing the couple to retreat indoors or lather up with repellent.
The house is a tourist attraction, and while we are visiting a school group wanders past and stops to take notes. The odd selfie seeker occasionally pitches up the driveway to take a photo, but most passers-by admire the heritage building from a respectful distance.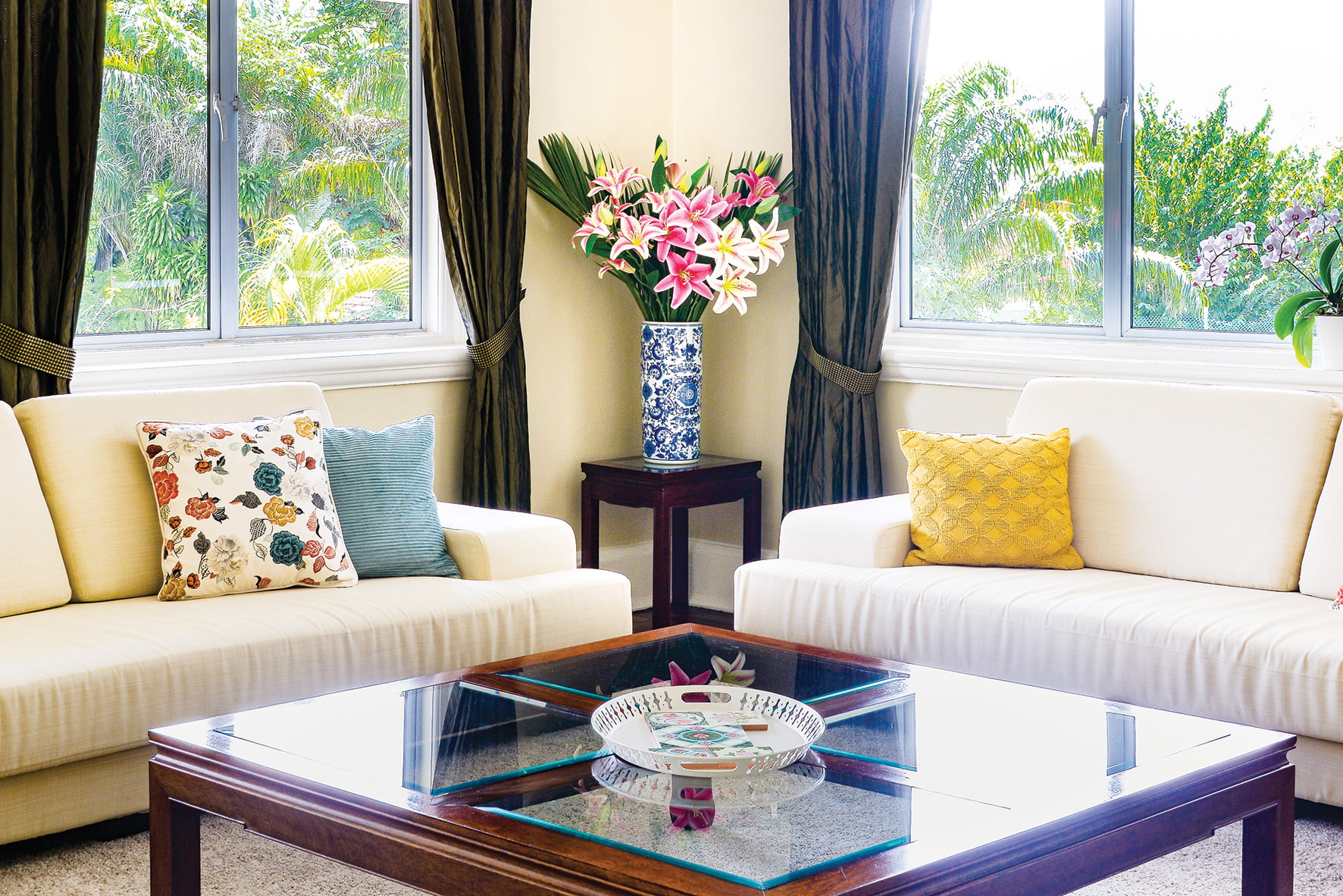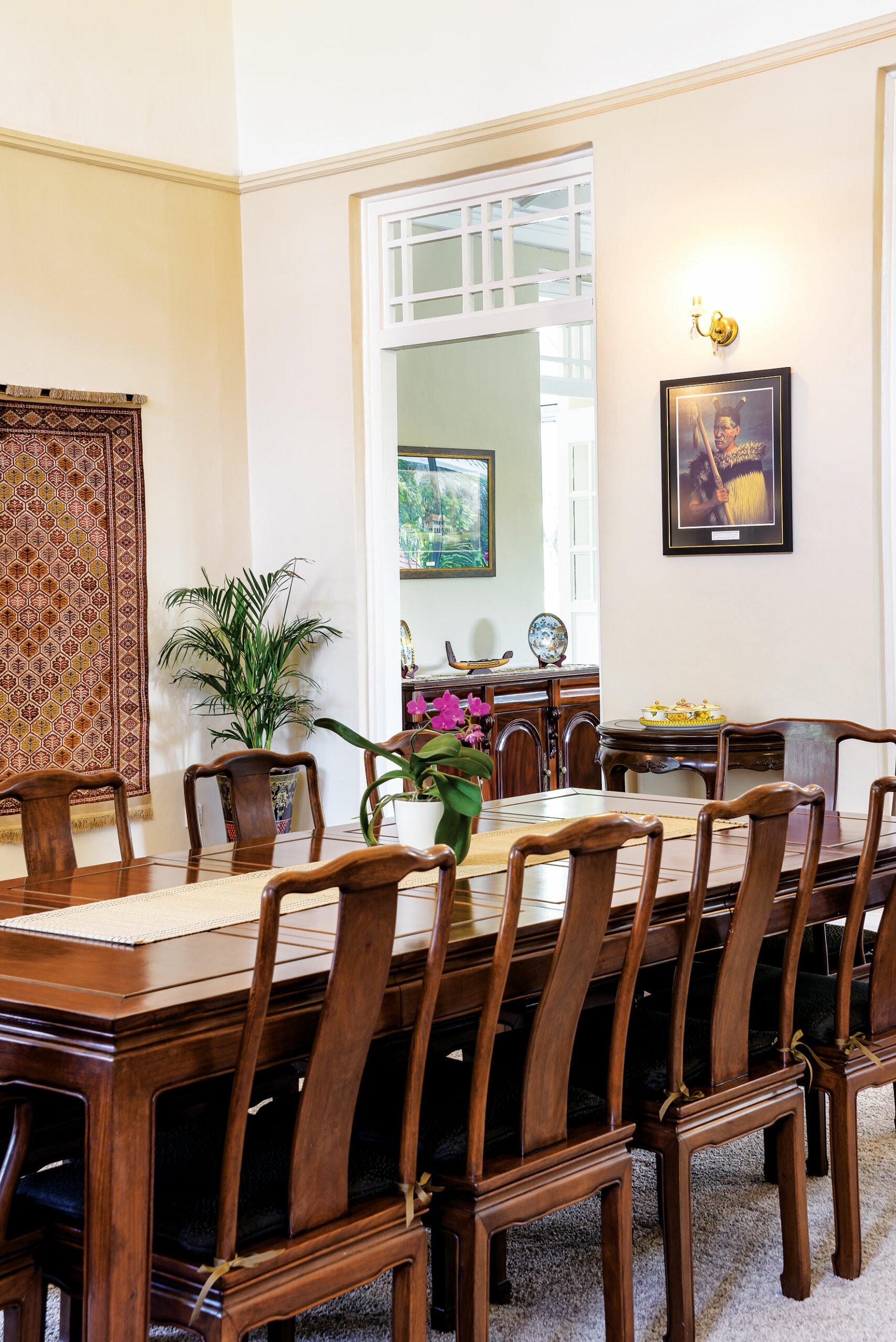 Main house
In the main house, the spacious and grand upstairs drawing room features soaring 15-foot ceilings, seating for at least 10-12 guests and cabinets full of vintage crockery, glasses, and silverware. "There is plenty of old furniture that has been handed down to the residence from the days of NZ Forces South East Asia and this includes crockery, cutlery and silverware most likely from the Officer's mess," says Grant.
Having left Wellington and arrived in Singapore in January 2020, the couple haven't been able to host large groups at the residence as they expected. "We arrived just prior to COVID-19 taking grip of Singapore and the world," says Grant. "The house is well set up for hosting guests and accommodating visitors, unfortunately Covid has limited our ability to do either."
The couple's two adult daughters are currently in NZ and have not yet been able to visit their parents, but they are keen to explore Singapore as soon as possible. Grant is also looking forward to travelling to the SEA region in his diplomatic role as Defence Attaché to Cambodia and Vietnam.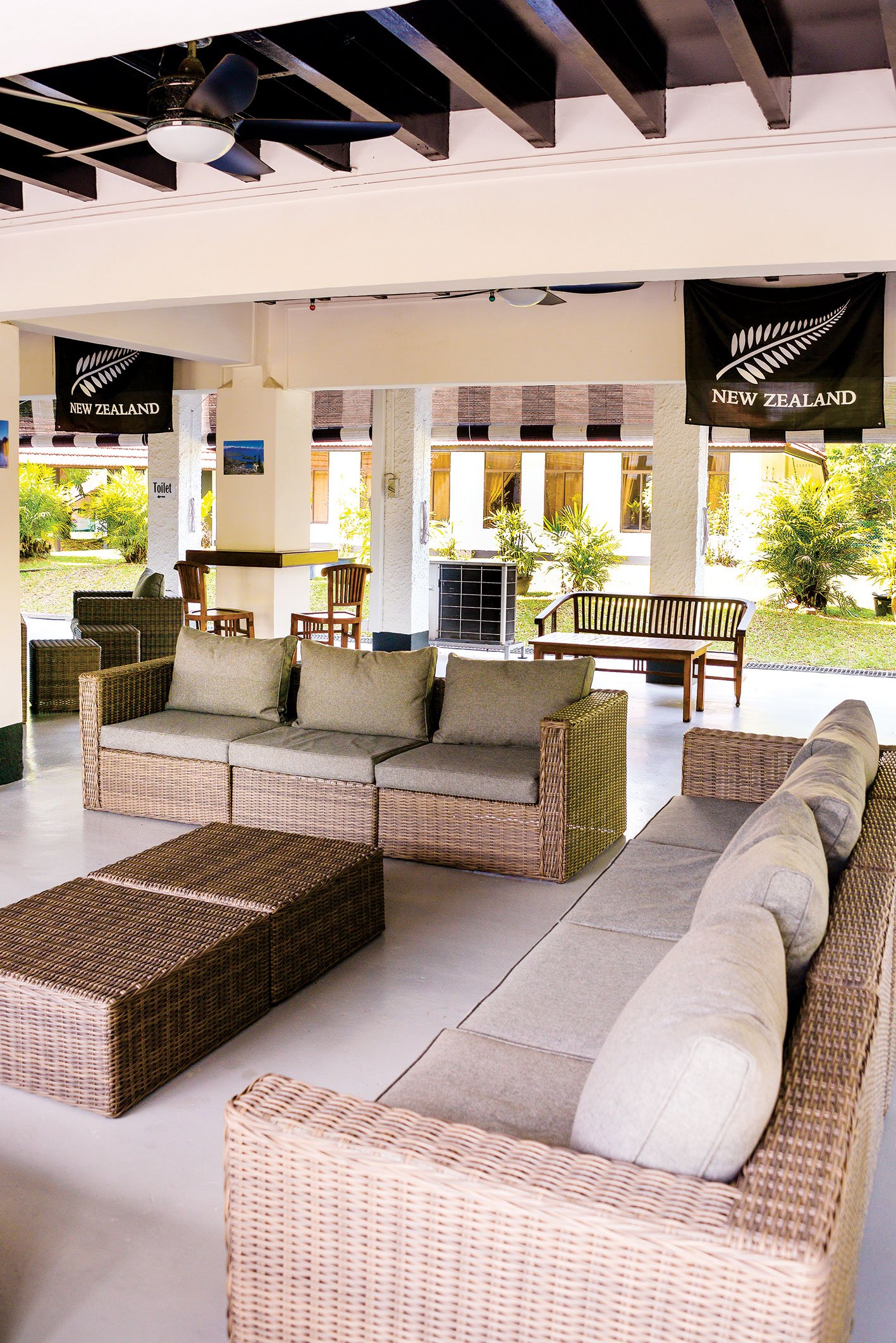 Travelling light
The couple have been married for 27 years and have lived all over the world, including in the UK, Canada, Australia (Canberra) and New Zealand. They like to travel light, but did bring art to Singapore – including three prints and a colourful fabric hanging by one of their favourite New Zealand artists, Ellen Giggenbach (ellengiggenbach.com) whose mid-century inspired graphic designs feature NZ birds and nature.
In the four large bedrooms that span out in two corridors from the main living area they have hung paintings featuring rural New Zealand scenes, including one of Fox Glacier on the South Island. The beautiful original wooden floorboards are due for a polish but are currently protected by rugs from Afghanistan that Grant picked up during a posting.
Grant works between home and the New Zealand High Commission near Boat Quay, but in their downtime the active couple enjoy golf, tennis and walking. They're more likely to venture out for local hawker favourites and fresh lime juice, over hipster cafes. "Sembawang Park, the adjacent park connecter (PCN) and old haunts such as 'the strip' on the corner of Sembawang Road and Admiralty Road East makes for excellent local evening walks and casual eating out," says Grant.
As we reluctantly leave the house, Grant shows us a framed list of all the NZ Defence Force residents of Woodland's House, dating back to Brigadier Kennedy in 1973 as part of New
Zealand Force South East Asia (NZFORSEA). It brings into sharp focus that this incredible house is more than just bricks and mortar – it is a symbol of the strong ties between New Zealand and Singapore.