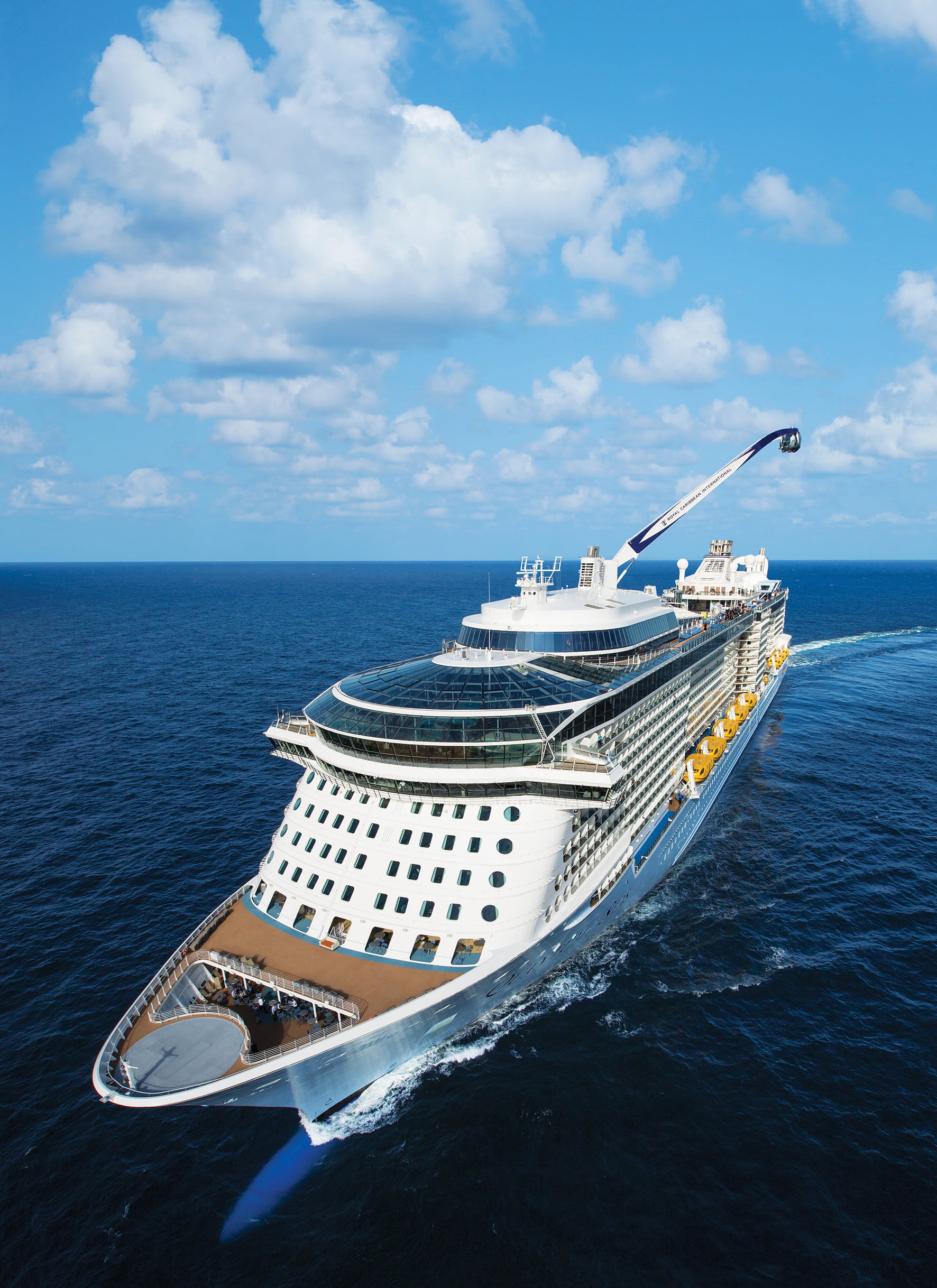 Since the Cruise to Nowhere initiative launched in Singapore last November, more than 120,000 passengers have made their way through the Marina Bay Cruise Centre to cruise on either Royal Caribbean International's Quantum of the Seas or Genting's World Dream. The "sea-cation" has become a popular holiday choice for families, with tons of on-board activities for kids. Personally, I never thought I would be writing about going on a cruise as I've never once in my life had a desire to go on one, but what can I say? These are strange times. Was it worth getting a COVID-19 test for? Yes. Should you consider it? Absolutely. From booking to disembarking, the experience with Royal Caribbean International was professional and well organised. Our family of four booked a '3 Night Ocean Getaway' which was a comfortable duration, giving us two full days to enjoy many of the attractions and activities on offer. You can also book a two or four-night getaway. There are four cabin options including Interior, Sea View, Balcony or Suites catering for singles to large groups.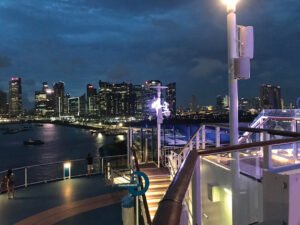 Dining options
Quantum of the Seas has multiple dining options; those included in your package and other options including Jamie's Italian, Japanese, a steakhouse grill or noodles – if you feel like something extra special or different. The kids particularly enjoyed the Windjammer buffet for breakfast; the spot to go if you have early starters. There are 11 bars or lounges to enjoy a tipple or two. The Bionic Bar is a popular attraction and a bit of a novelty. Two robot bartenders mix drinks via orders made on tablets.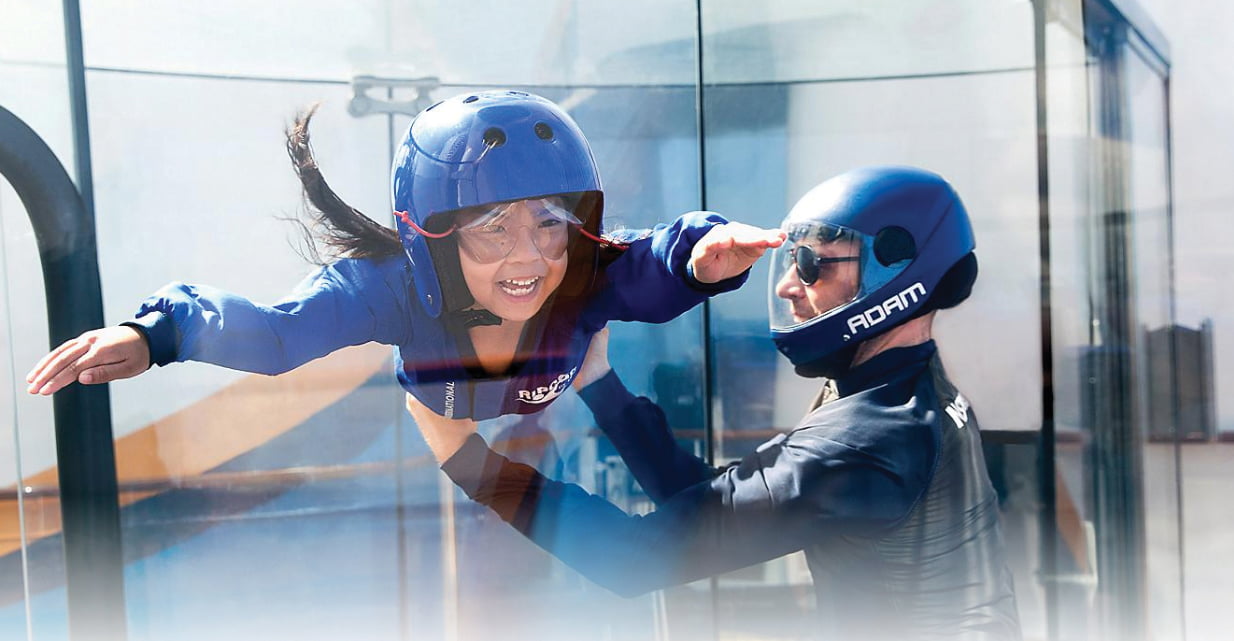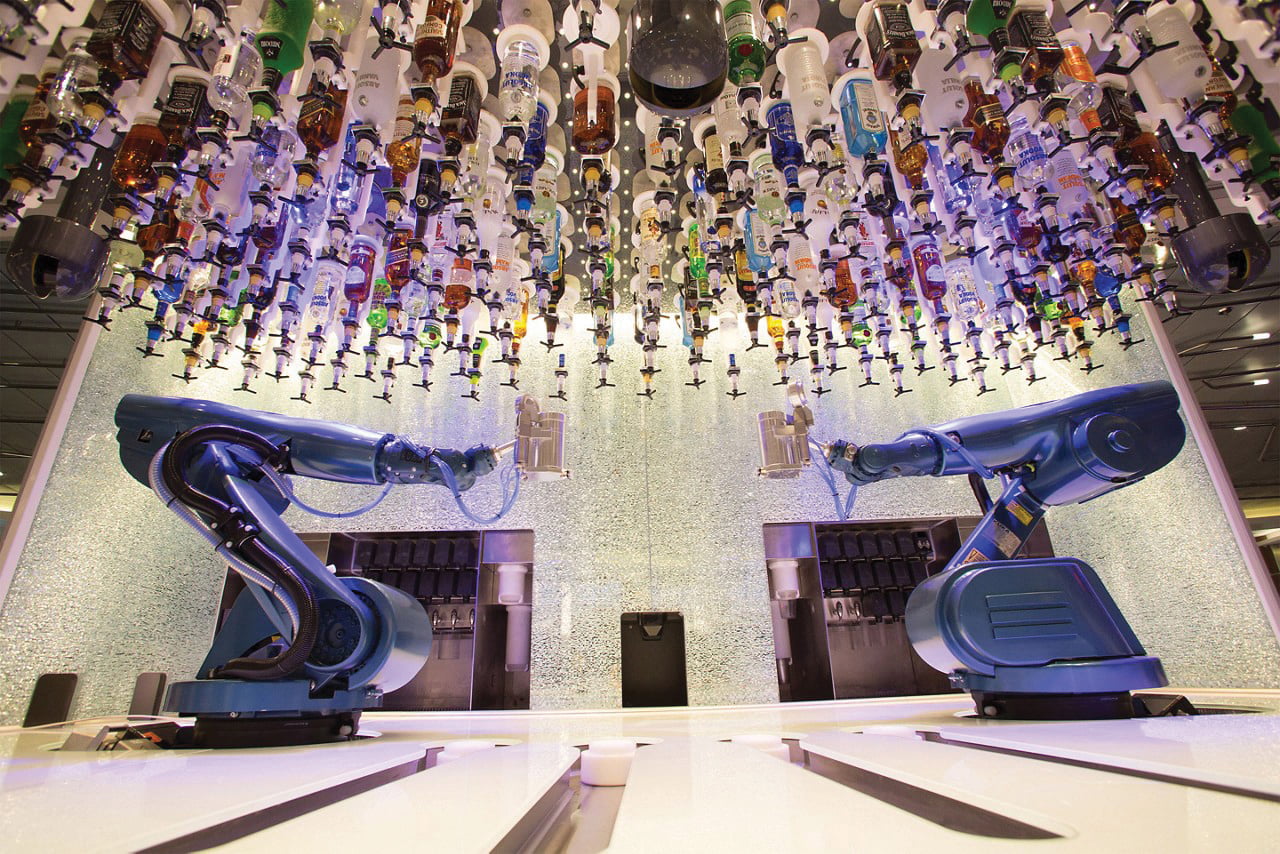 Activities
After breakfast, we went poolside where the kids put their soda package and unlimited soft serve ice-cream to good use. We tried out the "Flowrider", a 12-metre surf simulator. The kids felt it was worth the wait in the long queue. In the evenings we booked into the shows on offer, which did not disappoint.
We also squeezed in some arcade action, Harry Potter trivia, a drink in the Bionic Bar, a couple of hours in Royal Caribbean's award-winning Adventure Ocean Youth Programme for the kids, and a card game or two at the casino for the adults. We still didn't manage to see and do everything, including the North Star observation capsule, skydiving simulator, Vitality Spa or Rock Climbing. Surprisingly, we all came home feeling well rested.
With regard to hygiene, there wasn't a question in my mind that our family were at risk in any way. With mandatory testing, hand washing or hand sanitation when entering shared spaces, reduced occupancy, frequent cleaning and more, every effort is made to ensure passengers and crew are safe. Quantum of the Seas is a remarkable ship and the Cruise to Nowhere is an initiative that has kept thousands of people in employment and given fortunate cruisers a unique and wonderful holiday experience. The most impressive thing for me, however, was the crew. At the time we sailed, they had not left the ship since November (five months) and despite having taken care of thousands of passengers, they were still incredibly professional, kind and accommodating.
At the time of writing, Royal Caribbean International announced it was extending its Quantum of the Seas cruises until October this year. With COVID-19 making the future of leisure travel unpredictable, it seems possible the sea-cation will become less a current fad and more a permanent holiday option. Many of our friends have already booked again.
Bon Voyage!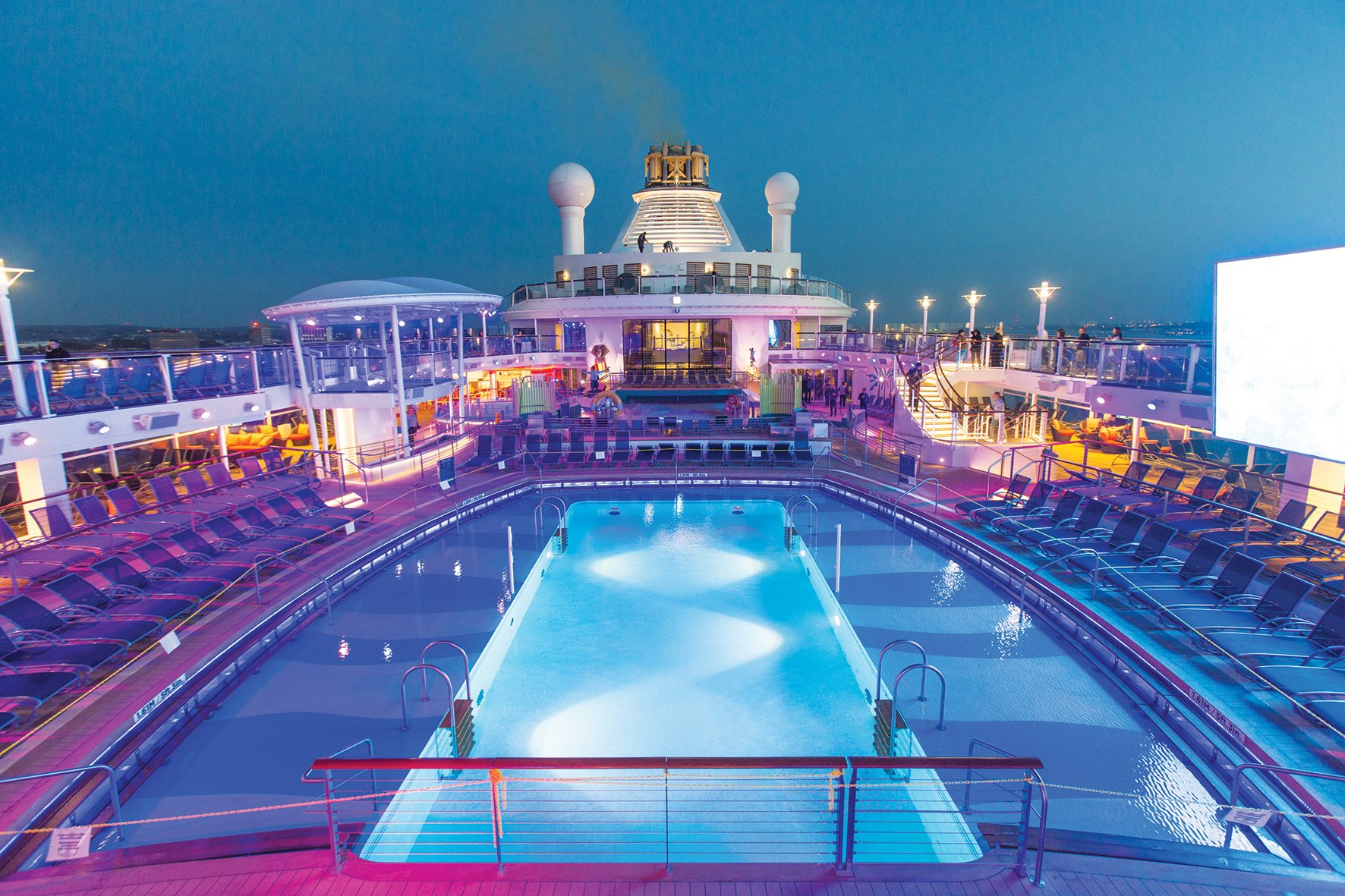 Before you board:
Read all communications very carefully after booking
Download the Royal Caribbean app
Get your COVID-19 test
Watch the safety videos before boarding
If you would like internet access on board it's easy to buy it in your package before boarding. Note: you can use the Royal Caribbean app without purchasing internet.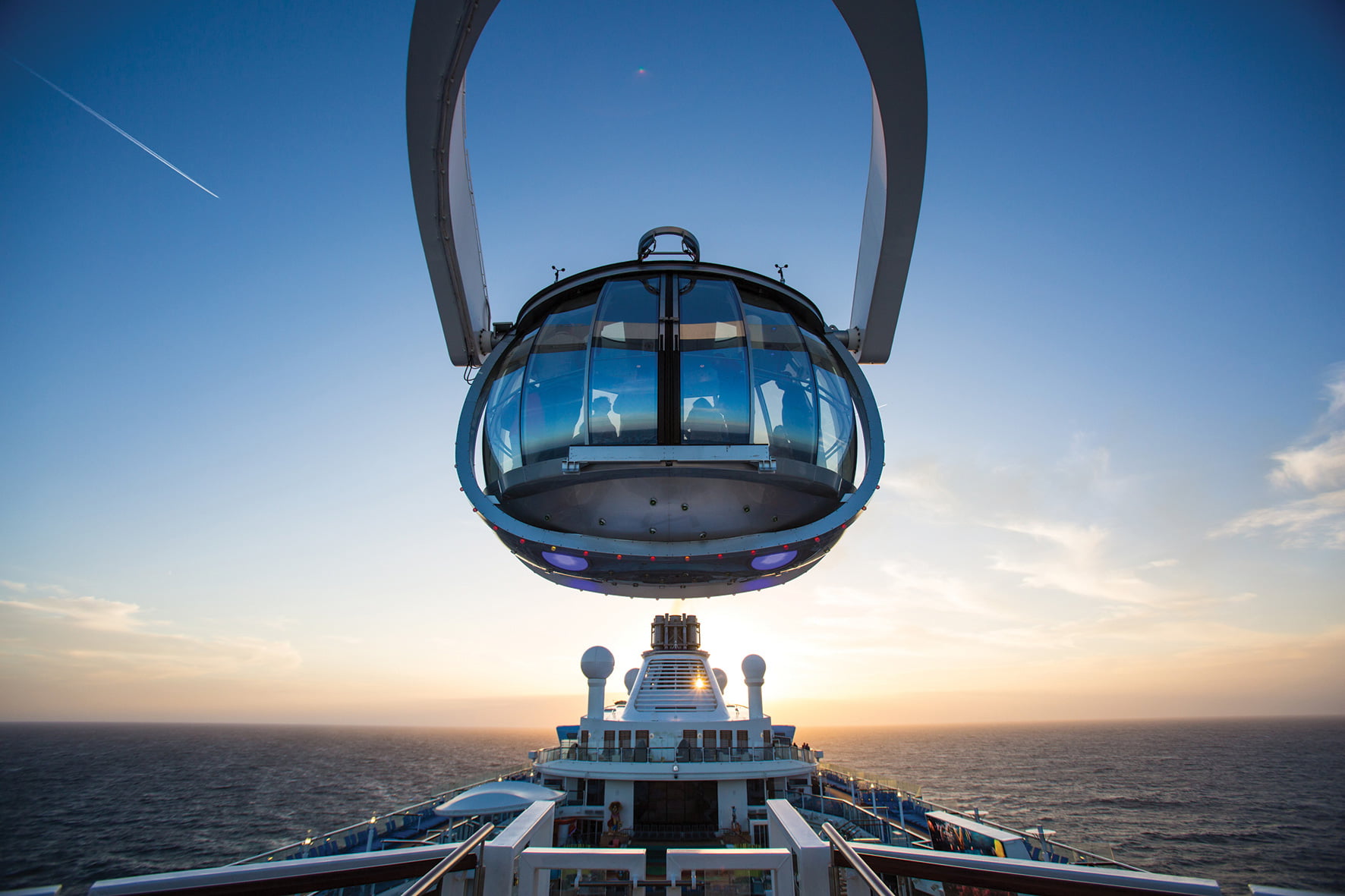 Things to Note:
To maximise your first day, check in early. There is plenty to do on board while your luggage arrives to your room. Pack your swimmers in a carry on if you feel like going poolside.
Many activities and events require you to pre-book on the app. Book early to avoid disappointment (don't mention the bumper cars to my kids!)
Each member of your family will be given a card called a "Sea Pass". You will be required to use it to swipe in and out of different areas of the ship along with making purchases and note that all prices are in USD. Be warned – our friends' kids had a fantastic time in the arcade using their Sea Passes and there was a 'not small' surprise on their account at the end of the day.
Each person is required to wear a wrist band token and children are required to wear another wrist band in the event of an emergency. Head to Guest Services if you need a replacement.
If you are traveling with children and they would like to go to the Adventure Ocean Youth Programme, you need to first register them in person and also book their session by calling ahead.
The ship docks at 6AM on the final day. The evening before you will have numbered luggage tags delivered to your room and you will be directed to tune in to one of the television stations to see what time your number will be scheduled to disembark the following day. We had time for a final breakfast at Windjammer before saying our farewells.