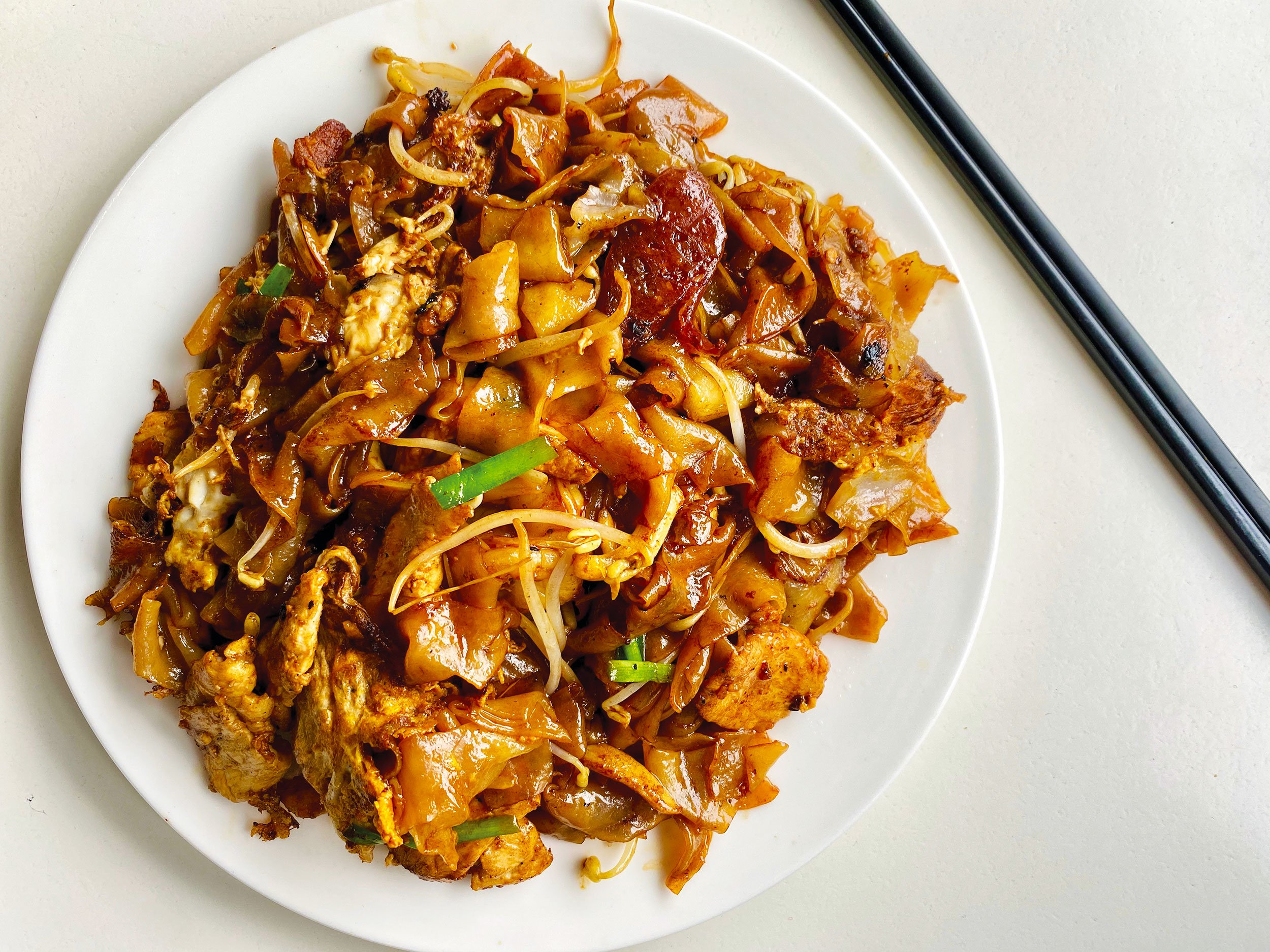 Wing Seong Fatty's Restaurant
175 Bencoolen Street
#01-31 Burlington Square, 189649
Tel: 63381087
One of my earliest memories of local hawker-style food in Singapore is of Chinese char kway teow – white flat noodles fried with egg, Chinese sausage, fish cake, lard and chilli sauce – at Wing Seong Fatty's Restaurant (affectionately known as Fatty's), while seated at makeshift tables and stools along Albert Street, in 1970. The delicious "wok hei" (literally, 'breath of the wok') taste and aroma left an indelible impression; charred, with gentle smoky whispers.
Over the years, as so often happens, we lost touch. A chance remark at an ANZA event by Life Member Annette Tilbrook, sent my husband and me scurrying to Burlington Square, Bencoolen Street, in the city, where we renewed our long-time relationship with Fatty's. We were not disappointed.
Seated at tables and chairs arranged on the footpath facing Albert Street Pedestrian Mall (there is also family-style air-conditioned indoor seating), we have enjoyed our several visits, tucking into piquant sweet and sour fish, chilli kang kong (fried green vegetable, aromatic with chilli and dried shrimp), soya bean dishes, colourful fried rice and, always, char kway teow, accompanied by refreshing lime juice or cold beer.
VERDICT: A friendly, unpretentious setting to tuck into delicious Singapore Chinese-style dishes, especially char kway teow, with affordable pricing.