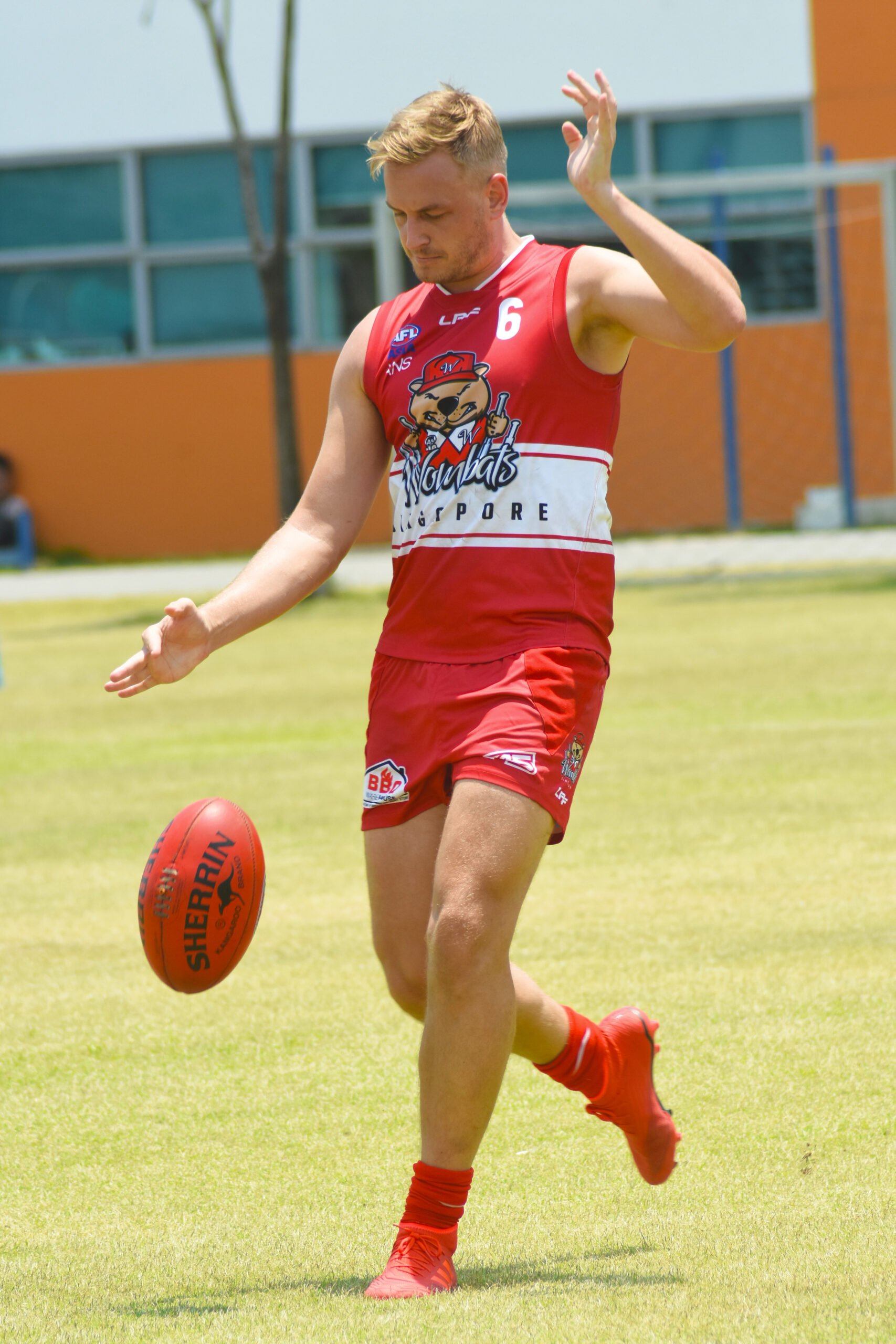 Footy is back! Wait… we have to stop! OK! It's back again! You can say this for Singapore – there's never a dull moment. But the other thing you can count on as an Aussie living here is that the ANZA Singapore Wombats and Wombettes are here to stay, ready to put on a fun and safe training session every week (rain or shine – sometimes both).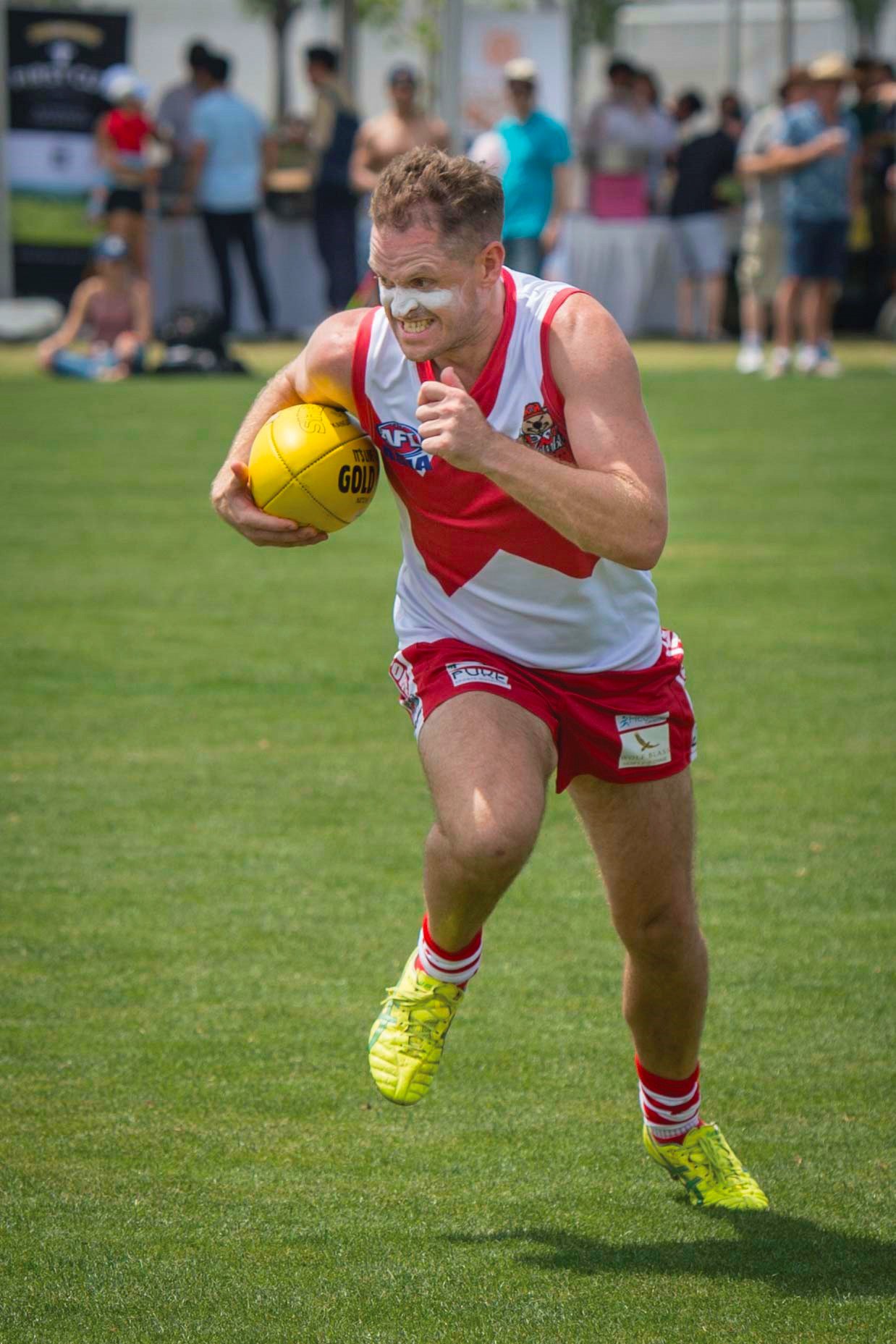 Every Saturday from 3-5pm we're running training down at Turf City's Centaurs sports fields. We encourage everyone to come down for a kick, get some fitness work in and get to know the guys and girls of the club. It's a great culture to be around and whether you're elite, beginner or somewhere in between, you'll get a lot out of it.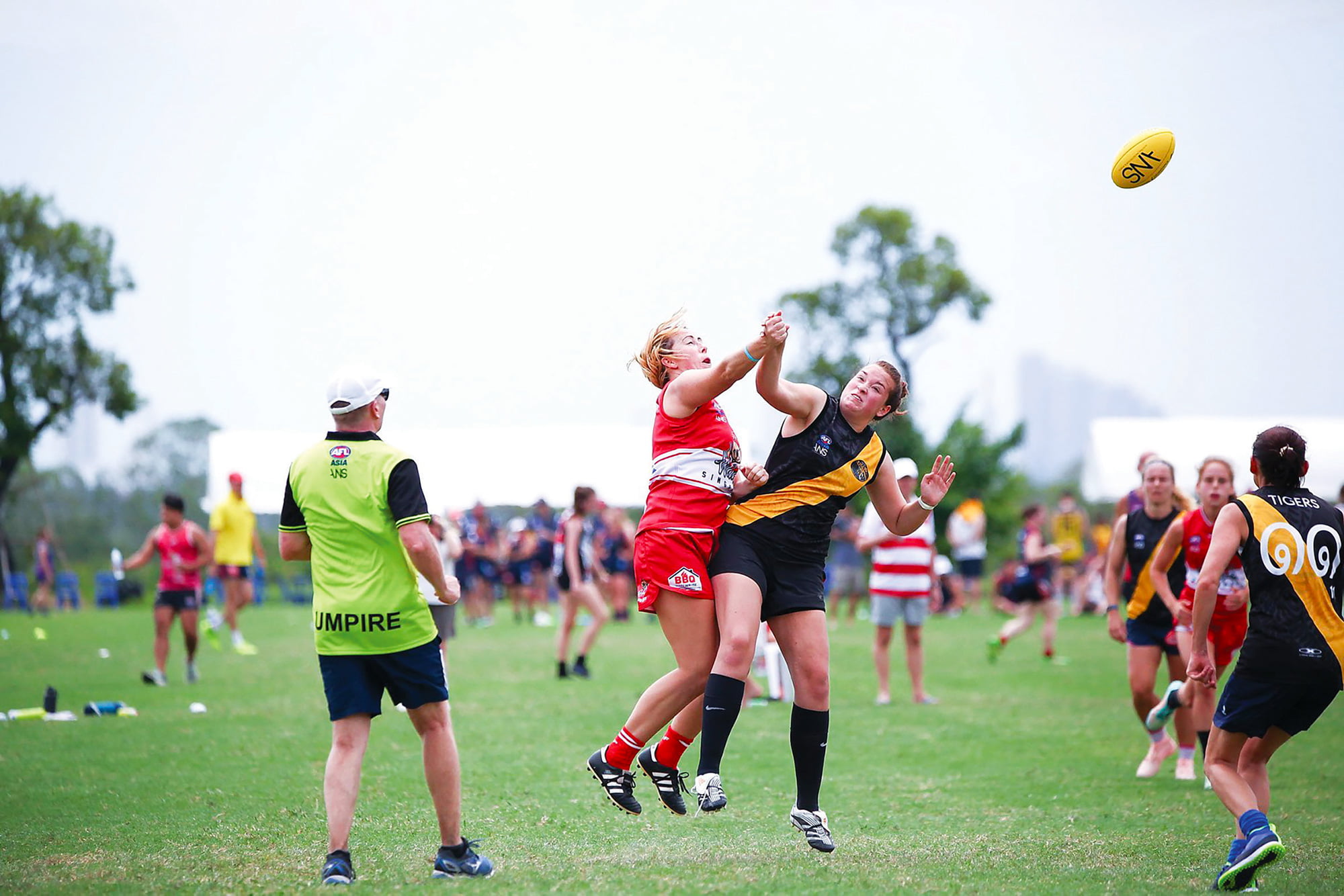 Sessions are made up of skills drills, fitness, match-situation drills and lots of different games/challenges during these times that we still aren't allowed to play full games. If you've never played then have no fear, as the group is really welcoming and we have multiple coaches and leaders to help bring you along. If you're coming in with plenty of experience at a high level – then you'll find plenty of high-end competition with some former VFL and VAFA players running around (just be prepared for the fact you'll probably be asked to coach at some point).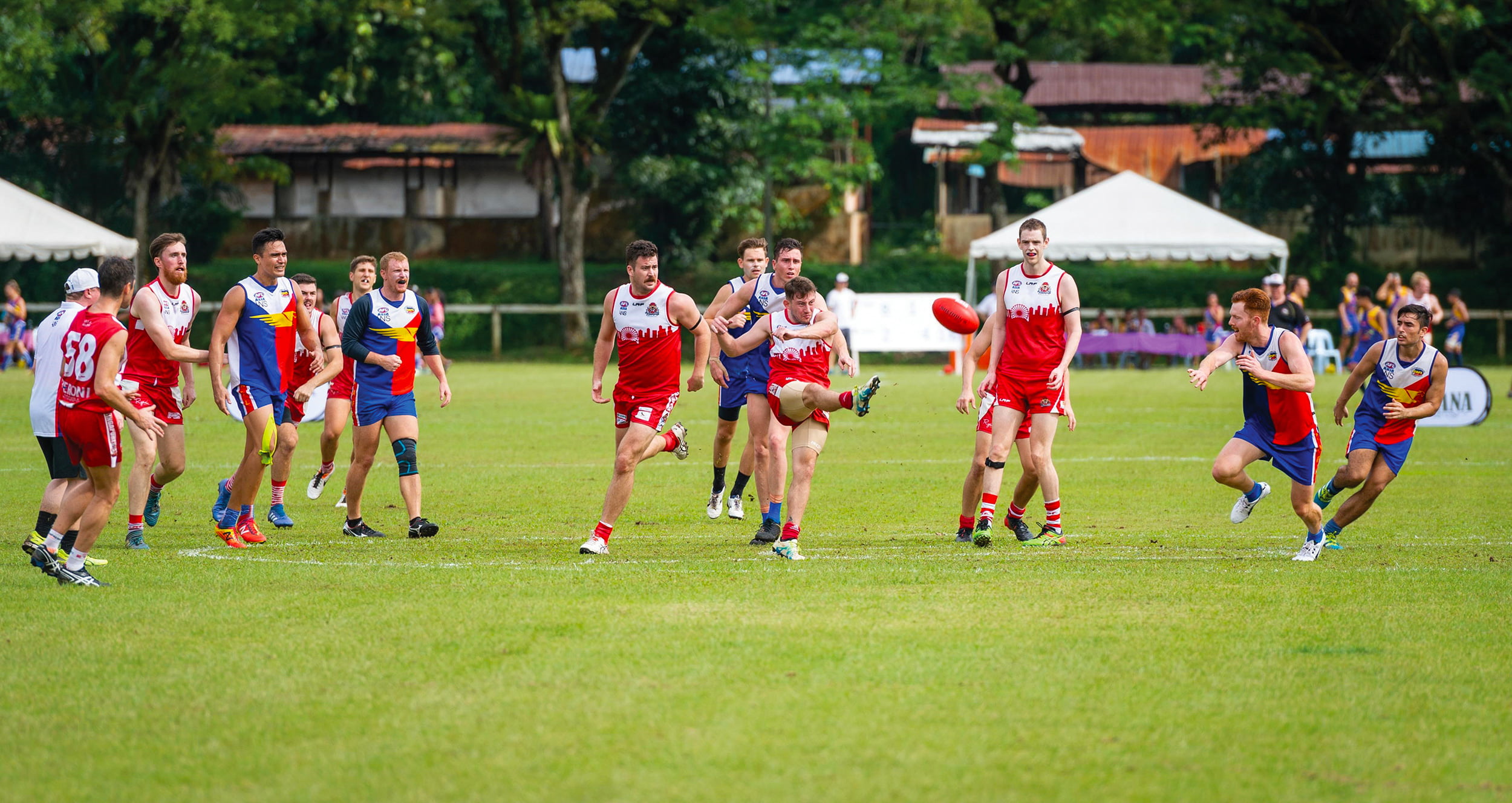 Everyone is longing for the days when we can get out and travel again, no-one more than the Bats and Bettes, who love a tour! But in the meantime, get on down to training and let's make the most of it together. 
TRAINING DETAILS:
Interested in footy? Members can join the group at anza.org.sg/sports/wombats-afl
Please check the Wombats instagram @singaporewombats for the latest schedule information and download TeamApp (then add the team Singapore Wombats) to RSVP to sign up for a training session. 
For more info on training times and what the Wombats or Wombettes offer email
info@singaporewombats.com or whatsapp Ben via 83504798