Sushiro
facebook.com/SushiroSingapore/
Various locations islandwide
Sushiro's menu is a sushi lover's dreamland, with over 100 different items to choose from. All dishes are prepared with the highest quality ingredients and delivered with impressive efficiency. Food arrives via two conveyors; the lower conveyor where you can easily grab your dish of choice as it chugs by, and the upper conveyor, where a la carte items arrive soon after they are conveniently ordered through the table's tablet.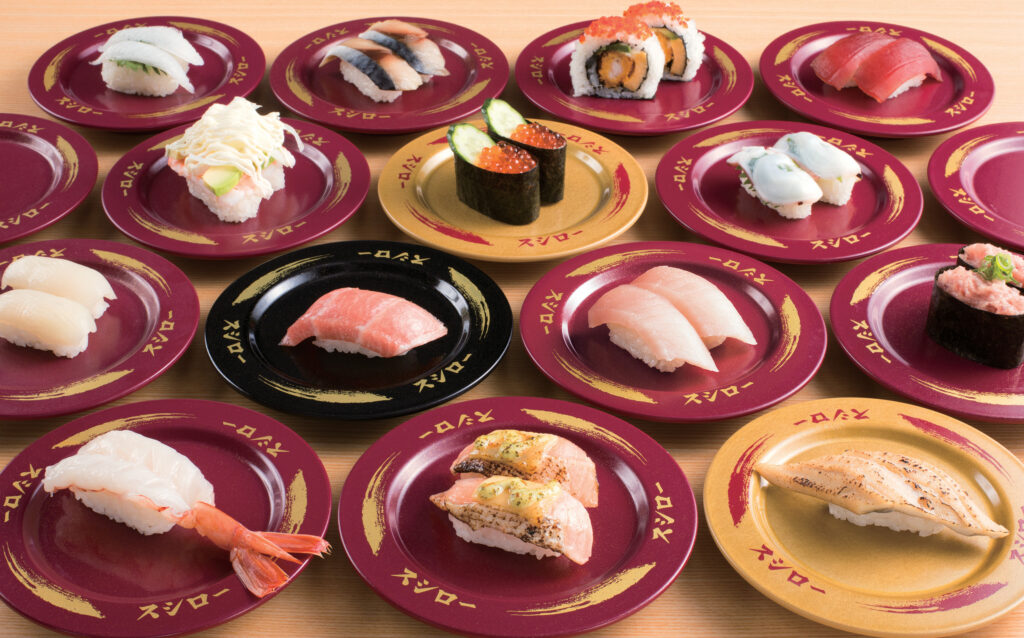 The great selection in the regular menu offers a fantastic mixture of sushi, noodles, and tempura. In addition, Sushiro offers a list of specials every day making the dining experience a little bit more special. We tried several of the regular items as well as some of the specials.
We sampled a wide assortment of dishes at two pieces per plate: Tuna (less fatty tuna, medium fatty tuna, tuna with soya sauce), Salmon Belly, Salmon, Spicy Kaizen, Shrimp Tempura ($2.20 per plate). We followed with Albacore Tuna, Young Yellowtail, Triple Salmon, and Premium Roast Beef ($3.20/plate). And of course, we could not pass on the Premium Fatty Tuna ($4.30 per plate), a must have. Needless to say, Sushiro is heaven for seafood lovers!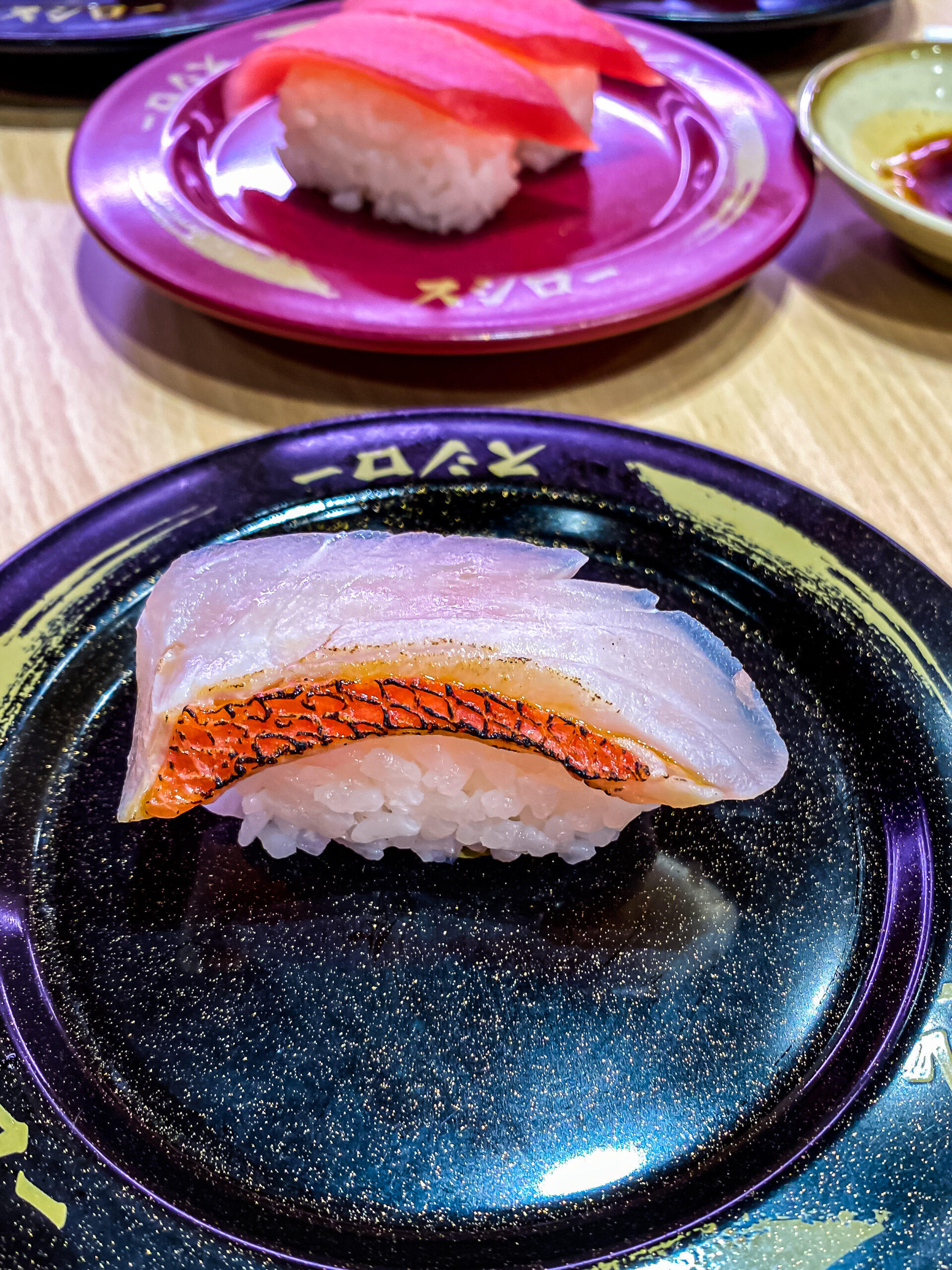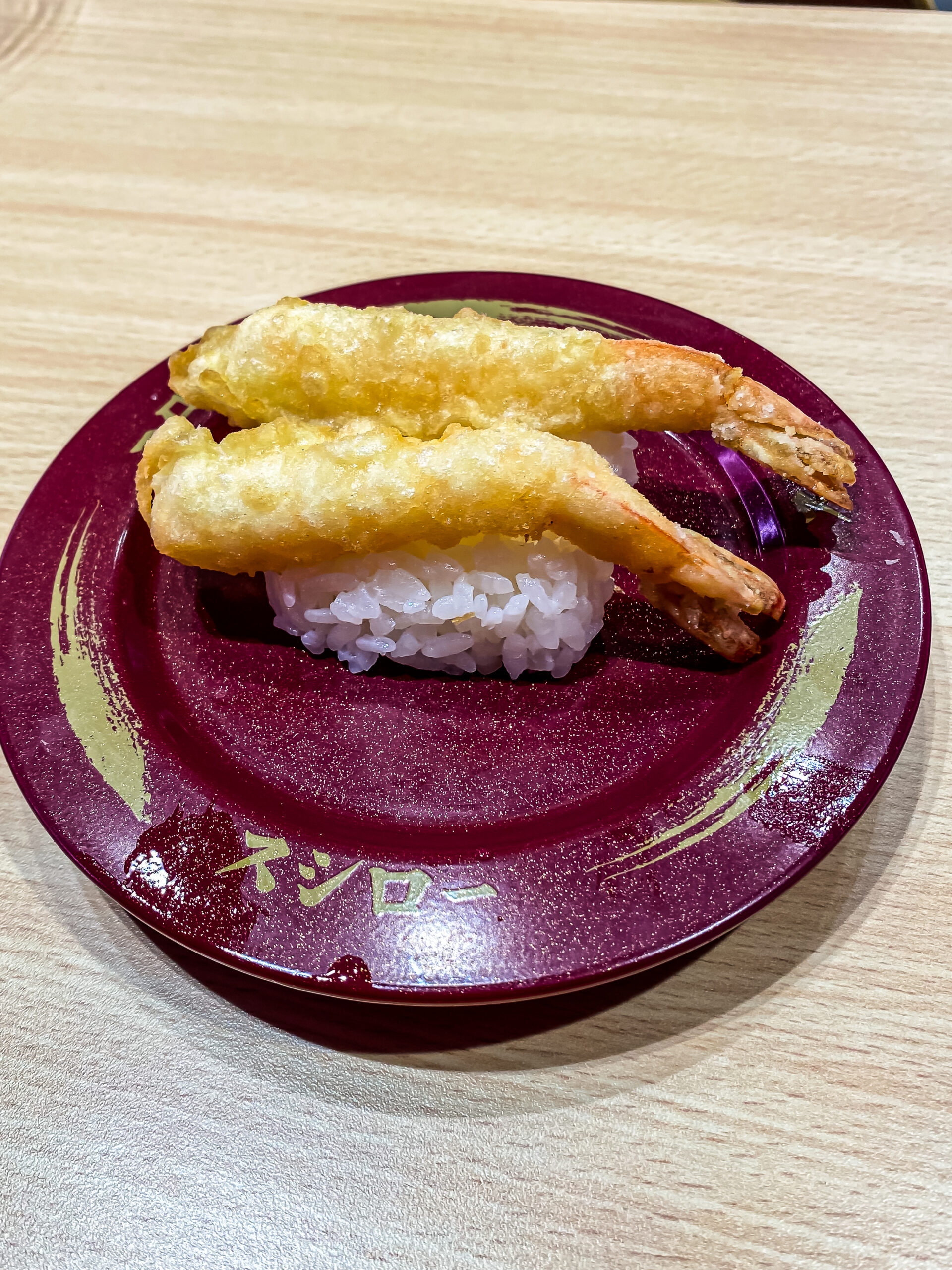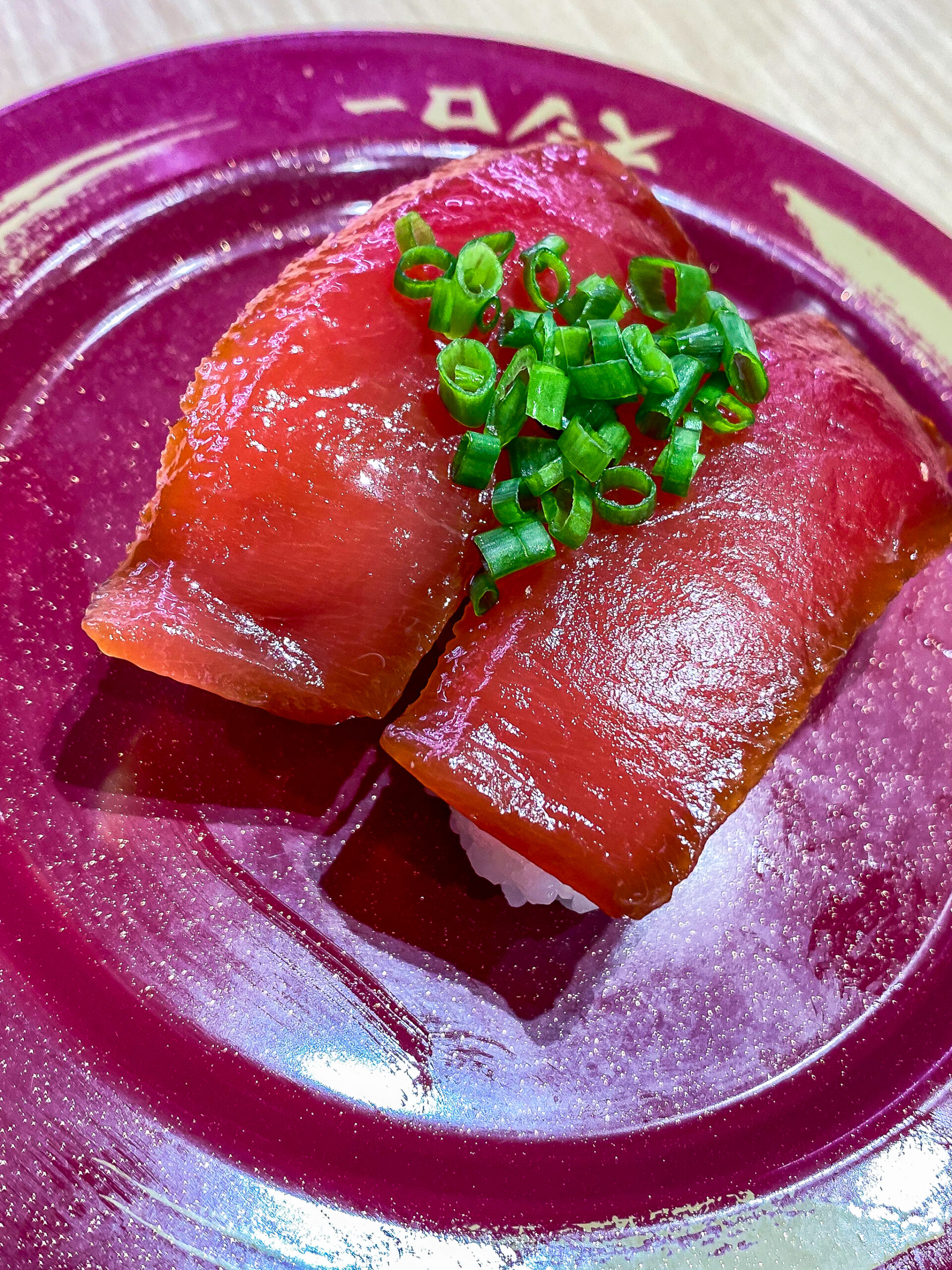 From the ala carte menu, we ordered the Shrimp Tempura and the Chicken Karaage – everything was cooked to perfection, juicy on the inside and crunchy on the outside ($4.80 per plate). Other a la carte dishes included a selection of comforting ramen in a succulent broth (starting at $5.50). The Tonkotsu Ramen was outstanding ($7.80 with an egg/$5.50 without). Edamame ($2.50), Pumpkin Tempura ($2.50), Fried Octopus ($4.80) and the addictive Crispy Salmon Skins ($3.50) Pair your sushi feast with draft beer, sake, teas, and soft drinks.
Sushiro has a standout reputation in Japan, and Sushiro Singapore adheres to those same high standards. The quality and freshness of the food is exceptional, the ambiance is fun and relaxed.
Verdict: Next time that you have a craving for delicious sushi, easy on the wallet, and without compromising quality, head over to Sushiro.