Photo by Brent Leideritz
Join the Clique!
How did you find cabaret?
I was always an attention seeker from a young age darling, and cabaret just felt like a natural progression. When I ran away to Berlin at the age of 16, I met circus performers and drag queens and people who truly celebrated and embraced their differences. I knew then that I wanted to always be surrounded by those people!
What drew you to La Clique?
La Clique is one of the most infamous variety shows in the world, and it's truly redefined the genre of cabaret. It was always my dream to be a part of it and I am very proud to have become the first female emcee of this legendary show. 
What does the show offer?
A breathtaking circus, sexy sideshow and spectacular stunts as well as a smoking hot band. And me, of course!
Is Singapore ready for La Clique? It sounds wonderfully risqué!
It is wonderfully risqué! We like to push the boundaries where we can, and it is a little bit naughty, but it's always classy and a lot of fun. 
What is your favourite onstage outfit?
I have a new faux fur coat that I had made for me by a Melbourne fashion designer. It's larger than life, very sexy, and also very ridiculous. I love it!
There are some incredible acts in the show – any favourites?
These are the best acts in the world and I love them all! I'm particularly excited though about Hula hooping vixen Lisa Lottie, the Coney Island, sword swallowing, fiery goddess that is Heather Holiday, and of course the gorgeous man that is Danik! The things he can do with his body will blow your mind…
What's performing like during Covid?
There hasn't been much performing! It has been a very challenging and heartbreaking time for performers and the live entertainment industry in general. The few times I've been able to be on stage have been so special.
What's been your most memorable La Clique show?
We did a New Year's Eve show at Hogmanay in Edinburgh and were invited to the castle to watch the fireworks. It was such an incredible atmosphere in the Spiegeltent, everyone was dressed in their sequins and the fireworks display afterwards was magic! Unforgettable.
How do you and the cast spend your downtime?
Well, the acrobats spend a LOT of time in the gym but I spend most of my downtime discovering little dive bars with a good gin selection! Any Singapore tips greatly appreciated!
What do you do to limber up before a show?
Haha! See my answer to the previous question…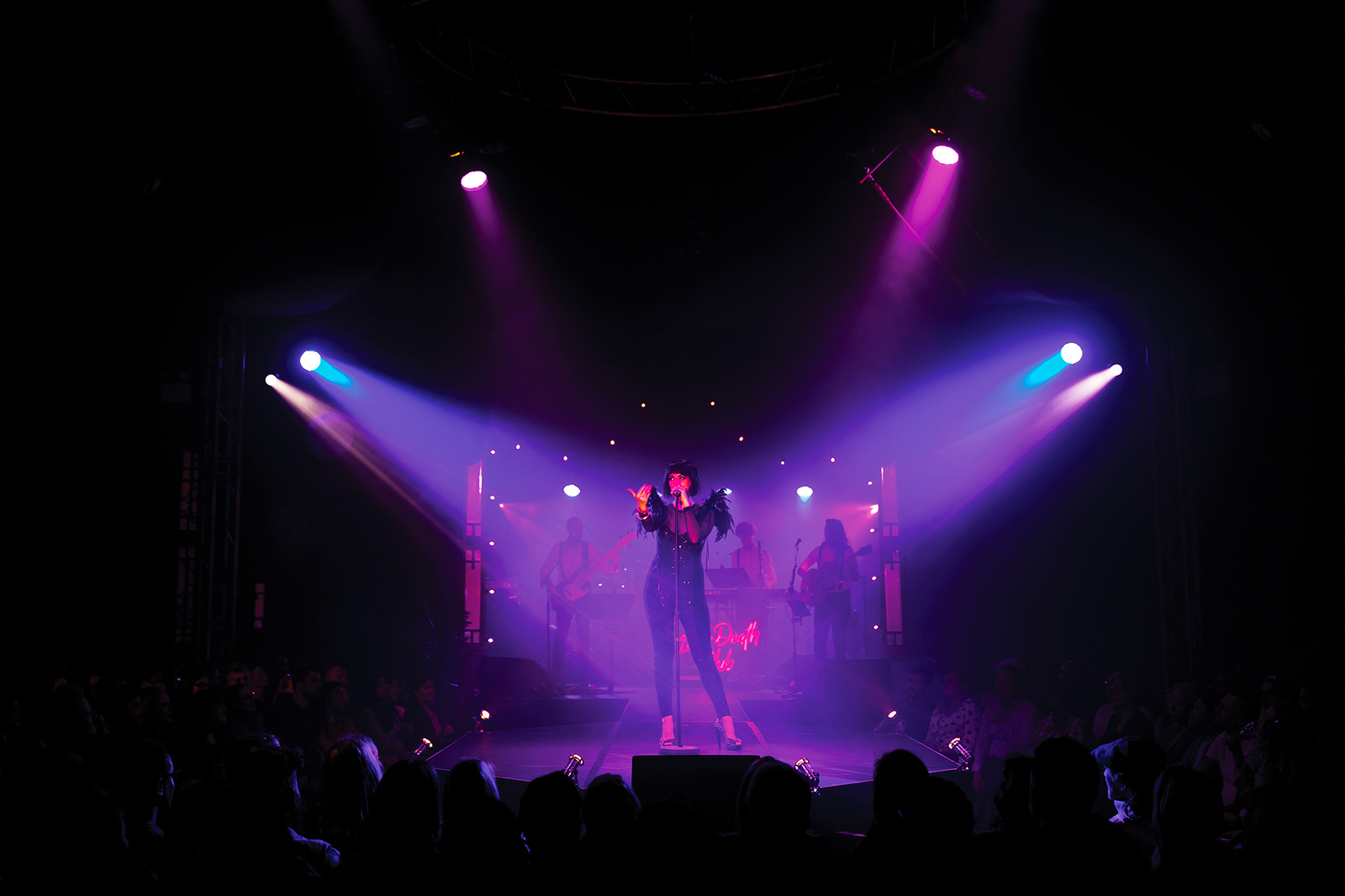 Photo by Alistair Veryard Photography
What are you looking forward to doing in Singapore?
The food! I'm very excited to eat everything. Also meeting the people, it will be amazing to see how people react to the show in a new city.
Why does the world need a return to live theatre in a post Covid world
Because as humans we truly need that connection to each other. The places to laugh, celebrate and come together with our friends and families. To hear live music, to forget about the madness of what we are living through. It feeds our souls in a way that nothing else can.
Anything else you'd like to add?
Come and play with us at the Marina Bay Sands theatre darlings – it will be an unforgettable night out and I can't wait to see you!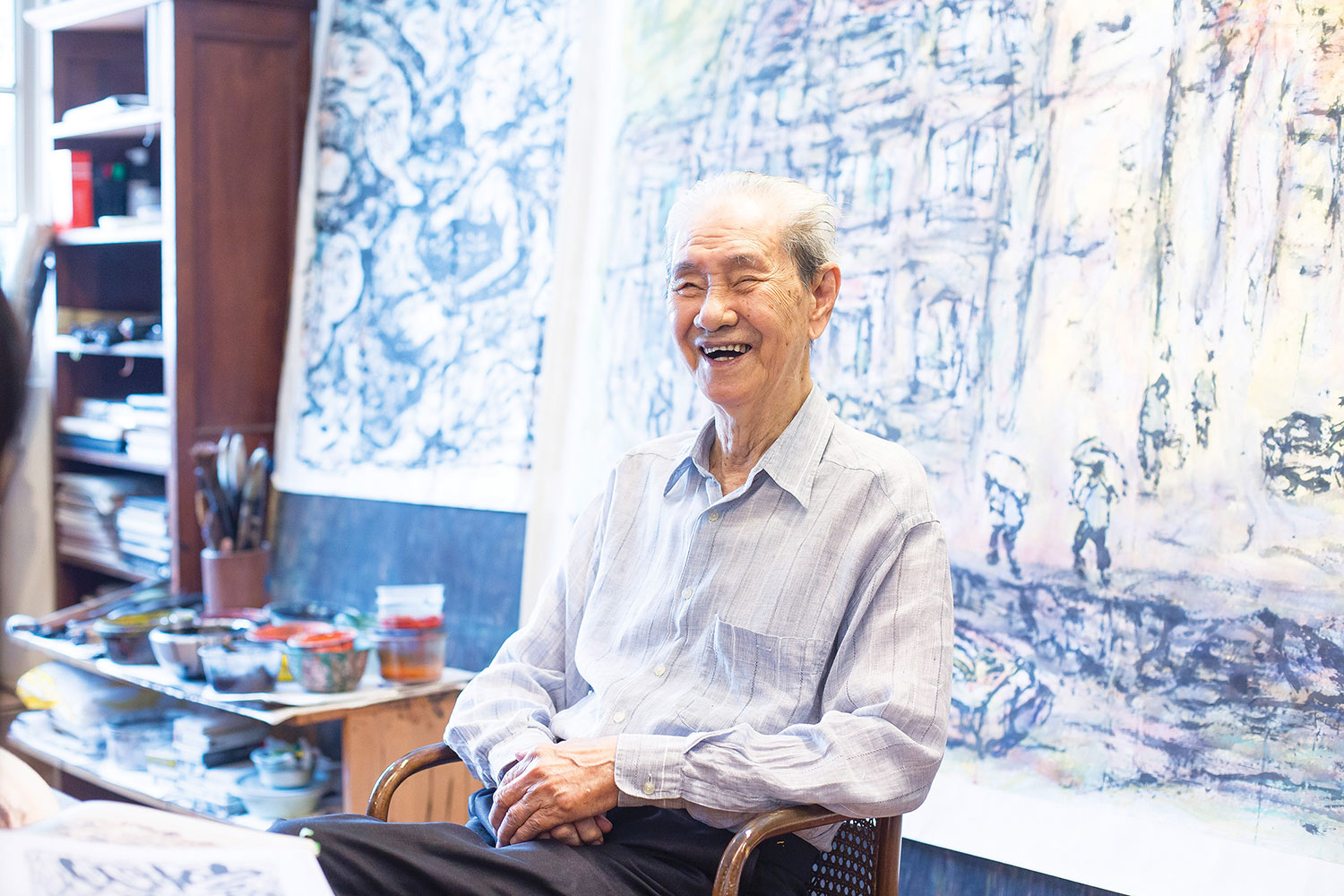 Until 30 September 2021
Gotong Royong at The Art Passage by Ode to Art
The Art Passage, Raffles City Shopping Centre L3 (by Mikuni Restaurant)
252 North Bridge Road, 179103
Opens daily (free entrance), 10am-10pm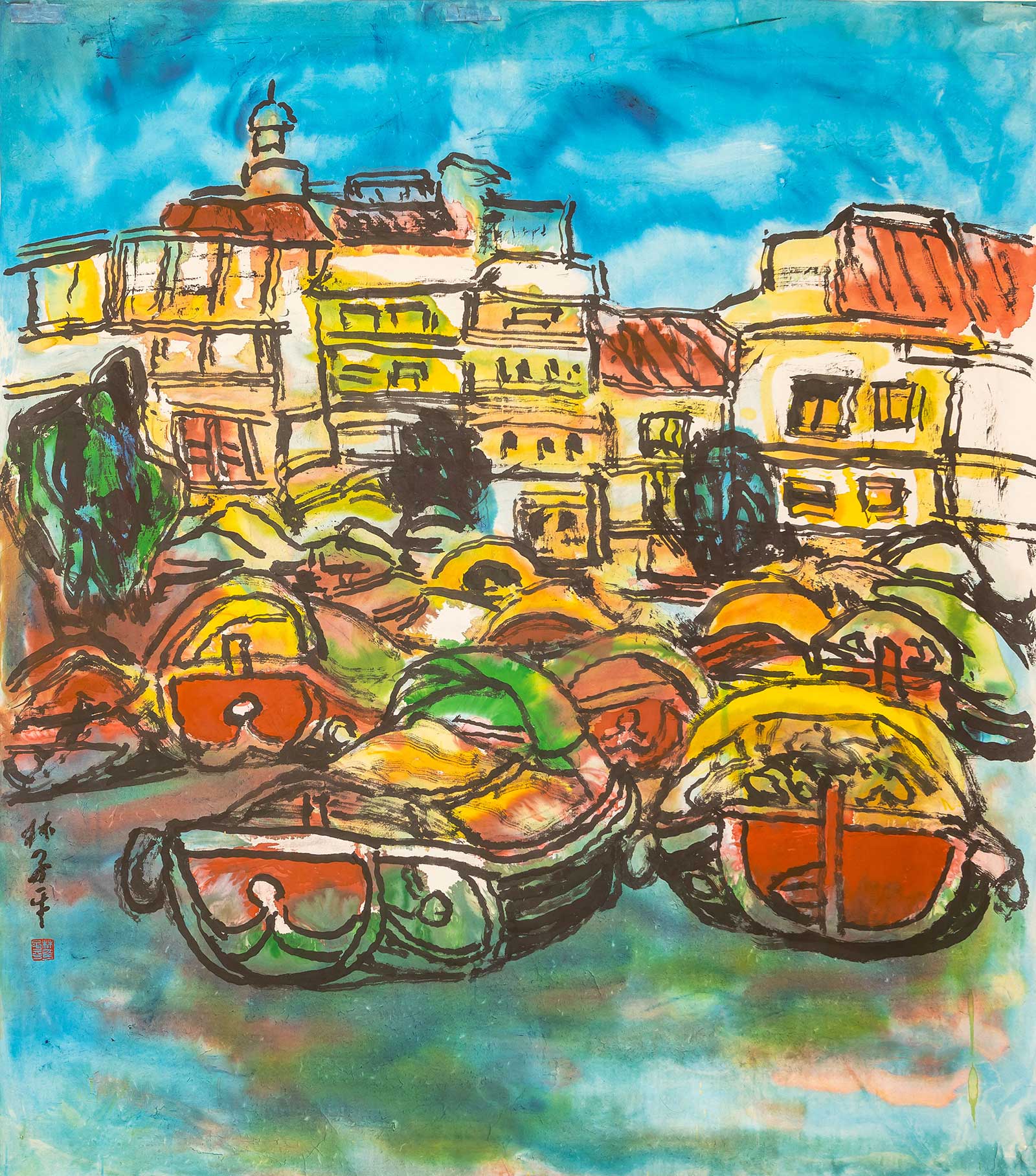 Lim Tze Peng-Bumboats at Boat Quay-97x110cm-Chinese Ink on Paper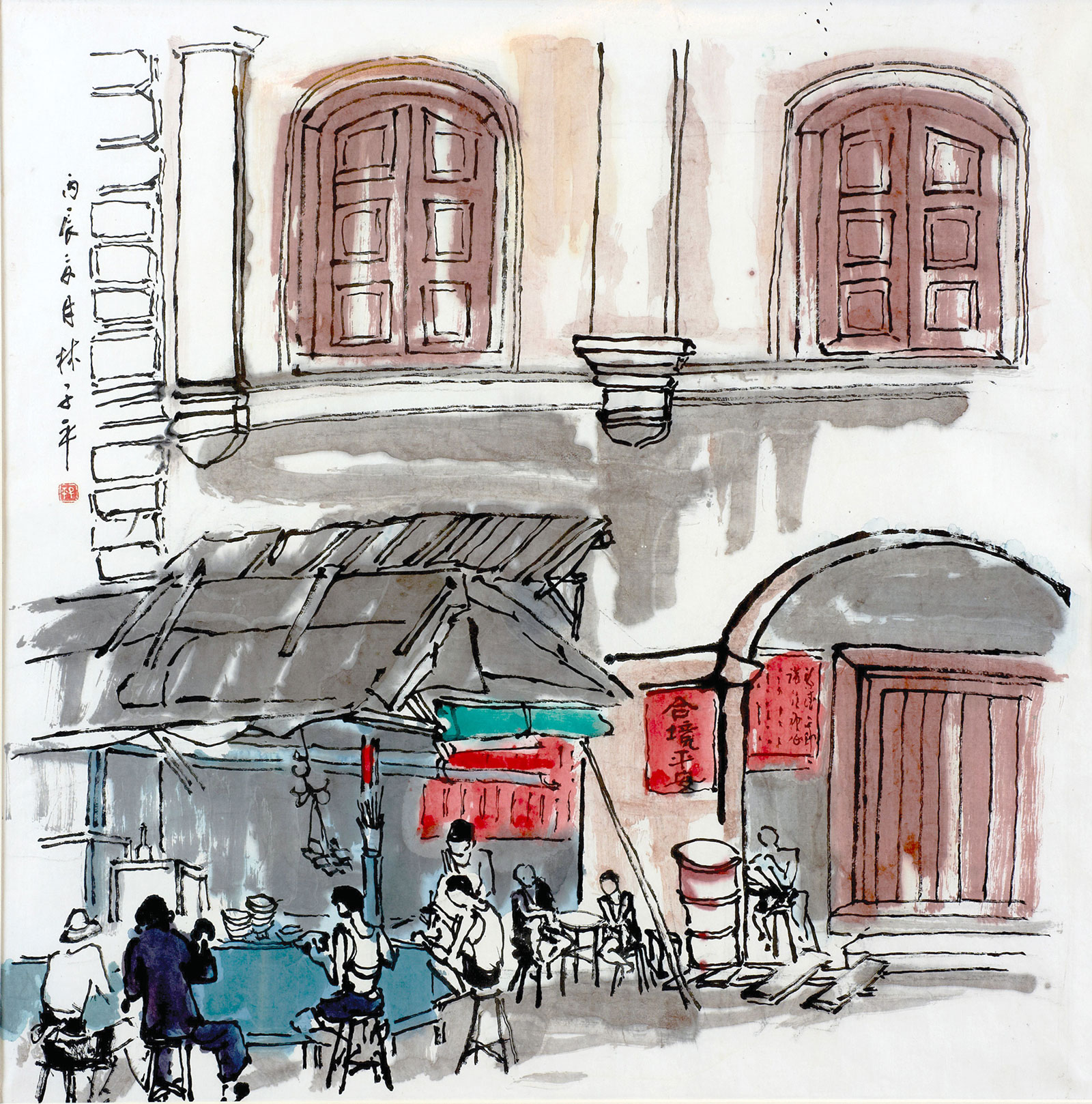 Lim Tze Peng-Market Place-69x69cm-Ink on Paper
Take an audio-guided art tour of one of Singapore's oldest and pioneering artists, Lim Tze Peng. Featuring a unique and comprehensive collection, spanning decades in the making, from the early 1970s to 2021. With more than 20 exclusive works, get a unique overview of the artist's evolution and his deep love for Singapore throughout his life.
The Art Passage has hosted many local and international artists – look out for more exhibitions in upcoming months such as Patrick Hughes and Patrick Rubinstein's 
Art in Motion from 1 October to 30 November.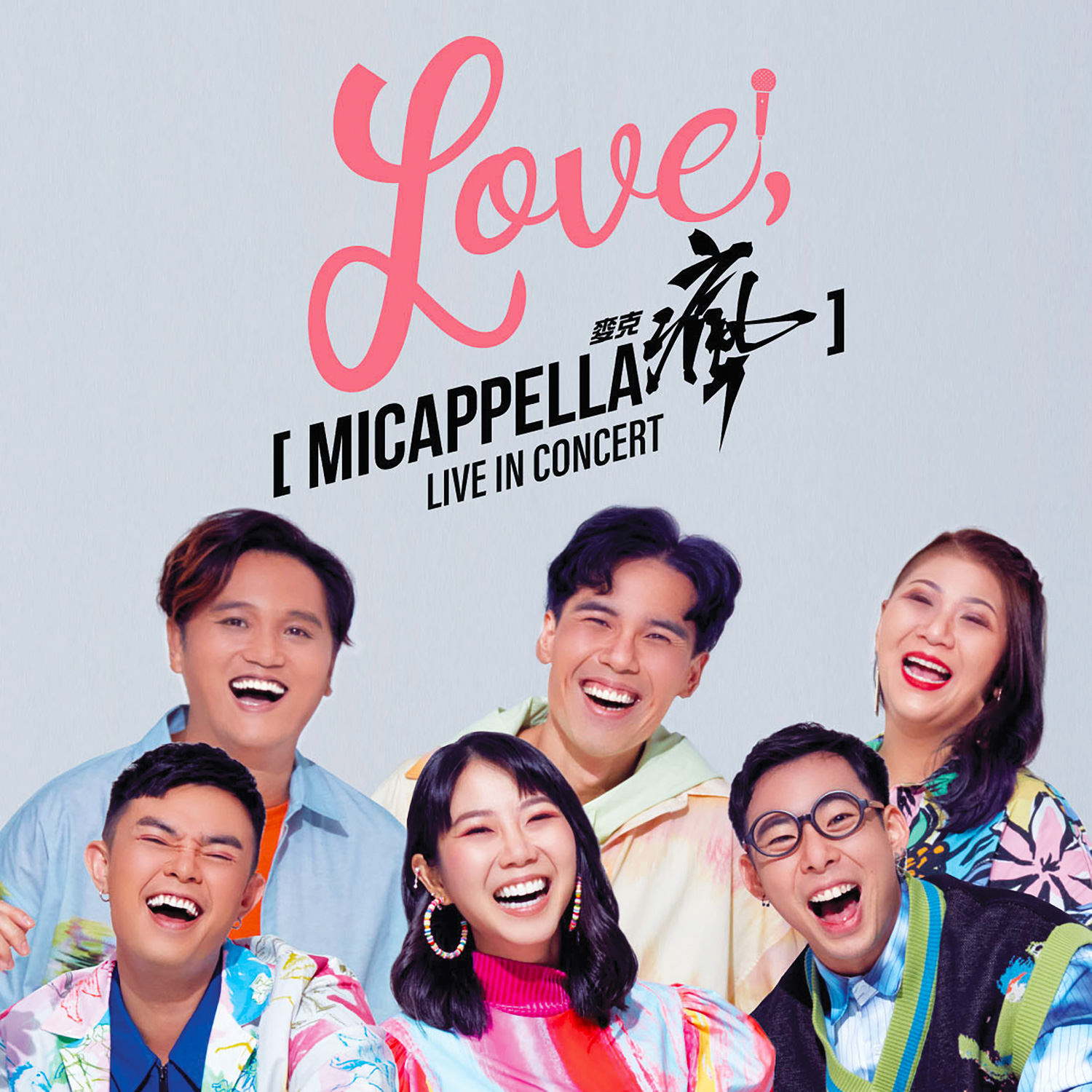 Photo by MICappella
1-2 October
Love, MiCapella
Marina Bay Sands, Sands Theatre
This talented local six-membered vocal band rose to fame after appearing on the Chinese edition of the American television singing competition, The Sing-Off. This is their biggest live concert to date, and pre-event Covid testing will be required. Besides popular covers – look forward to a BTS-Blackpink mash-up and original tunes, including the first single from their upcoming EP.