Hua Ting Restaurant has been a stalwart of Cantonese cuisine in Singapore since 1992, earning numerous accolades including a recent Michelin Plate. We were intrigued, to say the least, by the fusion of cheese, a quintessential element of Western gastronomy, with iconic Cantonese dishes.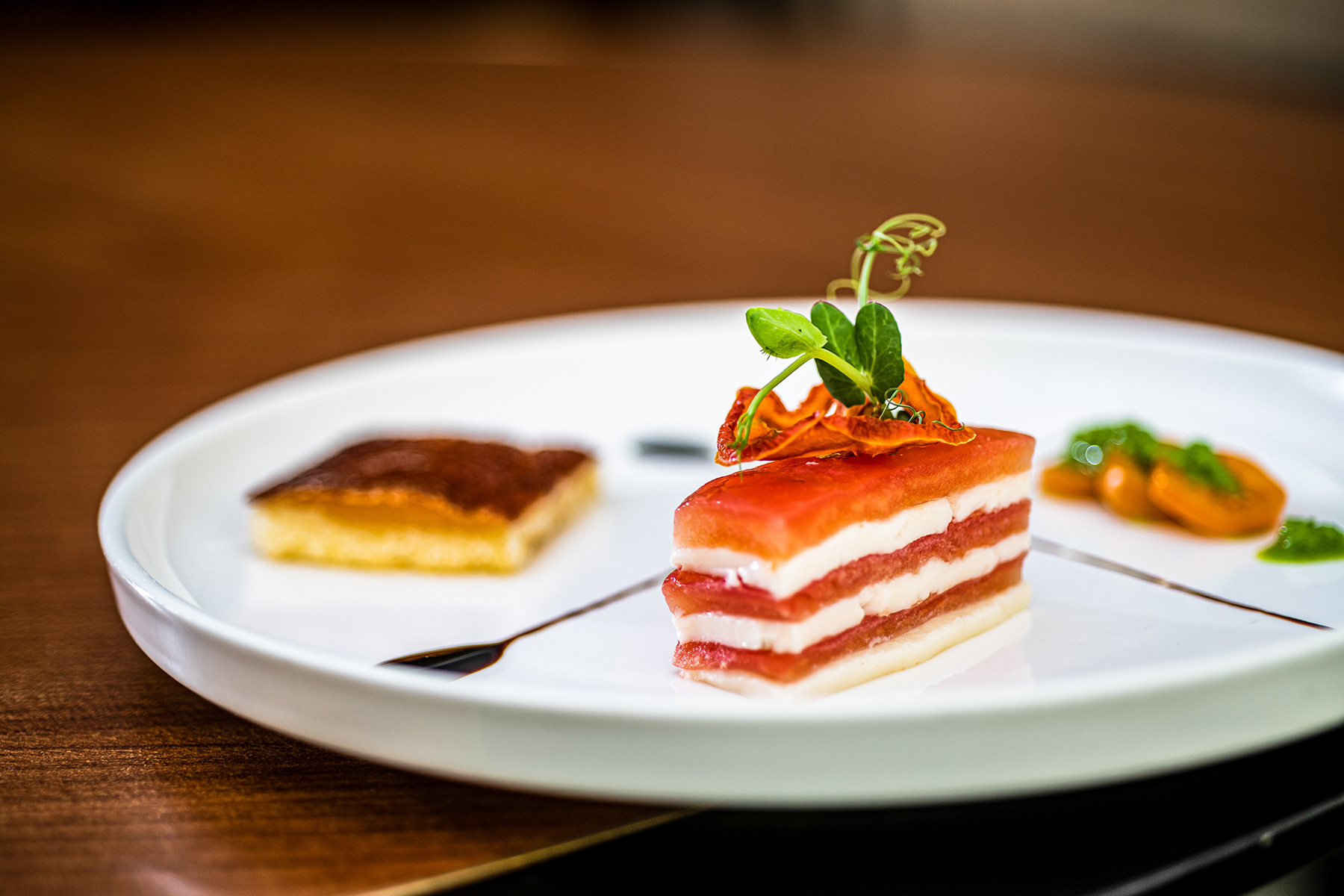 Our set menu started with the Tomato and Mozzarella Mille-Fuille, Duck Skin on Corn Crispy Bread Served with Cherry Blossom Vinegar and Scallion Pesto. It was a wonderful starter where the lightness of the scallion pesto (instead of heavier basil), and the cherry blossom vinegar reduction (substituting the richer balsamic) blended the Asian and Western elements seamlessly – a very clever dish.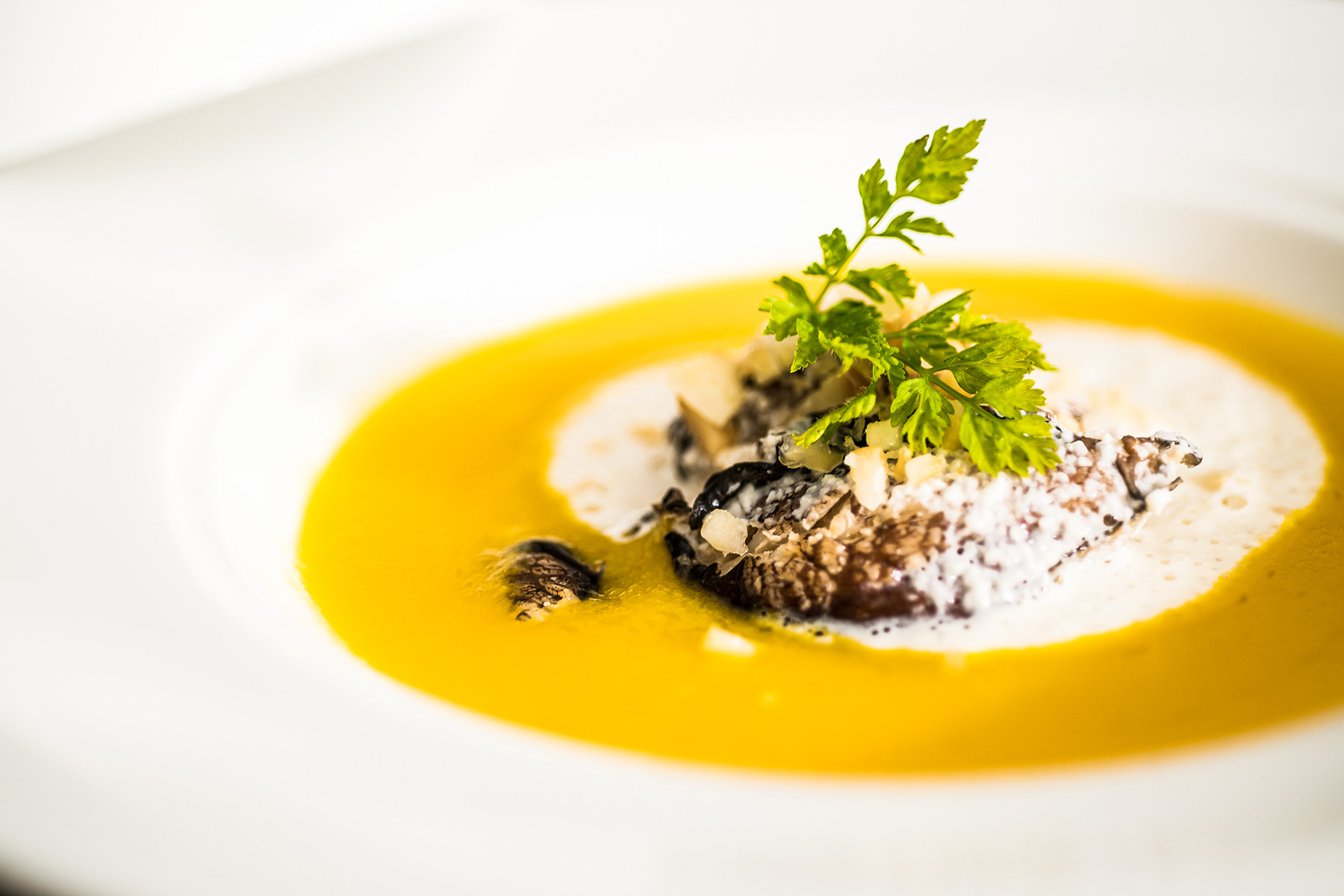 Next was the Golden Pumpkin Soup with Oaxaca Cheese Espuma and Macadamia Nuts. Oaxaca cheese is native to Mexico and in its original form resembles a mix of mozzarella and string cheese. Here, the chef shrewdly turned it into a creamy foam, topping it with crushed macadamia nuts. This slightly tangy and nutty foam complemented the sweetness of the pumpkin perfectly – it was the one of table's favourite dishes.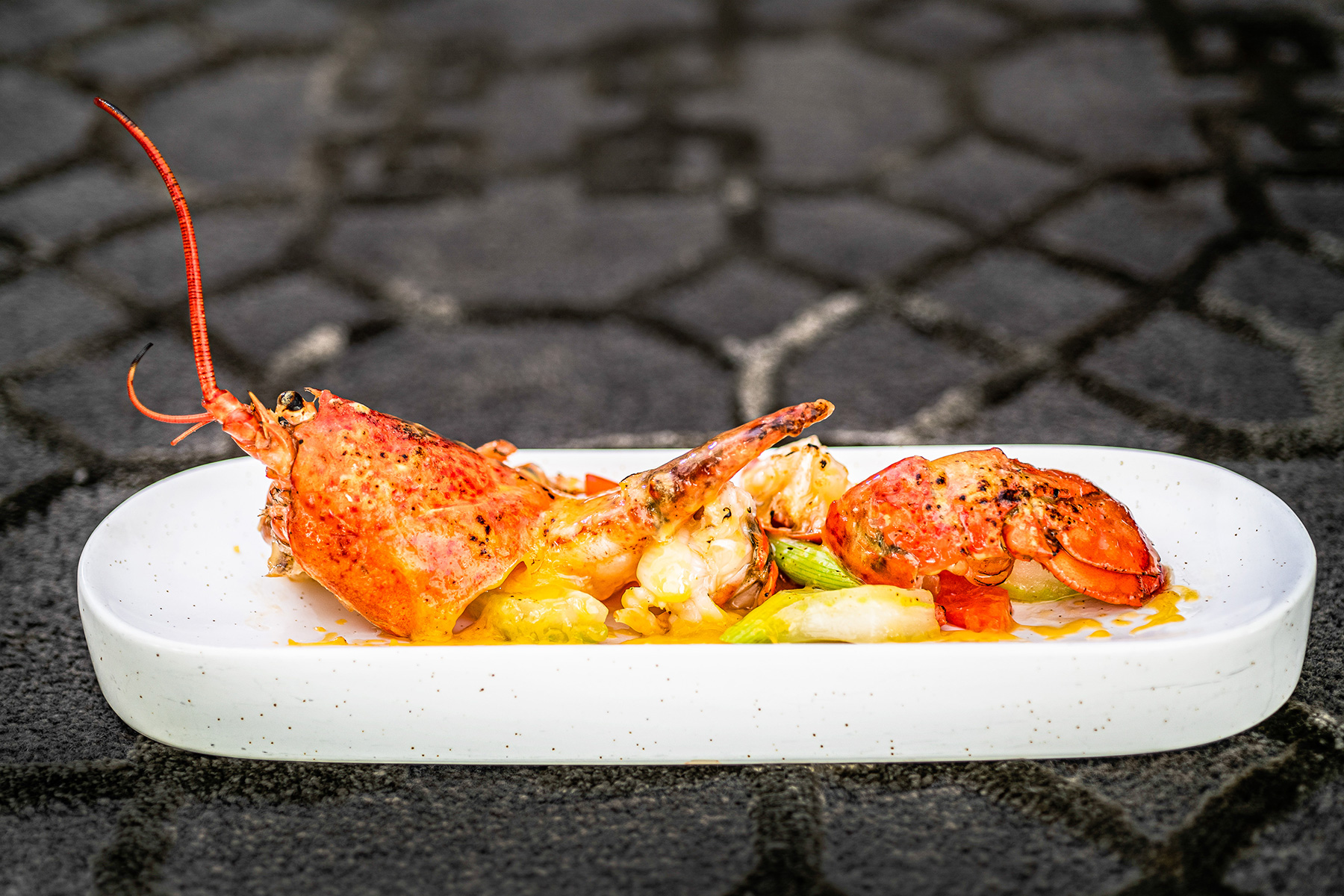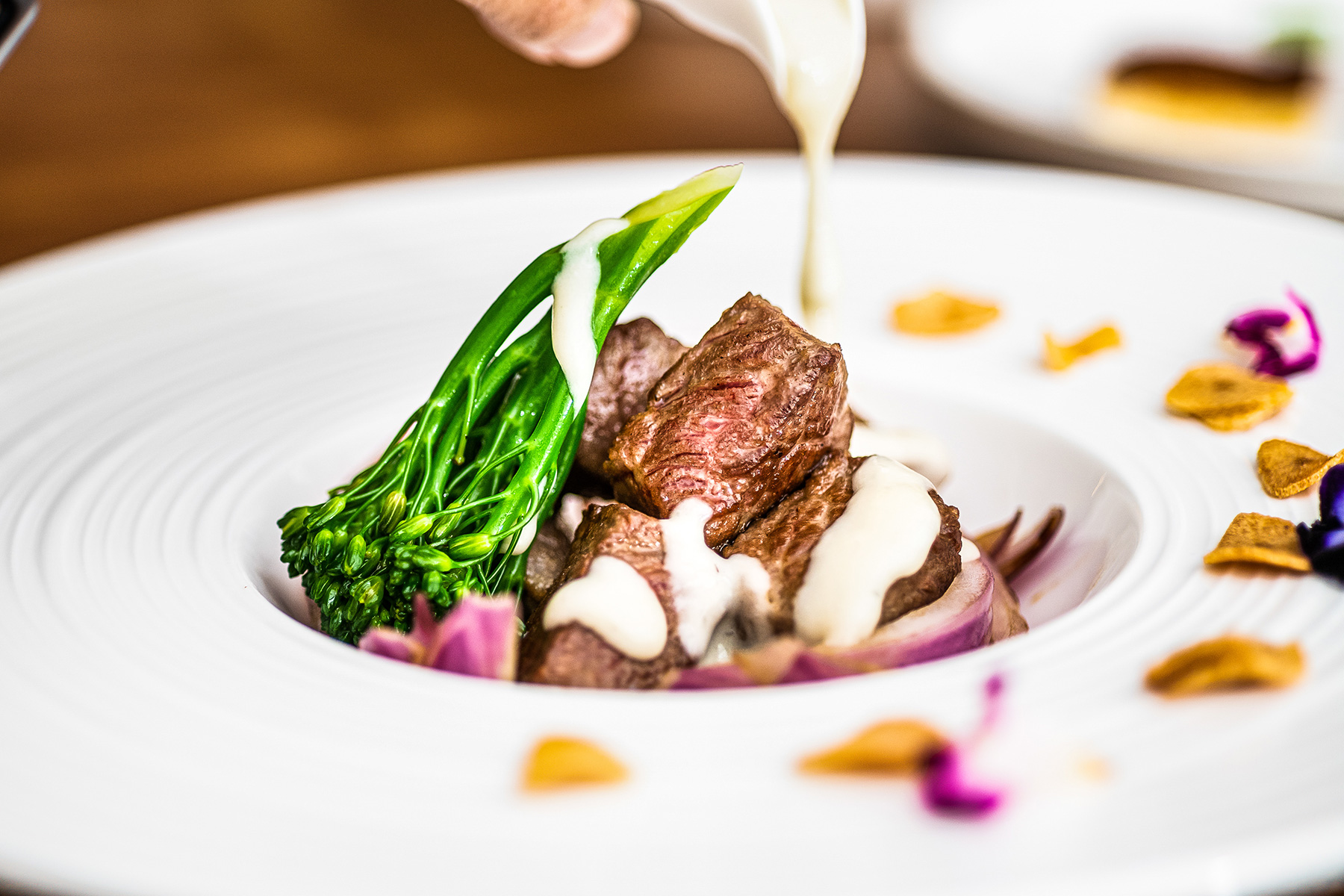 A Sautéed Fresh Boston Lobster with Celery, Garlic, Capsicum and Sharp Cheddar Cheese soon followed. The lobster, cooked in classic Cantonese style, was generously topped with finely shredded sharp cheddar cheese which was live flambeed to create a light gratin – a decadent dish served with a dash of flair.
Next, the Seared Boneless Beef Short Ribs with Gorgonzola Cheese, Purple Onion and Pink Himalayan Salt. Another true East-meet-West dish combining succulent beef and a tangy blue cheese sauce. Sauteed onions, fried garlic chips and grains of salt created the right balance – a big winner for everyone.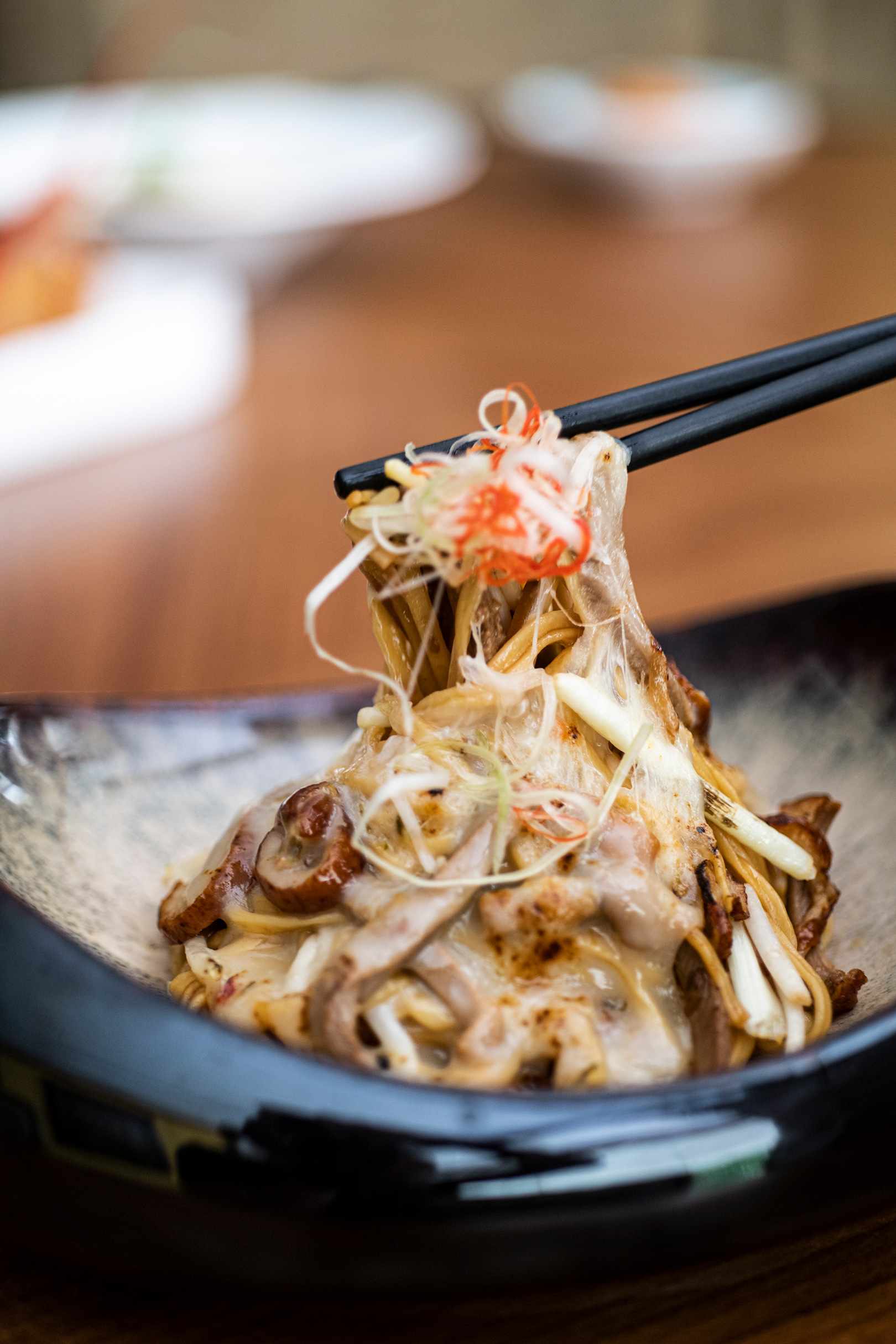 Our menu ended with a traditional starch dish: Cheesy Pepper Jack with E-fu Noodle and Shredded Duck, Yellow Chives, and Mushroom. The richness of the Pepper Jack added weight to an otherwise light final dish. The surprise came from the delicately charred tips of yellow scallions that added an extra layer of flavour – it was the ultimate comfort food dish earning big kudos from the table.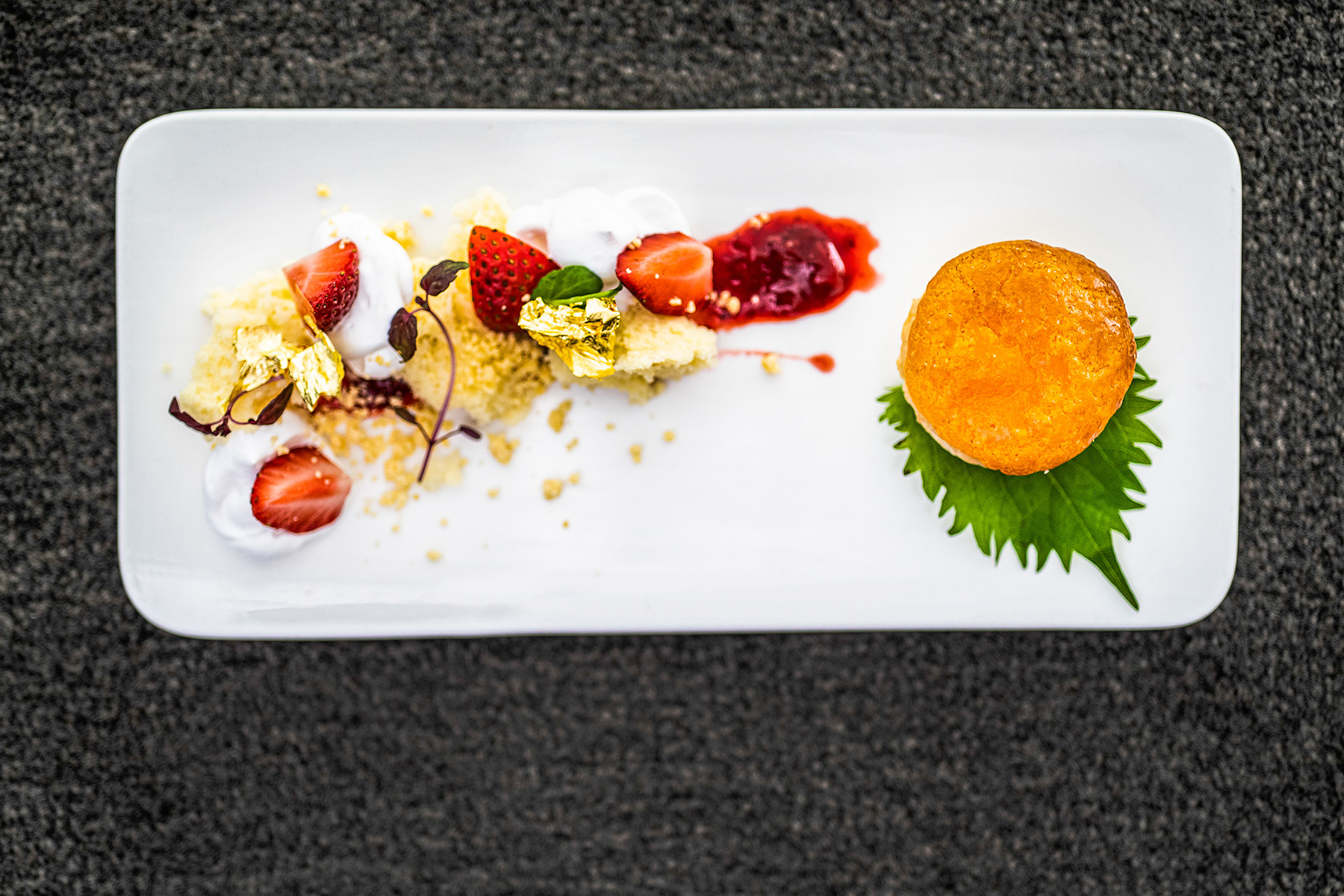 For dessert, the Freshly Baked Mango Cream Cheese Tart Served with Mascarpone, Wild Berries Compote was the perfect ending to a great menu. The tart, with a light and crispy top, was filled with small chunks of creamy mango. The wild berries compote and mascarpone cheese created additional layers of flavours and textures – a well-balanced and terrific dessert.
VERDICT: This is a daring menu; however, the cheese isn't overpowering and gives a unique twist to otherwise quintessential Cantonese dishes. If you're in the Orchard Road area and are looking for memorable dining, this experience is a great choice.
The set menu ($118 ++ / pax, minimum 2 people) is offered for lunch (11:30am to 2:30pm) and dinner (6:00pm to 10:00pm). This limited-time promotion menu runs until September 9, 2021.