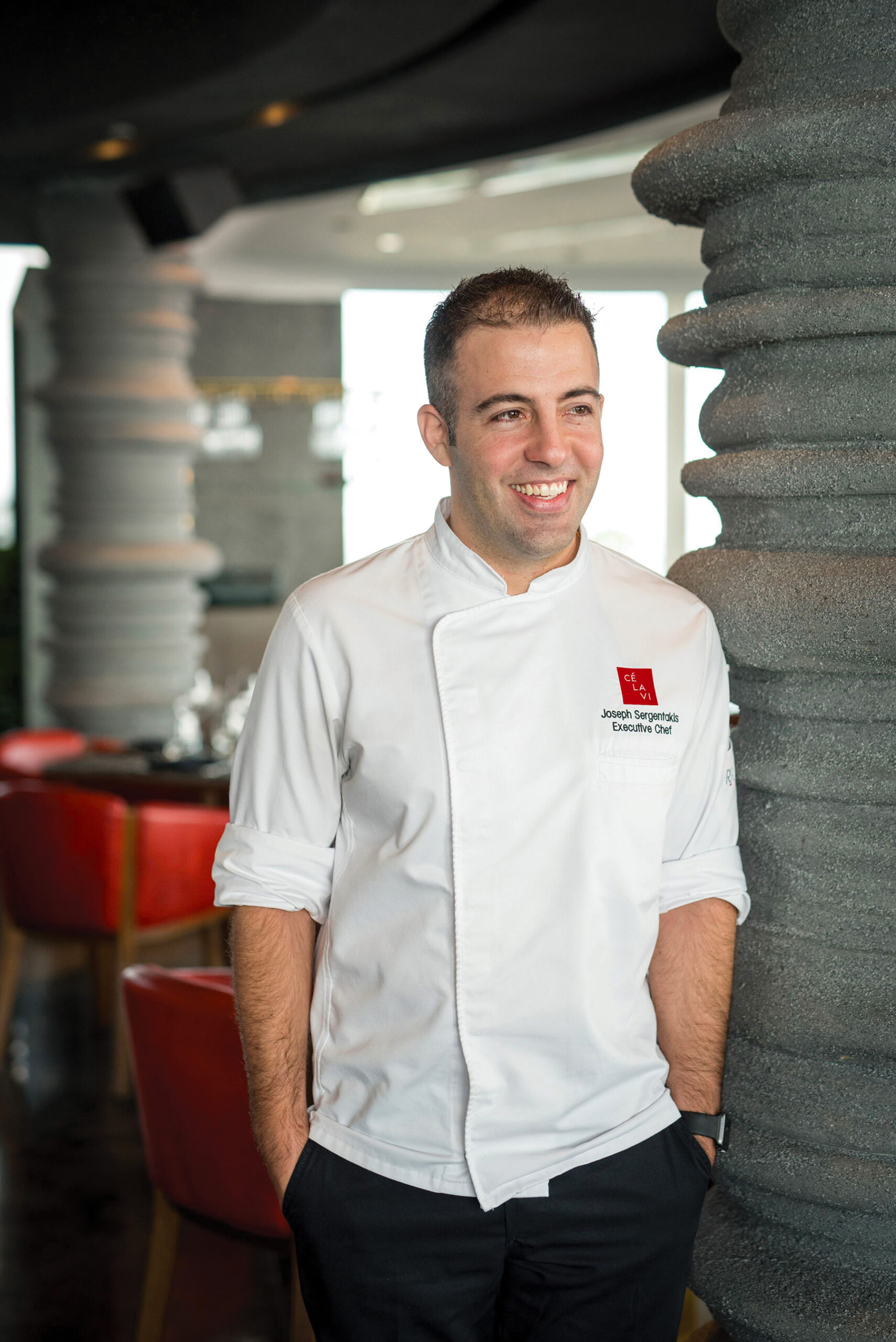 What does being a native New Yorker bring to your work as a chef?
New York is a city filled with some of the best chefs in the world and the competition is tremendous, so you need to be on top of your game. Many say, 'only the strong survive in NYC' and it's true. Starting my career in New York set the tone – I must strive to be the best I can possibly be if I'm to succeed as a chef. 
At what age did you start cooking?
I started cooking at the age of 15 in a small pizzeria. It was a very simple job but it sparked my passion for making great food for guests to enjoy. When I turned 18, I was really challenged as a chef in a small bistro called Joe & Maggies. This was a fantastic experience and took me to the next level. At that stage, I realised I wanted to make it my career. 
How did working in Europe sharpen your technique?
While working in Switzerland under Chef Philippe Rochat, I was exposed to the most magnificent ingredients of each season. Every week we would butcher whole game – this was amazing to me. Having lived and worked in New York, the opportunity to constantly work with the freshest ingredients really sparked a passion for cooking.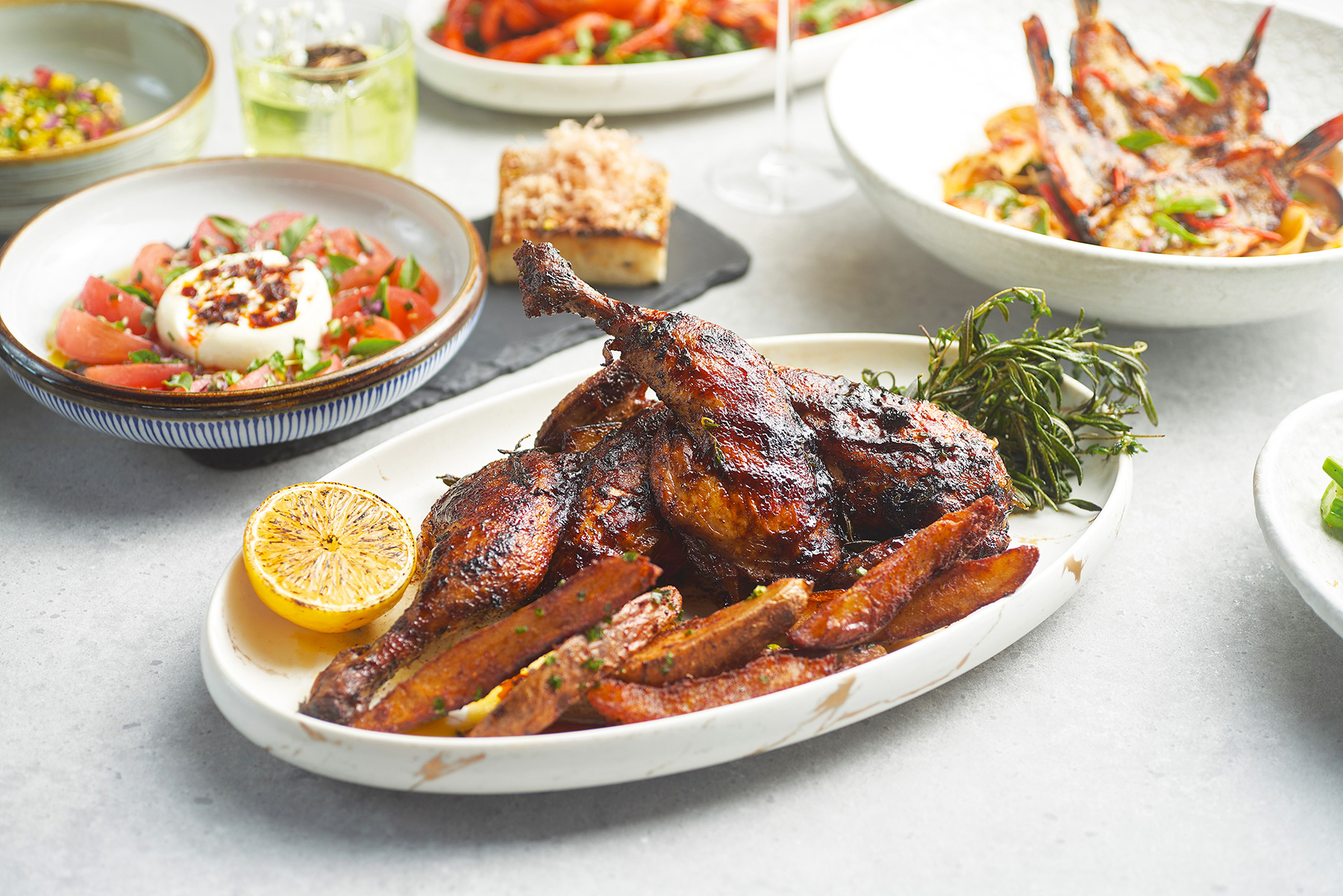 When did you first taste Asian flavours ?
I've always been curious about different tastes and flavours from around the world. Growing up, I tried new cuisines and I grew fond of Asian spices from a surprisingly young age. I wanted to learn more about the traditional techniques so I made my way over to Asia and learnt from the best. 
Where have you worked in Asia?
In Shanghai I opened CÉ LA VI, focusing on local flavours and applying them to our cuisine at the restaurant. While doing this, I also worked at a Vietnamese restaurant called An Ngon in order to broaden my knowledge of Vietnamese cuisine. In Tokyo, I opened CÉ LA VI, again focusing on local flavours. I supplemented this by spending time in a few restaurants to learn more about local Japanese cuisine, including Il Restaurante with Luca Fantin, Beige with Alain Ducasse, and Totoya Uoshin. I've also worked in Bali, at a restaurant called Batan Waru which specialises in Balinese cuisine. In Bangkok, I did a couple of stints at Nahm under David Thompson, and Bo.lan under Bo and Dylan James in order to learn the authentic techniques of Thai cooking. Finally, I worked in Taipei opening CÉ LA VI and Nha Trang in Vietnam with Chef Michael Bao at Evason Ana Mandara specialising in Vietnamese cuisine. 
Which was the most influential city for your cooking and career growth?
Hong Kong. I opened Café Gray Deluxe in The Upper House hotel with Chef Gray Kunz. We worked closely with local farms, applying fresh, local ingredients to our cuisine.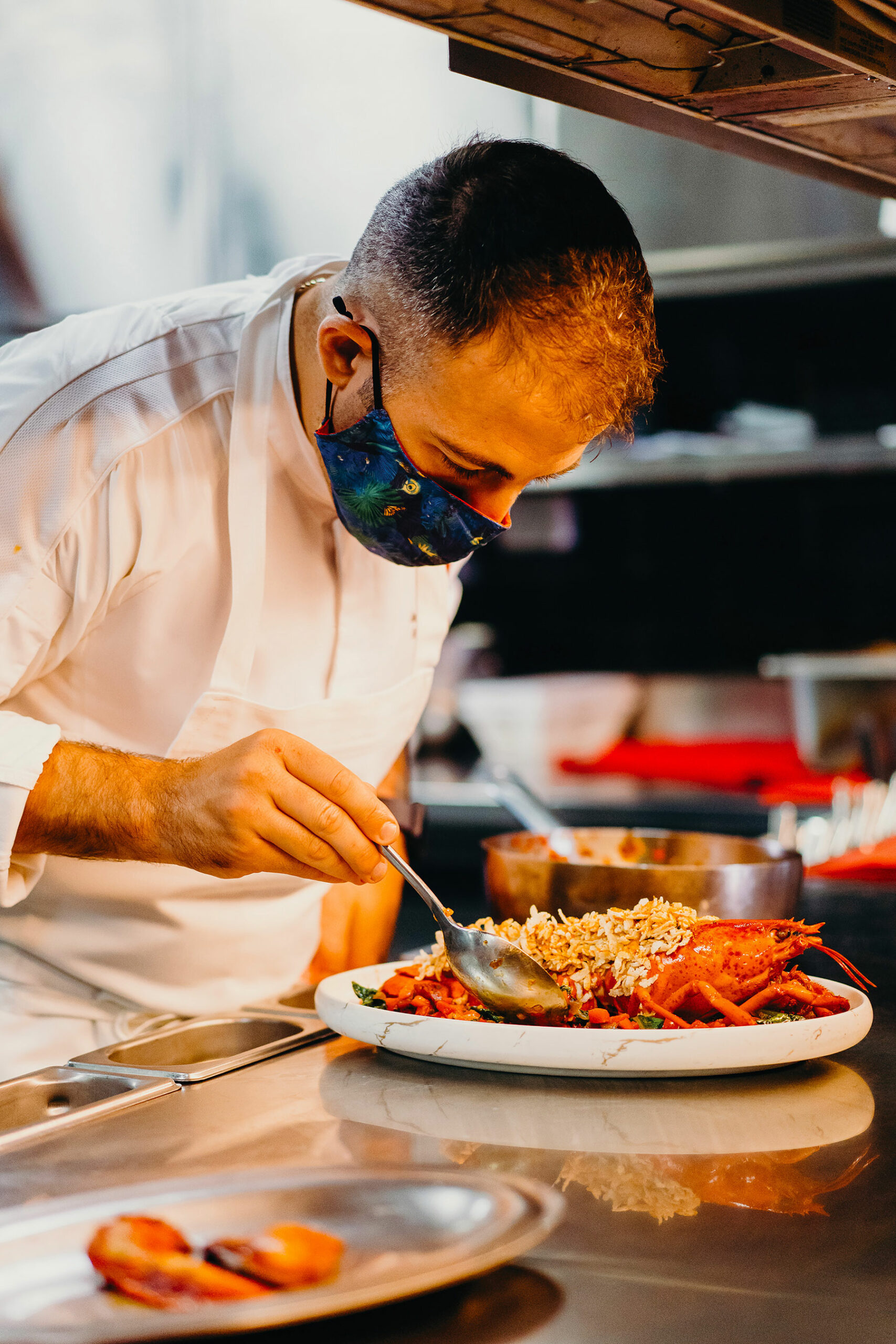 When did you come to Singapore and what drew you to the role at CÉ LA VI?
I moved here in 2017, when the opportunity came about to join CÉ LA VI. Following my visit to Singapore and MBS I immediately knew that it was a perfect fit for me. I fell in love with the views from our venue. Having submerged myself in Asian cuisine in Hong Kong from 2009, the opportunity to run a restaurant using modern techniques to showcase Asian flavours was impossible to turn down. 
Tell us about the Sky High Hawker concept and why you launched it at CÉ LA VI?
With the closure of the city due to the impact of the pandemic we wanted to launch an initiative that brought the community together. We invited local chefs and hawkers to cook together, demonstrating the amazingly diverse cuisine available in Singapore. We opened up our restaurant, enabling guests to taste their most loved local dishes while overlooking their city. 
What do you love about Singapore's hawker culture?
It's extremely diverse! I love the fact that it's not just one cuisine with similar taste profiles. You have dishes like laksa, roti prata, kaya toast, chicken rice, fish head curry, sate ayam. There are so many influences, it's a honeypot of cultures, flavours and cooking techniques, creating a really unique and special heritage. 
Who are Singapore's hawker treasures?
I love the chicken satay in Makansutra or the tahu gorang (deep fried tofu with peanut sauce) at Old Satay Club
How do you promote sustainable practises?
I work very closely with my purchasing team and purveyors to source not only the best ingredients but also make sure we use ocean friendly seafood. The use of fresh, quality ingredients is essential in cooking. It's very easy to source great ingredients in Singapore because we have an abundance of products at our fingertips. I do my best to avoid importing products but of course sometimes we have no choice.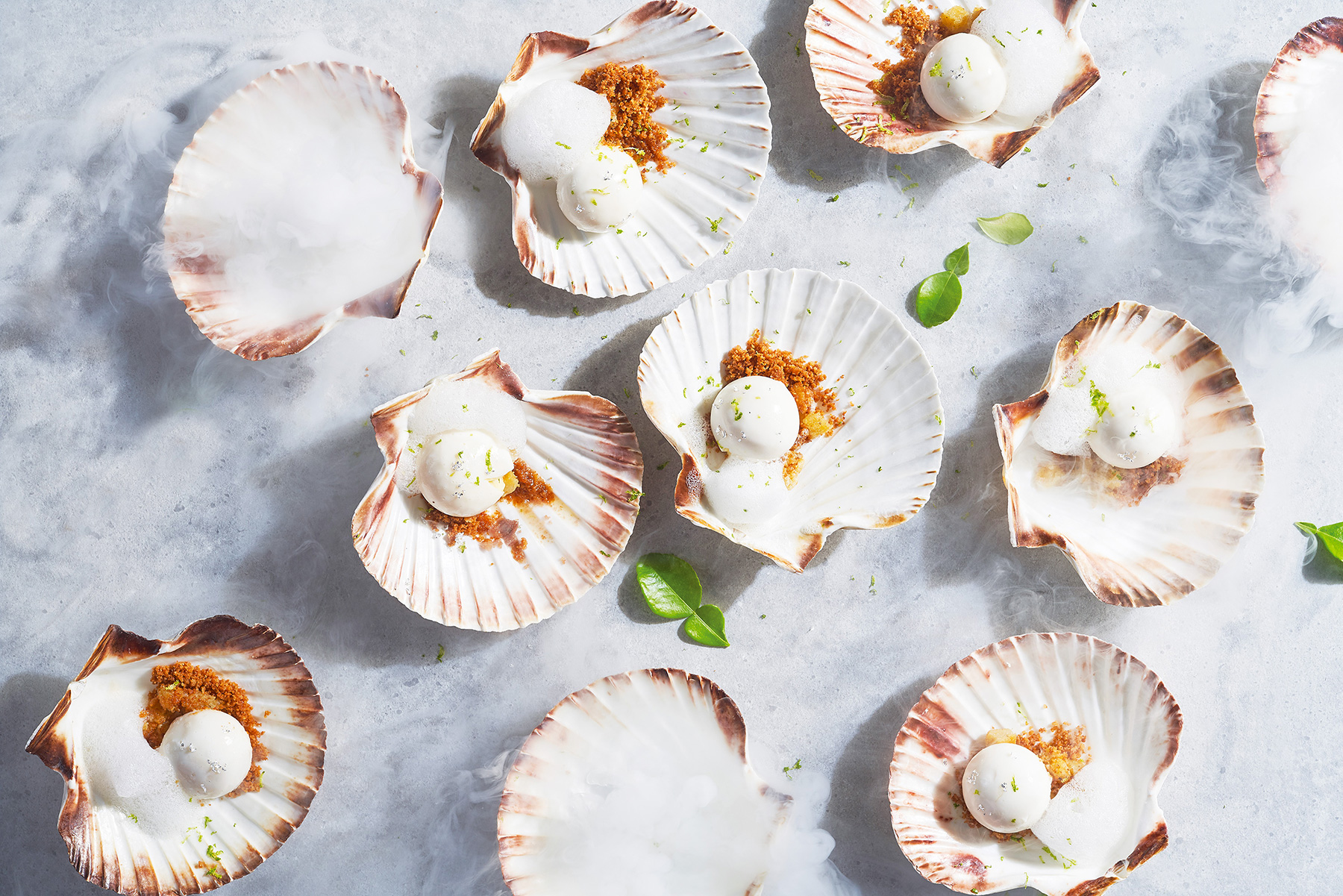 Tell us about the 2021 CÉ LA VI menu and how it embraces community?
Our new menu is simple, delicious, and made to share. It's all about bringing people together, having a fun dining experience in a convivial setting. 
What's always in your fridge at home?
Thai chilli, my wife is Indonesian and I have to keep her happy!
What's your favourite cocktail and dinner party dish?
My favourite cocktail is the Old Fashioned. I love preparing large roasts for dinner parties, they're always a crowd pleaser and my kids love them. 
Anything else you'd like us to know?
As an "Ang Moh" I have the highest tolerance for chilli in all of Singapore!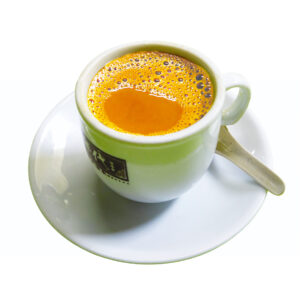 Joey's 3 favourite hawker dishes 
Breakfast: Kaya toast with poached egg with Kopi C Kosong
(coffee with evaporated milk,no sugar)
Lunch: Soy sauce chickenwith rice and ice soursop
Dinner: Grilled skate wing with calamansi and a Tiger beer