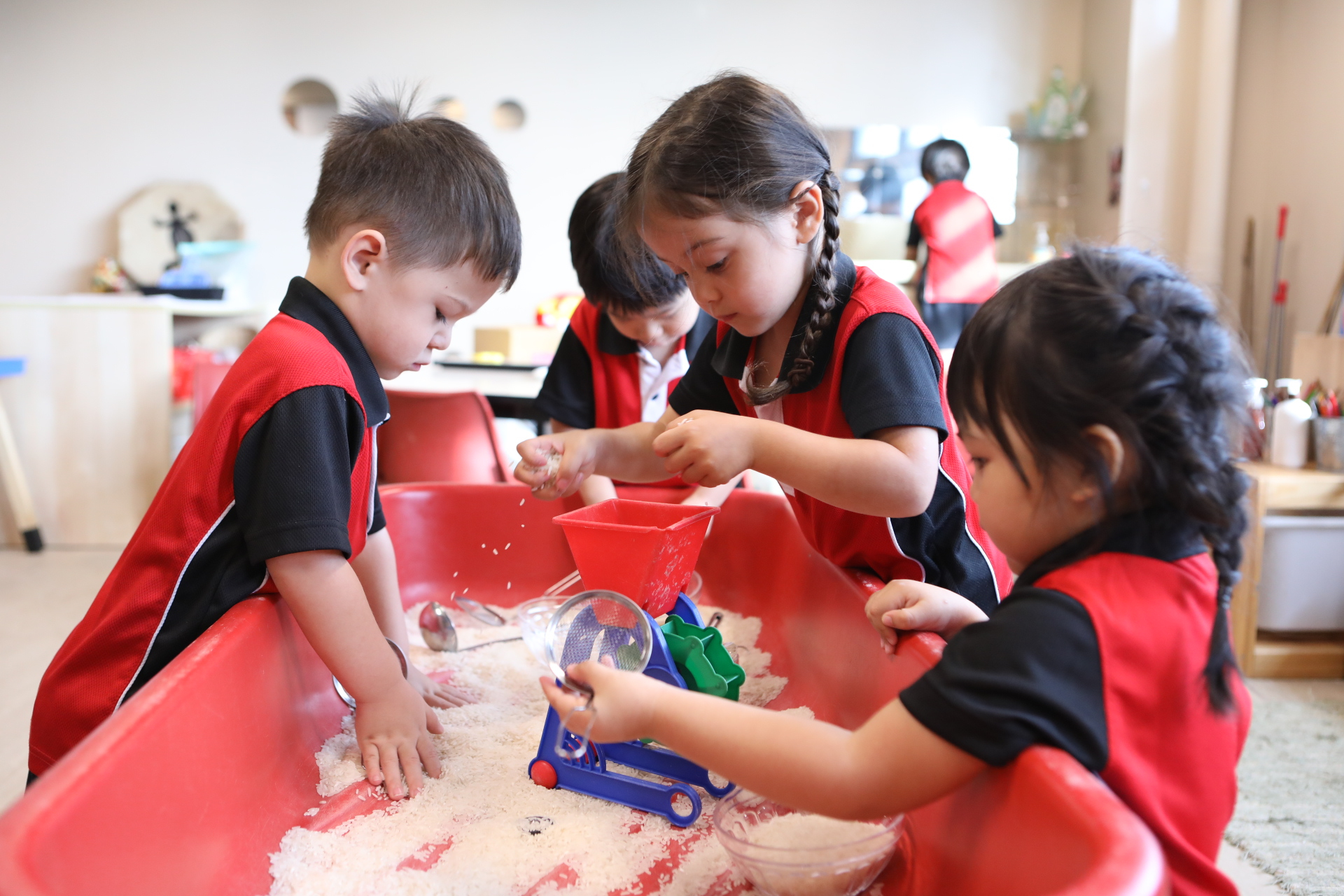 Purposeful play and inquiry-based learning engages a child's curiosity, encourages critical thinking and equips them with the necessary skills to succeed in an ever-changing world. Tonia Whyte Potter-Mal, primary vice-principal and PYP coordinator at Canadian International School, explains the benefits of this approach and what it looks like in CIS kindergarten classrooms
Why do children learn best through purposeful play?
Purposeful play is important because it offers children the opportunity to experiment and learn at their own pace, with a range of choices based on their individual needs and interests. In the early years programme, these play experiences involve exploration, self-discovery and inquiry into natural and human-made environments.
How does purposeful play support a child's development?
Children learn to make sense of the world by engaging their senses, asking questions, interacting with others and connecting with their environment. Flexible and extended play encourages children to develop increased stamina and focus which allows them to concentrate for longer periods of time. Purposeful play also supports higher levels of sustained motivation and confidence as children develop their fine motor skills and gross motor skills. These two sets of skills support academic skills, social skills and self-care.
What are the key goals of CIS' kindergarten programme?
We want to grow each child's potential, and develop their curiosity and excitement in learning. For them to succeed beyond their school life in an ever-changing world, they'll need the necessary physical, emotional and intellectual skills. Our kindergarten programme is based on the IB PYP framework and combines a range of subjects such as STEAM (science, technology, environment studies, arts, math), outdoor learning experiences and a world-class literacy, math and languages programme. We offer daily language acquisition classes as well as our pioneering Chinese-English and French-English bilingual programmes. No matter a child's strengths and interest, we focus on the individual and support them in reaching their full potential.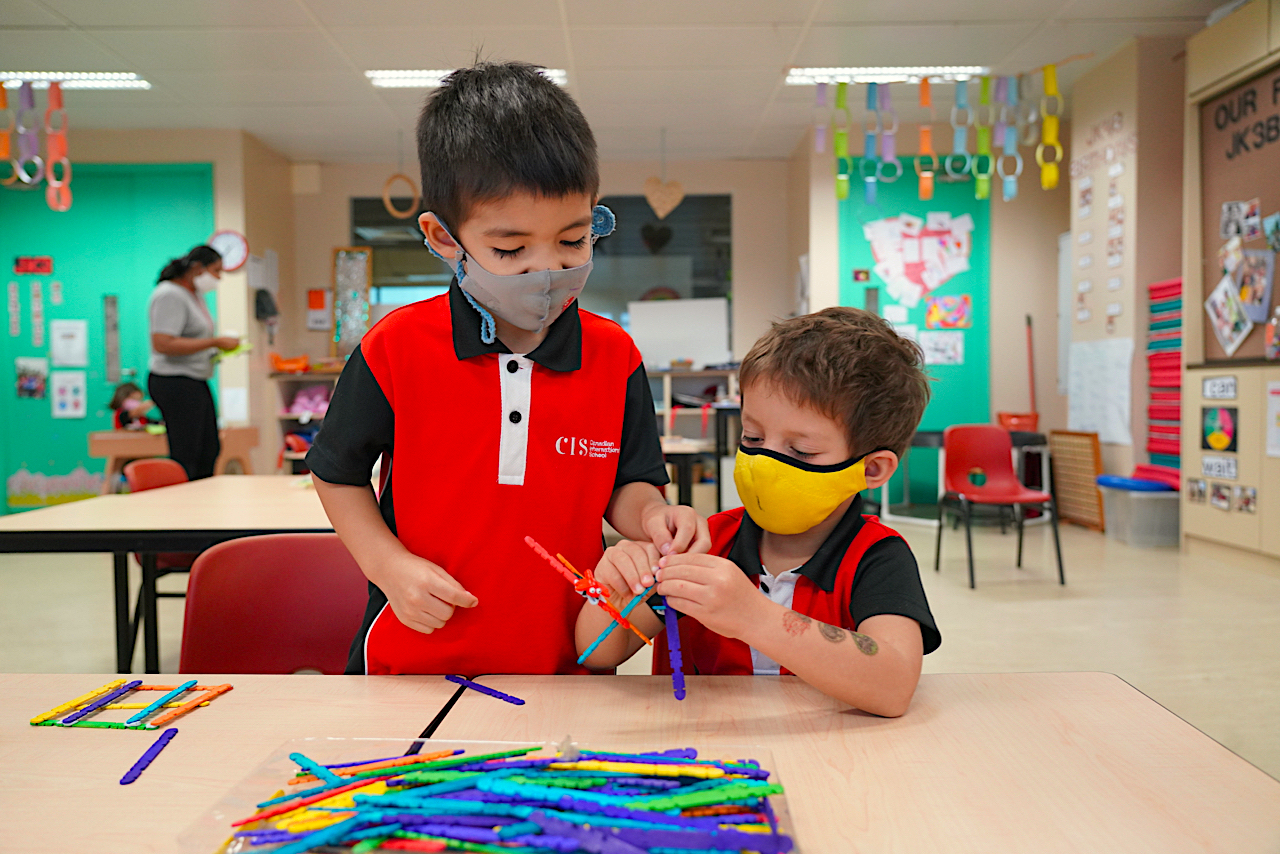 What does this type of learning look like in your classrooms?
Our kindergarten students put on their "detective hats" in an outdoor 'community market' activity. With teacher guidance and through trial and error, students excitedly set up the community market with different textured materials such as seeds, sticks, rocks, shells, leaves, blades of grass and other materials. They have flexible opportunities to observe, touch, smell, borrow and exchange items at the market by counting, sorting and grouping different materials. The teacher facilitates an extension to subject based learning by encouraging students to use different social skills (taking turns, discussion, negotiation, listening, role play) as they investigate the texture, shape, size, weight and other features of these items. The teacher then asks the students to make connections of these observations to their lives outside of school. It's a great example of how the remarkable benefits of play-based learning establishes an excellent foundation for personal awareness, social development and academic growth.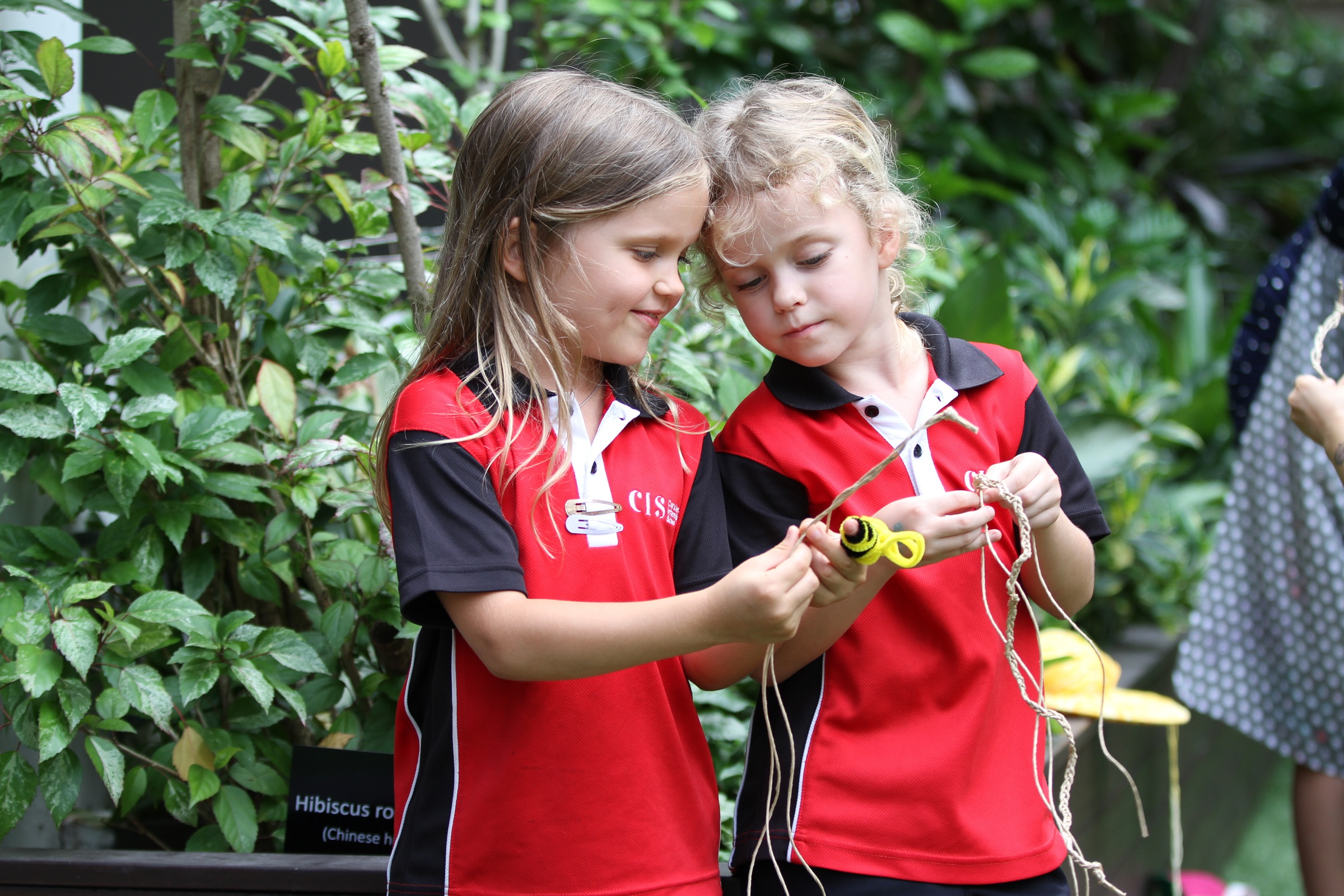 Join the CIS Kindergarten Open House
Find out more about the benefits of purposeful play at the Canadian International School (CIS) Kindergarten Open House. Held on 1 and 7 October at Tanjong Katong and Lakeside from 9-10am, parents will enjoy a morning where they'll learn about CIS's inquiry-based approach as they meet principals and engage in teacher-led educational activities with their child.
Visit this website to sign up for the CIS Kindergarten Open House.