When we were able to freely travel, I would discover ceramics of all kinds in every corner of the globe – from the blue and white Delftware I found in Holland, the Azulejo in Portugal, to the colourful Majolica ceramics spilling out of the stores in Positano, Italy.  Equally, I was drawn to fine bone china mugs from Harrods in London or Beatrix Potter collectibles, which line the shelves of Duty Free shops throughout the UK. There's nothing prettier than eggs served in dainty Polish egg cups, tea in fine china cups, or rich coffee in large mugs. There's nothing better than a long alfresco lunch, with food served on a complete set of Mediterranean tableware.
Confined to the shops of Singapore, where do we find similar items to serve as a reminder of exotic places we may have explored this past summer and those familiar spots we miss visiting?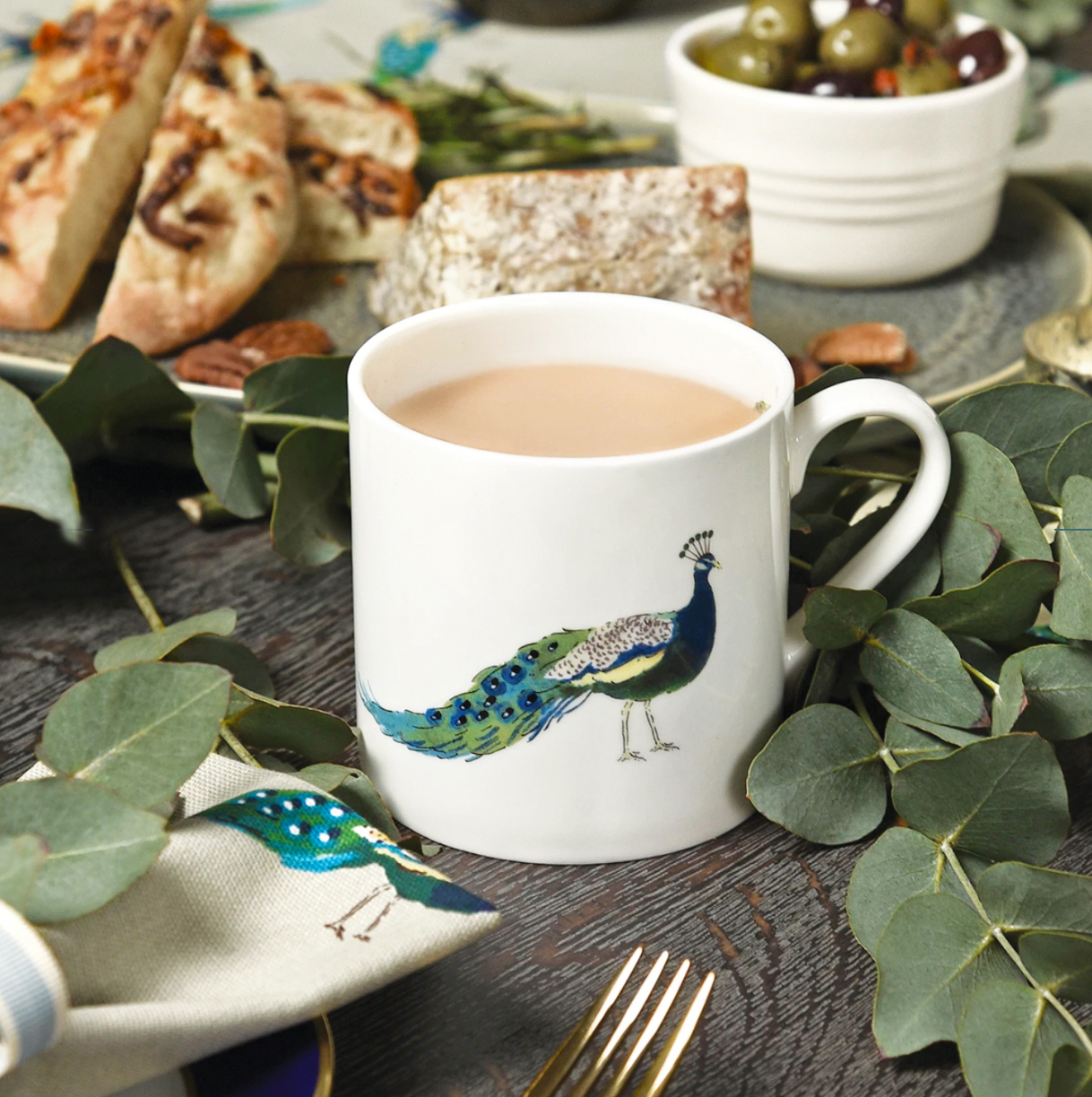 Sophie Auport (www.sophieallport.com) mugs in her bird series available at Culina.
Sophie Auport (sophieallport.com) has a stunning collection of fine bone china mugs made in the UK – a perfect gift for every family member. They're available online or at Culina Dempsey (culina.com.sg).  They go quickly so snap them up when you see them in store.  For animal or garden lovers, Sophie's whole collection is heavenly. There's also a sports series!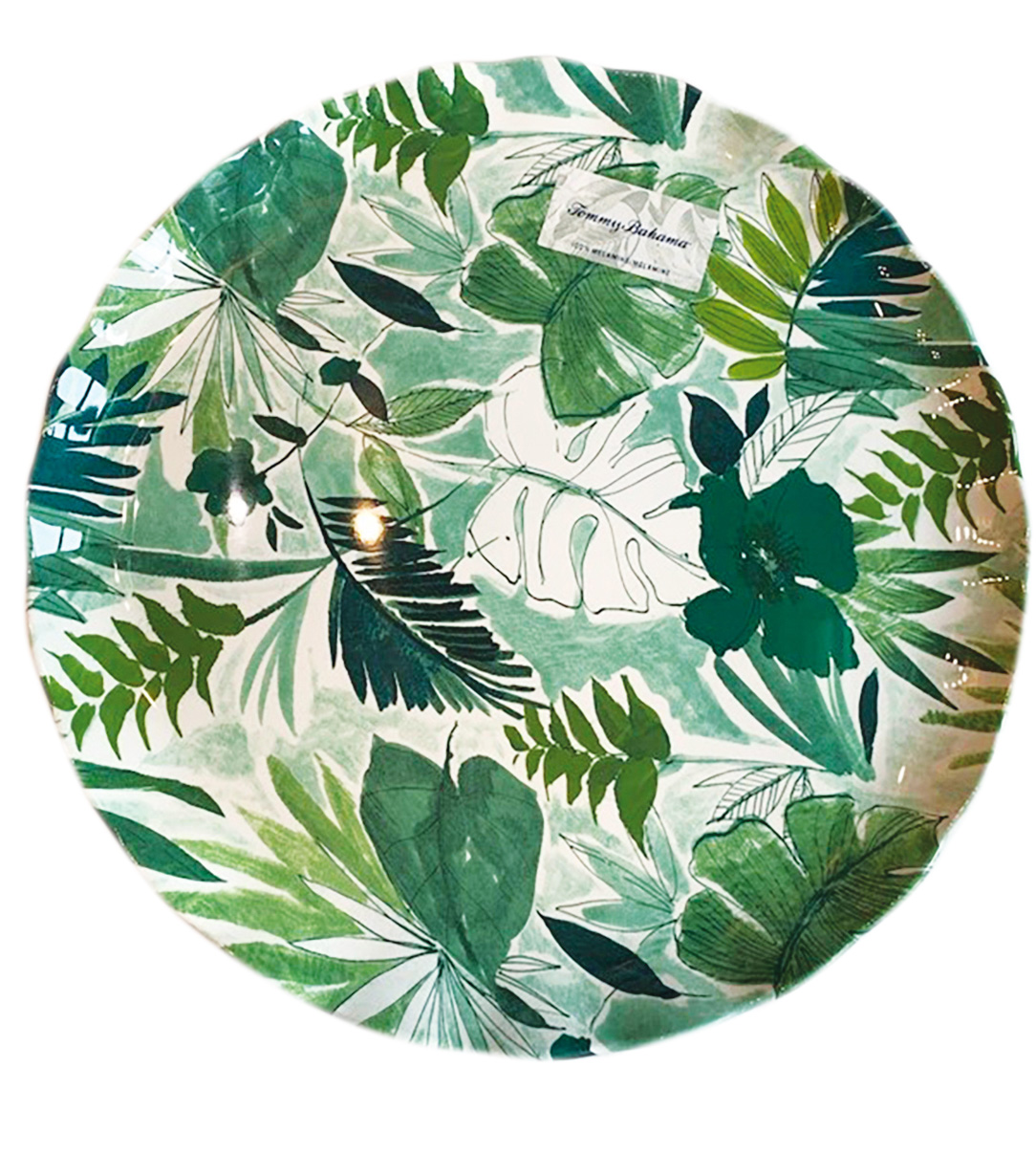 Melamine plate from Iggy's Crafts
Recently I stumbled across Iggy's Crafts pop up at Cluny Court (facebook.com/iggyscrafts.sg) and discovered a colourful collection of melamine plates and tableware that are the exact replicas of those found in Spain and Morocco. They come in all shapes and sizes and are perfect to use poolside, but the oversized platters are the winners. If the Med vibe isn't what you are looking for, there is a tropical range with green leafy platters and coastal colours. For more melamine copies of the ceramic originals from Positano, Italy, go to Smallable online (smallable.com/en). Lighter than hauling a set home from Europe and delivery is free with larger orders! 
After a mid-afternoon siesta in Spain, tapas and sangria are usually on the agenda before transitioning to the evening meal a few hours later. Invest in a dozen or so small tapas plates, buy some good olives, octopus and manchego cheese and you have what it takes to get you through to dinner at 11pm. 
Daiso (daisosingapore.com.sg) often has a very good selection of small plates in black and white that look like handmade pottery with rough edges.  
At $2 a piece they are a steal and wash very well in the dishwasher. For a more sophisticated look, Bowerbird (bowerbird.com.sg) has dainty little tapas plates with brass edges in leafy patterns and various colours.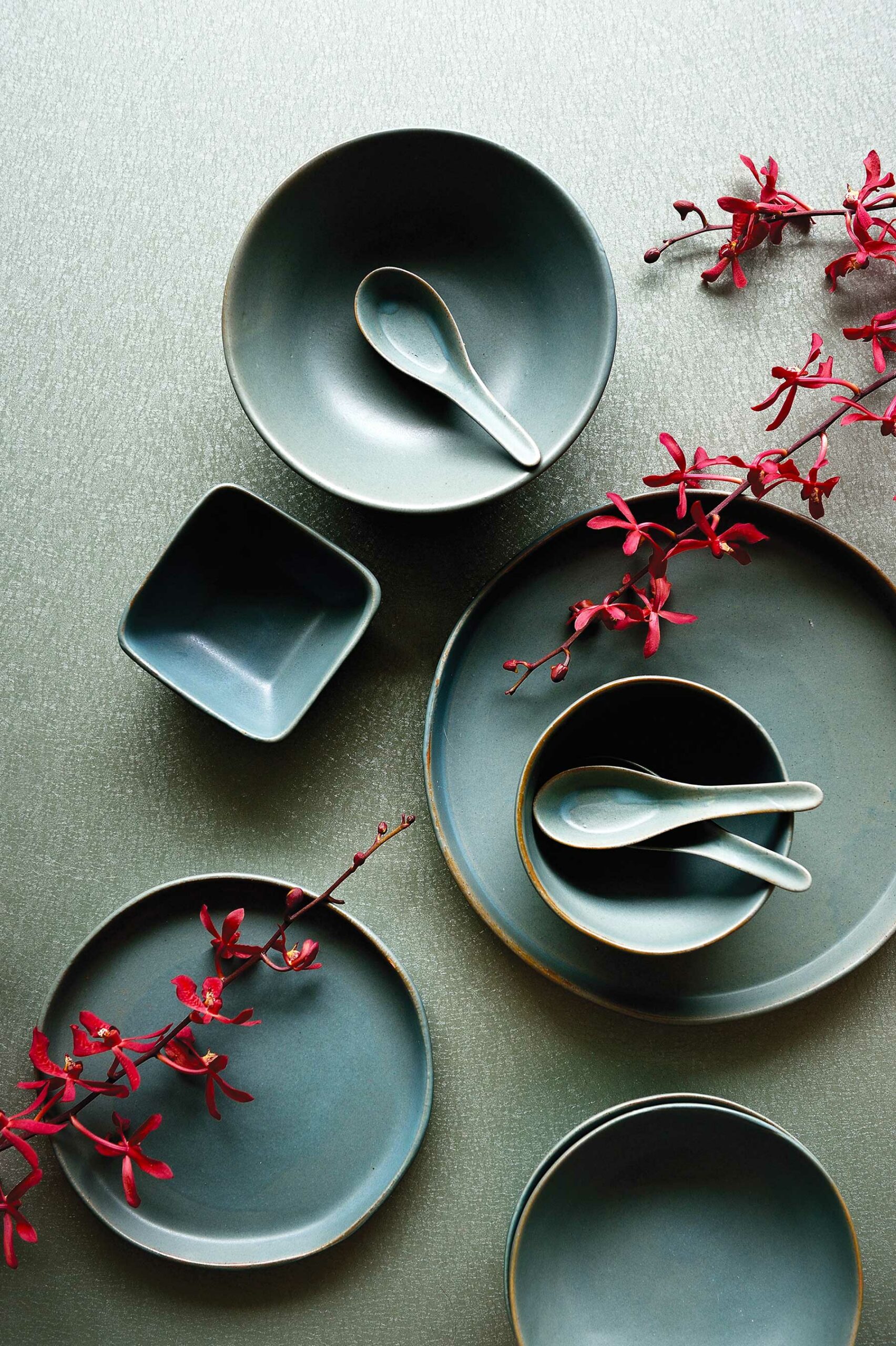 Karst dinnerwear set, KRA Sanctuary
Closer to home, you can purchase incredible stoneware inspired by the limestone karsts of Southern Thailand at KRA Sanctuary (krasanctuary.com). The Karst or Andaman collections are an indulgent expense you won't regret. Set the table with a collection of 4, 6 or 8.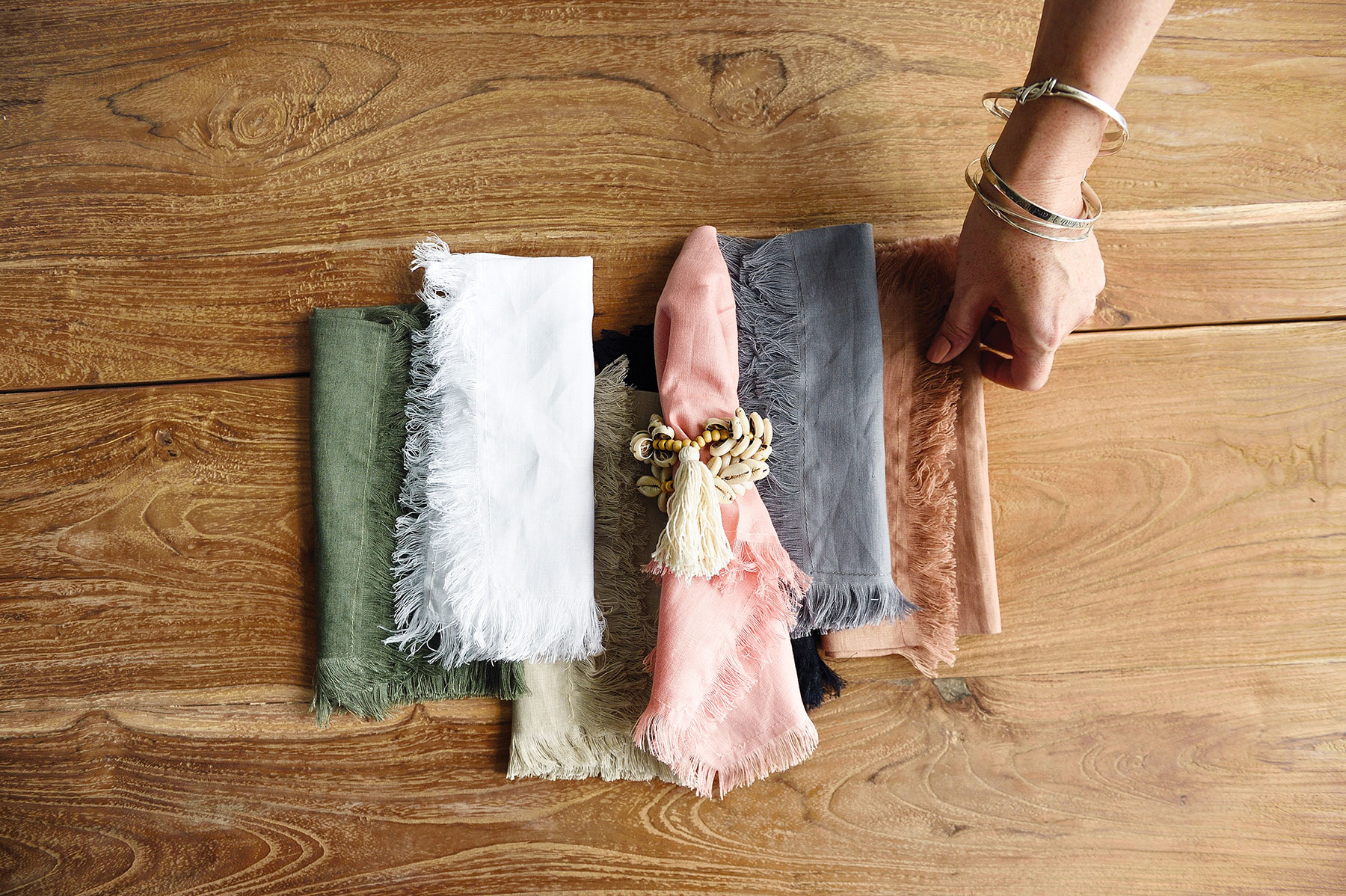 Napkins from Island Living
Style tips:
Pondering your table setting? Make a mood board and play around with colour, kitchen items, flowers and leaves.

 

Currently organic shapes in ceramics, and wooden or brass utensils are on-trend.

 

Use colours that represent nature in cool sage green and florals. Go either light or very bright but don't mix the two!

Kitchen tiles set the scene, with stoneware dinner plates and napkins with raw edges from Island Living (

islandliving.sg

) inspired by eucalyptus leaves, another reminder of home.