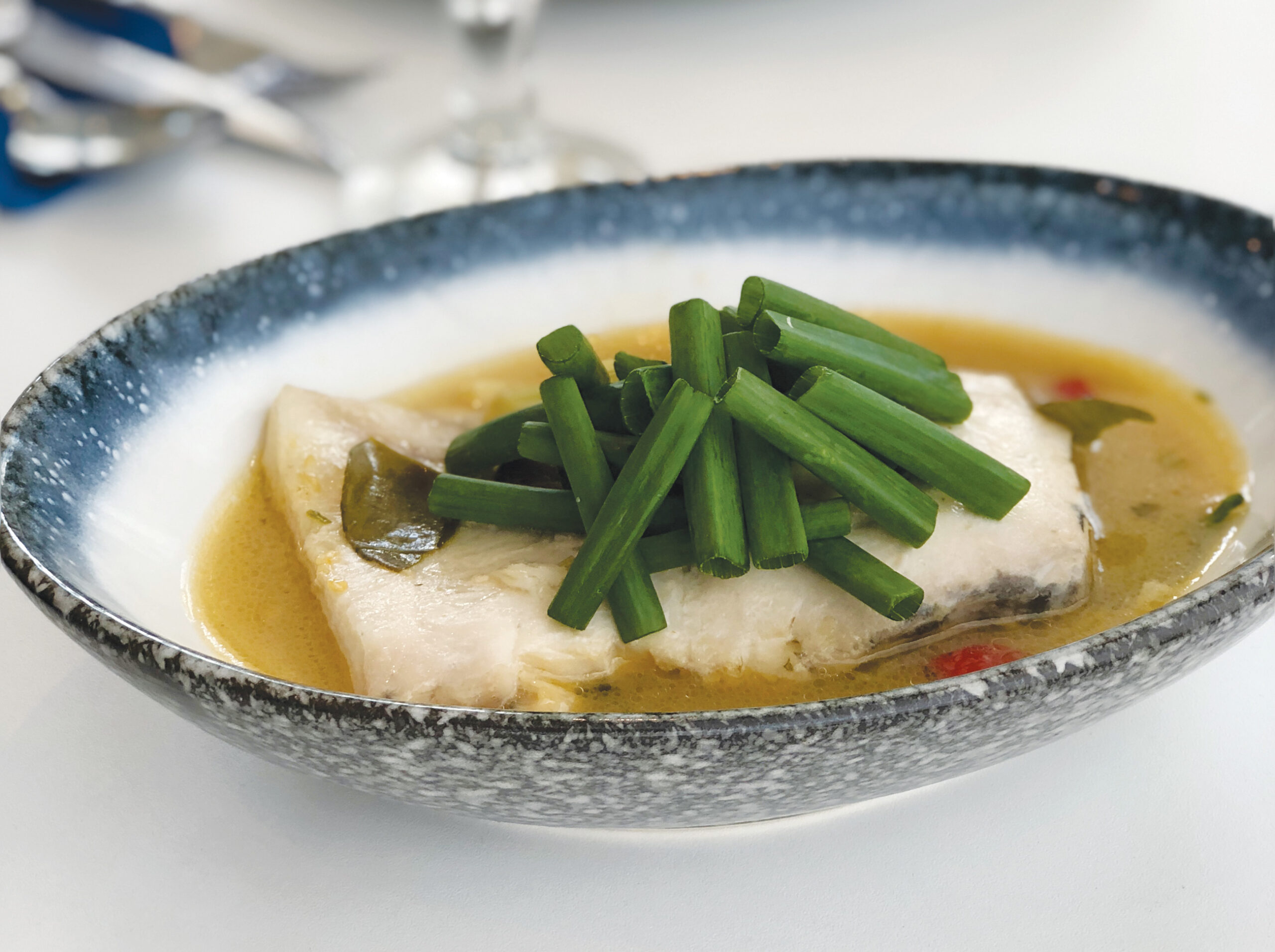 Chef Payal Thakurani shares this healthy, everyday seafood dish, with balanced Thai flavours.
Ingredients
600g fresh Sea-bass fillets (or any other local white fish of your choice – thread fin, snapper)
3 stalks lemon grass, lower half bashed with a pestle
6 cloves garlic, roughly chopped
2-3 Thai red chili padi, chopped
1 tablespoon chopped ginger
3 spring onion bulbs and greens, chopped separately
2 tablespoons coconut oil
1 cup chicken stock
2-3 tablespoons fish sauce
1/2 Thai lime or lemon, freshly squeezed
1 teaspoon white sugar
6-8 lime leaves, roughly torn
Method
Heat coconut oil in a wok on medium flame. Add ginger, garlic, chilies, spring onion bulbs and lemon grass, stir-fry until garlic turns slightly brown.
Next, add chicken stock, turmeric and lime leaves, bring to a boil. Add fish, cover and cook on low heat for about 10 minutes until fish is done.
Taste sauce add sugar and 2-3 tablespoons fish sauce depending on saltiness of chicken stock. Take if off heat and finally add lemon followed by spring onion greens. Serve hot with steamed jasmine rice and your choice of steamed vegetables.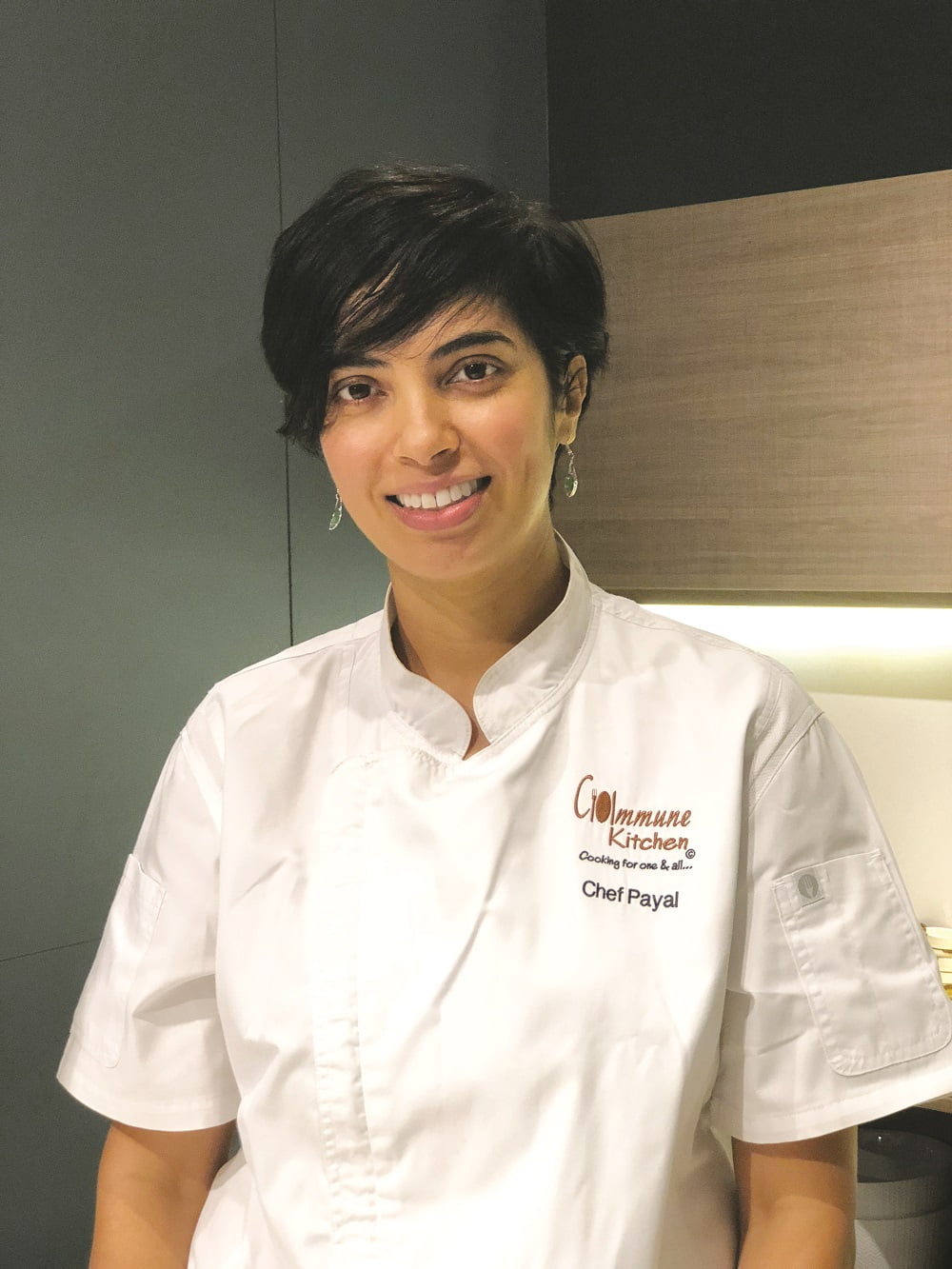 Long term expat Payal Thakurani is an author, consulting chef, cooking instructor and founder of Commune Kitchen. She hosts cookery classes to promote healthy South-East Asian cooking at her studio in Downtown Gallery and also specialises in catering.
"I love wet markets in Singapore, mainly because of the wide array of locally available fresh seafood, along with herbs and spices from all over South-East Asia. My Thai steamed fish recipe below is easy, super-healthy and so addictive that it's become a weekly staple in our home. I have used fresh Sea-bass but any white fish works beautifully in this dish – thread fin, snapper, cod, and sole are all easily available in local markets as well as supermarkets here. Enjoy the recipe!"