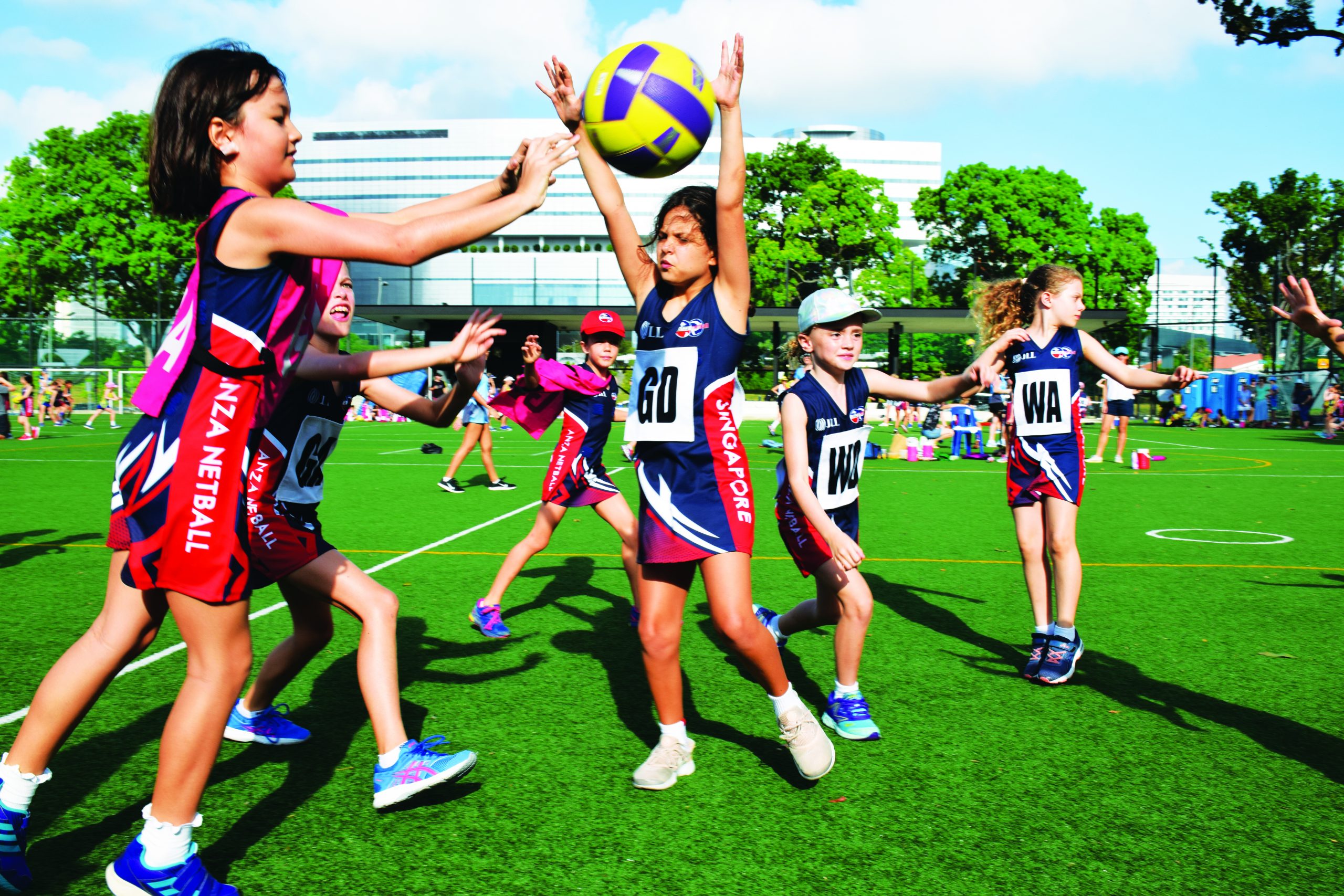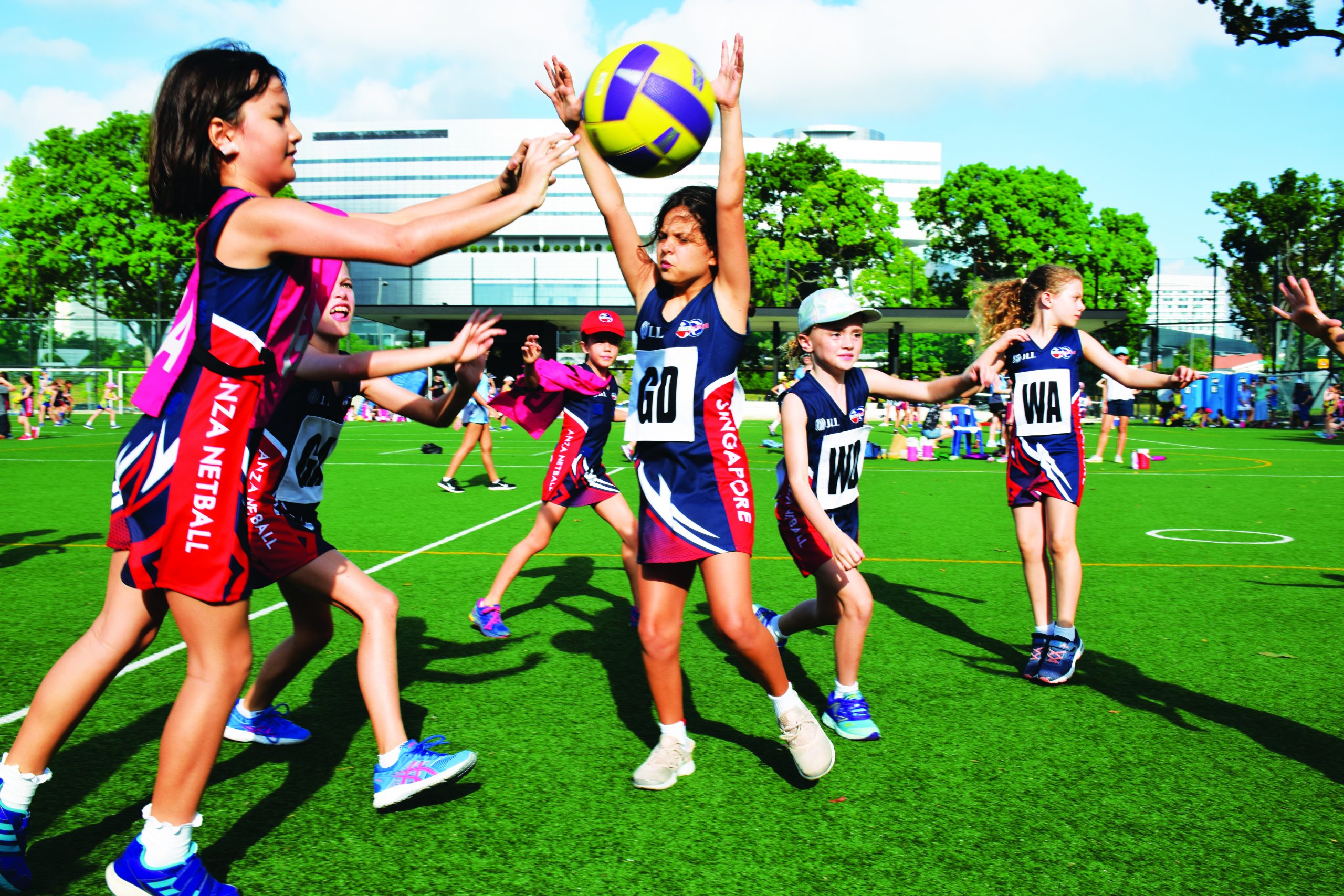 WHAT DOES ANZA NETBALL OFFER?
ANZA Netball is a not-for-profit organisation with years of experience in delivering quality netball programmes to girls aged 6-16 years. Our inclusive programme focuses on fun, friendship and fitness. We believe in providing opportunities for children of all abilities to play netball in a safe, positive, and encouraging environment. One of the highlights for the ANZA Netball players is building friendships with girls from a range of diverse backgrounds and different schools here in Singapore.
WHEN & WHERE WE PLAY
The season traditionally runs until mid to late March. It takes place indoors and outdoors on Saturday mornings in Tanglin Trust School. Off season training is available for those who wish to continue playing outside the traditional season, as well as midweek training for older age group league teams, school holiday camps, and the opportunity to participate in a range of tournaments and leagues throughout the year.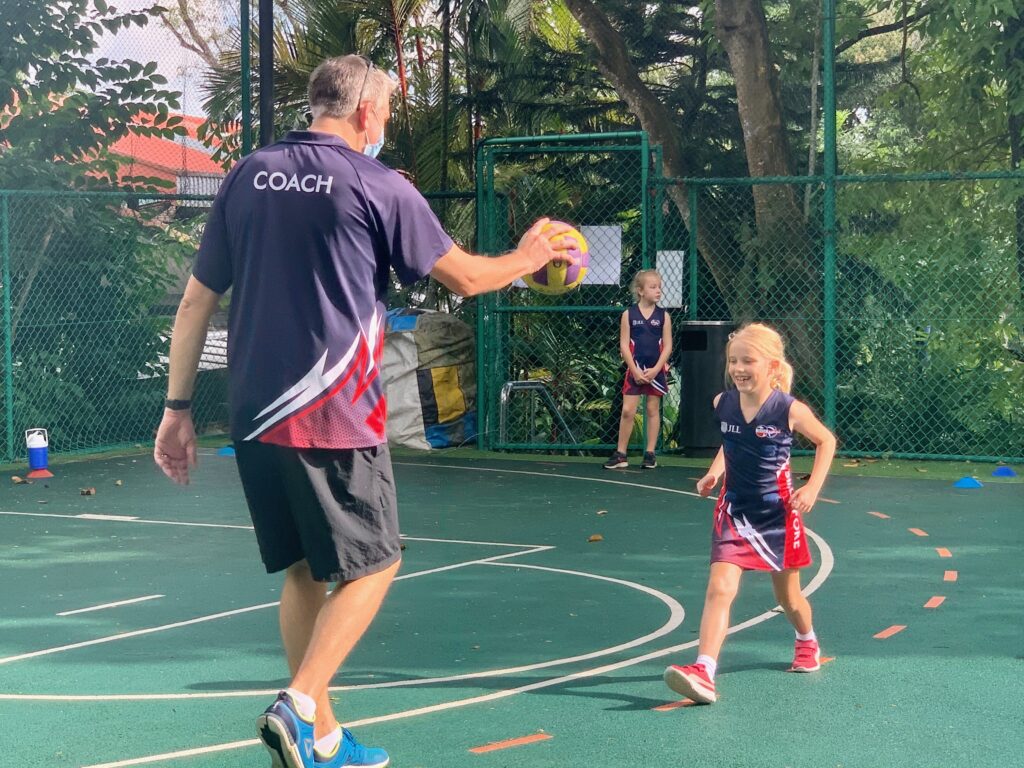 VOLUNTEERS
ANZA Netball is run by dedicated volunteers who offer their time and skills in a variety of roles, including coaching and assistant coaching, age group, uniform, IT or equipment coordinators, as well as Committee Members. Our volunteer coaches are all encouraged and supported to attend Coaching Netball Foundation Courses, run by Singapore Netball. The ANZA Netball Committee provides strategic direction. This dedicated and multi-talented group of women are led by ANZA Netball Coordinator, Karen Velthius, an ex-Olympic diver with a background in sports management. In the off season they are busy initiating new ideas, such as online training sessions, school holiday camps and clinics.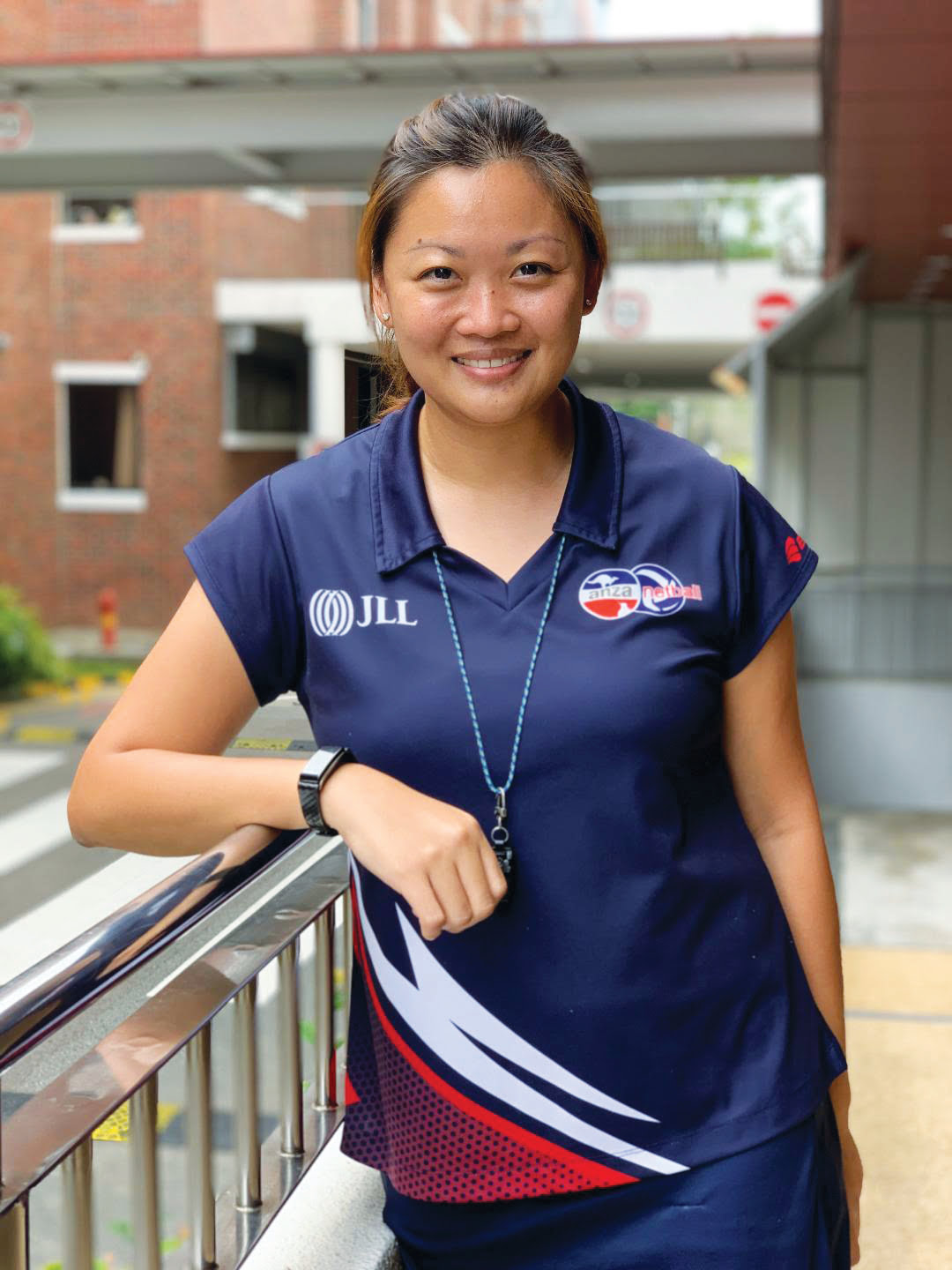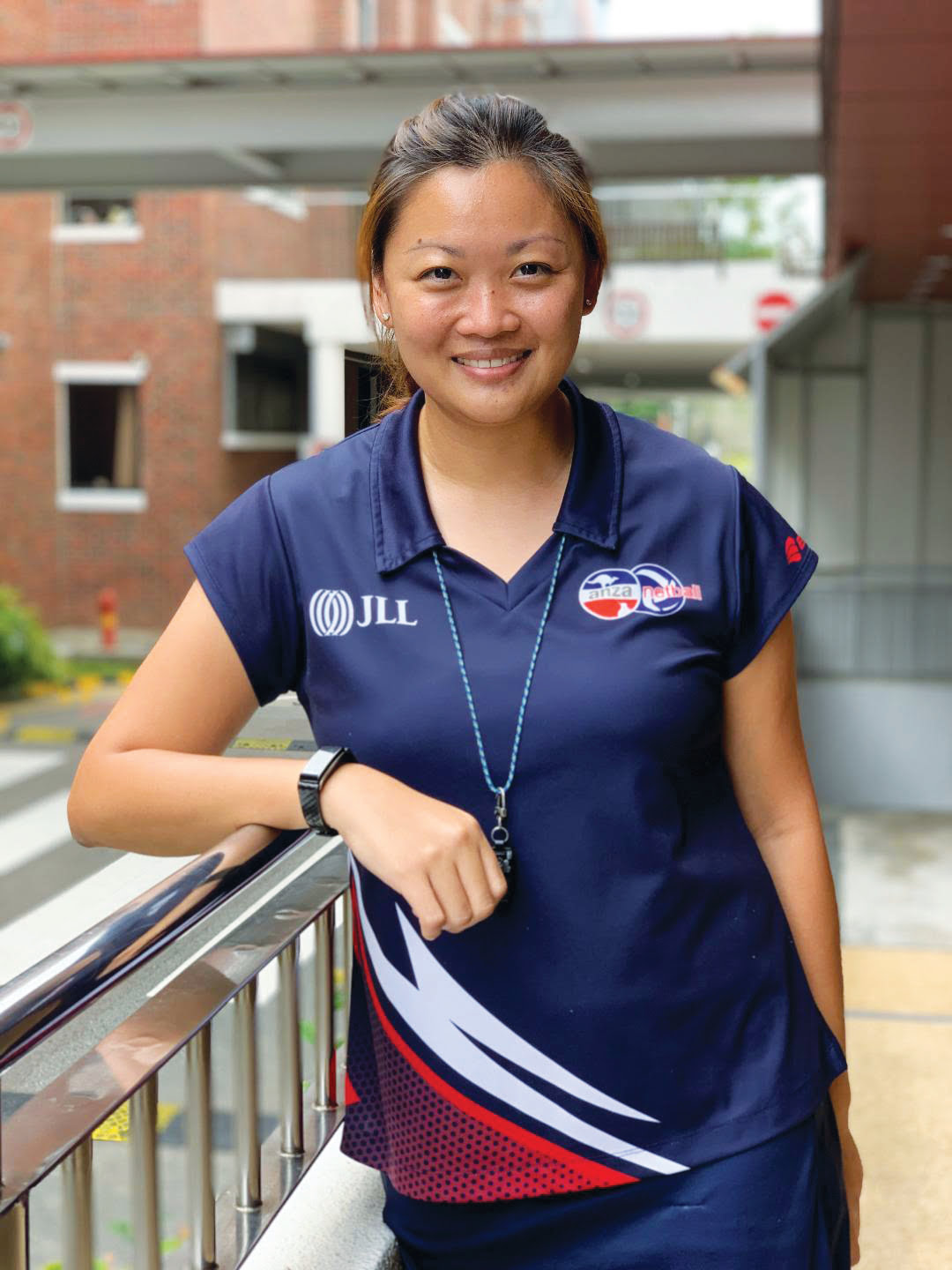 COACHES
ANZA Netball's Lead Professional Coach, Shuangru Lin brings a wealth of coaching experience to the team. She is a Level 2 Coach and has been coaching around Singapore in primary, secondary, and tertiary institutions since 2003. She's been Head Coach and Assistant Coach at a National level for 17 and Under and 14 and Under age groups, and coaching at the elite level in the Netball Super League. We are very lucky to have her!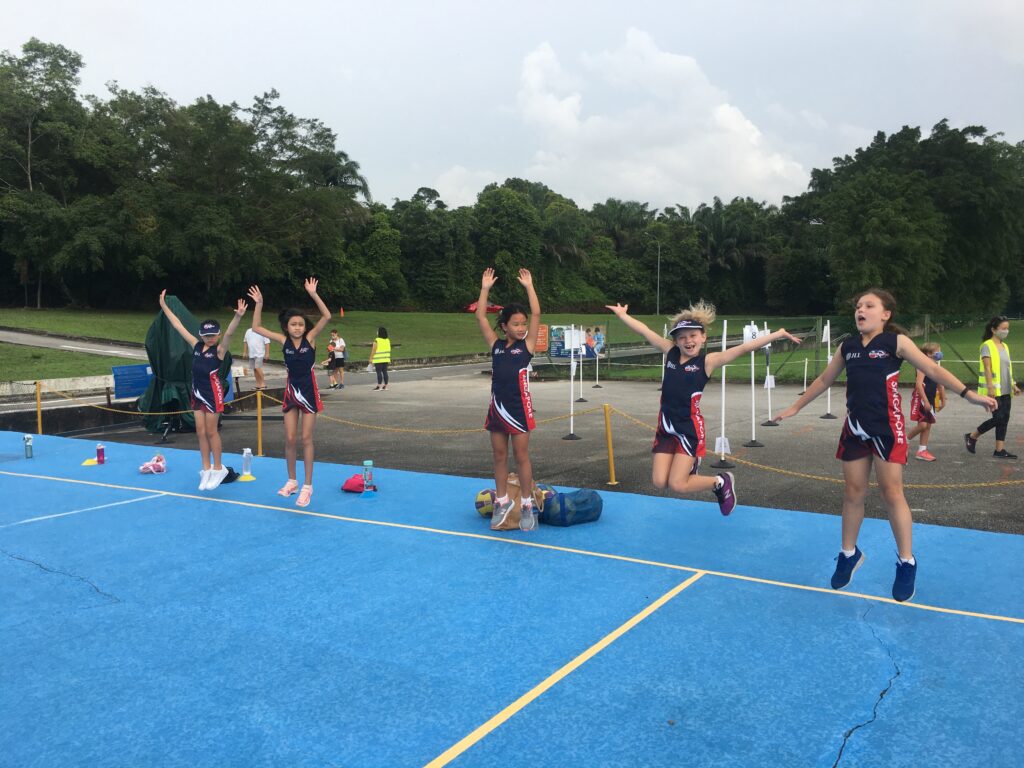 HISTORY
ANZA Netball started in Singapore over 20 years ago and has grown to a club of 400 enthusiastic players. The last few years have seen a dramatic transformation with the burgeoning netball environment in Singapore. ANZA Netball has responded by introducing professional coaches, particularly in the older age groups, providing professional first aid services, supporting entry into a variety of netball leagues across Singapore, and also introducing our own tournaments, such as the ANZA Accelerator Series and the ANZA Netball Carnival. We hope to see a return to these events soon.
WHAT THE PLAYERS & PARENTS SAY: 
Jen Bond, Volunteer Coach
"ANZA Netball is a great community, providing kids an opportunity to develop friendships outside of school and experience the excitement that comes from growing and working together as a team."
Sharon Walker, Volunteer Coach
"I've enjoyed being Assistant Coach with ANZA Netball. It's a great opportunity to get back into a sport I loved and played as a teenager. It allowed me to bond with my seven-year-old, Chloe. I got to know so much more about my little girl and was there to support her growth. Everyone is friendly and helpful. It is inclusive and fun! I recommend it for all young girls and their mummies!" 
 Marina Bridges, ANZA Netballer
"I love ANZA Netball because of the well-structured sessions, the awesome coaches,
the competitive opportunities, and meeting other girls my own age, but not necessarily from my school! I have made some great friends through ANZA Netball."
Sign up now! Registrations for the 2021/2022 season are open at anza.org.sg/sports/netball