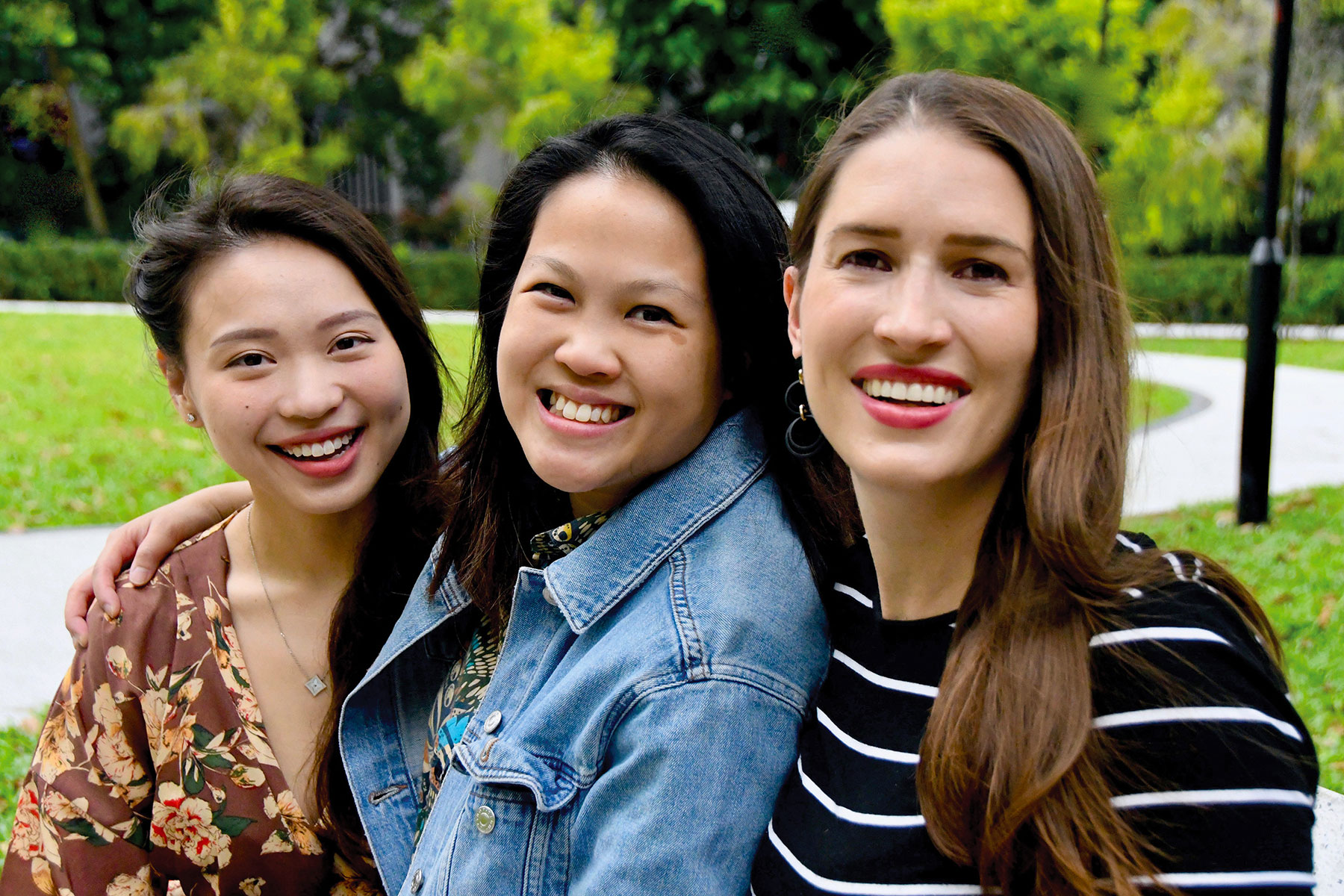 Co-founders: Ziying, Rebekah and Kristin 
Where are you from?
Originally from the USA, I've been living and working in Singapore for the past five years. I am an artist, educator and community arts facilitator. I believe art can connect and inspire people and I create programmes and content to cultivate an appreciation for the arts while developing life skills through various engagement strategies.
How did you become involved in ArtSEA?
I met ArtSEA co-founders Rebekah Lin and Ziying Teng on the Singapore International Foundations (SIF) Arts for Good Fellowship in 2019-2020. The idea began as a desire to create a platform to present and introduce artists from Southeast Asia to children in an accessible way. So often we see the same artists being taught in schools: Picasso, Monet, Van Gogh, Warhol, Pollock. We thought – why haven't we focused on artists children can relate to…artists closer to home? There are so many great artists in the region but so few make it into the educational curriculum. 
So, we had an idea and decided to take our skills and create ArtSEA together.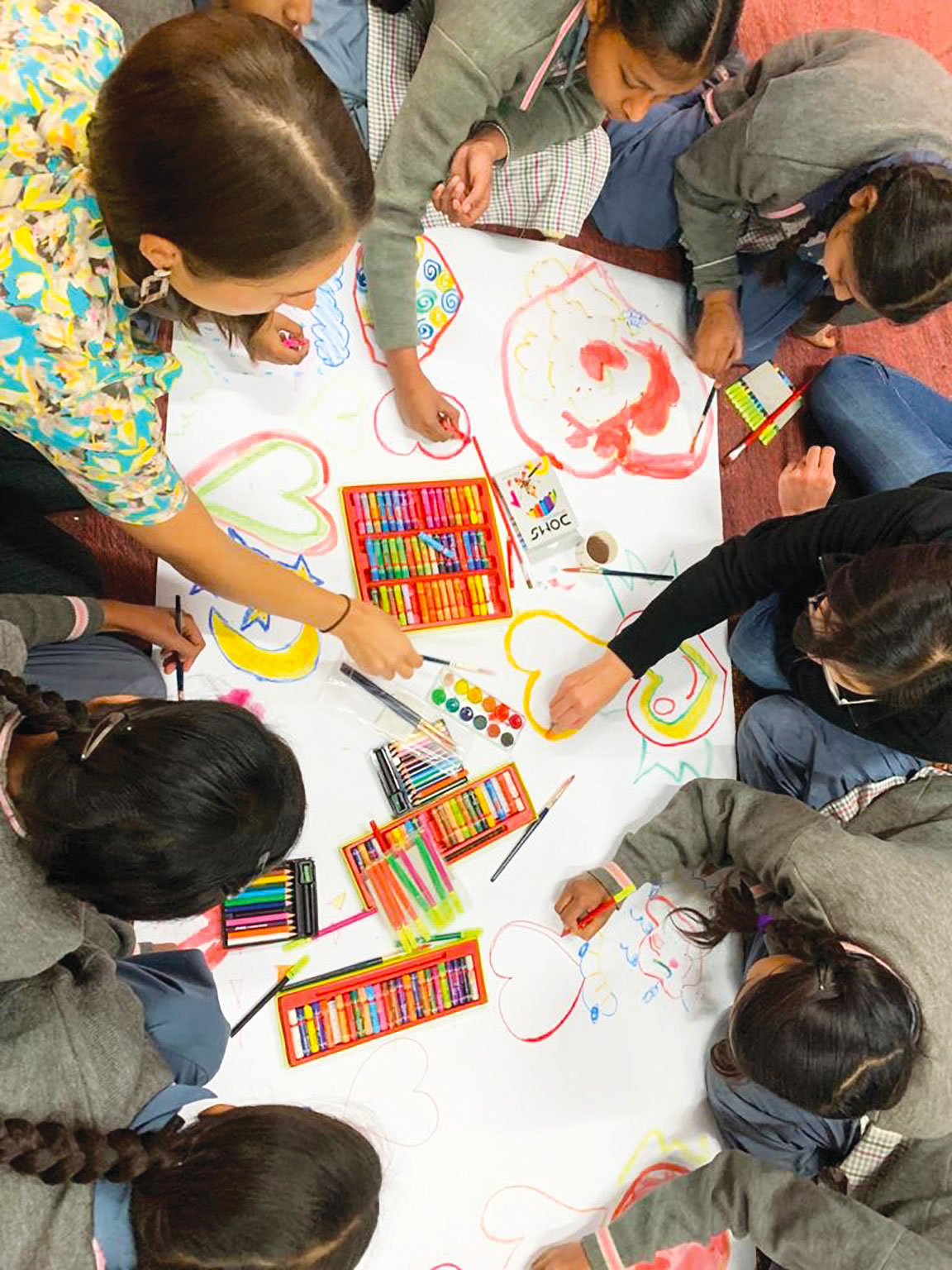 Kristin in India 2019 
What exactly is ArtSEA?
ArtSEA is a grassroots volunteer project which highlights and profiles inspirational artists across Southeast Asia. We were very fortunate to receive funding from SIF under the Arts for Good Grant, which is a programme that brings together artists and different sectors of society to collaborate on arts-based initiatives for social good. This allowed us to develop and make the idea a reality. It's completely self-funded and requires a lot of time and support from our side facilitating training and also workshops for the children. But we are very hopeful as many people want to get involved and volunteer. We are looking to develop an ArtSEA volunteer programme where we can pair volunteers with communities to run sessions, amplifying our impact.  
How do you promote artists of Southeast Asia?
We interview selected artists and create educational resources that can easily be used by community leaders and teachers. We create activities inspired by their work and process for children aged 6-15. These  activities encourage them to reflect and respond to the artworks and creatively engage with them. The goal of the digital resource pack is that communities can use our resources via Zoom during this pandemic. It's very important to us that all the activities have social and emotional learning in mind to further support kids during this difficult time. They're able to be completed using just a pencil and paper so materials are not a barrier.
Why do you think this is important?
ArtSEA is focused on representation, and we believe representation matters! If kids don't see people who look like them in different professions, books, movies and in art – then it's difficult for them to imagine they can succeed in that area.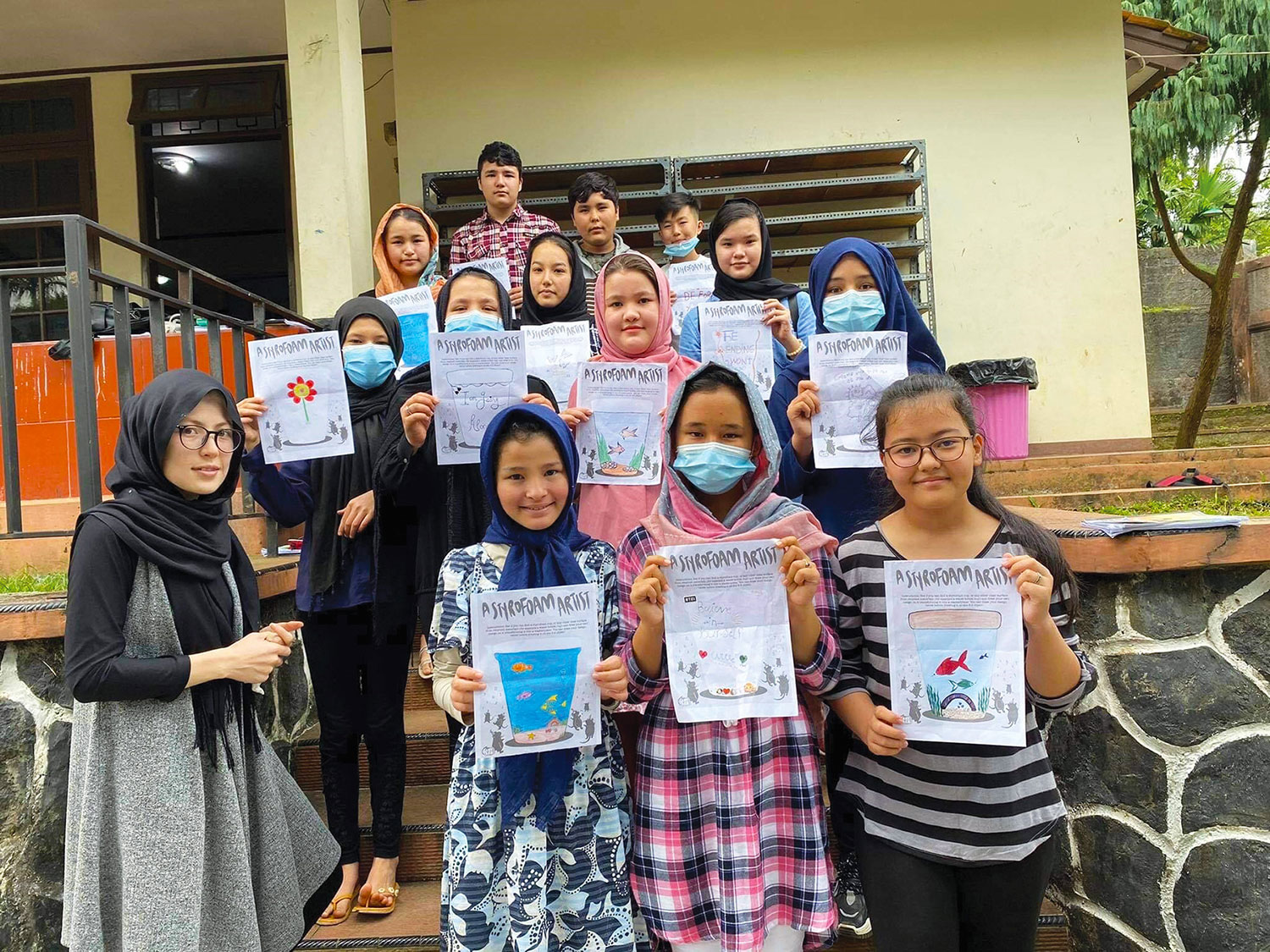 Refugee Learning Centre using ArtSEA activities
What artists do you work with?
We highlighted 11 artists from eight countries and each artist had a different message they wanted to communicate. They were selected to expand children's notion of what art is and can be. We have community-based artists, circus performers, digital artists, self-taught artists, and artists who focus on environmental issues and preserving culture! 
What resources do you produce?
We create artist profiles and activities for engagement. Each artist has a one page write up that shares their process, inspiration and an art piece they want to share, along with five activities which offers children different ways to engage with their artworks. 
How many students have you worked with, and what have the results been?
For the pilot we partnered with 10 communities in seven countries, reaching nearly 3,800 kids. Since March, we've scaled up and now have 33 community partners we support with our resources, reaching out to nearly 15,000 kids, all from under resourced communities. We've received very positive feedback from our community partners who report that the kids love the activities and have requested more. They share photos with us and it's so inspiring to see the children's creative drawings and hear their thoughtful responses as they complete the activities.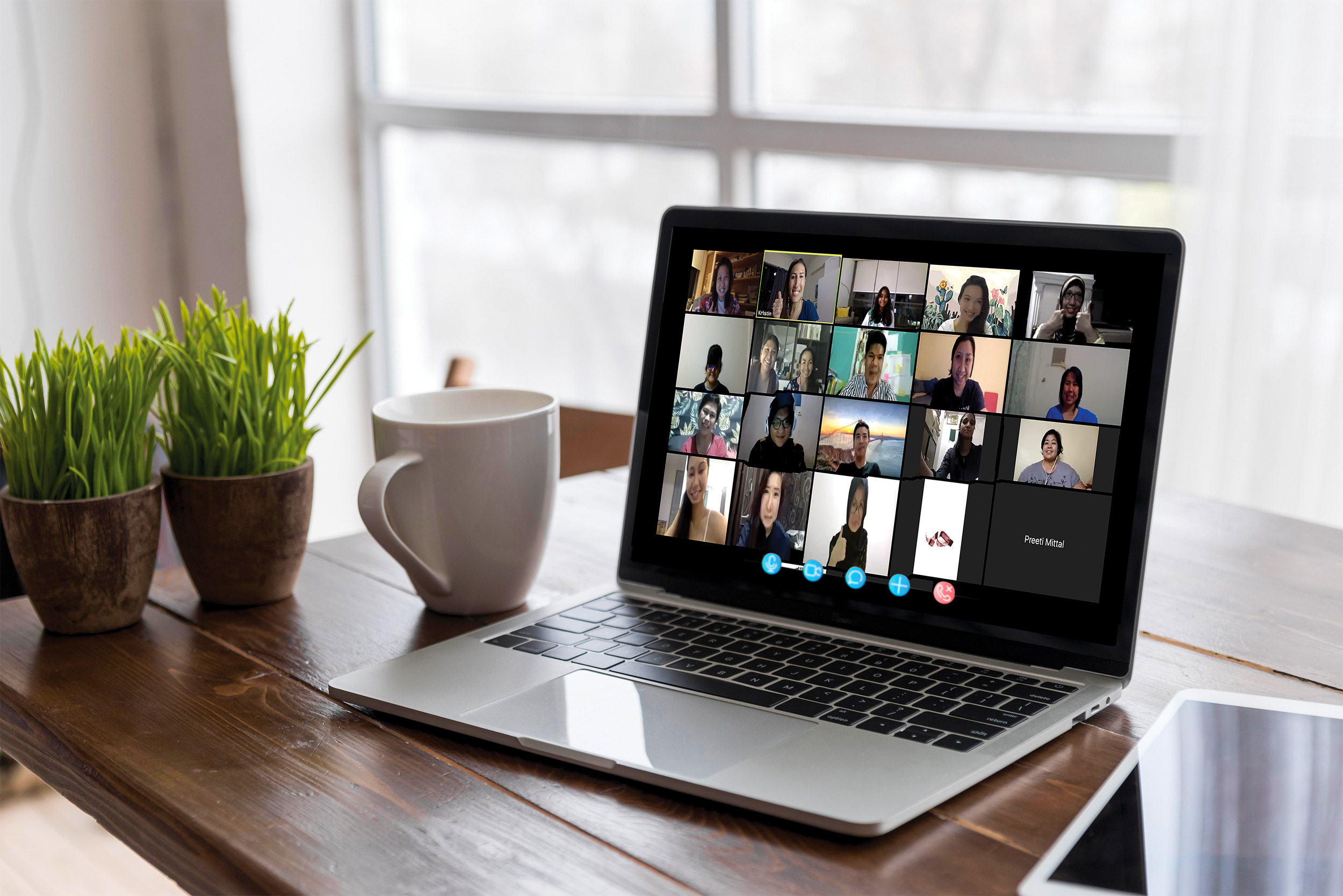 ArtSEA training with community partners
How have you worked to train community leaders?
We offer regular meet ups via zoom where our partners can join, explore new artworks and activities we provide. We believe it's important for them to experience the artworks and activities firsthand, so they feel more comfortable and confident introducing them to their community.
We began as a response to Covid, so since the beginning, all our training has been online. This has been very helpful in reaching new partners and scaling across the region. We conduct sessions with children online, and while we would prefer it to be in person, we have found tricks and strategies to provide a fun and dynamic experience. 
Any future plans that you'd like to share?
We are currently focused on finding community partners who would benefit from our free resource, profiling more artists, translating the resource into different languages, and creating videos to promote our ArtSEA artists through Masterpiece Monday at ArtSEAlab on Facebook. We are also piloting ArtSEA Art Kits in Thailand to reach children from remote villages who have difficulty accessing computers. We are open to ideas and collaborations so feel free to get in touch at hello@artseasg.com.