Bochinche
27 Club st
Singapore 069413
bochinche.com.sg
Argentinean steakhouse Bochinche has moved to a new home in lively Club Street. There's a daring new menu where meat is still the main event, and some wonderful new creations have been added for those seeking a lighter fare.
With a bigger location comes bolder ambitions, and Bochinche continues to elevate the steakhouse experience. This elegant new venue boasts a long tabletop open kitchen that stretches across the entire length of the restaurant and leads catwalk-like into the dining area at the back of a traditional shophouse.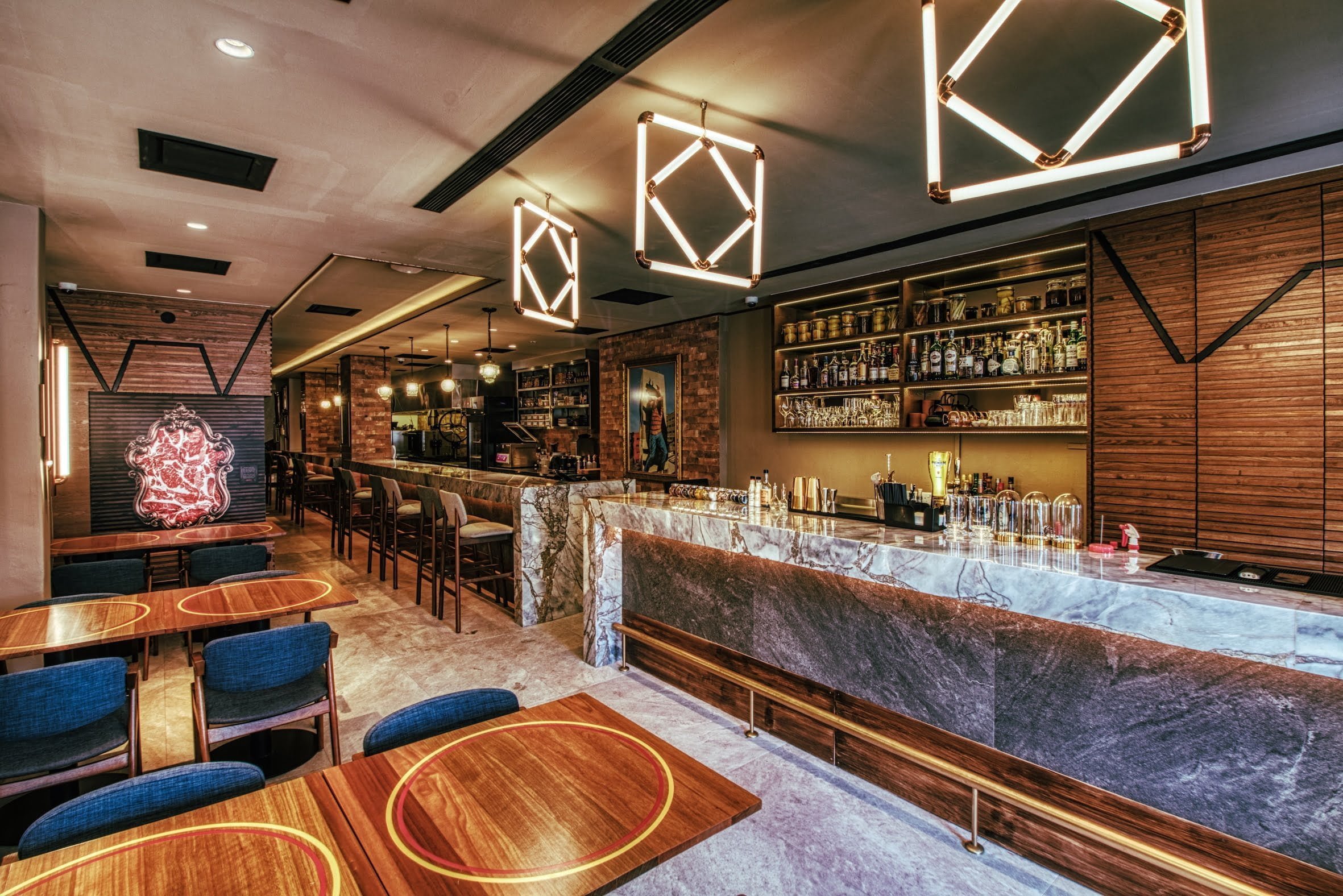 There is a new dry-aging fridge dedicated to enhancing the in-house drying-age process, typically 35 to 38 days. The beef also gets a coating of beef tallow allowing for deeper and more complex flavours to develop. The new dishes have drawn inspiration from their Latin American neighbours and their own heritage. While Argentinian beef remains the heart and soul of the menu, Bochinche proudly includes a variety of carefully selected, grass-fed beef imported directly from Australia, New Zealand, USA, and Japan.
Bochinche's new inspirations
Our meal started with one of the menu's new inspirations, Crispy Argentinian Spring Rolls ($14), crunchy Asian-style spring rolls filled with tender, richly flavoured chopped pig ears, combined with a punchy mix of jalapeño, piquillo, scallion, coriander and a sweet, savoury brown miso mayo.
The Empanadas ($5 each) are a must have. We chose Carne, Pollo and the new Jamon & Queso. The latter more contemporary version departs from the quintessential ham & cheese street snack with its rich mix of provolone cheese, smoked ham, confit onion, pimento & oregano.
With a nod to Bochinche's Argentina's Italian roots, we tried the Burrata, Fermented Medley Tomato, Avocado Mousse and Orange Cosmos ($29). The plump, milky ball of artisanal Italian Burrata was served with a medley of lacto fermented tomatoes dotted with avocado mousse and edible orange cosmos. The fermented tomatoes had a fizzy and refreshing pop, an exciting and tasty version of the classic combination of burrata and tomatoes.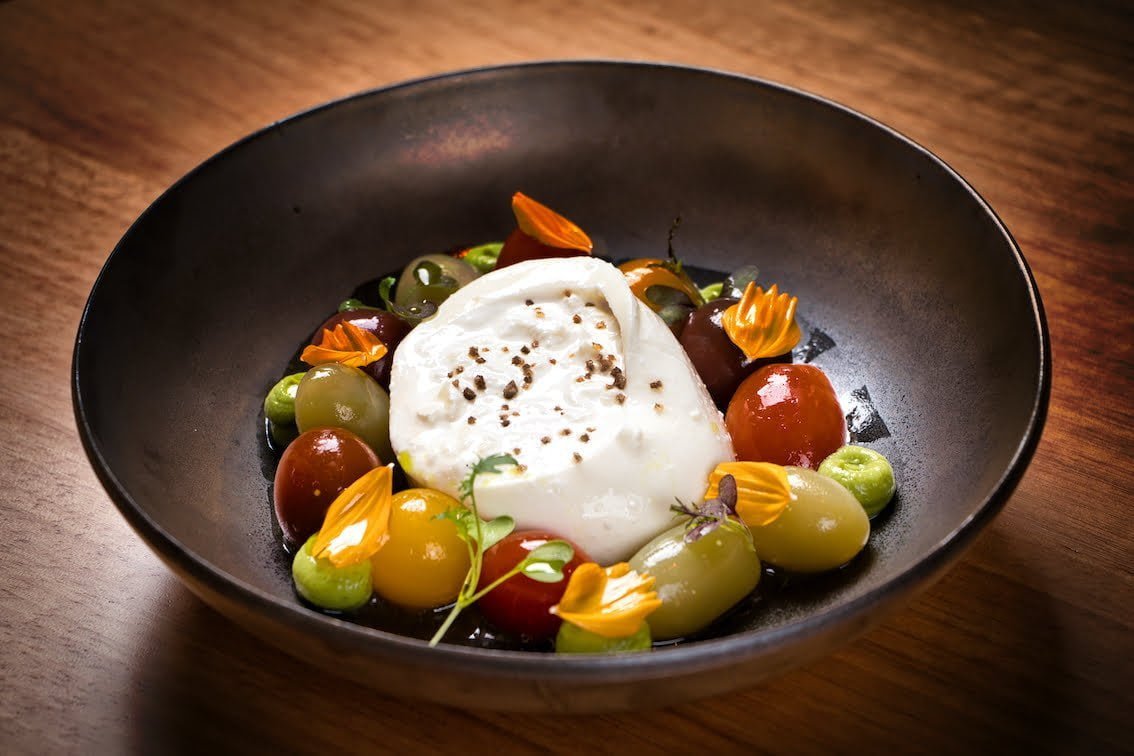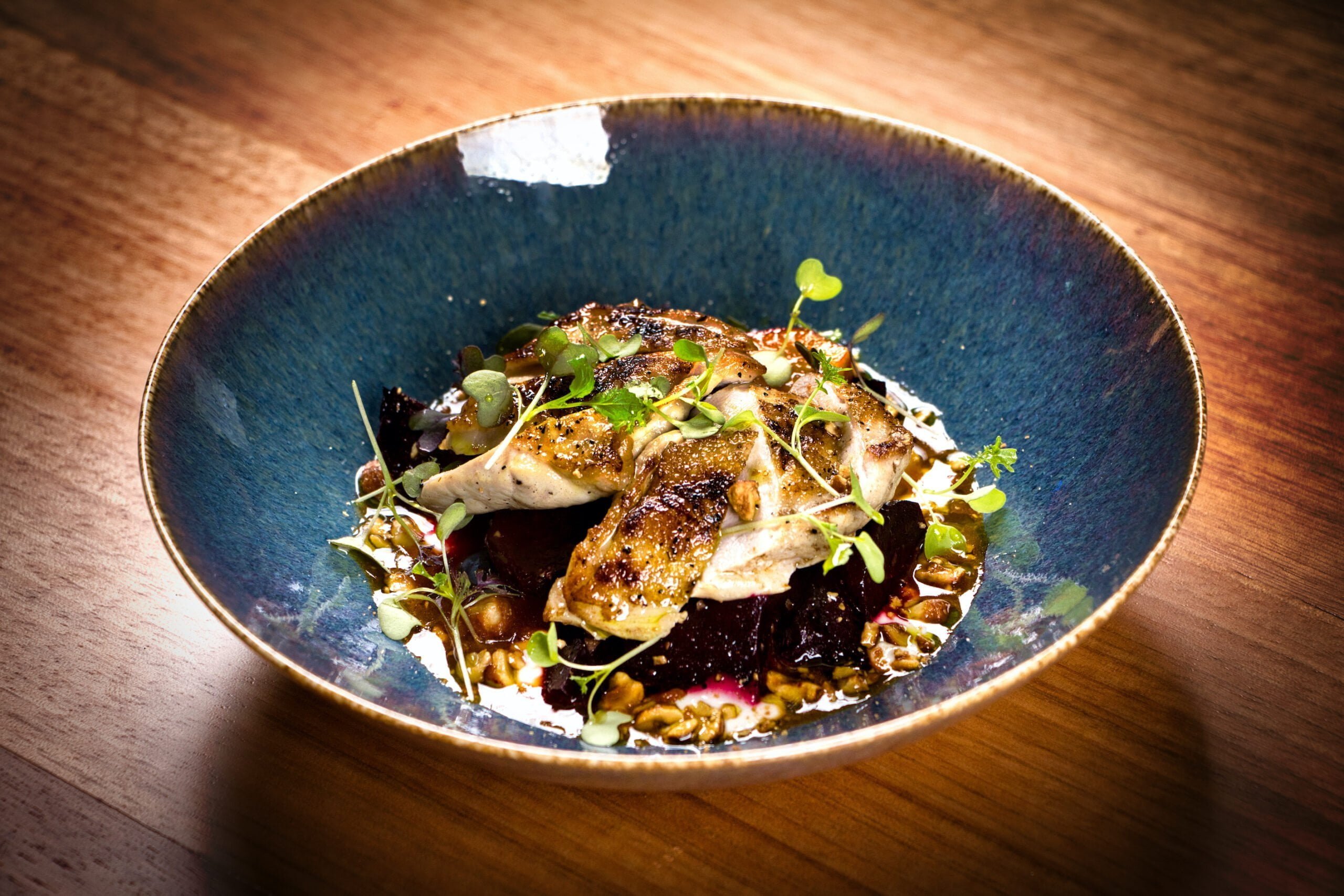 We followed with the Quail ($28), a charcoal grilled, tender quail accompanied with salt-crusted roasted beetroot, crunchy roasted hazelnuts, and tangy berries; all coming together with a rich buttermilk sauce.
Next came the Spanish-influenced Bomba Arroz Verde, Argentinean Prawn, Scallop Tartare, Manchego and Spiced Mixed Leaves ($27). This classic Spanish-style rice dish is topped with buttery grilled Argentinian prawns – raw scallop bites are folded through the rice which is glazed with a seafood trimmings stock, resulting in a satisfying, creamy consistency. This dish is the perfect choice for those looking for a beef-free alternative.
Depth of flavours
After all the delicious starters, it was time for the main event. Our first cut was Ojo de Bife 300g ($65), this grass-fed Pampas cut was meticulously grilled with Asado techniques. A classic rib eye with exceptional tenderness and marbling that showed why Argentinean beef is considered the best in the world.
The first non-Argentinean cut arrived, Solomillo (Sirloin) 300g ($65). In a daring move, the chef replaced one of the signature Argentinian sirloin cuts with a flavoursome loin of Australian beef, rich with marbling and complex tones. We loved the depth of flavours in this steak.
Our last steak was, the Bone-In Vintage Galiciana Striploin, Aged 38-days, MBS3+, 400g ($140). Hailing from Gippsland, Australia, the breed originated in the Galician region of Spain where farmers deliberately farmed older animals for their deeper, more complex flavours. Grass-fed for at least five years, these cuts with well-muscled texture are put through the in-house dry-aging process. We were impressed by the rich, buttery, tender meat that had various dimensions of flavours. It was a worthy member of Bochinche's steak line-up!
Steaks need side dishes and we opted for the Carrots, Spices, and Caramelized Walnuts ($23), Roast Cauliflower, Pine Nuts, Raisins & Pistachio Pesto ($17), and the Hand Cut Chips Provençal ($10). It's hard to say which side dish was the table favourite; we loved all three.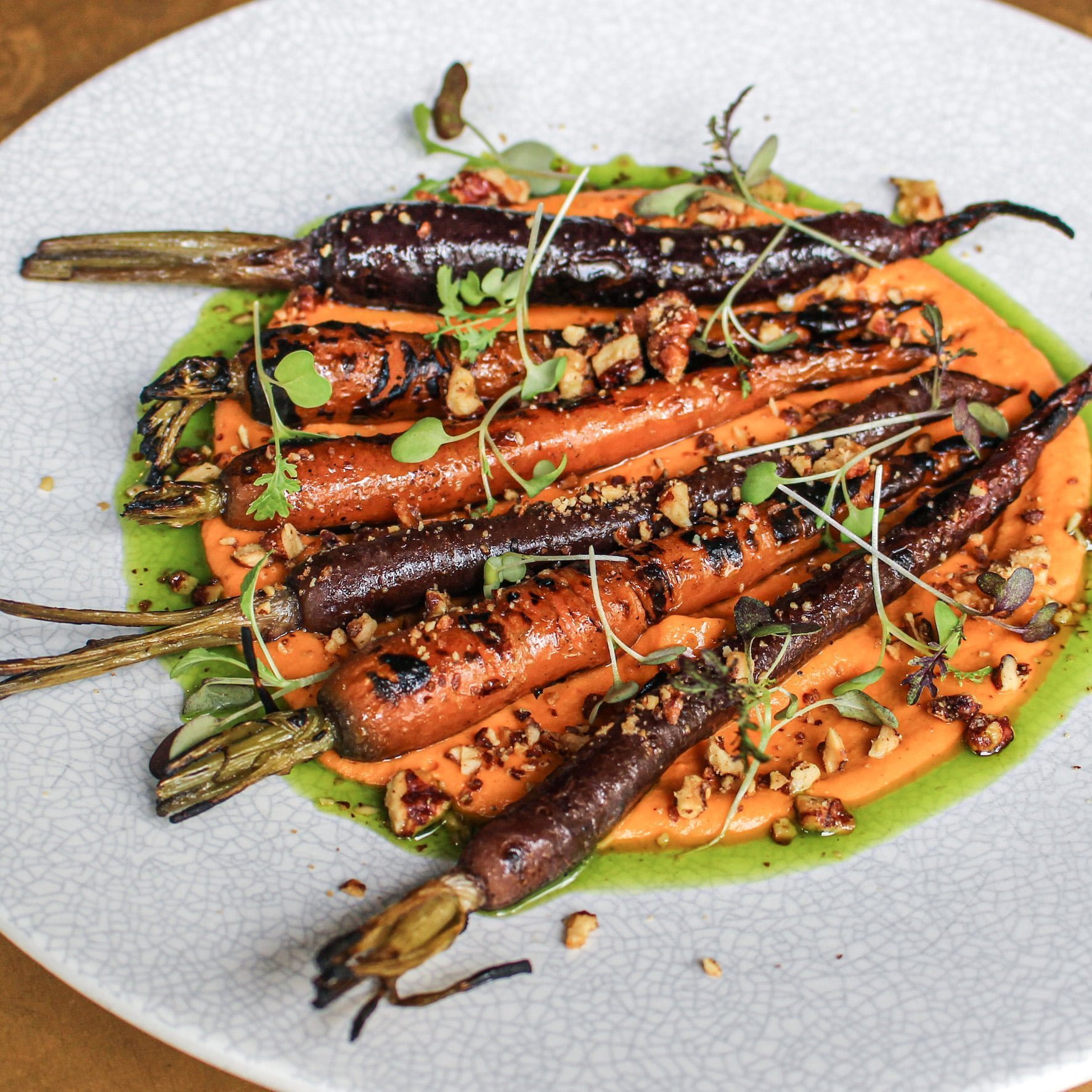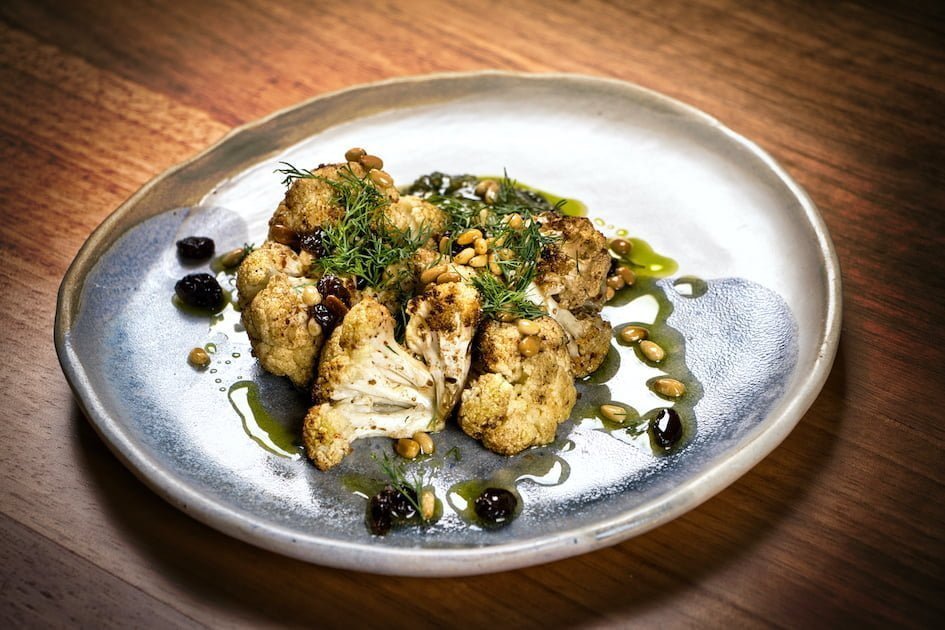 We closed this great meal with desserts; the White Chocolate Cheesecake, Seasonal Fruits, Crumble & Milk Ice Cream ($19), and the Espresso Martini Crème Brulee & Brown Sugar Ice Cream ($19). Both were very tasty, the cheesecake had an interesting contrast of sweet and savoury notes and a refreshing pop from the seasonal fruits. The crème brulee resembled a post-dinner coffee, dessert and nightcap wrapped in one boozy, caffeinated treat.
Verdict: Bochinche's new venue continues to evolve without losing their passion for excellent meat and outstanding food – the wine menu itself is a fantastic journey. This is also a great place to enjoy a glass of wine along with a choice of appetizers for a delicious light meal.