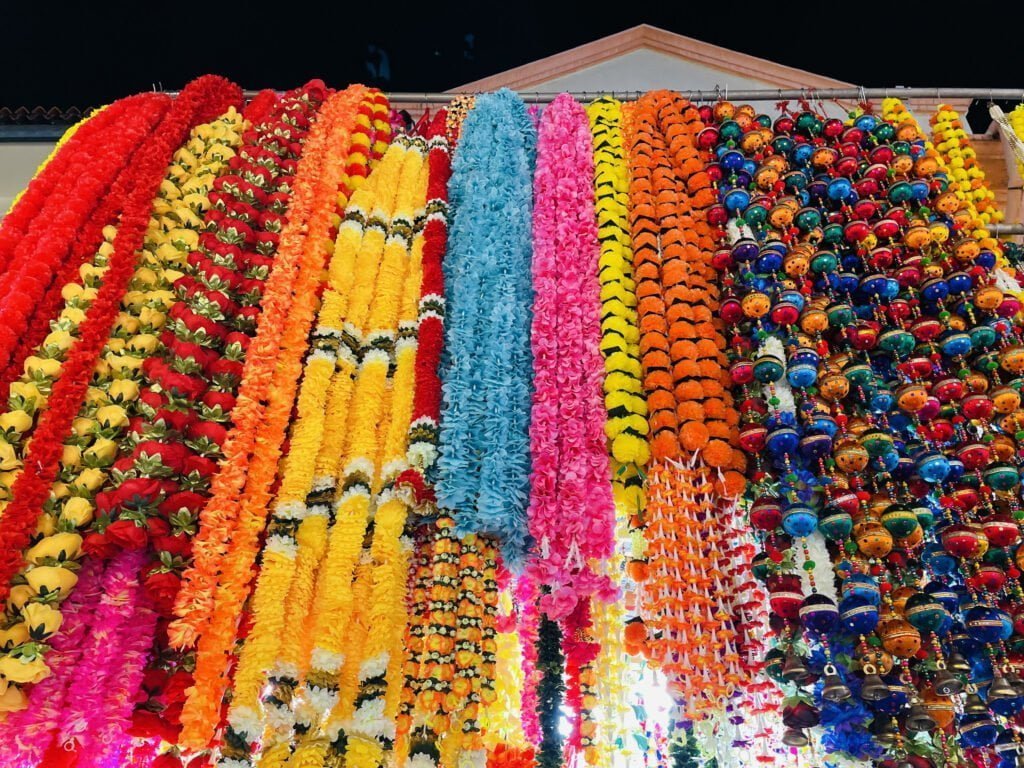 It's fair to say that we could all use a little extra colour and light in our lives right now, so hoorah for Deepavali on 4 November, one of the major cultural festivals in Singapore, and a celebration that marks the triumph of good over evil.
Deepavali (also known as "Diwali" or the "Festival of Lights") is a five-day festival generally celebrated by Hindus, Jains, Sikhs and some Buddhists. For those properly staying in-in, you may not have noticed the epic lights that have been spreading happiness and joy along Serangoon Road for the past few weeks. 
Little India – the epicentre of the celebrations here in Singapore – still plays host to a celebratory spirit in the air, stalls and stores in the streets decorated with stunning Rangoli decorations, virtual events and delicious Indian cuisine despite the ongoing restrictions. Read on to discover what's going on and how you can immerse yourself in rich culture to best enjoy and understand the holiday.  
What to see
This year's epic Deepavali light-up in Little India features a temple gopuram, the ornate monument often seen above the entrance to the temple. This towering monument welcomes devotees into the temple and is a sign to leave your worries behind when you enter a place of peace. Back in the day, the gopuram was the highest point in villages in India. Look out for more than 50 arches along Serangoon Road which feature other colourful motifs.
Topping the lot, as always, is the awe-inspiring Sri Veeramakaliamman Temple on Serangoon Road. It's dedicated to Kali, the Hindu Goddess of power, and you can spend all day taking in the intricate details. This temple was established in 1855, making it one of the oldest religious sites in Singapore.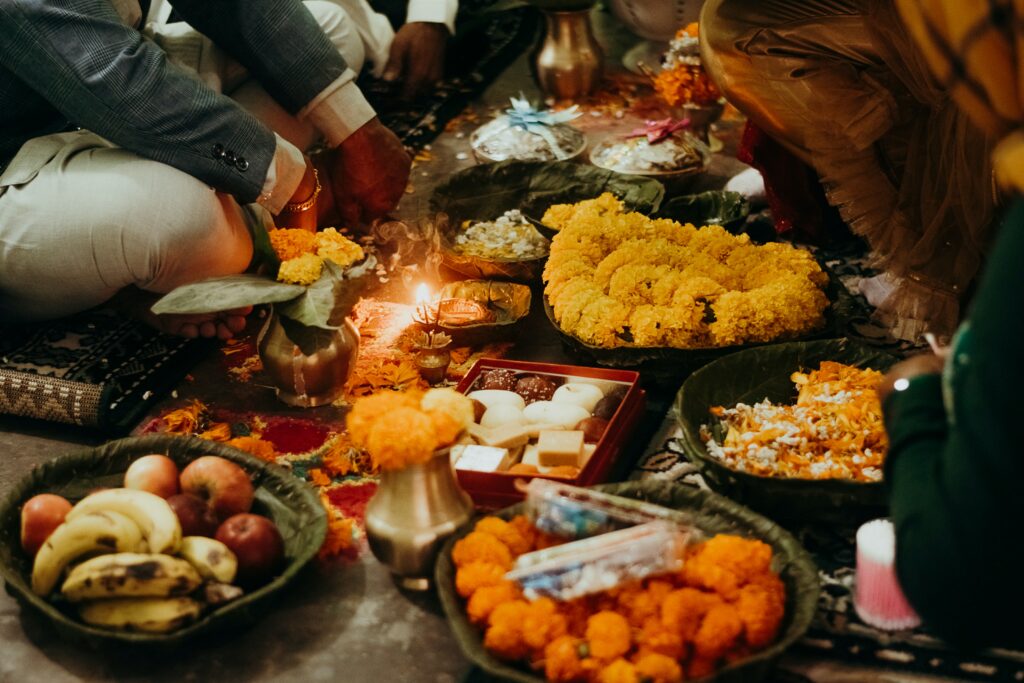 What to eat
To celebrate Deepavali in Singapore, more than 30 restaurants in Little India are participating in a mega biryani challenge. Yes, you read that correctly. You'll get to savour biryani from different regions of India all at promotional prices. Places taking part are released weekly until 21 November 2021. Loosen that waistband and check them out here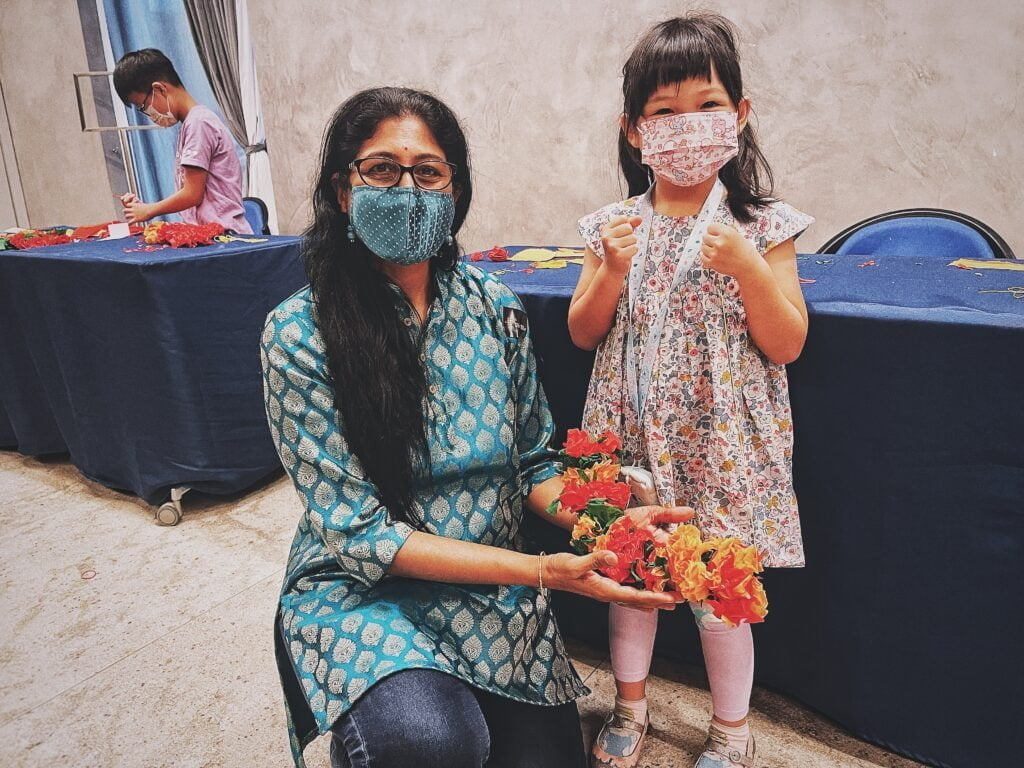 What to do
The Indian Heritage Centre is hosting offline and online activities set to accompany the event. If you've got little ones and will find it impossible to walk the stretch of Serangoon Road together, fear not: check out a mini replica of the street light-up along Campbell Lane at  the Indian Heritage Centre instead. A decorated stairway, peacock arch and rangoli floor stickers will form the perfect festive backdrop to your Deepavali #OOTD post. There's also cool papercraft activities where the arty can create festive paper lamps symbolic of the Deepavali Festival and celebrations. Log on here for more up-to-date details.
The National Heritage Board also has some cool events taking place such as workshops on Indian Traditional Flower Tying, Kolam Painting, Oyilattam, and more. Flower garlands play an integral role in Indian culture, often as a sign of blessing and honour or as religious offerings. Kolam (also known as Rangoli), is a floor drawing artwork made with coloured flour that adorns the entryways of homes during Deepavali or other celebratory festivals. A class on the Indian traditional folk dance of Oyilattam (will take place via Zoom dance workshop (two handkerchiefs at the ready!). Visit nhb-eco.peatix.com for more information.