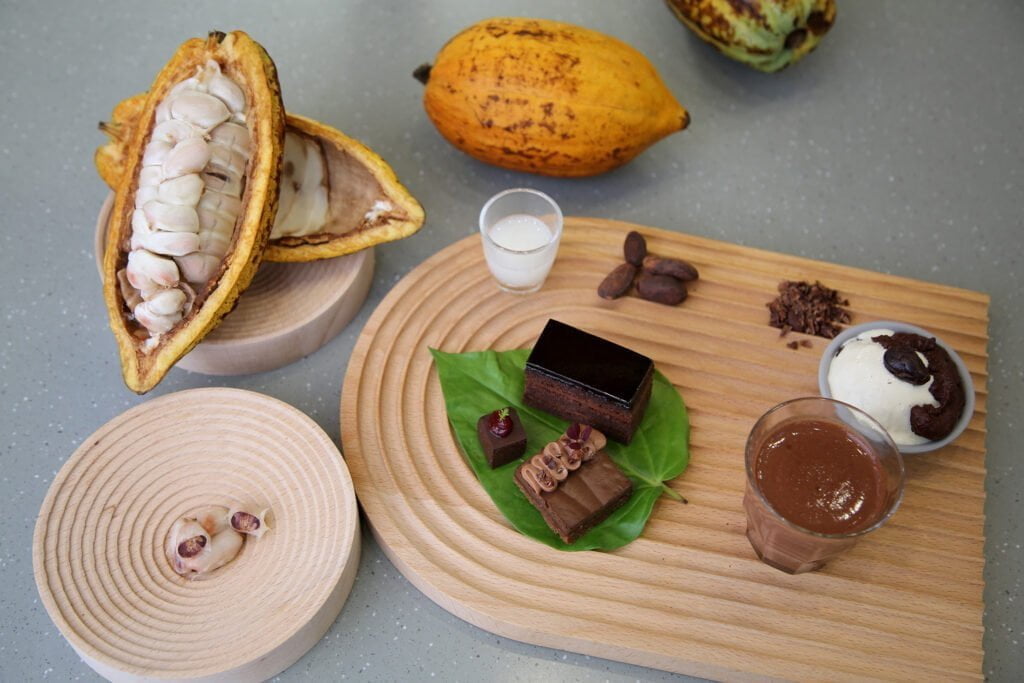 I went to meet award-winning chef Janice Wong at the new confectionary space Pure Imagination at Great World City. My mission was to discover more about the chocolate tasting and making process at her new Pod To Bar Degustation Menu & Workshop. It was a tough job, but somebody had to do it.
The journey from humble cacao bean to beautifully wrapped chocolate bar is both intricate and lengthy and has instilled a whole new appreciation for my love of chocolate. I was guided through removing the cocoa beans from the husk to then being fermented, sundried, roasted, willowed, grinded, conched, tampered and moulded. 
Lucky me – I was able to touch, taste and smell the product in varying stages of production and was encouraged to recognise the altering tastes from the sweetness of the raw beans to the acidic profile during the fermentation process to the bitter, intense and earthy flavour of 100% pure cacao paste. The cocoa paste is diluted with raw cane sugar to reduce the % cocoa in dark chocolate with an option to add organic milk powder (sourced from NZ) if a milk chocolate finish is desired.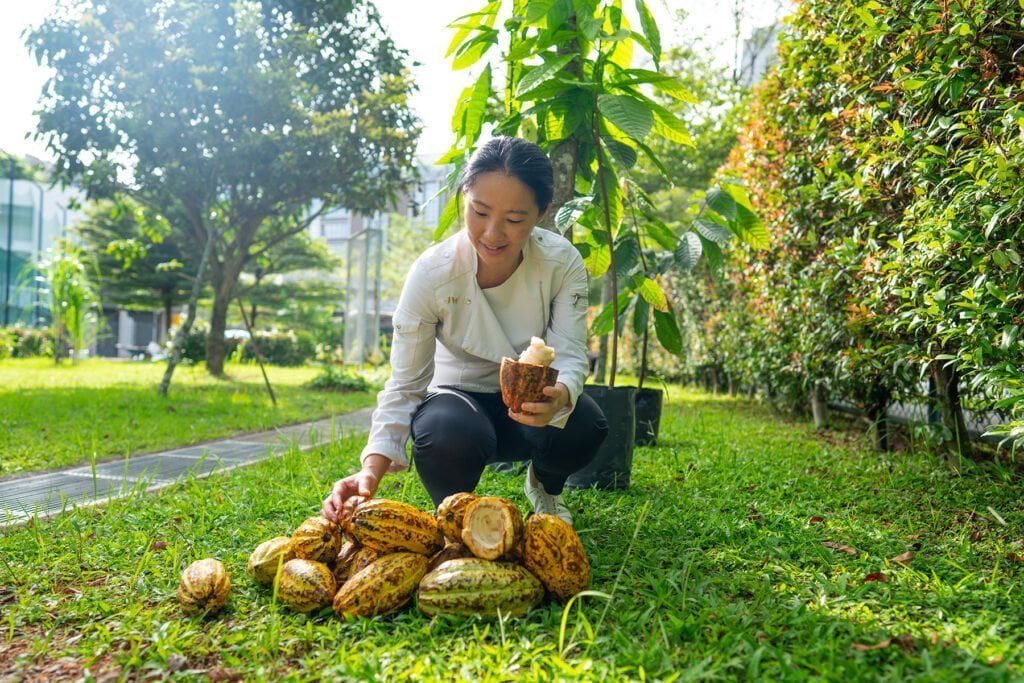 Chocolate lovers delight
The degustation tasting menu is a chocolate lovers delight; a beautiful smorgasbord of varying chocolate creations including a heavenly rich hot chocolate drink, cascara tea (made from steeping dried cacao skin), sorbet, nibs, and a single origin chocolate mousse.
A big highlight was making my very own customised chocolate bars. Selecting a 70% dark medium roast, I was guided through putting the beans through the various machines before leaving the final stages to be managed by the professionals. The chocolate had to continue to conch (churn) for another 48 hours before being moulded, delightfully packaged and delivered to my home where I was then able to share them with my friends and proudly point out my name as the creator on the label. Just call me Willy Wonka!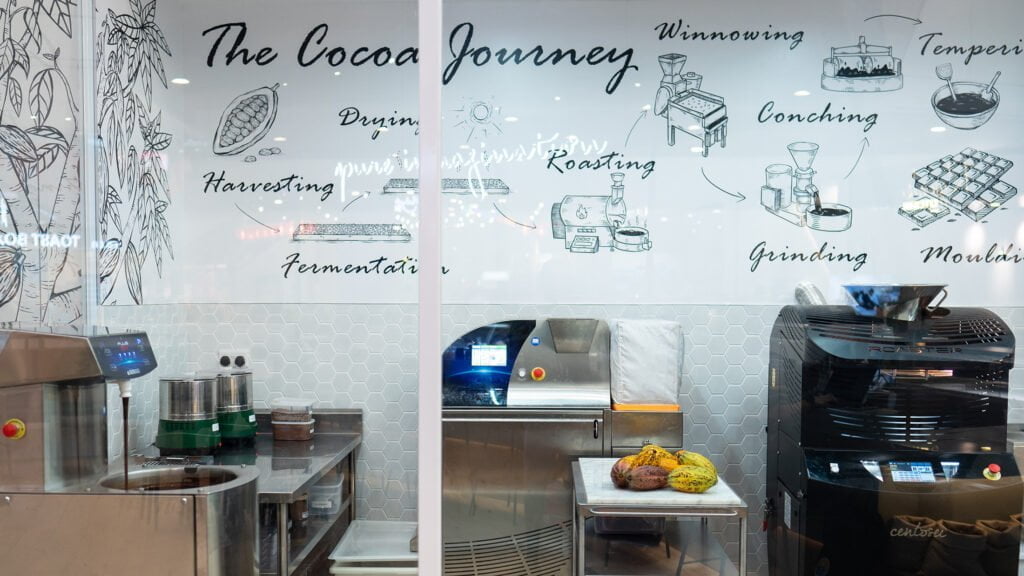 More trees, more chocolate
While my skills got off to a great start, I am definitely no match for the products stocked at Pure Imagination which offers a wide range of confectionery products, including Janice Wong's signature chocolate bon bons, cakes and ice-cream. 
The chocolate production facilities are on full display so that café guests can tuck into a coffee and dessert, all the time peering into the glass-walled room where you can spy shiny silver machinery helmed expertly by the team to produce small batches of delicious artisanal chocolate.
The store is the tip of the iceberg for Janice who is on a mission to champion the planting of cocoa trees in Singapore to complete the full cycle 'Tree-to- chocolate-bar-process' here on the red dot. This would mean 1,000 more beautiful trees on the island – and more chocolate – which is something I think we can all agree sounds fantastic!
Janice Wong's Degustation Menu is $40. For Booking and pricing information on the workshop please visit https://www.pureimagination.sg.
Pure Imagination is at Great World City, 1 Kim Seng Promenade, #B1-K119, 237994. Open Mon–Sun, 10am–10pm