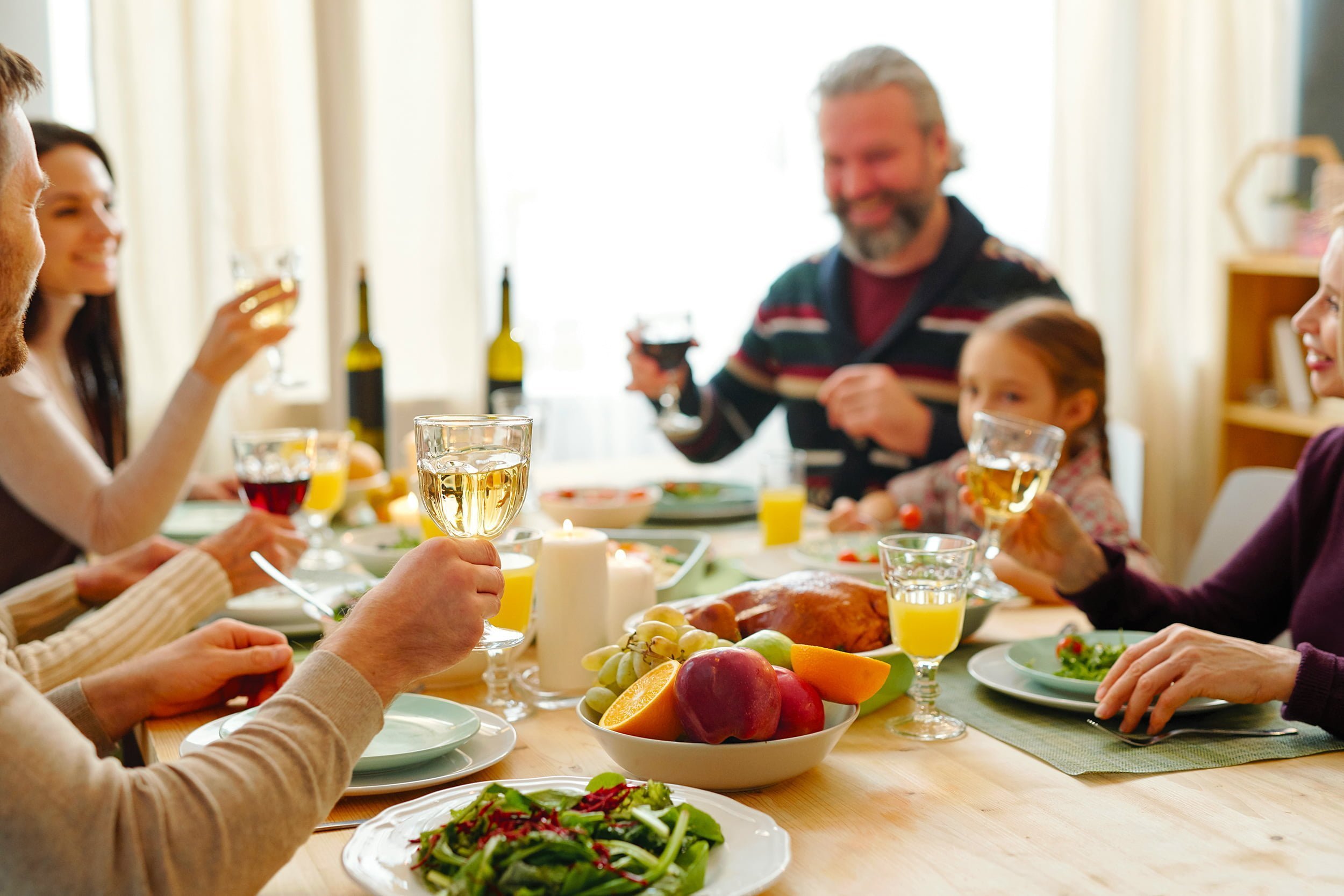 We all know that Christmas gatherings are made even merrier by indulging in traditional food and drink. The anticipation of savouring festive classics such as sausage with chestnut stuffing, golden crisp roast potatoes, the freshest of prawns, colourful salads, tempting mince pies, homemade white Christmas slices and sumptuous chocolate log cake, all complemented by traditional Christmas drinks, adds to the celebratory mood. These once-a-year treats bring smiles all round, for young and old alike.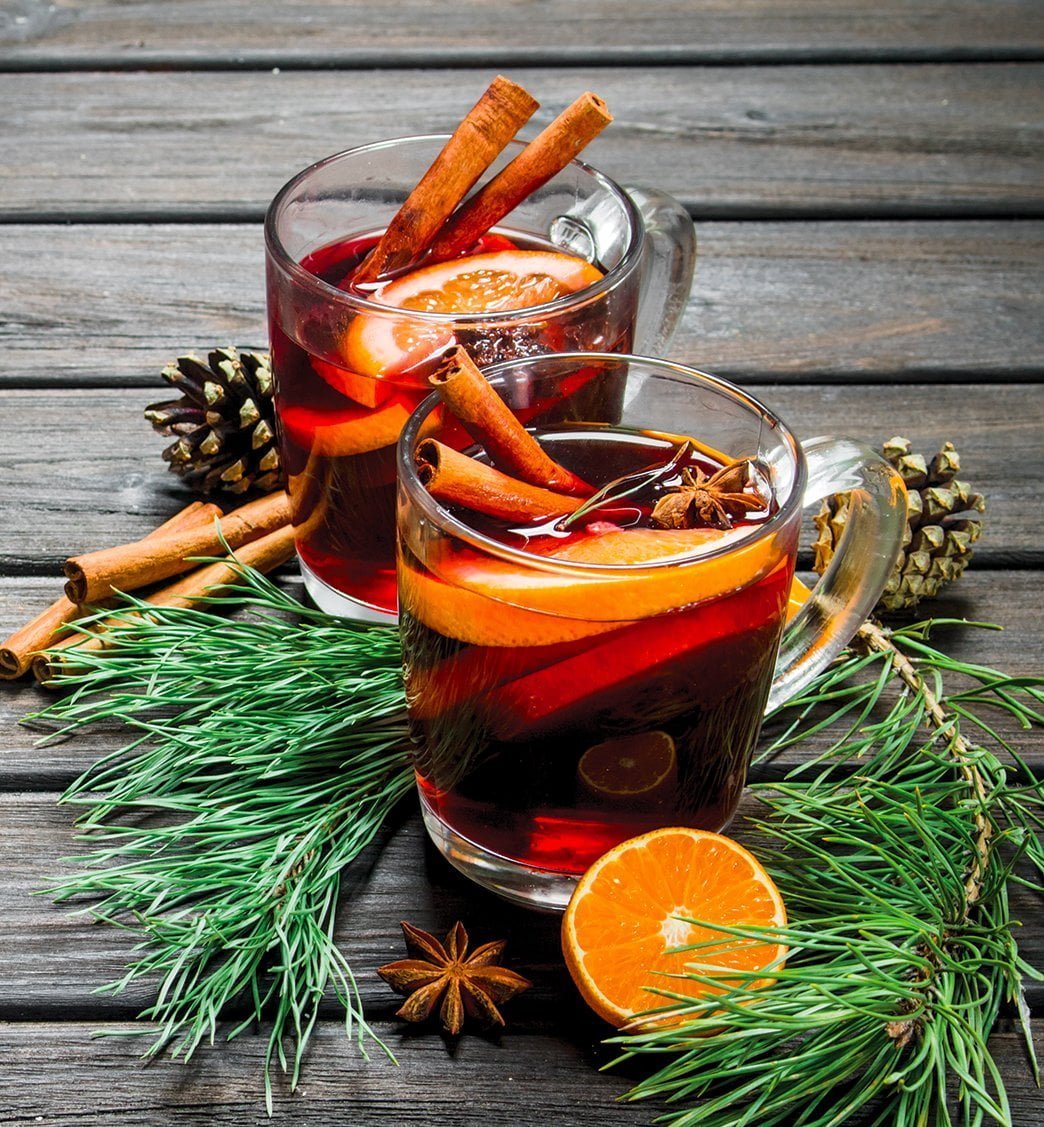 Raise a glass (or a mug!)
At our home, the all-time favourite is warm, spicy, MULLED WINE. When our children and grandchildren arrive for Christmas Day lunch, the moment they step over the threshold, their noses are attuned ready for the welcoming aroma of cinnamon, cloves, citrus and red wine. While the adults indulge, children excitedly help themselves to colourful FRUIT PUNCH, ladled from a large cut-glass punch-bowl, with tiny cubes of colourful assorted fruit floating lazily on top, intertwined with fresh mint leaves. 
Aside from matching cool white and heavier RED WINE with meals or nibbles, not forgetting BUBBLY DELIGHTS, Christmas is the time to pamper family and friends with age-old customary drinks while reminiscing about festive times past, of childhood memories, of "Sugar Plum fairies dancing in my head . . .".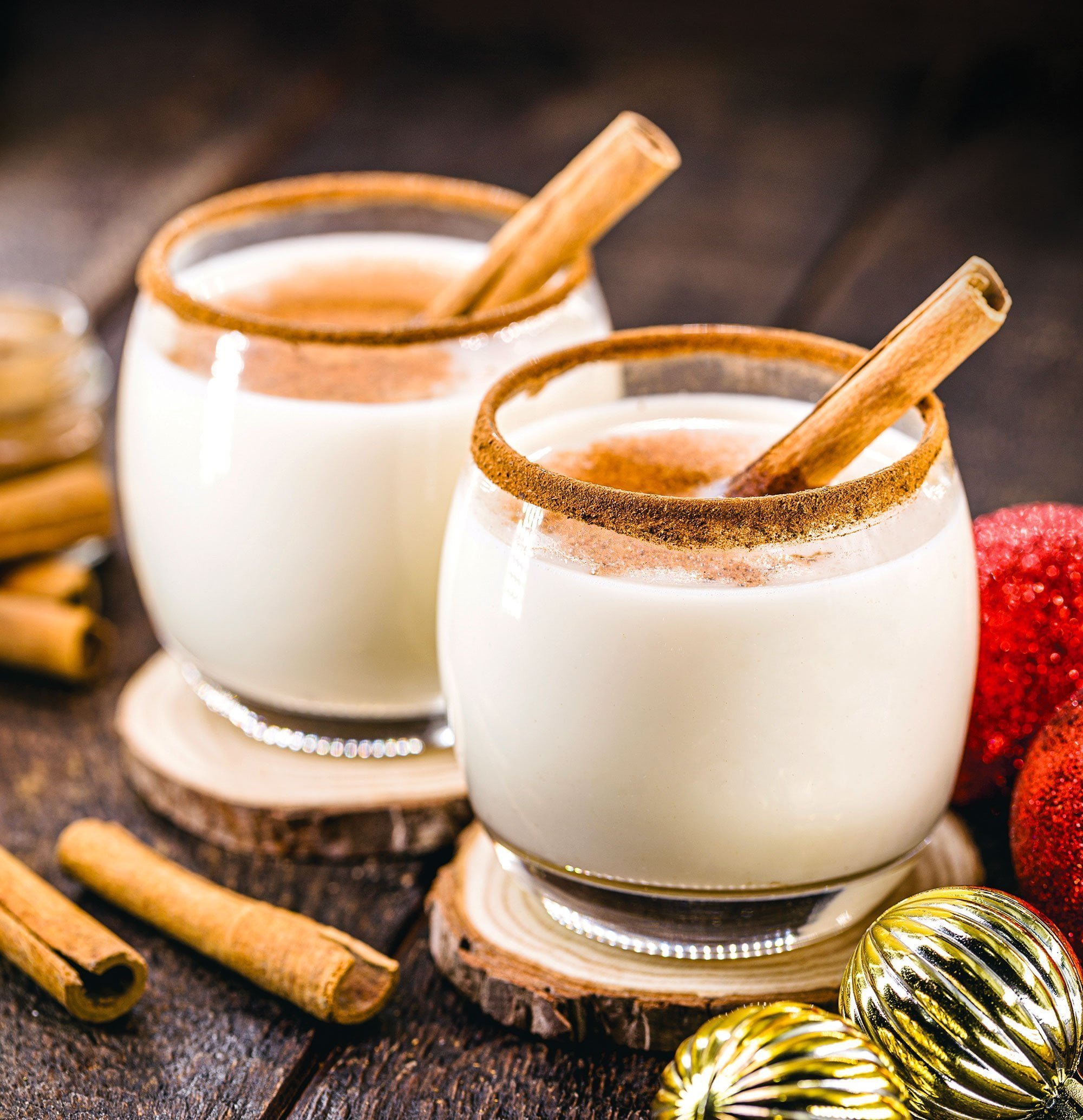 Suitable for all ages, EGGNOG (sans alcohol for youngsters) – cool, creamy, spiced with nutmeg – is a recipe spanning three generations at our gatherings. If you don't want to mix it yourself, it can also be purchased ready-made here, such is its popularity. Pauls brand from Brisbane is particularly good and can be found in various supermarkets in Singapore.
Harking back to apple harvesting in the northern hemisphere during the winter months is APPLE CIDER. Initially drunk as part of a community 'wassailing' custom (an ancient pagan Twelfth Night tradition), to wish each other good health, these days the popular tipple is available in individual cans, lightly effervescent and most refreshing. Icy cold Apple Fox New Zealand is recommended for its crisp, tart taste, and found at FairPrice Xtra supermarkets, including at JEM.
Remembering my years living and working in London, an unusual warm drink called POSSET comes to mind. My knowledgeable English landlady, Mrs. Spriggs, advised that posset was beneficial for good health, with Shakespeare also agreeing in Hamlet. Made with milk, honey, spices and more, including wine or beer, it was an easy-to-drink festive concoction, especially around bedtime. Mrs. Spriggs used ginger ale in her version, in lieu of alcohol.
TEA and COFFEE with a seasonal touch adds to the mood. Cinnamon Chai is fragrantly spicy, or consider creating your own festive tea for a personalised touch. Blending Darjeeling and Earl Grey tea leaves has worked nicely for me. Add a cinnamon stick to your favourite coffee for a warmly comforting Christmas aroma, or simply serve coffee with chocolate mints or a gingerbread man. Whimsical touches will be appreciated and enjoyed.
Enjoy Christmas cheers with family and friends. May we all spread goodwill and look forward positively to the year ahead, filled with thanksgiving, hope and fresh new beginnings.