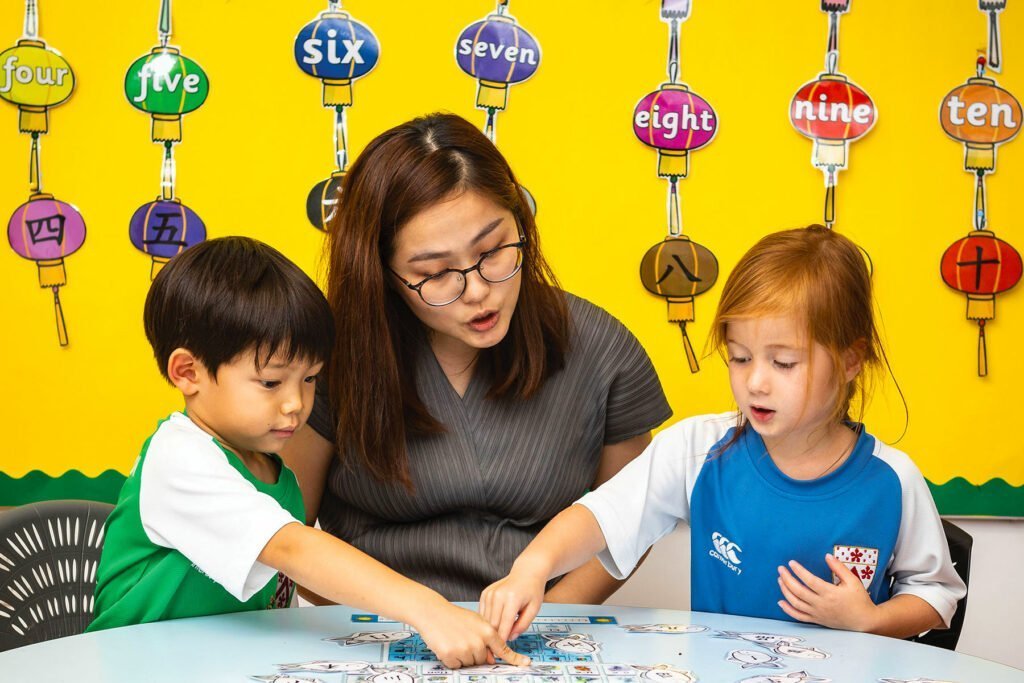 For children aged 2-7 years-old, Dulwich College Kindergarten School (DUCKS) is a dream. Located within the campus of Dulwich College (Singapore), it delivers a challenging, ambitious and holistic education enabling students to discover and develop their full potential. Children receive a happy and purposeful introduction to learning and an emphasis on pastoral care which ignites a warm and welcoming school environment. And that's not all . . .
It's a dual language environment (English and Mandarin)
At DUCKS, every class is taught by at least one native English-speaking teacher and one native Mandarin-speaking teacher. Children are fully immersed in the two languages all day and the aim is confidence and competency in both. Acquiring proficiency in more than one language broadens children's horizons, promoting endless possibilities for social and emotional growth, alongside academic development. DUCKS children also have daily Mandarin lessons.
High potential learners
A balance is struck between student self-guided explorations and the teaching of core competencies, particularly in reading, writing, phonics, maths and Mandarin. Teachers at DUCKS extend and challenge students in areas of strength and interest.  This might involve additional maths for children who demonstrate advanced knowledge of numbers, or enabling children to lead a lesson on a subject they're especially confident in. 
Leadership potential
Leadership positions open to DUCKS children include Student Council, House Captains, Ecowarriors and Techsperts. Dulwich College Kindergarten School believes that all children should have the opportunity to meet their potential and perform highly in areas in which they have particular talents and skills.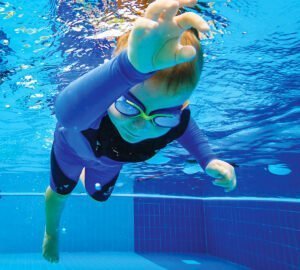 Specialist teachers
All DUCKS children have weekly swimming lessons using the school's three pools, and from the age of five years-old, they have specialist PE, music and choir lessons. They also have weekly specialist library lessons in a beautiful dedicated Early Years library and plenty of opportunities for drama, with all children performing in the 740-seat professional theatre regularly.

The DUCKS specialist teacher programme allows those with particular talents to excel in specific areas like music, sport, drama and art.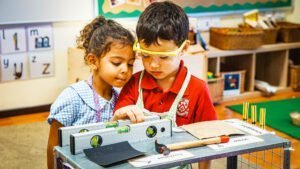 Incredible facilities
The purpose-built state-of-the-art campus offers outstanding amenities designed to nurture the intellectual, physical, social and emotional development of younger students. The world-class DUCKS facilities include three swimming pools, playing fields, indoor gymnasium, a rooftop bike track, library, two dining rooms, a butterfly garden, water play area, Forest School, and a professional kitchen. DUCKS children also have regular access to the Performing Arts Centre with three theatres.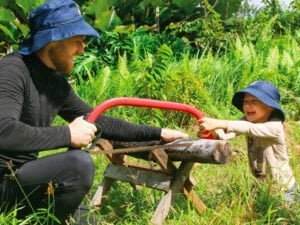 We embrace nature
The Forest School at Dulwich College (Singapore) uses the outdoors to build independence and self-esteem in children. The natural environment gives students an opportunity to take measured risks, collaborate with peers, design challenges and problem-solve. At DUCKS, there's a dedicated outdoor area where children in the Early Years go to Forest School on a weekly basis with the Forest School leader. Activities might include making a fire, toasting marshmallows, sawing wood or digging trenches. This allows children to apply academic skills, build emotional resilience, learn to manage risk and – importantly – have fun! 
Dulwich College Kindergarten School (DUCKS) is located within the campus of Dulwich College (Singapore), a leading international school with a British independent school ethos, which draws upon a proud 400-year heritage of excellence, innovation and values of the founding school in London. 
Visit singapore.dulwich.org for more information.