One way to create a fulfilling expat life and reap the benefits of living overseas is to embrace the rich local culture. Luckily for us, Singapore is filled with a fascinating blend of communities, behaviours and ancient traditions. In this three-part series, we meet three expats who've taken their love of the Lion City way beyond sampling laksa. First up, Iffy Ubby from Italy …
"My designs draw inspiration from the joy that CNY celebrations bring"
Ify Ubby moved from Italy to Singapore nine years ago. She's the Founder, Designer & Creative Director of fashion label Olive Ankara, which produces unique apparel that fuses West African prints with Asian history.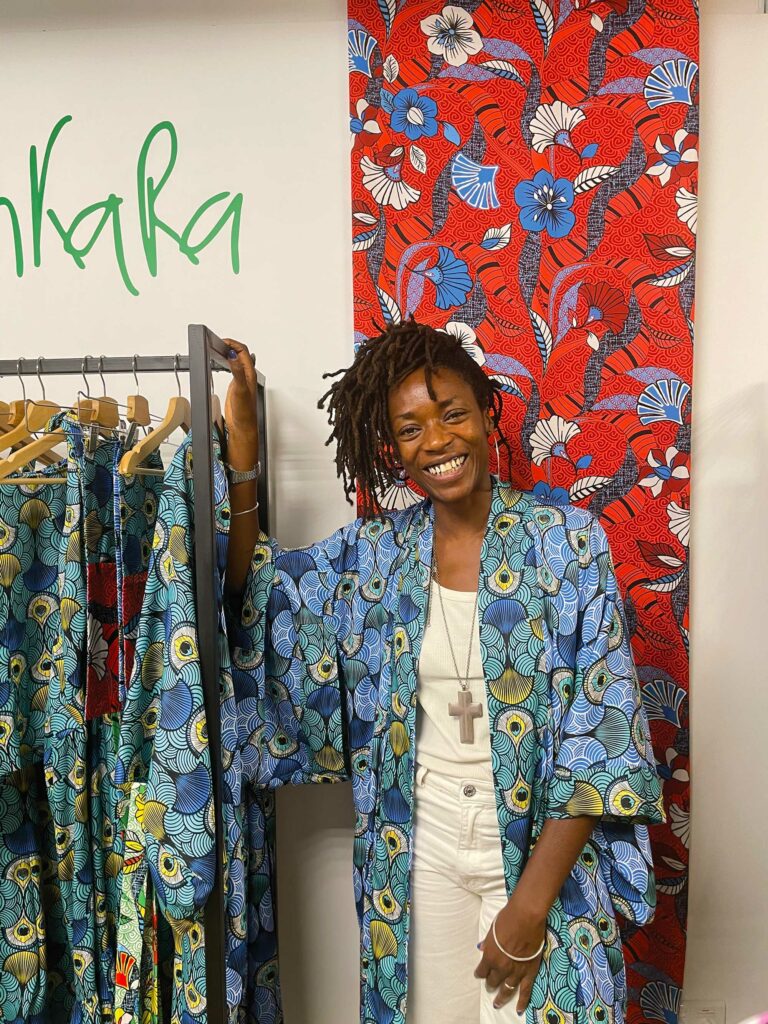 You launched Olive Ankara in 2017. How did it come about?
I moved to Singapore eight years ago as a cancer scientist. While completing my postdoctorate, I was also trying to find some African fabric for my wedding dress, and noticed the absence of African culture here. Eventually I sourced material from Nigeria to make my dress, and went on to open Olive Ankara as a way to bring African culture to Asia.
How have you brought an Asian influence into your designs?
In all of my collections, I marry my Italian roots with my West African heritage and my new Asian life through pattern and colour. Take my two latest prints: Ajo Aye means 'The Colourful Journey' and fuses pink and red Japanese motifs with vivid Ankara styles. Ewa Naibu means 'The Beauty Inside' and features blue and green hues which are evocative of peacock feathers, oceans and the Japanese significance of water. However, my love of local culture is perhaps the most obvious in the styles, colours and prints of my cheongsam collection.
Tell us about your cheongsams …
I started designing them in 2018. Being mindful of cultural appropriation, I talked to my local seamstresses and friends first who loved the idea, then I came up with a few different styles. I launched my first cheongsam collection in June of that year – now I create a new range each year which is more timely! For 2022 my  collection is called The Reunion Affair, and it draws inspiration from the joy, liveliness and mingling of cultures that the CNY celebrations bring. 
Your designs are so unique. Please talk us through some of them …
Each piece is different! Some come with mandarin collar fastenings, faux Chinese knotted buttons, big pockets, frills, puffy sleeves, or thick Asian-style belts. They're all individually designed, but I especially like to take pre-orders so I can custom-make a cheongsam to suit personal needs and choose a fabric to match the buyer's personality.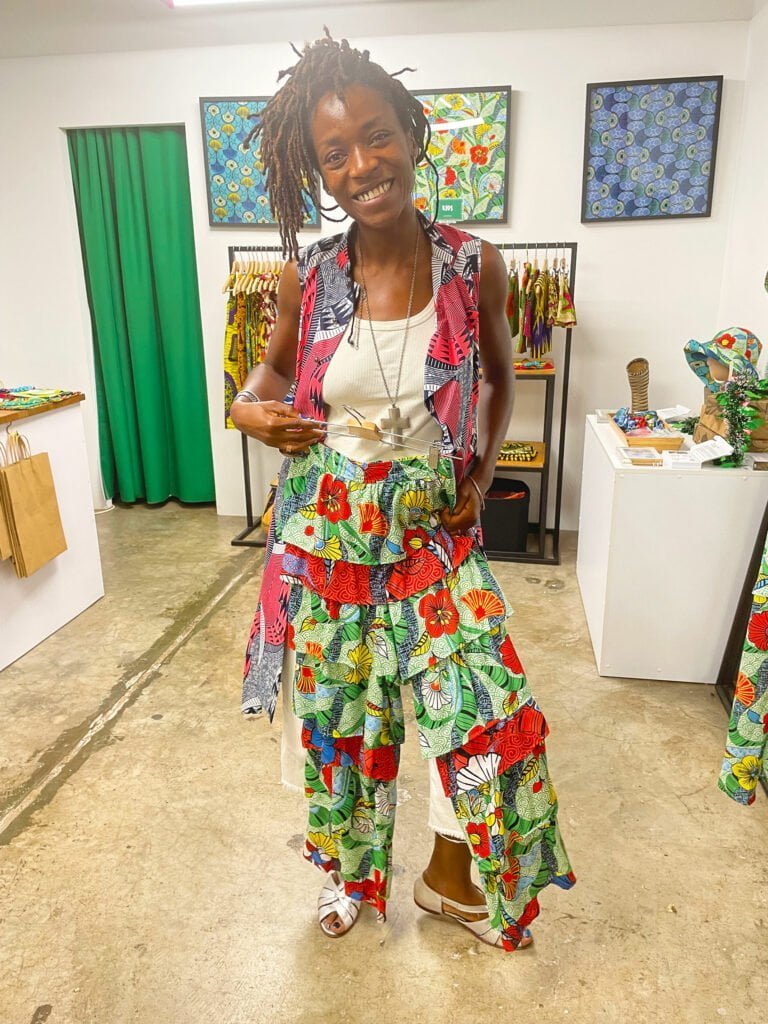 What are your favourite pieces in The Reunion Affair?
'Gigi' is a twin set of oversized shirt and high-waisted straight leg trousers – my take on the traditional 'auntie' outfit here. My lion dance pants, which shimmy and shake as you move in them, are influenced by the traditional Chinese Lion dance and Mu Guiying, a legendary Chinese heroine known for her martial arts. As the dance ritual is performed to bring luck, I like to think that my pants might be lucky, too!
What most inspires your work?
Everything about living in Singapore motivates me. The people I meet in and out of my shop, the rituals taking place throughout the year, the nature around me in the Botanic Gardens, the energy in the markets, the water beside me as I run on the East Coast. Even the sound of the birds that intensifies around Orchard Road as the evening sets in can spark a creative idea.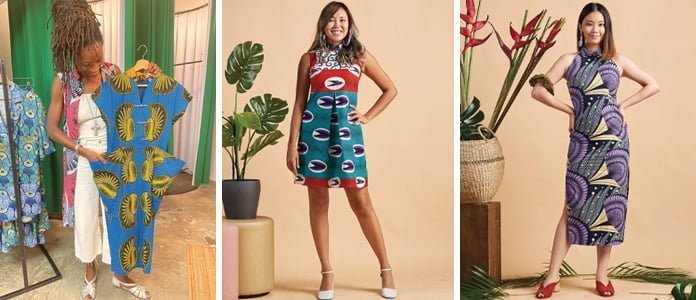 What's next for Olive Ankara?
I'm very environmentally conscious and aiming to achieve zero waste by 2022. I'm almost there. Right now, 98% of my fabric is used and nothing goes to waste (the introduction of masks to everyday life really helped with this!). My new Ajo Aye and Ewa Naibu prints are my most sustainable yet, made with biodegradable natural fibres. I'm also interested in learning more about Singapore's vibrant Indian culture for Olive Ankara, so watch this space …
The Reunion Affair is available for pre-order. Orders take approximately 2-4 weeks.
Visit the Olive Ankara showroom at #01-02, 79 Chay Yan Street, Tiong Bahru, 160079. 
Instagram @oliveankara
+65 8833 3427