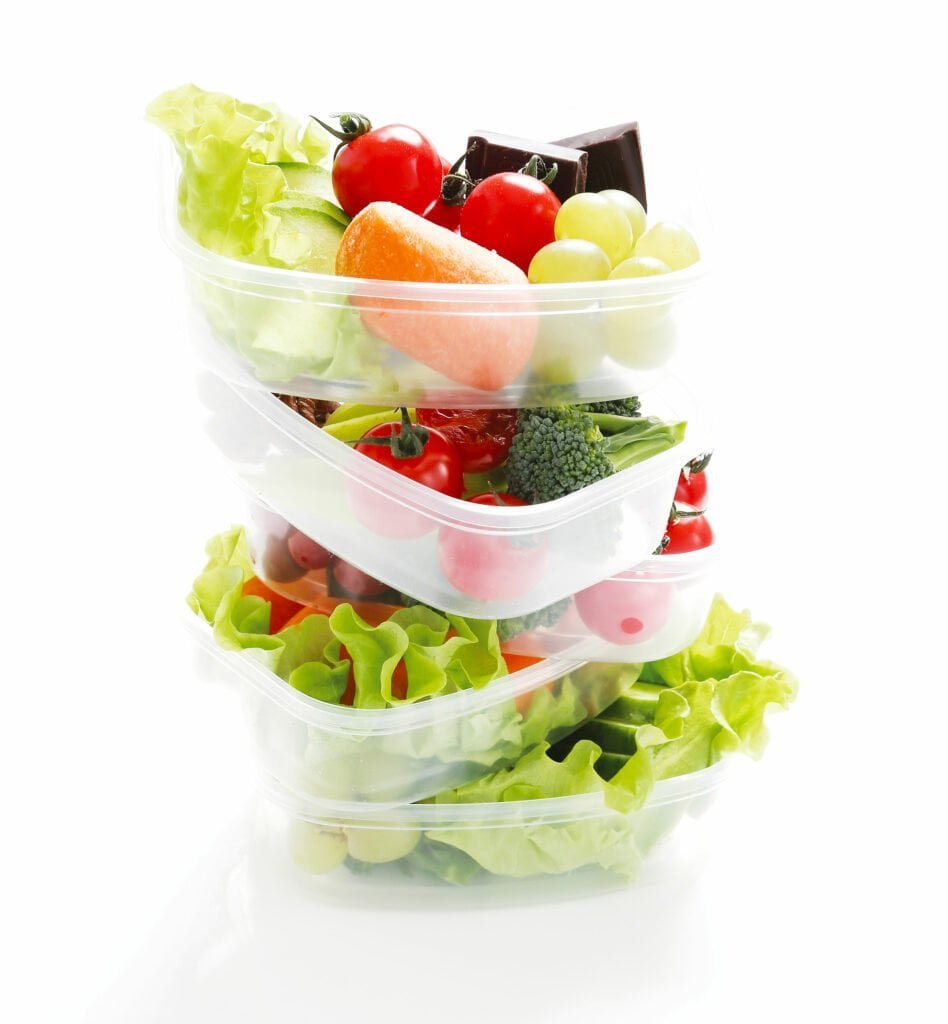 Coming up with healthy and creative kids' lunchbox ideas can be a chore. If you're like us, you start a new school term full of wild concepts including vegetables and salad. Three weeks down the line it's Vegemite or nothing. 
"A lunch box should be about balance; use less packaged food and don't forget the occasional treat," says Elizabeth-Anne Theodoros, CEO and owner of Dipsy Dips (dipsy-dips.com). "The last thing parents and guardians need is more pressure, especially in these trying times. So much food can be pre-prepared and frozen, so make batch cooking your friend."
Here she shares how to keep things tasty, nourishing, and interesting.
What's on your hitlist for a healthy lunchbox for kids?
Ideally a lunchbox has some complex carbs like breads, grains and protein like chicken or eggs. Think of easy to eat foods in small portions, plus a little treat. The key is to give children foods that will actually get eaten.
Where should you start?
I pretty much ate the same lunch every day at school back in Australia, with the exception of a Tuck Shop lunch once a week! So I'd recommend getting your little people involved. Ask what they'd like, and create a balance from there. Wraps seem to be having a moment. A lot of children love pasta salads or fried rice, but add a piece of cut-up fruit to the box. Muesli bars and bliss balls can be frozen if you make a batch. Keep it simple, and keep fun or fancy food for the weekends and special occasions.
Where's good to shop for healthy foods in Singapore?
I love Culina for unusual ingredients, and I also pick up food from wet markets. Nothing lasts very long in this humid climate, so it's important to do regular supermarket visits to make sure you have fresh produce.
What drinks work?
Water is always best and all that's really needed. Add freshly squeezed juice to the water to make it more fun. Coconut water is also great for busy little bodies in Singapore's heat. 
How can you make your life easier when prepping lunch every day?
So much can be frozen and wrapped in single portions. For instance, a ham and cheese sandwich freezes perfectly and will defrost by midday. Vegetables do not freeze for sandwich fillings but simple proteins do. Buy a good quality loaf of bread and pop a batch of sandwiches in the freezer. Vegetable sticks can be prepared and cut and stored in water in the fridge – they'll last around 3-4 days and stay crisp. 
Tell us about your collaboration with Little Farms …
I'm thrilled to be launching Dipsy Dips – a range of eight dips – with Little Farms in the new year. So far there are five versions of hummus, including Original, Fresh Herbs, Thai Pumpkin & Peanut, Sweet Chilli & Ginger Jam and an Almond Dukkah. I have soaked a tonne of chickpeas, squeezed many lemons and peeled thousands of garlic cloves! Little Farms only deals with local artisans to maintain the freshest ingredients, which is so important when most of Singapore's food is imported. 
How can you upgrade lunchboxes for teens and adults?
Choose foods that can be heated or served in a thermos. I send my partner to work with meals such as chilli, slow braised chicken cacciatore, pulled pork and simple stir-fries with minimum sauce that I batch cook on a Sunday. 
More of Elizabeth's box-faves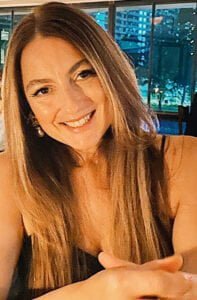 Savoury muffins

Falafel

Curry puffs

Noodle & pasta salads

Corn fritters

Frittata

Hard boiled eggs

Vegetable sushi

Meatballs

Pumpkin & feta sausage rolls

Greek salad without dressing

Marinated chicken legs

 

Hummus with vegetables for dipping

Easy to peel fruit or cut-up fruit

 

Crunchy veg like broccoli, snow peas, sweet beans, mini capsicum, cherry tomatoes, olives, celery & carrot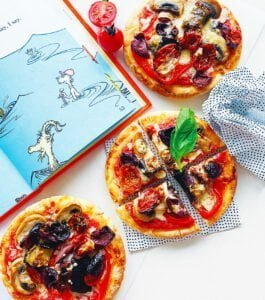 Pita Bread Pizzas
Individual pita breads

 

Tomato paste or tinned chopped tomatoes.

 

Cheddar or mozzarella

Vegetables such as olives, roasted cherry tomatoes, red peppers, mushrooms and roasted eggplant (as requested by my young friend, Fred)

Parmesan cheese

 
1. Spread a spoonful of tomato paste or tinned chopped tomatoes onto the pita bread.
2. Scatter on cheddar or mozzarella.
3. Top with vegetables.
4. Top with a tiny sprinkling of cheese and cook in a hot oven for five minutes or until bubbling.
"These will store for three days. Replace the turkey and spinach with chopped ham, cheddar cheese, peas, feta, roasted vegetables, herbs or roast pumpkin and feta"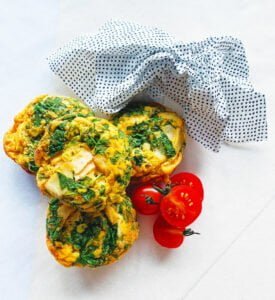 Mini Frittata
6 eggs

½ cup of cream

1 cup baby spinach chopped

100g cooked smoked turkey

2 spring onions finely chopped

Salt & pepper
1. Preheat oven to 180 degrees and grease a muffin pan. You can also pop the mixture into patty pans. 
2. Whisk eggs and cream in a bowl. 
3. Add spinach, turkey, spring onions and salt and pepper, and spoon into the prepared muffin pans. 
4. Cook for 15-20 minutes. Allow to cool.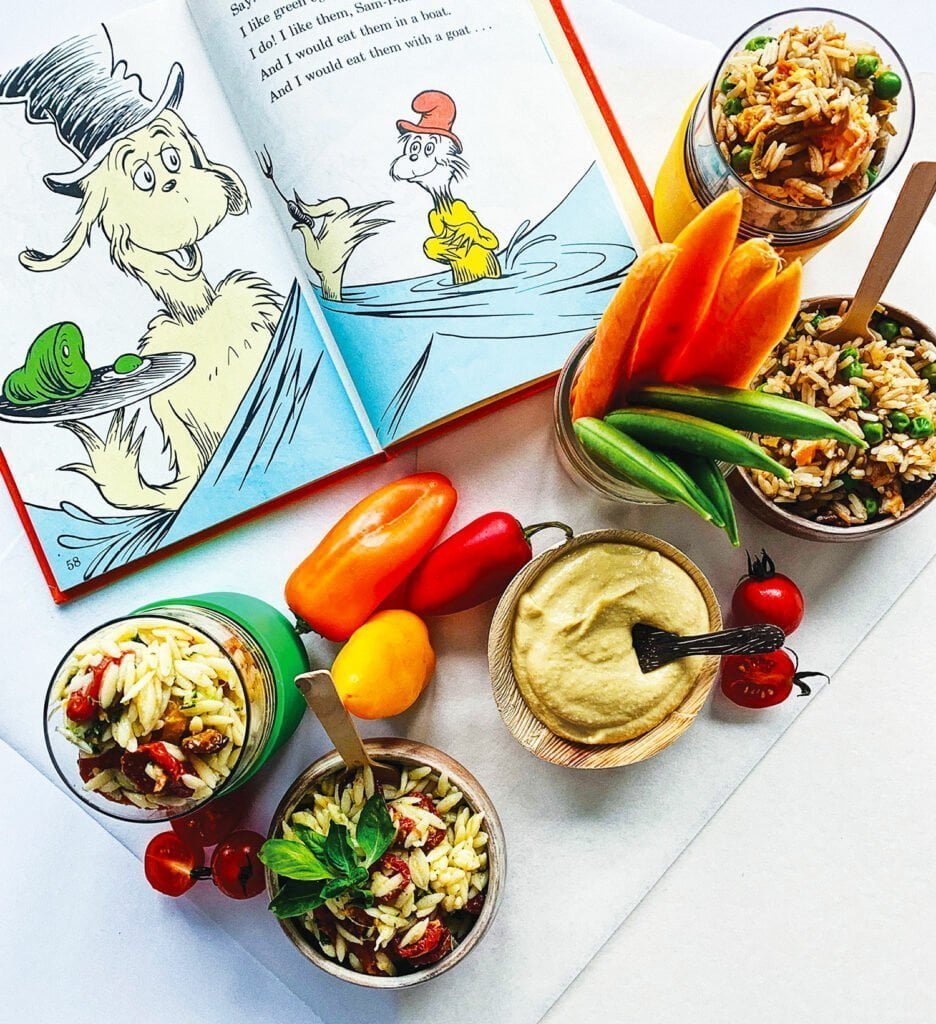 Pesto Pasta Salad
Cooked pasta shapes of choice

Pesto made with 1 bunch of basil, 1 cup grated parmesan, pepper and
olive oil

 

Oven dried cherry tomatoes (cook halved tomatoes on baking paper for two hours at 120o C)
1. Mix pasta with pesto to coat. 
2. Add as many tomatoes as is your preference.
Simple Fried Rice
3 cups cooked jasmine rice

 

1 small onion finely chopped

20g finely grated ginger (optional)

20g finely grated garlic (optional)

1 tbsp sesame oil

1 egg

1 cup peas (or other vegetables) in small pieces

Soy sauce or Tamari
1. Heat a frying pan. Add sesame oil, onions, ginger and garlic and fry until  translucent. 
2. Add the cold rice and move around the pan until the rice starts separating. You may need more oil – cook until hot. 
3. Move the rice to the side of the pan, break the egg into the pan and allow to nearly cook. 
4. Break up the egg and mix it into the rice, followed by the peas (or other vegetables).
5. Add soy sauce or Tamari. Optional salt to taste. 
For more foodie ideas log onto dipsy-dips.com. Follow Elizabeth @fooshionista @dipsy-dips