School's out for most schools in Singapore next week for the half-term holidays, meaning it's time to dig deep to find fun activities to keep kids entertained (and to prevent parents from going stir-crazy!). Thankfully, there's lots going on in Singapore. Here's a round-up of some options.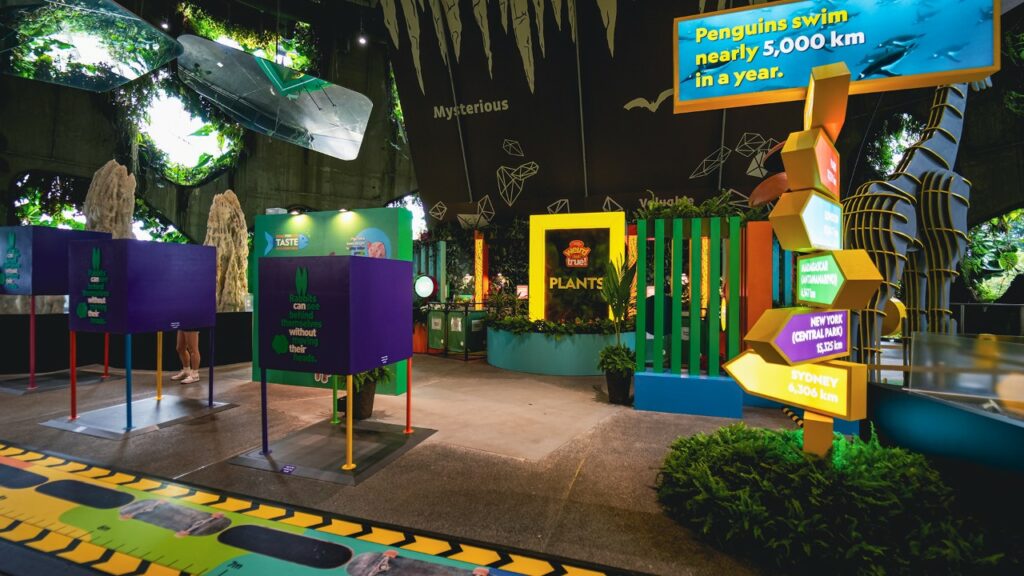 'Weird But True' exhibition, Gardens by the Bay
National Geographic's 'Weird But True' exhibition at Gardens by the Bay kicked off last month and is a winner for a half-term hotspot. Wander through the site set within the lush tropics of Cloud Forest, while discovering fun facts about the plant and animal kingdom. It's packed with visually stunning photos and colourful graphics, guaranteed to thrill (and maybe induce a little-person energy crash a few hours later – hooray!). Book up here.
Objectifs Juniors' workshops, 14 – 18 March
If you have a budding film or photography enthusiast on your hands, send them to Middle Road where Objectifs are hosting Objectifs Juniors' workshops  throughout the March half term holidays.  These  fun and hands-on workshops encourage visual storytelling, teamwork and problem-solving, and give kids the chance to express themselves creatively. Sessions include portrait photography, food styling and YouTubing. Recommended for ages 5 to 12. No prior experience is required. Click here for more information. 
Sporty Play Adventure Camp, 17 March
Energetic children will love this day dedicated to trying out new sports. Let them try out SUP (Stand up Paddling), trampolining, an old-skool obstacle courses and team games to sharpen their kinetic skills and help build confidence in movement. The fun begins at Siloso Beach, moves to River Valley and ends at Fort Canning. Click here for further details.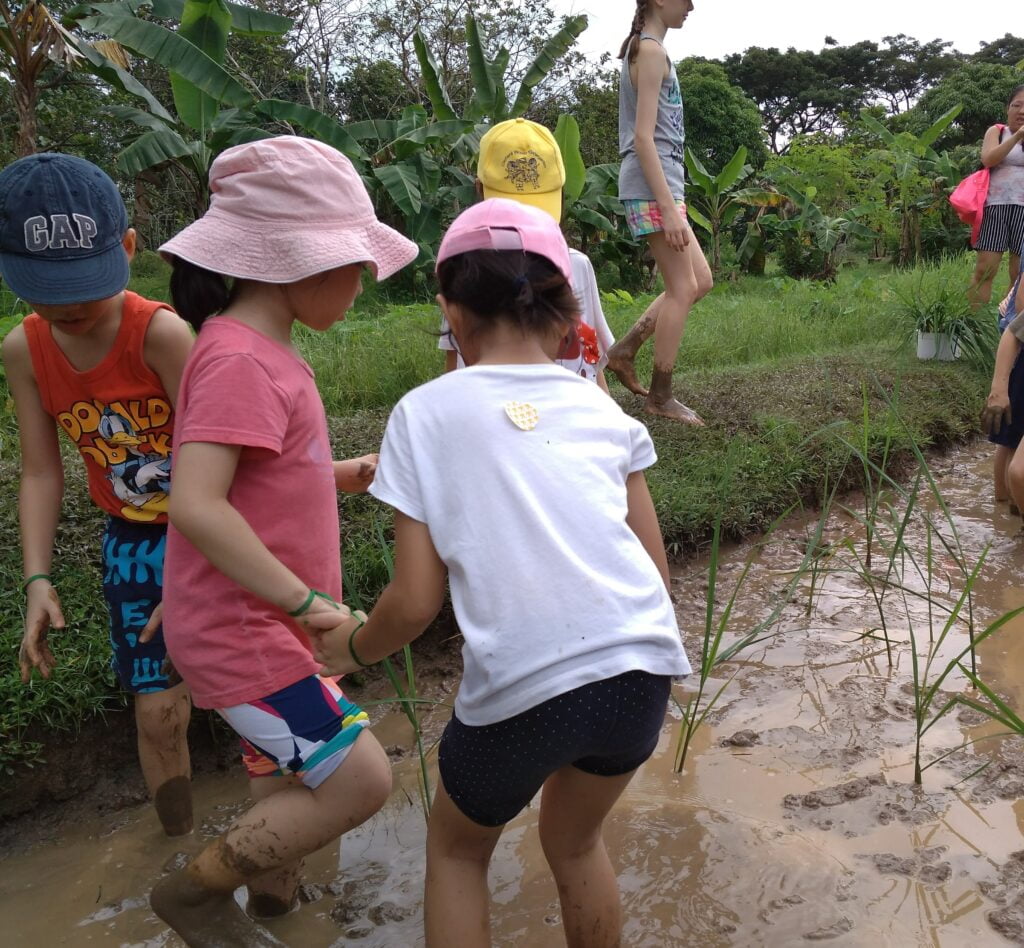 The Adventure Holiday Camp – Countryside Creatures Edition, 18 March
School's out so send your kids off to spend an enriching day out in the countryside getting  closer to nature and animals. In conjunction with Crane and Bollywood Adventures, this camp allows your children to hang with the animals of Kranji (while you get some peace!). They'll visit a goat farm, a frog farm, a fish farm and finish up with horse stable tours, horse grooming, feeding and pony joy rides. The camp is suitable for primary school children aged 5 to 12, and will be run by experienced facilitators. Discover more here.
Jurassic Dinosaur Adventure Park, Downtown East, until 20 March
Dino fans rejoice! The super-popular Jurassic Dinosaur Adventure Park at Downtown East has been extended until late March. This Interactive indoor playground is home to games, dinosaur rides, trains, a soft play area and a three-metre volcano to keep kids and adults entertained. Head here for details.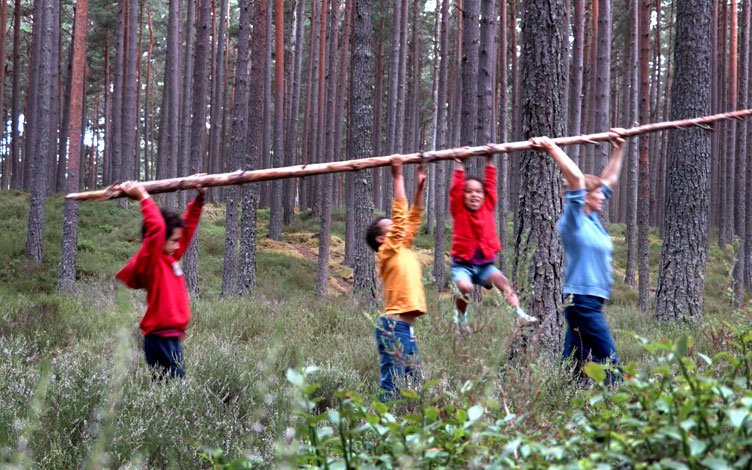 Dance, theatre & more at Esplanade, 9 – 13 March 
Esplanade – Theatres on the Bay are hosting dance workshops, fun theatre shows and engaging talks for children through the half-term hols. We're intrigued by Family Portrait, a dance performance from the UK's Barrowland Ballet. The audience watches from a 'swivelling stool' as the show takes you through striking imagery, choreography and intricate soundscapes. Find out more here. 
Arty fun at SAM, Tanjong Pagar Distripark, from 13 March
As part of the March Holidays, SAM is offering a cool lineup of programmes involving contemporary art. Starting from this Sunday 13 March, families can get together to create, learn and play through crafting, dance workshops and guided museum tours. We especially love the idea of the Fun with Denim workshop, which shows you exactly what to do with all those pairs of old jeans you thought you'd wear in Singapore, but somehow never got around to it …
Perfume Making Workshop at ACM, 19 March
If you can't get to Japan, why not bring Japan to you? Inspired by their Russel Wong in Kyoto exhibition, ACM are hosting a Perfume Making Workshop where those aged 7+ can try to capture the magic of Kyoto in a bottle. You'll get to learn the basics of perfumery and return home with new olfactory knowledge and a signature scent. Click here.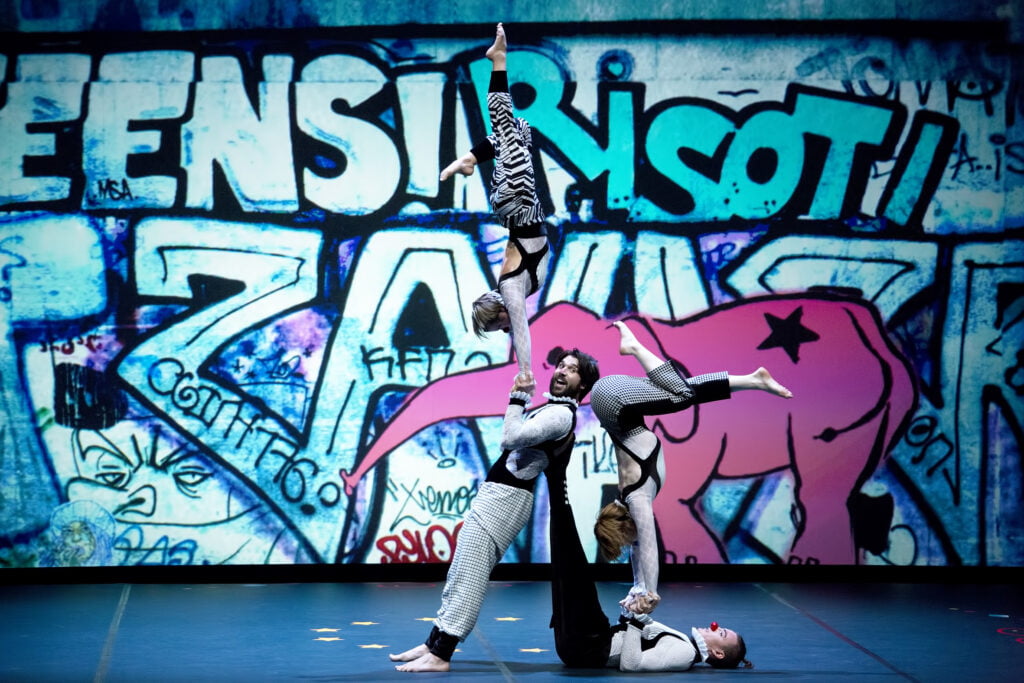 And if everyone is good … something for April
Brisbane circus company Circa comes to Singapore in April with their unique blend of circus, multimedia and music. This family-friendly show takes children and their adults on a safari through the lives of the tortoise, the elephant, the kangaroo, the swan, the life aquatic and many other beasts of fur, feathers and fin. Playing from 15 – 17 April only at Sands Theatre Marina Bay Sands, log on here to book your tickets sharpish!