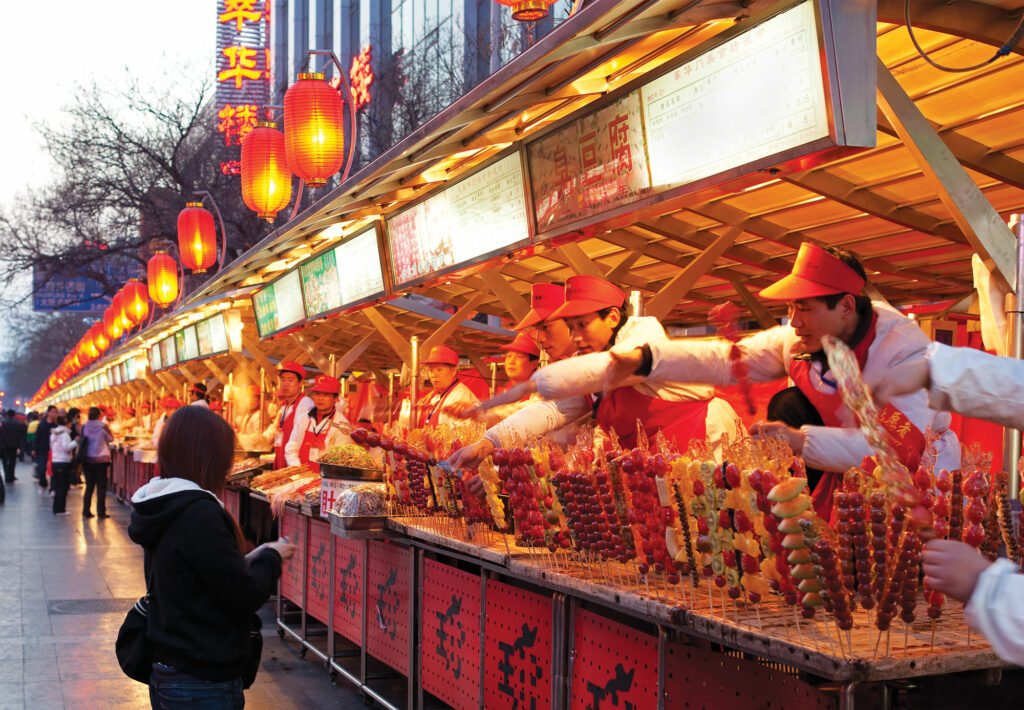 After holding the winter Olympic Games at the beginning of the year, China will host the winter Paralympic Games from 4-13 March. Capital city Beijing, plus the cities of Yanqing and Zhangjiakou, will see athletes compete in snow-sports and ice-sports. Tuckerbox takes a look at the wonderful cuisine and where to find a taste of Beijing in Singapore.
CHINESE CUISINE
The staple food for southern Chinese is rice (fan), while for northern Chinese it is noodles (mian) and buns (mantou) made from wheat. The most popular meat is pork. Chicken is also popular, with wings and drumsticks preferred. Fish is important in the diet, especially fresh steamed fish. Soya-bean products are served at almost every meal. Desserts are not a necessity, though fresh fruit is often an option. Traditional fare in Yanqing, a mountainous area near Beijing, includes tofu and potato dishes, as well as locally grown apples and grapes. In Zhangjiakou, a favourite skiing destination north-west of Beijing, specialities include youmian (oat flour noodles), mutton dishes and local mushrooms.
BEIJING FARE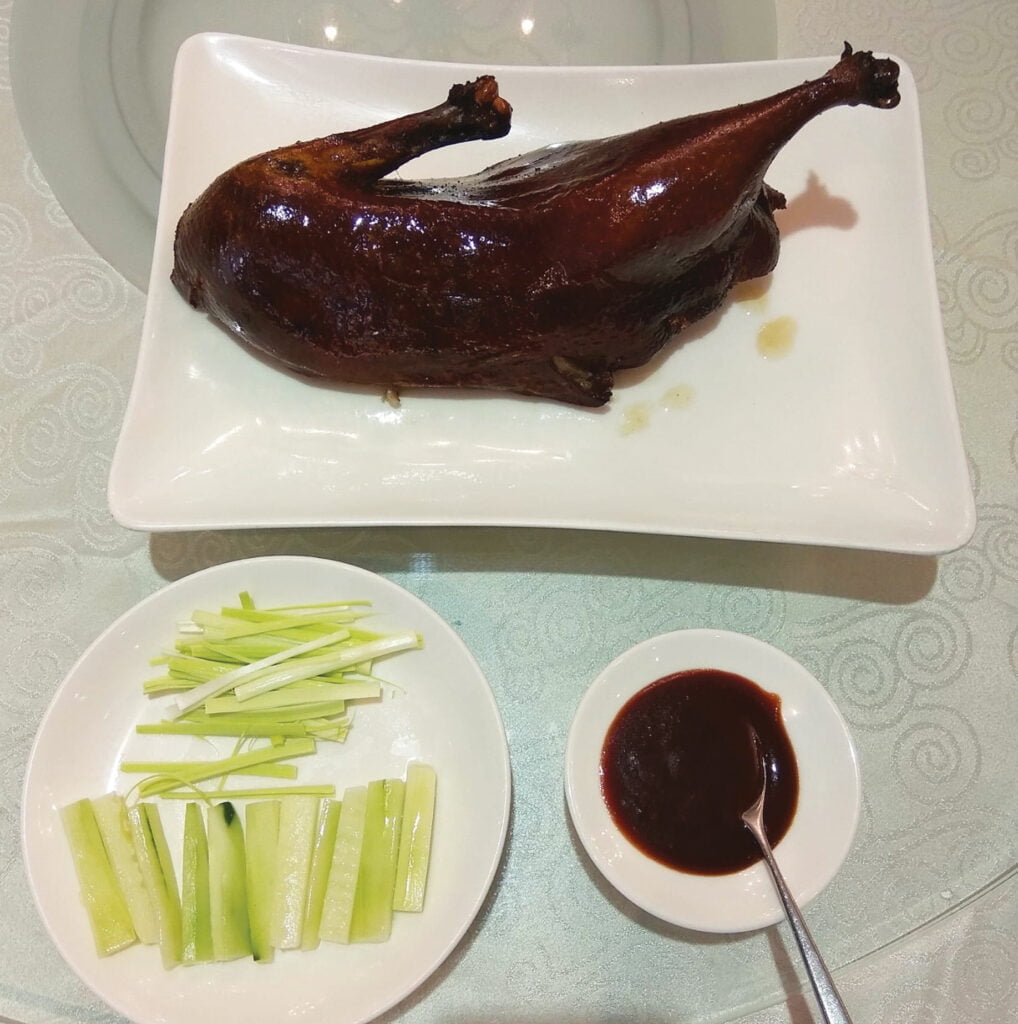 Many of us are probably familiar with the renowned Peking duck. (Peking being the older version of Beijing). The roast duck is prized for its crisp golden skin. A piece of the meat with skin is placed on a small pancake, together with spring onion and thick sweet plum sauce, then folded over and eaten using chopsticks or fingers. Other traditional Beijing cuisine includes dishes that are braised, fried or stewed, with delicate flavours emphasised. Garlic and spring onions are widely used. Bean-curd soup is popular: clear broth with soya-bean curd, Chinese mushrooms and pork. Also, five-spice chicken, marinated and deep-fried. Pig's liver is a favourite, stir-fried with assorted vegetables such as bamboo shoots, carrot and snow peas. Candied apples are well-known, with the toffee coated sliced apples, served hot, dipped in cold water at the dining-table resulting in a crisp toffee coating.
IN SINGAPORE
For tastes of Beijing, try these restaurants:
Lao Beijing at #02-11 Velocity@Novena Square, Thomson Road, for sweet and sour fish, dumplings, and noodles, and Chinese-style cocktails using baijiu and Maotai
Hand in Hand Beijing Restaurant, 143 Jalan Besar, for tofu and noodles, Beijing beef pie and Chinese taro coated in hot toffee, with Chinese beer and wine
Imperial Treasure Super Peking Duck at #05-42 Paragon Shopping Centre, Orchard Road
TungLok Xihe Peking Duck, #07-07 Orchard Central, Orchard Road
As many of us did for the winter Olympic Games, and for the summer Olympics last year, let us once more reflect on the Olympic motto, "Citius-Altius-Forticus" ("Faster-Higher-Stronger") as we now cheer our Paralympic athletes on.
CHINESE BEVERAGES
Chinese tea is a cultural asset, believed to aid digestion. Iron Goddess of Mercy (Tie Guanyin) is popular, as are jasmine and chrysanthemum teas. One of my favourites is Pu'er with its appealing woody aroma. For traditional Chinese wine (jiu), try rice or sorghum varieties, such as Zhu Ye Qing (Bamboo Green) or Maotai. Quench thirsts with beer like Tsingtao lager, or Snow with its hint of sweetness. Nutritious soya-bean milk is ever-favoured, warm or chilled.
Excerpts from "Chinese Etiquette-A Matter of Course" by Raelene Tan, published by Landmark Books.