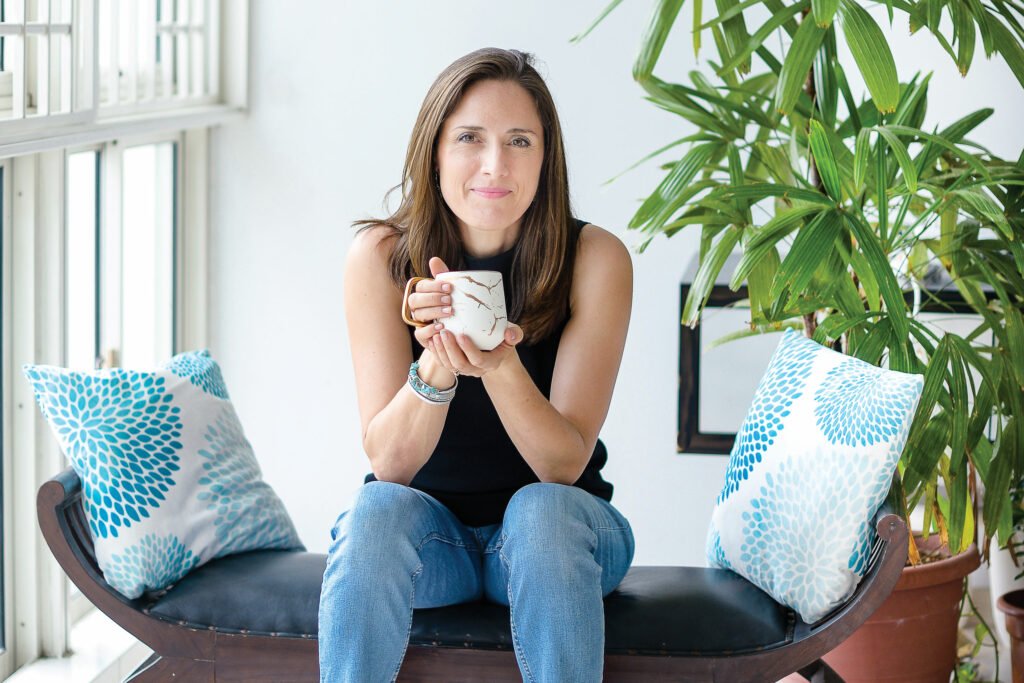 Dr Fiona Ghiglione had her  'do-it' moment one evening in 2019 while walking down a leafy street in Serangoon. The Australian expat had moved to Singapore from Argentina three years previously with her husband and two young daughters, and as she walked, she casually shared an idea for a new personal project with her eldest child. When the nine-year-old heard her mother's vision for Mothering Girls, she said, "Mum, you have to make this happen!" In the month that marks Mother's Day, Fiona reveals how her idea turned into a bona-fide business.
"The best thing we can teach our daughters and sons is emotional self-expression"
Tell us about Mothering Girls …
Mothering Girls brings cutting edge research together with child development and mindfulness to give our daughters the most enriching upbringing possible. While training to become a specialist in mindfulness-based interventions for adults and children, I worked with many girls and their parents. Along the way I was struck by how often I'd hear unhelpful comments about raising females – statements such as "Wait until she's a teen!" or "Ugh, girls are so difficult and emotional!" Yes, girls go through many hormonal changes in the pre-teen (8-12) and teen years, but if parents head into this time with dread and fear, this will only disconnect us from them. 
How do you work?
I directly coach pre-teen girls and their mums. Working with the mum-daughter dynamic is so important because it's in this relationship that the teens are going to play out. I also support the wellbeing of girls and mums as a Wellbeing Advisor at Tanglin Arts Studio. In 2022, Mothering Girls has several programmes for pre-teens and their mums:
I Can Do Hard Things:

This coaching and resilience programme helps girls to challenge themselves to try difficult things and equips them with the tools to bravely tackle them

Phone Savvy:

A workshop to prepare pre-teen girls for the responsibility of having a phone and giving them the tools to be brave, smart and kind online

Mum and Me:

An 8-week online mum and daughter course to do together to prepare for the teen years. This covers topics such as puberty, body image, tech, friendships, healthy communication, confidence and mindful discipline
How do we raise daughters to maintain a healthy body image and attitude?
Every day girls face a barrage of messages about their bodies from the media and society in general. Recent Singaporean research shows that 80% of girls wish they could change their appearance. We need to teach our daughters to understand their changing bodies and appreciate how amazing they are. We can shift our attention from what a girl looks like to how she contributes to the world. We can help girls to get out there and try new things, to step away from their comfort zone and to learn about themselves – this is the source of real confidence. 
When did you start your training?
My journey started with my doctorate at Sydney University – one of the first on mindfulness in Australia. I studied how mindfulness improves attention, emotional regulation and self-efficacy. Then I went on to become a mindfulness educator (MBSR and Mindful Schools) and practitioner.
What can males do to help?
Dads can invest time in listening to their daughters. Find something they both want to pursue together. Encourage creativity, work ethic, risk taking and values. Support her independence. Don't do anything for her that she can do for herself. Celebrate her efforts as success. The best thing we can teach our daughters and sons is emotional self-expression. Creating a culture for siblings where they can say how they feel and also respect one another's experiences builds an excellent foundation for communication.
Where do you turn for parental inspiration?
A lot of my work and research has been following in the footsteps of mindfulness pioneer, Dr. Shauna Shapiro. Her book, Mindful Discipline ($22, bookdepository.com) is a must for mums interested in this topic. I love psychologist Dr. Aliza Pressman from Raising Good Humans (draliza.com) for her compassionate, connected approach to parenting, and Brene Brown for her work on vulnerability (brenebrown.com).
What's the best mothering advice you've been given?
Our children need a balance of unconditional love and limits to flourish. I think we often feel that if we put strong limits in place, we're going to lose influence with them and will damage the relationship. But if they understand 'the why' behind those limits and feel loved, nurtured and connected, they will be more willing to accept them. Limits, when done well, serve as a safe container for our children to grow and flourish. 
What's the toughest thing about being a mother of girls today?
With the rise of social media and the digital world, children are being exposed to so many more things than we were when growing up. I think this can be quite complex and overwhelming to navigate as a parent. Digital safety, body image, eating disorders, self-harm, cyberbullying and relational aggression are just some of the concerns that parents need to know about.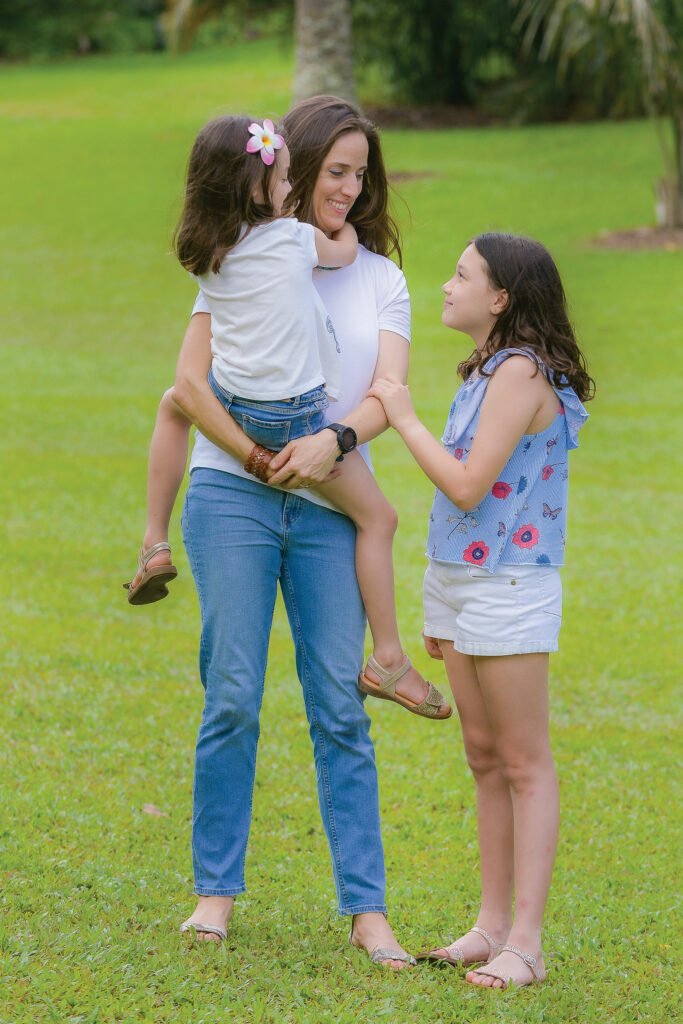 5
key messages for girls today
You can do hard things

Kindness is a choice

Your body does amazing things. Treat it well

You are enough, just as you are

I love you no matter what. Mistakes and all
motheringgirls.com   instagram.com/motheringgirls     facebook.com/motheringgirls