Australia's tourism industry is on the road to recovery after a tough few years of Covid-19 and recent natural disasters. Prior to the pandemic, Australia welcomed almost half a million Singaporean tourists each year, making Singapore Australia's sixth largest source market for tourism. In addition, more than 80 per cent of leisure travellers from Singapore are repeat visitors to Oz, with nearly three quarters visiting us more than twice. This familiarity is a huge strength and an opportunity to encourage repeat visitors from Singapore to explore new and less familiar Australian destinations.
When Australia's international border reopened to Singaporean travellers last November, Tourism Australia launched its campaign "Yours to Explore" tailored to Singaporeans to remind them that our country is safe and open for business. Australia's natural beauty and breathtaking landscapes have always been a major draw for international tourists, and as environmental awareness has grown, visitors are increasingly interested in the impact that travelling has on the planet. Combined with a greater conservation effort, this has led to the development of a vibrant eco-tourism sector across Australia, and a variety of exciting new eco-tourism options being available.
If you're planning a visit to Oz, but also care about your environmental footprint, consider these travel destinations and activities that put sustainability front and foremost.
Sleep amongst Aussie wildlife in the eco-friendly Sky Pods near the Great Ocean Road in Victoria. Located in the breathtaking Otways, the pods have been dubbed "Luxury Off-Grid Eco-Accommodation" and each houses a fireplace and modern amenities, with a beautiful vantage point. It doesn't hurt that Rainbow Falls, Cape Otway Lighthouse and Station Beach are all within walking distance, and both pods boast amazing water views.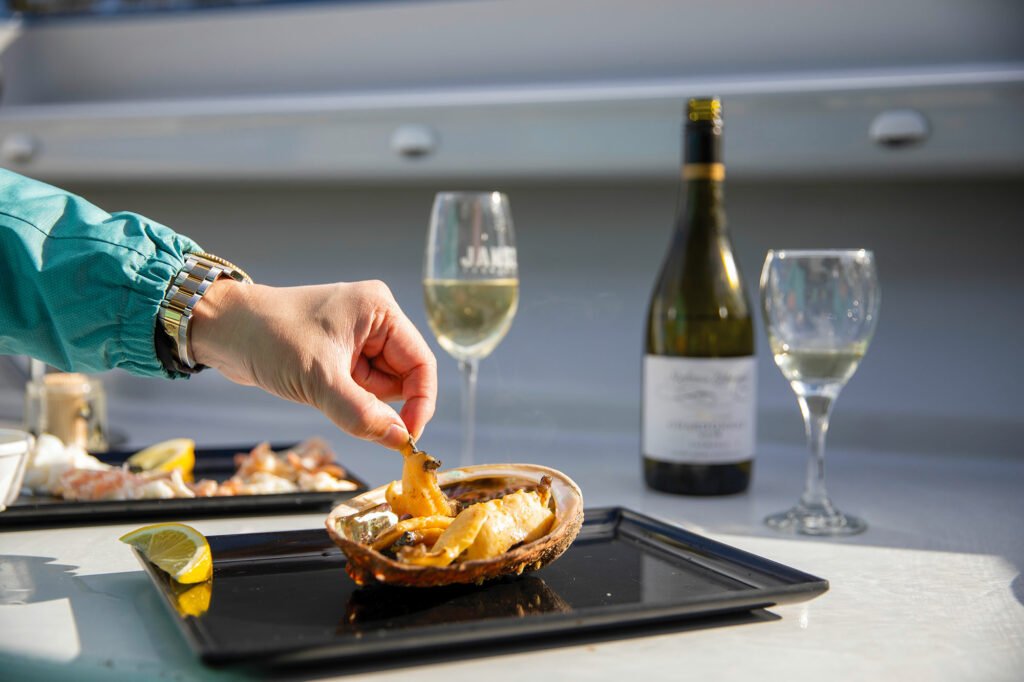 Guests can set sail with Pennicott Wilderness Journeys for their Seafood Seduction Tour in Tasmania. You'll get the chance to shuck oysters straight from the sea and cheer on your guide as they dive for abalone and sea urchin. Back on board, enjoy a seafood feast with the fruits gathered that morning – expect rock lobster, abalone, sea urchin, mussels, oysters, sashimi, salmon and more.
Explore Uluru and Australia's Red Centre on foot, with this new seven-day walk. Visit highlights including Ormiston Gorge and Standley Chasm along the trail, and don't miss the opportunity to marvel at the spectacular views of Kings Canyon. After some gentle desert walking, witness the largest monolith in the world, the sacred site of Uluru. This tour perfectly encompasses the highlights of Central Australia.
Founders Janine Duffy and Roger Smith of Echidna Walkabout Tours host numerous multi-day wildlife tours. On their tour in the You Yangs near Melbourne, guests can participate in a conservation activity like planting koala-friendly trees which is key to regenerating koala habitat (regeneration of bush habitat in recent years has helped local koala populations double). Don't miss the company's newest tour, Island Birds & Whale Sharks, an eight-day expedition surveying animals overhead and underwater, off the coast of Exmouth in Western Australia's Ningaloo region.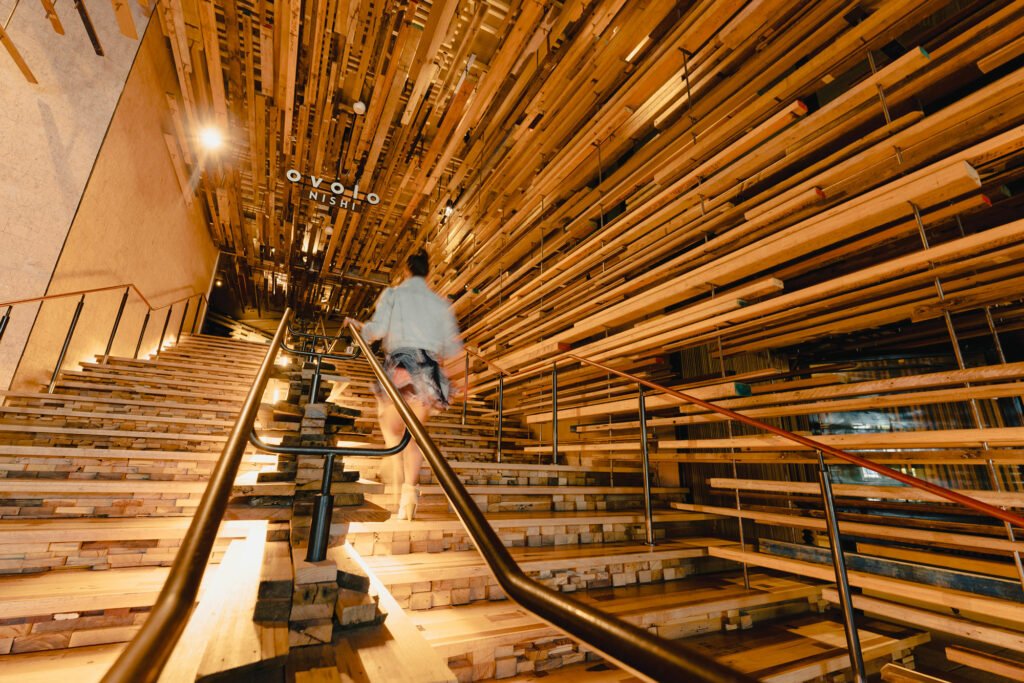 At Ovolo Nishi in Canberra, much of the furniture was made using reclaimed and recycled materials, including the striking salvaged oak bedheads. The hotel's centre piece grand staircase was also crafted from salvaged timbers and offcuts of Nishi's blackbutt façade. Their zero-waste approach is enhanced with cutting-edge technology, for example, the restaurant uses an environmentally friendly system employing air, water and microbiology to transform food waste into an environmentally safe liquid.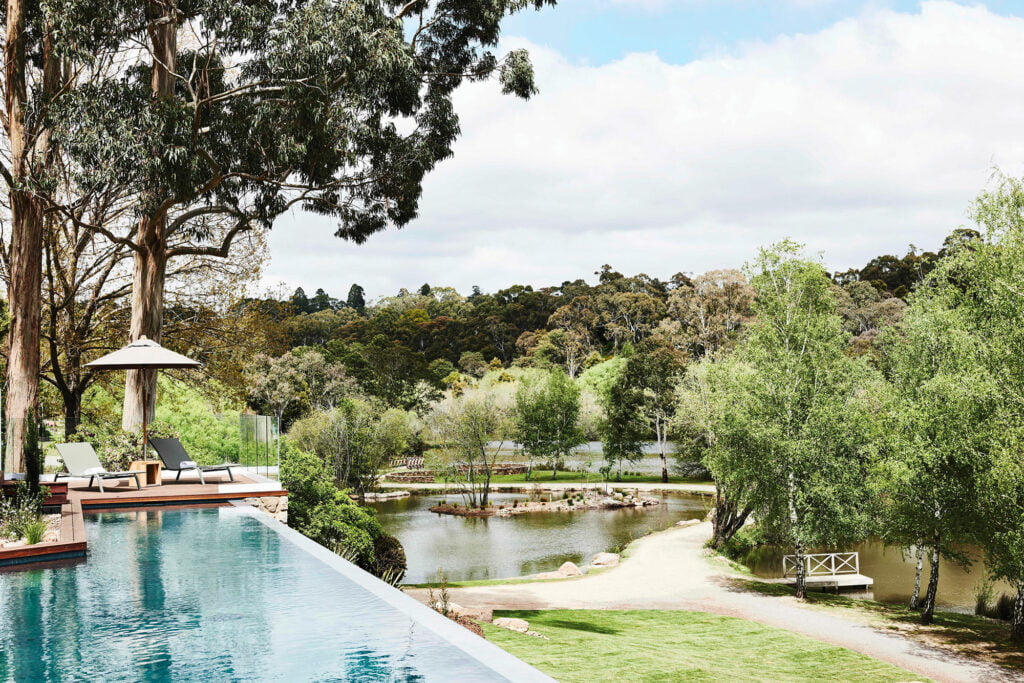 At Lake House Dayelsford's on-site restaurant, the produce is grown, picked and harvested from Dairy Flat Farm, the restaurant's own 38-acre regenerative growing facility, located ten minutes down the road. There is a 100 per cent focus on quality and sustainably-grown food and the restaurant epitomises the positive impact a single business can have on an entire region.
Amy Gash, the resort's custodian, and her family have reinvigorated the re-vegetation programmes on the island and set the resort on the path to operating wholly on renewable power. Over 15 years they've planted over 10,000 trees and native plants, leading to an incredible resurgence in bird life, particularly in migratory birds. The resort also utilises a holistic approach to sustainability, from water and power generation, to waste minimisation and disposal. It has been on a solar powered journey since 2007 and is now almost powered by 100 per cent renewables after the installation of 900 solar panels and 240 batteries, reducing around 500 tonnes of carbon emissions for the resort each year.
Sequoia Lodge in South Australia offers a complimentary on-site experience programme featuring dreamtime story tours, guided walks of the neighbouring Mount Lofty Botanic Garden, and the opportunity to meet artisan producers.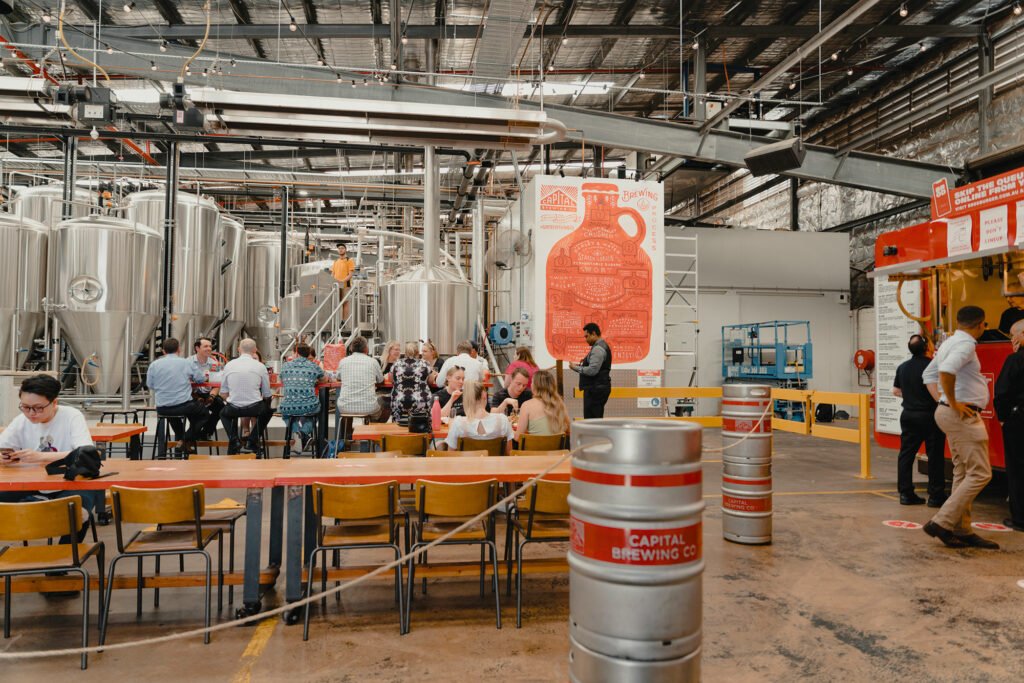 Capital Brewing Company takes a simple but revolutionary approach to waste disposal. They send their waste hops and yeast to a nearby organic farm, where it's used in the production of organic compost. They also send their waste grain to the same farm to be fed to organic beef cattle. This way, the brewery is diverting and re-using around ten tonnes of waste per week, producing 500 tonnes of compost per year. The brewery is powered by green energy generated from natural resources, with a centrifuge that recovers more beer per batch, one of the many water-saving initiatives. Capital Brewing Company also investigated alternatives to pallet shrink wrap, finding a plant-based material that behaves like plastic.
At Emirates One & Only Wolgan Valley, the first resort in the world to achieve internationally accredited carbon-neutral status, expert field guides lead activities for all ages – including wildlife monitoring and tree planting. Guests can join the daily Conservation Programme, which aims to assist the reserve in its bushfire recovery and ongoing restoration to natural bush. Guests can also help plant trees that are grown from the one million native seeds that other guests have collected over the last ten years.
#DYK we're on Instagram?
Join our Australian High Commission community on Instagram to help us share the very best of Australia in Singapore. Follow us at @australiainsg or follow the hashtag #GreatMatesAUSG.