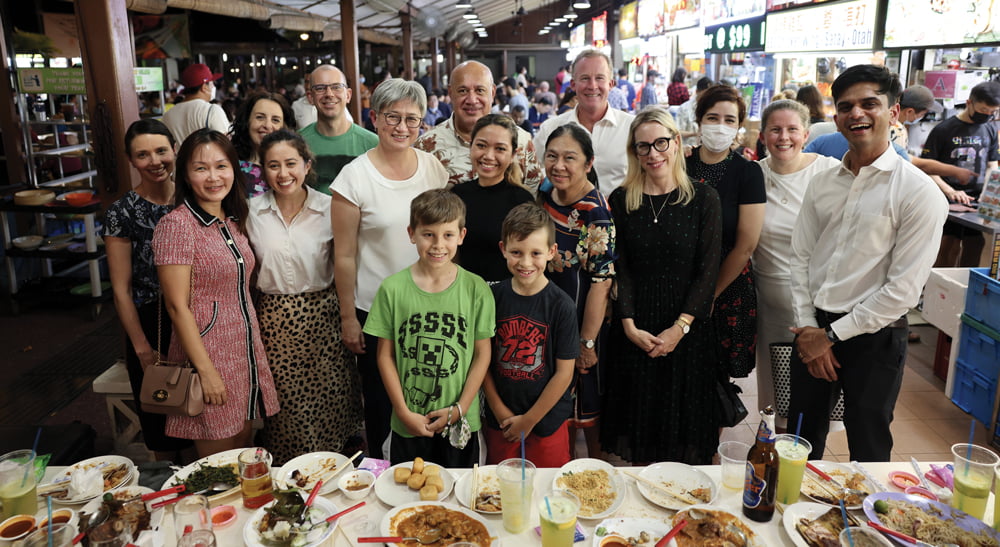 Foreign Minister Penny Wong visits Singapore

 
Australia has deep connections with Singapore and our shared region. More than geography ties us together. We have genuine links: family, business, education, tourism, and so much more. The Australian Government's priority to deepen Australia's engagement with Southeast Asia was made clear by Minister Penny Wong during her first visit to Singapore as Australia's Foreign Minister in July.
In a major speech to Singapore's foreign policy community, and more than 1,000 viewers online, Minister Wong spoke about her personal connection to this region and Australia's shared future with ASEAN and Southeast Asia. You can read Minister Wong's speech in full at foreignminister.gov.au/minister/penny-wong/speeches.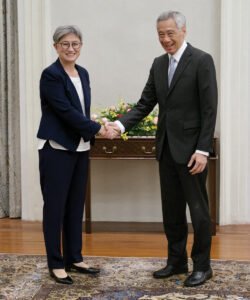 The Australia-Singapore relationship is more than official links. We trust each other, we like each other, and we visit each other often. We're there for each other in good times and tough times. During meetings with Prime Minister Lee Hsien Loong, Deputy Prime Minister Lawrence Wong and Foreign Minister Vivian Balakrishnan, Minister Wong thanked Singapore for its assistance during Australia's bushfire and flood emergencies and the Covid-19 vaccine swap. Our foreign ministers agreed to further explore and expand our countries' green economy partnership and work together to build more resilient supply chains to withstand future crises. Minister Wong also met with a group of Singaporean women leaders from politics, business and civil society to hear their insights. 
Australian High Commission staff enjoyed hosting Minister Wong for a typical hawker centre dinner of sambal stingray, lala with chilli crab sauce, oyster omelette, hokkien mee, popiah and stir fry kangkong.
Have you seen 'Ever Present: First Peoples Art of Australia'?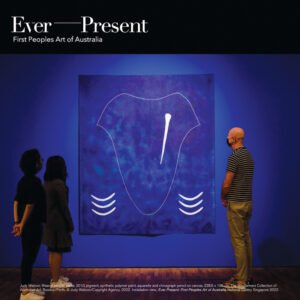 Time is running out to catch the largest exhibition of art works by Aboriginal and Torres Strait Islander artists ever to tour Asia. Running until 25 September at the National Gallery of Singapore, 'Ever Present' includes historical and contemporary art works by over 150 Aboriginal and Torres Strait Islander artists from across Australia. 
Australian High Commission is honoured to support this significant exhibition that celebrates Aboriginal and Torres Strait Islander art, while also grappling with Australia's complex histories. Learn more at nationalgallery.sg/everpresent 
Follow Australian High Commission on social media!
Throughout the next few months we'll be sharing about Australia's cultural diversity and sporting achievements. Join our community on Instagram at @australiainsg or follow the hashtag #GreatMatesAUSG.