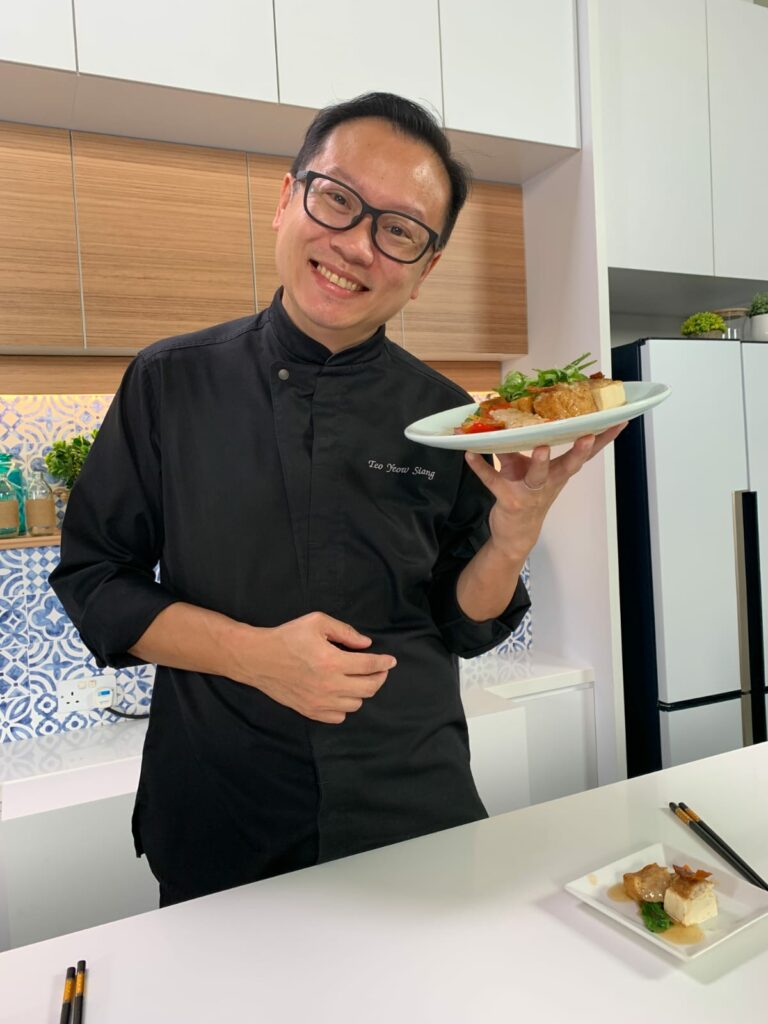 Chef Teo Yeow Siang is not only the Culinary Director at Singapore catering company Three Embers, but he's also overseeing the food menu for this year's iconic ANZA Melbourne Cup Race Day. Given the history of this famous annual event which takes place in Melbourne on Tuesday 1 November 2022, and is recreated at Singapore Turf Club on the same day, he has a big role to fill! The event promises all of the usual razzmatazz, charity prizes, the Fashions on the Field competition and – of course –  exquisite food and drinks. We speak to Chef Teo Yeow Siang about his culinary career and his plans for feeding us up at the Cup!
When did you discover your passion for cooking?
When I was in secondary school, I started cooking for my brother when my mother was working. At the time, I realised that I could cook quite well and went ahead to enroll in culinary school and learn more about this industry. 
When did you become a qualified chef please?
I was Kitchen Director at Purple Sage and Executive Chef at Lavish Dine catering. Prior to entering the catering scene, I was sous Chef at Unilever and Beaufort Hotel. I also had the privilege of leading our nation's culinary team to clinch a double Gold medal performance at the Culinary Olympics 2016, one of the world's most prestigious culinary competitions. This will always be a highlight in my career. 
What are your favourite types of dishes to cook?
As a personal mission, I aim to showcase the best of Singapore's offerings through my cooking and source for locally farmed produce as much as possible.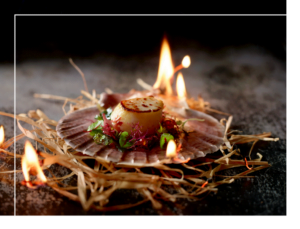 What most influences the dishes you create and why? 
The dishes I create are mostly inspired by local delicacies. I enjoy bringing out the distinct flavours of our heartland classics and elevating them through diverse textures and extraordinary presentations. 
You're overseeing the menu for ANZA's Melbourne Cup this year. Can you share a little about the flavours and concepts? 
It is a great honor to be given the opportunity to curate the menu for ANZA Melbourne Cup. The menu is curated based on using freshest ingredients and locally farmed produce, with an element of New Zealand and Australia produce. 
How are you hoping guests will feel after dining on your cuisine?
I am hoping that the guests will feel delighted from enjoying the dining experience which brings together a slice of New Zealand and Australia combining with fresh locally farmed produce. 
Where are your favourite restaurants in SG and why? 
Chin Huat Seafood Restaurant. I enjoy their live seafood; the style of cooking brings out the freshness and flavours of the seafood. 
What's your fave hawker/local dish and where do you get yours?
I love a good fried Hokkien Prawn noodle, a hawker stall that I frequently go to at Ang Mo Kio Avenue 10. Their hokkien prawn noodles has great wok hei and very robust prawn stock.  
What are your views on Singapore's dining scene right now?
We have a very vibrant dining scene, from the many chefs from all over the world choosing Singapore to establish their restaurant here. When I dine at these restaurants, I am also learning from these chefs, and it gives me ideas to try using their techniques to our local cuisine. 
Find out more about Three Embers on Facebook and Instagram
Get your ANZA Melbourne Cup Race Day tickets here