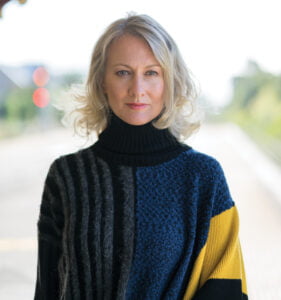 How did your role at Raffles Hotel Singapore come about?
I've been writing for seventeen years and as I've always loved the hotel, I wrote a murder mystery set there. When I finished the manuscript, it occurred to me that the hotel might not appreciate me murdering people in their lovely property! I got in touch to double check. After asking to read what I'd written, they invited me to be their second Writer-in-Residence. 
How long has the residency programme been running?
It began in 2019 with Pico Iyer. The idea behind it is to offer authors a place to retreat and draw inspiration from the hotel's architecture and rich literary heritage. Raffles Singapore has long played muse to renowned writers and the aim is to continue that tradition.
You began your residency online due to the pandemic. How easy was this?
I was lucky to visit Raffles post restoration in August 2019. This allowed me to revise my manuscript with all the up-to-date atmospheric details before travel stopped. After that we had to adapt the residency online. Raffles Writers Bar head bartender Nicholas Alexander and I had great fun chatting over Zoom about the new cocktail list based on the characters in my novel. Sadly, I had to imagine them rather than taste them! 
Now your book's completed, please give us an overview. . .
The Raffles Affair is a modern-day whodunnit; a glamorous revival of the Golden Age mysteries. It begins with former MI6 agent Victoria West arriving at Raffles Hotel Singapore to attend her friend's wedding. I often retreat into old classics for the fun and sophistication they exude, and that's what I've tried to do with this book.
What do you love most about writing from Raffles Hotel Singapore?
Its calmness and rich literary heritage make it the perfect place to write. As far back as 1887, the likes of Rudyard Kipling and Joseph Conrad have inaugurated legendary literary tradition there. For any writer, it's impossible not to feel inspired.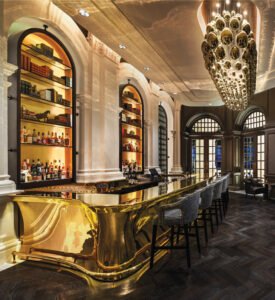 What's your go-to cocktail at the Writers Bar?
In the past, I haven't been able to go past a chilled glass of Billecart-Salmon champagne. But on my next visit, I'll order an Agent Provocateur cocktail, which is Nicholas' creation inspired by my book's protagonist, Victoria West. 
Where are your favourite things to do in SG?
The first thing I do is head to a hawker for rambutans and a mango juice (mangoes are horrendously expensive back in New Zealand!). No visit to Singapore is complete without visiting the local bookstores. We don't get much Singaporean literature in New Zealand, so I enjoy discovering new authors when I travel. 
Purchase The Raffles Affair ($29.90) online at rafflesarcade.com.sg or can be purchased in person at Raffles Boutique.