Ristorante Pietrasanta is one of the most acclaimed Italian restaurants in Singapore renowned for its authentic Italian cuisine. And now Ristorante Pietrasanta does a spin-off with Casa Pietrasanta, a new private dining concept that has opened its doors at One North. This new space brings the same refined flavours made famous by Chef-Owner Loris Massimini but curated for smaller, more intimate celebrations.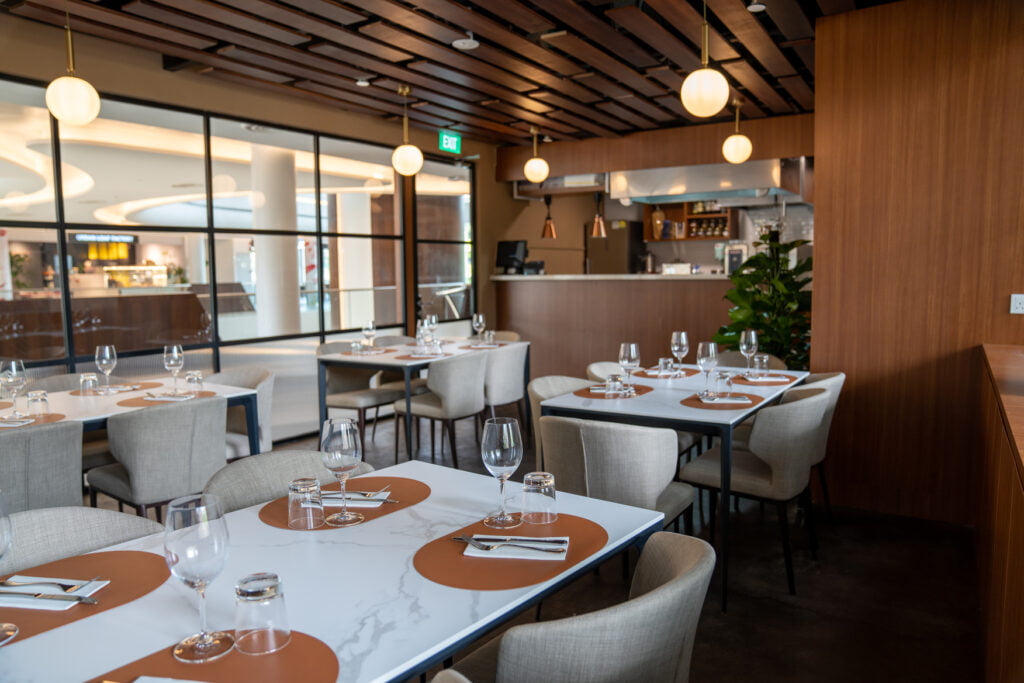 Cafe Pietrasanta concept was born from Chef Loris's passion for cooking and hosting friends with a menu that pays tribute to the different generations of Italians who enjoy cooking together as a way to bring family and loved ones around the table. This intimate 20-seater space with an open kitchen allows diners to interact with the chefs in a home-like setting. 
Given Ristorante Pietrasanta's excellent reputation for Italian fare, we were looking forward to trying the new set-menu and checking out the space. For appetisers we started with the seabass carpaccio, thin slices of seabass, pink peppercorn, lemon zest and Tuscan extra virgin oil. It was a succulent and refreshing start to the meal.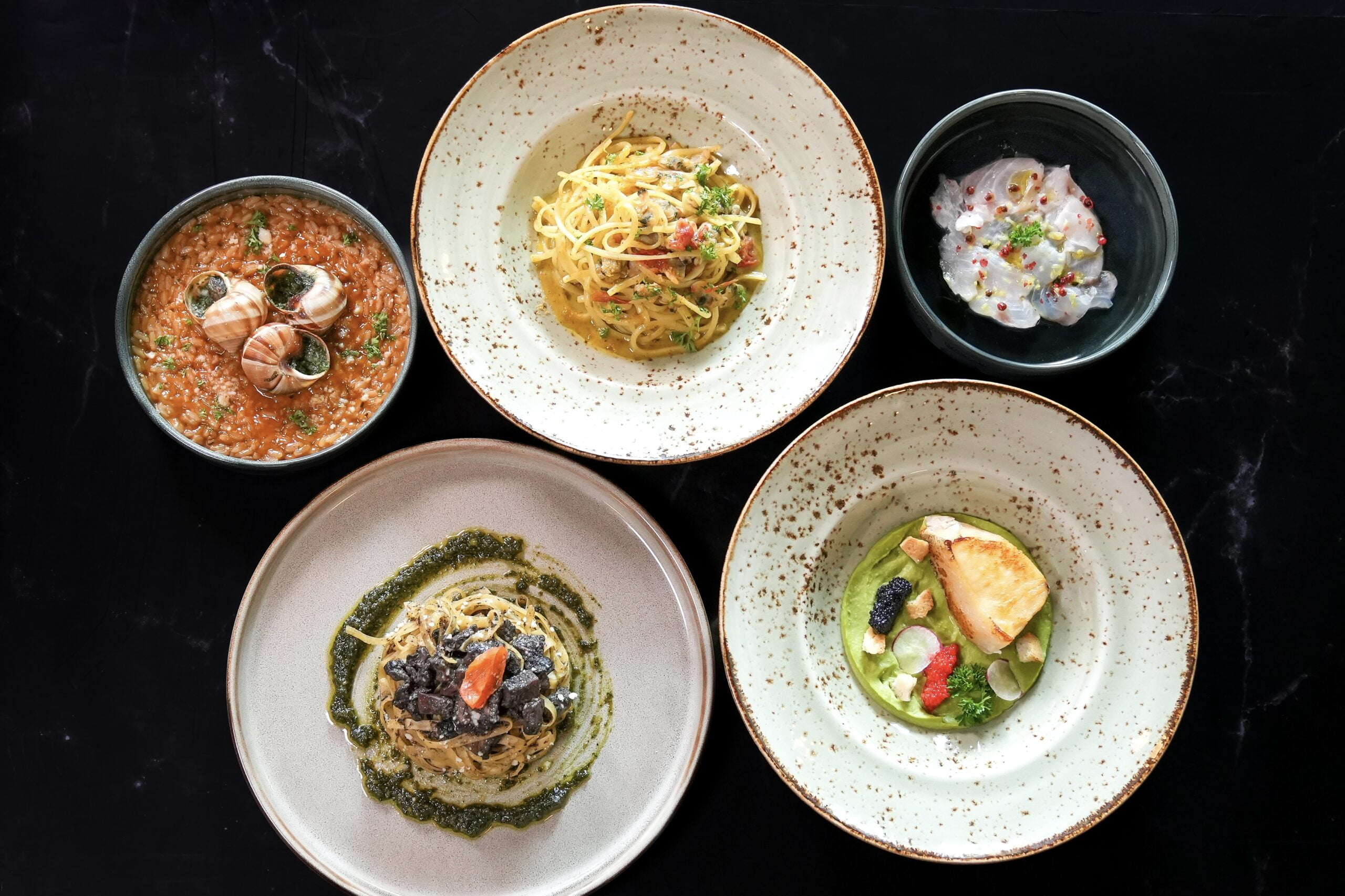 The second appetiser was the Stracciatella, luxurious burrata cream served with 18-month Parma ham, rocket salad, semi-dried tomatoes, and homemade balsamic glaze; a dish that is simple in its ingredients but the outstanding quality made it for a decadent and fulfilling dish. 
Before we had our mains, we wanted to try the pasta, after all Pietrasanta is known for their fresh pastas, so we had the Fettuccine "La Bussola" a delicious fresh handmade tagliatelle doused in an earthy portobello sauce and laced with Genovese's pesto sauce and truffle. This dish lived up to PIetrasanta's well-earned reputation for outstanding pasta with the dish earning its fair share of oohs and aahs!  
On to the mains, the Chicken "À la Fricassée",  a juicy spring chicken cooked in silky porcini sauce with golden and red beetroot; a dish that evoques Mediterranean country cooking. Our second main was the Gianciale di Manzo, this beef cheek was cooked "long and slow" in a punchy green sauce and further dressed with red and yellow capcisum. A luscious and hearty dish with deep flavours without being overpowering.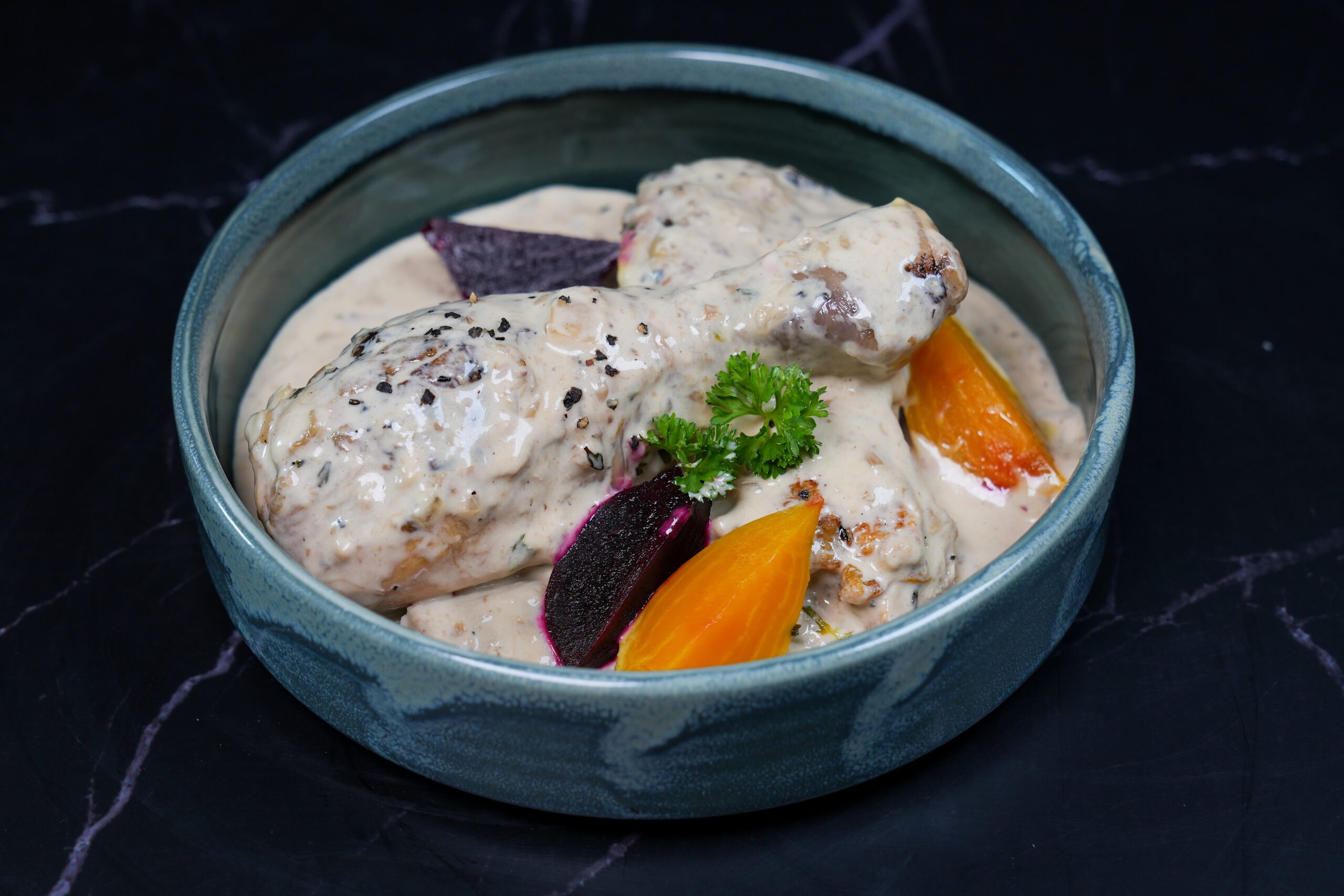 To end the meal on a sweet note, we tucked into the Tortino alle Mele e Vaniglia, not your everyday apple tart, this was a melt-in-your-mouth apple crumble tart with many layers of textures as with all good crumbles, served with a scoop of homemade vanilla ice cream.
Casa Pietrasanta offers two menus for lunch and dinner. For lunch, a 3 and 4-course lunch is priced at $49.90 and $59.90 per person respectively, while the 3-course dinner begins at $64.90 per person and $74.90 per person for 4 courses. It is a small and intimate venue with a simple and cosy décor which would also be suitable to book-out for private events.
Verdict: Overall, the food quality and high standards from Ristorante Pietransante are faithfully maintained in this new venture. We felt the outstanding service, the flavours and the two menu options are great value for money.  
Casa Pietrasanta
1 Fusionopolis Way
02-04/05, 138632
Tel:8125 1154