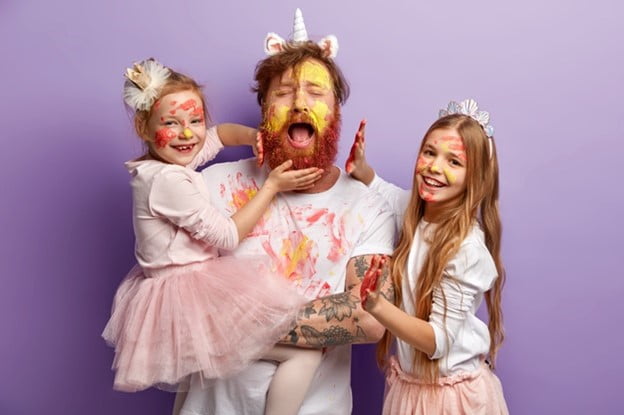 Moving as a single parent comes with its unique set of obstacles, which compounds the already overwhelming project. As a single mum or dad you must consider the responsibilities of looking after your child, alongside making sure you can move to your new home without hassles.
As one of the best house movers in Singapore, we've created this survival guide for single dads to make their move as easy, affordable, and less stressful as possible.
1.      Effective planning
Planning before your actual international relocation day makes sure you stay on track every step of the way. We recommend creating a checklist and writing every little aspect down to guide you through the sorting, packing, and other essential activities that will influence your moving. Get your checklist here.
2.      Engage professional movers
Getting the full-service of an international mover in Singapore makes sure you can pack, load, transport, and unload your items as cost-effectively as possible. If you cannot afford the full service, consider hiring only moving labor, professional packers, transportation, or a full-service mover for that purpose.
3.      Get your kids involved
You need to prepare your kids physically and mentally to move into the new environment. Consider involving them as early as possible, especially in the planning stage. Therefore, by the time you are ready to make the actual move, they will be half-way convinced about the new move.
4.      Give away things you don't need
It is always better never to move unwanted items. Sort through items in your home by their long-term value and whether you will use them in your new home. Categorise the pile of things you want to get rid of into items for sale, recycling, donating, and trashing. Read our declutter tips here.
5.      Engage a babysitter on moving day
Supervising your kids and movers at the same time is a herculean task. Save yourself the stress and trauma by getting a babysitter to watch your kids. If you also have pets, you also need to engage a pet sitter to take care of them. Plan for your pet move. Read more here.
6.     Keep costs low
Be careful with the actual moving day schedule. Reputable moving companies in Singapore have much traffic during the summer periods. Therefore, it's important to schedule your moving day well in advance.
7.      Labelling
Having too many boxes and bags around can be overwhelming. Consider attaching labels to each piece of luggage. These labels should be as descriptive as possible to feature purposes and categories. Also, consider including the destination for everything you pack. This will help your movers place those boxes in the fitting room. It can also help them get started on re-assembling intricate furniture as fast as possible.
8.      Get settled and protected
The safety of you and your kids is also essential. Therefore, when you finally move into your new home, take note of the valves, gas, and other critical aspects of your office. This will help you prepare for any accidental issues that arise such as fire. Don't also forget to change all locks, exterior light bulbs, alarm codes, and batteries.
9.      Turn on/turn-off your utilities
Ensure that you have effectively transferred utilities to your new home. Utilities may range from gas, internet, to electricity and water. Talk to the appropriate companies about your intentions to move and the exact time you wish to turn off those appliances.  Also, ensure that you have these services turned on, on the precise day you move into your new home.
About SIR MOVE
Established in Singapore in and Malaysia since 2006, SIR Move Services is a Singapore/British brand, and it is a moving company that continues to build a business based on integrity and trust. SIR provides Complete Move Solutions for International, Commercial and Domestic Relocations inclusive of storage and insurance. We move pets too. Moove My Box (MMB) is the newest addition to our suite of services allowing customers to ship small shipments faster. Similar to Air Express Delivery with the addition of packing and collection services.  SIR Move is a qualified FIDI/FAIM Quality Mover.
SIR Move Services
Email talk2us@sirmove.com
Visit www.sirmove.com
Call 65 65347345
Follow us on Facebook
Follow us on Instagram