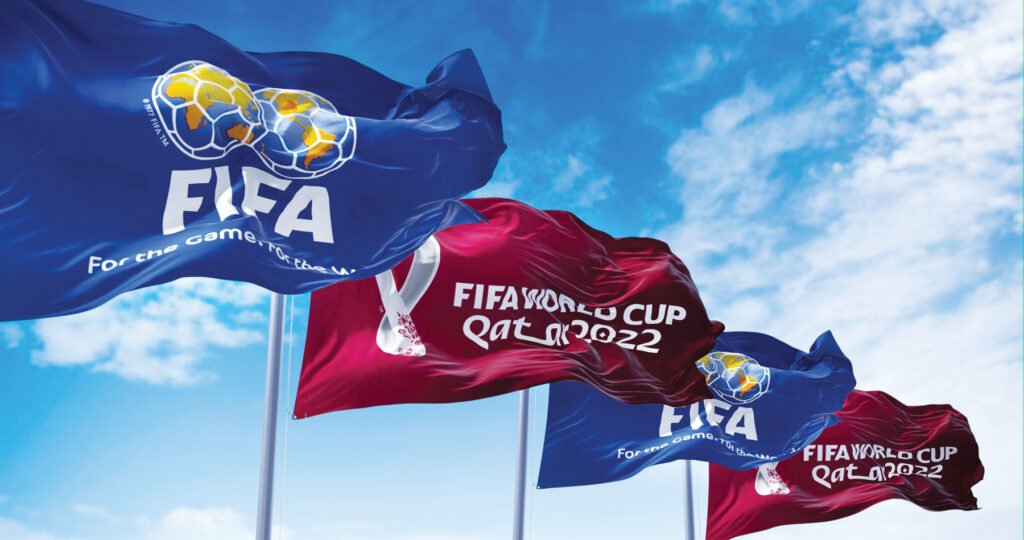 Qatar is the host country from Monday, 21 November to Sunday, 18 December, with the closing date being Qatar National Day. Thirty-two qualifying teams, with current champion France, will show their sporting skills to approximately 1.2 million visitors at eight venues during the 64-game competition.
The State of Qatar, on the Persian Gulf's west coast, is a desert country known for its cleverly irrigated farming areas, and as an exporter of liquefied natural gas. Some Bedouin traditions are observed by the mainly Islamic population, where Arabic is the official language. Museums, modern shopping-malls and traditional souqs (marketplaces) are popular attractions.
STADIUMS
The eight stadiums where World Cup matches will be played are within a 50-kilometre radius of capital city Doha, known for its equestrian-centre. Stadiums, with seating capacities from 40,000 – 80,000, have unique designs reflecting Qatar's heritage. Al Bayt Stadium in Al Khor City, for the opening match, depicts a Bedouin tent. The seashore Stadium 974, is built from 974 used shipping-containers, the number indicating Qatar's international dialing-code. The closing game will be at Lusail International Stadium with its exotic lantern design.
NATIONAL CUISINE
Some of us might travel to Qatar to watch live matches. What can we expect to eat in this country whose history focused on fishing, pearl-diving and camel breeding? Qatar cuisine encompasses Arab and Eastern Mediterranean fare with input from Iran, India and North Africa, featuring seafood, meat, vegetables, rice and locally harvested dates.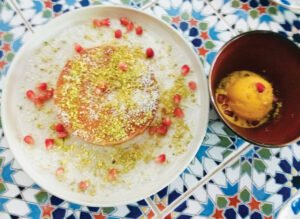 Qatar's national dish, machboos, highlights slow-cooked meat, usually lamb or chicken, accompanied by rice cooked with aromatic spices such as cinnamon, coriander, cumin, ginger, pepper, saffron and turmeric. 
Popular fare includes balaleet for breakfast, with savoury and sweet tastes from cardamom, rose water, saffron and sugar enlivening vermicelli, topped with omelette. A classic Arabian curry, chicken salona, richly spicy, has accompanying vegetables like zucchini, tomato, cauliflower and capsicum. Turkish chicken or lamb shawarma is ubiquitous, with thinly sliced meat usually wrapped in pita bread. Lebanese kebabs are plentiful, as are mezze platters with selections of small dishes, plus Moroccan tangine djaj of braised chicken. Basbousa (semolina cake), baked with yoghurt and dessicated coconut, is traditionally served in individual pieces, topped with syrup and nuts, eaten cold or warm.
DRINKS
Famed full-bodied Arabica coffee, drunk from small cups, is traditionally served without milk or sugar, enjoyed with luscious dates. Fruit-juices quench thirsts.
QATAR IN SINGAPORE
Middle Eastern restaurants may feature Qatar dishes, albeit with limited choice. National dish machboos is known as chicken kabsa and chicken mandi rice in other Arabian countries, and in Singapore. Basbousa dessert is also known as nammoura. Try Byblos Grill, seated alfresco in the fascinating Arab Street area at 14 Bussorah Street, or Marmaris Restaurant, seated upstairs, in Little India at 111 Dunlop Street, for savoury tastes. Enjoy basbousa (nammoura) accompanied by ice-cream at trendy Kazbar, 25 Church Street, #01-03 Capital Square 3. May the best team win! 
Born in Adelaide, Raelene Tan is an etiquette consultant and a food and travel writer. She has authored five books and has been a regular guest on radio and television.