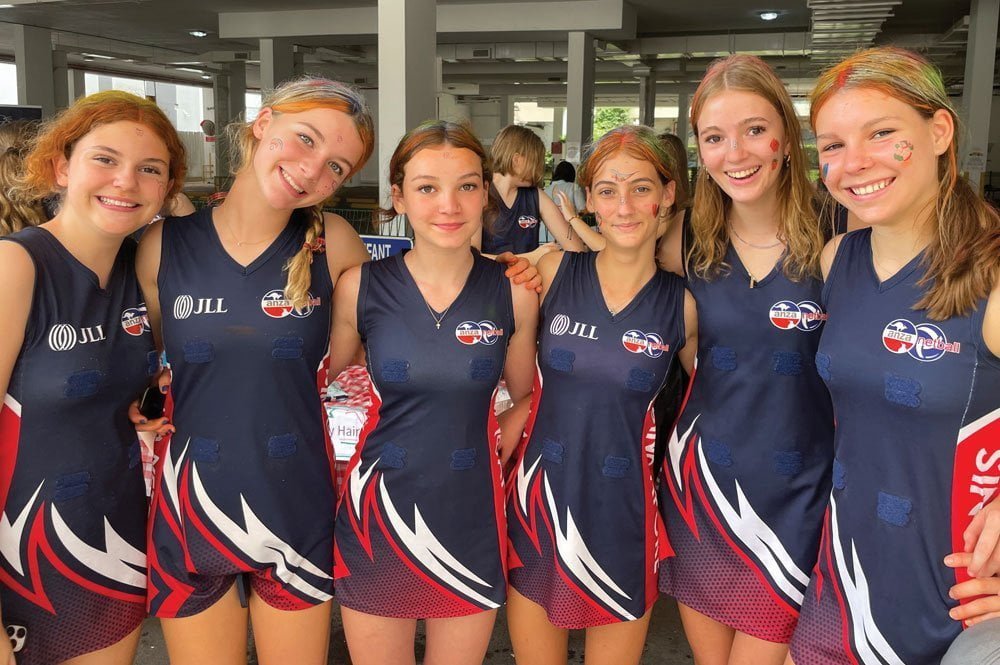 While ANZA Netball loves a bit of friendly and healthy competition, sometimes we just want to get the community together for some fun, laughter and downtime without any pressure. Which is why everyone was happy to see ANZA Accelerator, a friendly tournament for non-league age players, back on the calendar at the end of last year.
Team bonding
The primary focus of this annual tournament is to give match play experience to the younger girls in the ANZA programme against other visiting clubs. It's a great opportunity to boost team bonding and provide inspiration and encouragement to players away from participating in more serious league games. Every ANZA player in the 8, 9 and 10-year age groups played in a team representing ANZA. The tournament was played in a round robin format over a two-week period with each team playing against every other team in the age group. Those invited to participate in the indoor tournament at Tanglin Trust School included Centaurs Netball Club, Singapore Netball Academy, Sports Ready and The Netball Academy (TNA).
Friendly spirit
ANZA Accelerator took place with a friendly spirit, a carnival-like atmosphere and without scoring. During match breaks, players from all clubs were invited to visit the cake stall or try coloured hairspray or temporary tattoos. ANZA Netball is extremely proud of the community who came together to make this tournament such a positive experience for the younger girls. The older players volunteered in selling cakes, spraying hair, umpiring, timekeeping and court management to ensure that everything proceeded smoothly. ANZA volunteer coaches also enthusiastically embraced the jovial air, even when playing against their own club!
All players found the experience overwhelmingly joyous – especially when they each received a medal at the conclusion of the tournament. We can't wait for the next one!
A word from the parents
"Thank you to all the volunteer coaches. The girls and parents had lots of fun, and the crowd enjoyed watching it all."
"A big shout out to the organisers for getting ANZA Accelerator up and running. It was brilliant to see the enthusiasm and the intensity of the girls playing so well together."
"We are so grateful to the coaches and the organisers for putting on this tournament and each week of training throughout the terms. Thank you so much for making it such a special and memorable time in the week."