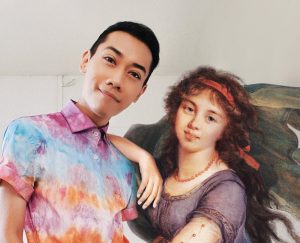 Your art is very clever! Please describe your style …
My art is most notable for remixing and combining different elements from various sources and time periods. I like to create something new and highlight the beauty of everyday life.
Have you always been creative?
As a boy I always felt different and didn't have anyone to talk to about it, but I had art instead. I grew up in Yishun where there was always art materials around the house. I started to discover more about the concept of art around the age of 18. I did my Bachelors in Communications and New Media at the National University of Singapore and my Masters in Asian Art Histories at LASALLE College of the Arts.
Have you always worked digitally?
I began with watercolour and ink but was always interested in the artist Tracey Emin. It wasn't until I started doing New Media Art in school that I picked up on digital techniques such as glitch art, photomanipulation and video collages.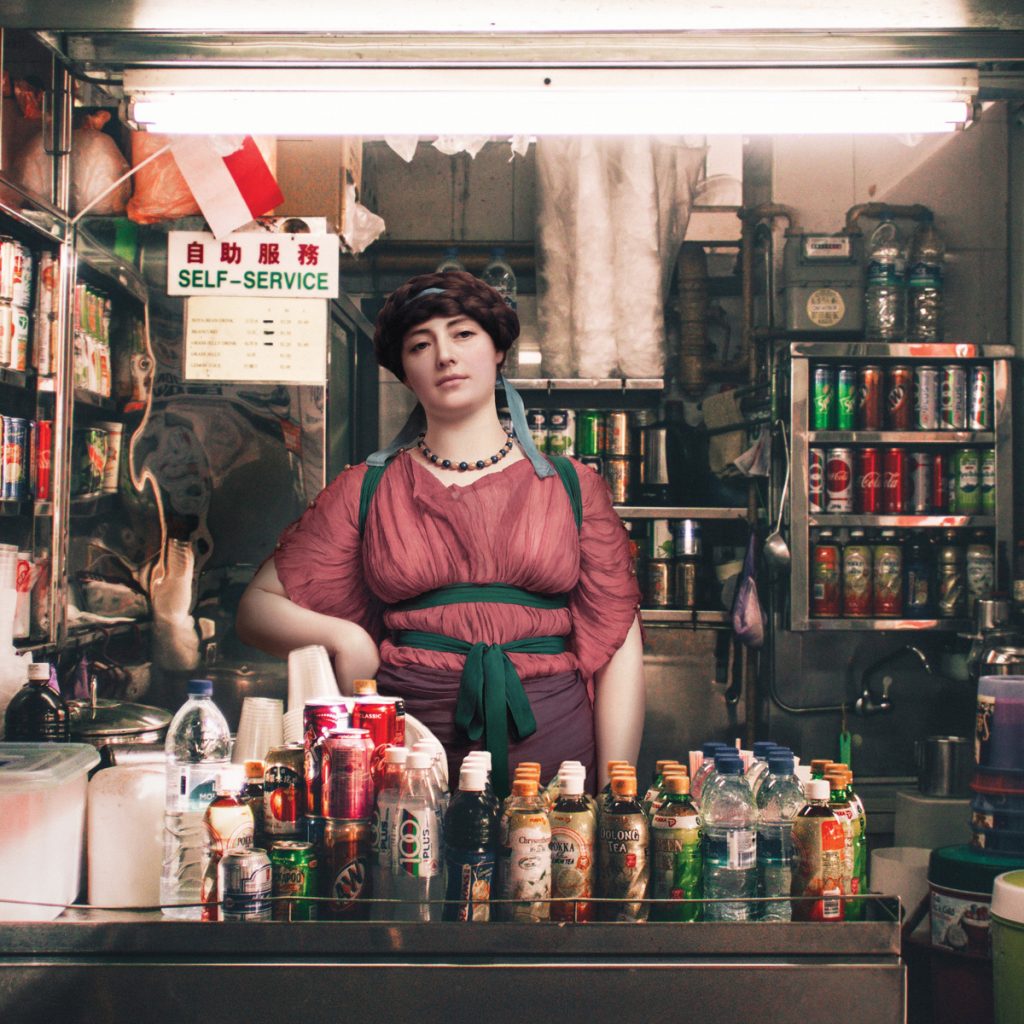 Tell us about the art history collages we see here …
During my Masters I became inspired by the elegance of classic art pieces. I wanted to find a way to liberate the characters from the narratives in which they were created and reimagine how they would translate today. The process really started during Covid lockdown. We couldn't travel, so I let the classical muses travel for me!
"Art opens up avenues for dialogue and connects people across different backgrounds"
How do you choose the location and image for pieces?
The local scenarios are from my personal experiences as a child, from the drink stall auntie in the hawker centre, to sitting at the back of a Singapore bus. I use classical figures which are all in the public domain and the figures I choose depend on the theme of the collage and the story I want to tell.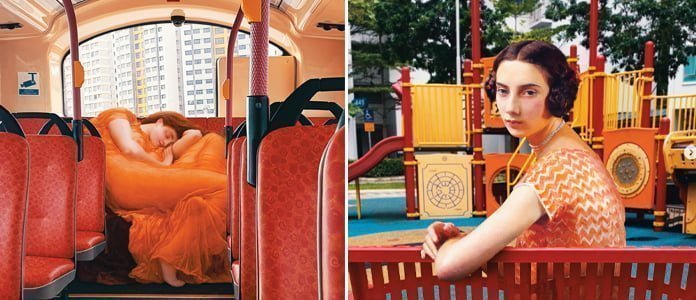 What's your creative process?
The research takes the longest! Finding the right pose from the classical muse is time consuming and etching and matching the lighting and shadows requires finesse. Sometimes one piece takes two hours to complete, another can take three days. Sometimes the pairings or story I want to tell won't work.
How did your art get noticed?
My ex-boss suggested that I invest a bit of money to boost my posts on Instagram. I took their advice and a week later I received an email from a newspaper. It snowballed from there.
What's the aim of your work?
To offer a new perspective on classic art pieces. It's also important that my work makes people feel happy and uplifted, especially during times that can feel negative and divisive. I hope it brings joy, and reminds viewers of all the wonders of life.
Discover more about Hafiiz's art at @thenextmostfamousartist
Artworks featured: Drink Stall Auntie featuring "Eurypyle" by John William Godward, 1920; Monday Blues featuring "Flaming June" by Frederic Leighton, 1895; The Art Of People Watching featuring "The Orange Dress" by George Spencer Watson, 1926.