Holistic Help: Homoeopathy
Nikki Hutchins visited the Homoeopathic Health Clinic. She consulted with homoeopath Dr Rukshin Master who also has a PhD in Autism and M.D in Pediatrics.
SYMTOMS: I've had three bouts of Covid in the last 18 months, all of which have left me with a cough. Just when I thought I was on the up, I now have another cough which is causing multiple coughing fits a day until I dry retch (sorry, TMI). Usual syrups, lozenges and inhaling are proving pointless.
CONSULTATION: Dr Master explained that contrary to common belief, homoeopathy can be used as a first aid remedy for something such as a cough, and my symptoms should be relieved quickly. She began our consultation by asking questions about the onset of my cough (thanks, Covid), the type of cough it was, whether it was worse when I was hot or cold, resting or doing exercise, in the morning or evening. She also took a general medical history to see if there were any factors which could be causing the weakness in my throat and the recurrent problems.
Interestingly, we then talked about food: what preferences and cravings I had and if there was a history of food allergies in my family. Lastly, we discussed general lifestyle choices, areas of my personality, and my family set-up. Using computer software to collate my answers, Dr Master could form a complete and detailed homoeopathic history for me. I was surprised by how comprehensive our 45-minute meeting was, and how it made me consider my health as a whole, rather than just the issue at hand.
"My post-Covid cough is keeping me up at night. Usual syrups and lozenges are pointless"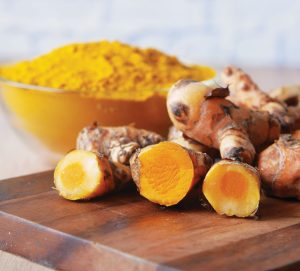 DIAGNOSIS: When it comes to homoeopathic medicine, it's essential for the doctor to get an overview of precise symptoms as each one can lead to a different personalised prescription. After narrowing down my symptoms, Dr Master could immediately establish a relevant prescription for my specific cough in the context of my general health.
She also explained that homoeopathy works on a different, more subtle cellular level in the body than conventional medicine and acts by stimulating the body towards balance. Also, it doesn't interact with other traditional medications or therapies.

TREATMENT: Later that day after my diagnosis I returned to Dr Master to pick up my bespoke prescription. She gave me a tiny homoeopathic tablet, Drosera Rotundifolia 200, which is a derivitive of a flowering plant and has been used in homoeopathic medicine for respiratory diseases for centuries. In addition, a homoeopathic cough syrup, Alpha-Coff, which is composed of important plant and shrub remedies had to be taken twice a day. Dr Master also asked me to sip a hot homemade herbal infusion of ginger, turmeric, cinnamon and lemon juice for a few days.
I was amazed at how quickly my symptoms eased – within 36 hours of taking the tablets, syrup and herbal infusion my coughing had stopped almost completely. I WhatsApped Dr Master after six days of my diagnosis and any remaining symptoms were minimal. The coughing and retching had stopped and I even had a weekend tipple! With such positive progress my dosage was reduced for a further three days by which point my cough had entirely disappeared – and it hasn't returned since. Take that Covid!
If you think you have a health condition, do not visit a holistic practitioner instead of seeing your GP. Always see your GP first.
Rukshin Shah, 27A Loewen Road, 248839, and 583 Orchard Rd, 238884
 drrukshinmaster.com
 @theimmunitydoctor