Giving back to the community has always been high on the agenda at ANZA. While the association began as a male social club, by the 1960s women were at the forefront of activities, fundraising, and events. In 1974 The Women's Auxiliary Committee was formed, which evolved over time to ANZA Action as we know and love it today!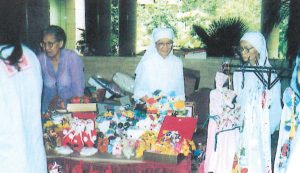 Early records are scarce, however according to a Women's Auxiliary Report in 1979 by then chairwoman Wendy Kentwell, the year had seen wheelchairs and mosquito nets being purchased for Singapore Leprosy Relief Association (SILRA); Melrose Home received a television, sewing machine and some newly upholstered furniture; and Tampines Home benefited from new going-out uniforms.
By 1983, $25,000 had been donated to eight different charities, the biggest recipients being the Salvation Army Children's Home and SILRA. By 1998, they'd raised $45,000 for those in need in Singapore, including sponsorship for a pony at Riding for the Disabled, Singapore (RDA), which back then was run by Little Sisters of the Poor.
Fundraising campaigns
While charities supported by ANZA have changed over the decades, the Salvation Army and RDA have remained a constant. Our Salvation Army volunteers travel around the island four times a month to distribute food bags to those in need as well as assist with crafts, hand massage or a game of Mahjong at the Family Support centre. Every November, our annual Melbourne Cup event continues to raise funds to sponsor our RDA charity horse, Kodie (who says a big thank you!).
"By the 1960s, women were at the forefront of fundraising"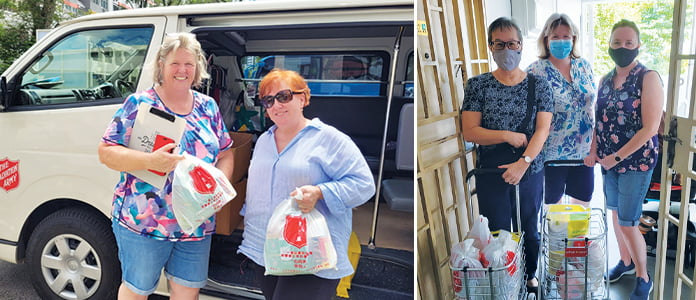 How we give back has also evolved with the advent of technology and less free time due to more working spouses. In 2023, we offer a range of ways to get involved with ANZA Action. Members can participate in fundraising campaigns such as the yearly toy drive for LOVE, NILS who support children with cancer; volunteer at styling sessions for Dressed for Success who help lower-income women to enter the workforce; or assist AIDHA, an organisation providing financial literacy and self-improvement classes for Foreign Domestic Workers. Don't miss our Pink Series of events in October across a number of ANZA sub-groups which raise funds and awareness for Breast Cancer Foundation (BCF).
Right now, we're involved with around 15 local charities and community organisations and welcome all volunteers looking to help out the country that serves as our temporary home.