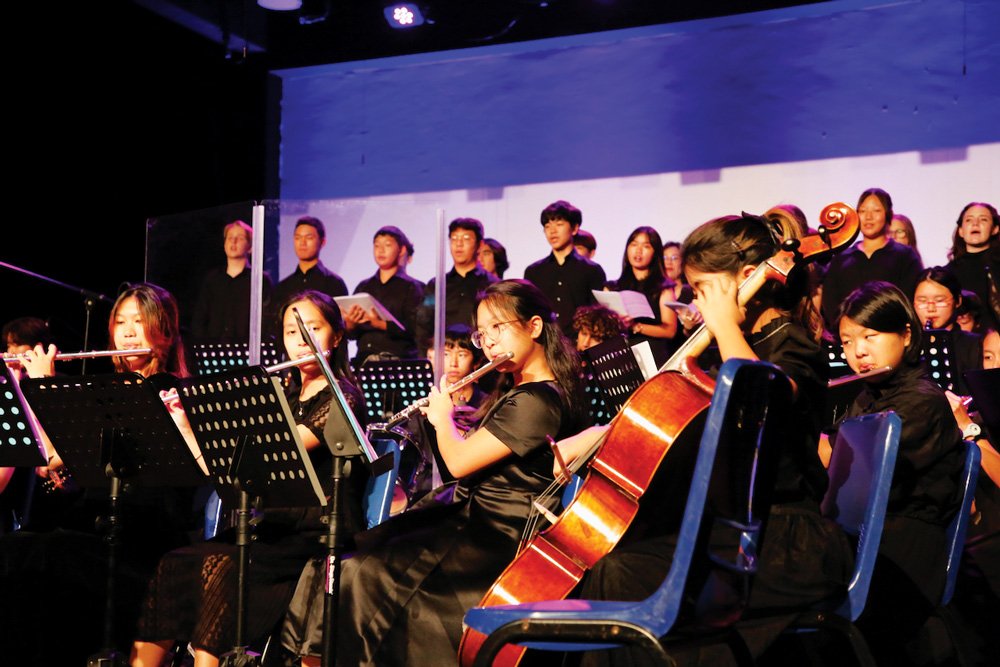 As ANZA celebrates its rich 75 year history, Marlborough College Malaysia (MCM) joins in the celebrations, marking its 10th anniversary this year. Founded in 2012, MCM has expanded significantly since its inception, adding a range of new world-class resources to its growing community as well as enriching students' experiences with the addition of a student-run farm, a watersports lake and a driving range to complement the outstanding existing sports facilities.
The anniversary was marked by the unveiling of MCM's 10th Anniversary plaque by Her Majesty Raja Zarith Sofiah Queen Consort of Johor, mirroring her opening of the College a decade ago. In addition, Marlborough has hosted events over the past 12 months to celebrate this year.
The year began with an alumni reunion, then the addition of the final tree to the College's Queen's Canopy project, symbolising continued growth and long life. A similarly permanent celebration was made in the Michaelmas Term as pupils from throughout the College contributed memorable items from their time at MCM to the 10th anniversary time capsule. Buried at the entrance to the College, current and future pupils arriving to school every day pass by the capsule's plaque, awaiting the day to open it once again.
Momentous occasion
Not all of the 10th anniversary celebrations contained knowledge for future generations; the Lecture Series presented by ten Old Marlburians brought a fountain of wisdom for current pupils. Beginning with OM royalty, YAM Tunku Ali Redhauddin ibni Muhriz, eldest son of the reigning Yang di-Pertuan Besar of Negeri Sembilan and Chairman of the College's governors, discussed his time at Marlborough in the UK, and gave advice to the current cohort of MCM pupils. Entrepreneurs, surgeons, travel writers, policy experts and investment bankers all delivered an exceptional series of lectures, giving advice to the current generation of Marlburians, and reflecting on their time at Marlborough UK.
The Spring Festival and Gala Ball were momentous collegial events, enveloping all of the Marlborough family in community spirit and fun. In between the College-wide artistic 10th anniversary batik and musical symphonies of the Gala Concert, Marlborough College Malaysia has truly marked this momentous occasion for current and future generations to Marlburians. Congratulations once again to ANZA for reaching its 75th year of community service.
To register for this event, please view our website at marlboroughcollegemalaysia.org /admissions/admissions-events/singapore
For further information or to visit the College, please go to our website at  www.marlboroughcollegemalaysia.org or visit us at our latest Admission Event at The British Club on the 29th August 2023.

Marlborough College Malaysia
Jalan Marlborough, 79200 Iskandar Puteri, Johor Malaysia
 malaysia@marlboroughcollege.my
 www.facebook.com/marlboroughcollegemalaysia
 twitter.com/marlboroughmcm
 www.instagram.com/mcmalaysia
 www.linkedin.com/school/3576015/admin