2000-2010s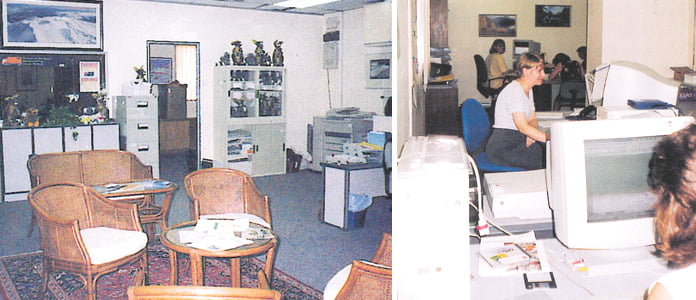 The ANZA office of the 00s was located inside Tanglin Shopping Centre, and it was always buzzing with volunteers. As our association grew, so too did our offerings. The AGM became a key date in the calendar, a Newcomers' Wine Night was held to welcome new arrivals and newly introduced events included an Art & Craft Fair, Trivia Nights, and a regular Girls Night Out (now known as the iconic ANZA Ladies Night). The ANZA Volunteer of the Year Awards was also initiated (the first awards night was held in 2011). ANZA Writers' Group, Secret Men's Business, Wine Club, Book Group, and ANZA Click Photography were established as popular social and interest groups. ANZA Cycling began gaining popularity. Meanwhile, ANZA Ladies Golf started venturing away from the island to tee off in Batam and Bintan. Classes were held in 'Introduction to the Internet' and 'Writing and Sending an Email'!
The Groups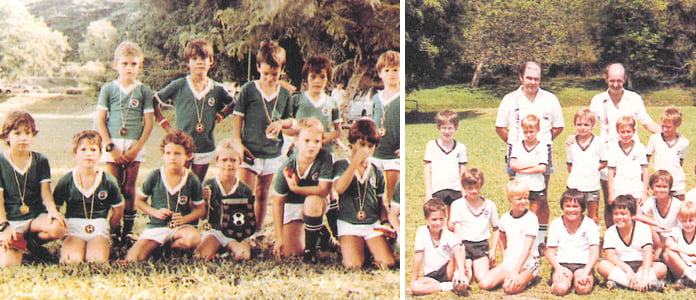 ANZA Soccer: ANZA Soccer was the idea of volunteer David Foreman who, with others, went about securing pitches and insurance, distributing flyers, and commissioning special goalposts. In January 1976, 33 boys turned up for the first games of the International Junior Soccer League (IJSL). Pitches at Portsdown Road, Minden Road, Farrer Road and Loewen Road all hosted ANZA games. In the 2000s, ANZA Soccer settled at Turf City. David and Elsie Foreman returned to Singapore for a visit in 2017 and were amazed to see how the ANZA Soccer programme had grown, from a few dozen boys to over 800 players each Saturday.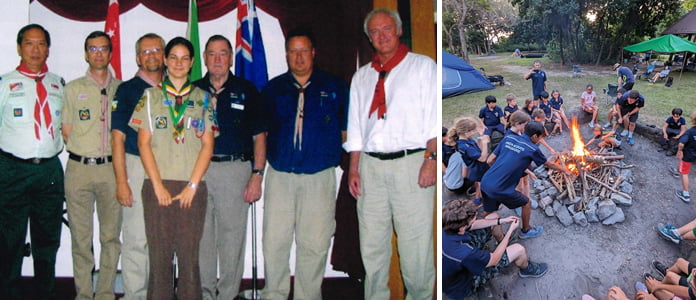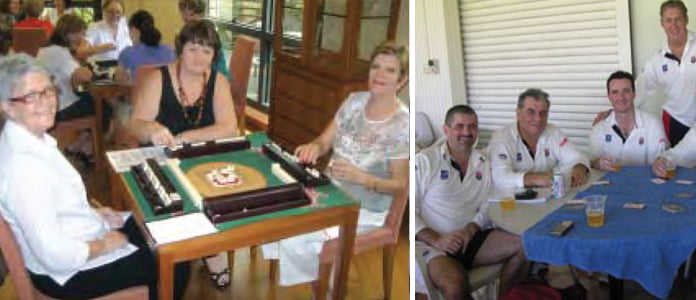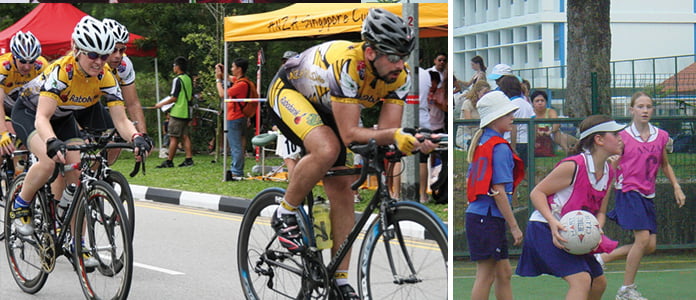 2010s -Today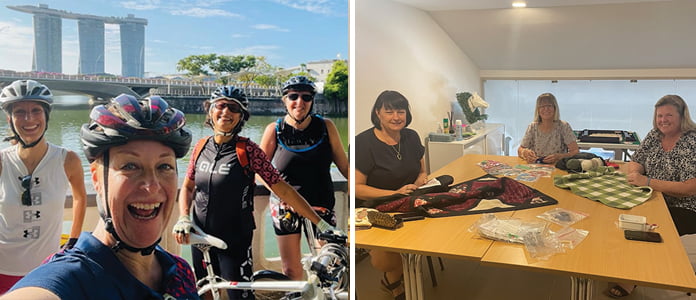 Today ANZA boasts a membership base of more than 7,000 people, representing a range of nationalities and age groups including Australian, New Zealand and British, as well as from countries as diverse as the USA, The Netherlands, Germany, Canada, South Africa and Singapore. Ever-growing sports groups include ANZA Cycling, Soccer, Golf, Netball, Nippers, Casual Tennis, Easy Riders, Wombats, Cricket and Kill-O-Metres, with Pickleball and Standup Paddleboard being the newest additions in 2023. Groups comprise ANZA Action, which supports around 15 charities, Mahjong, Casual Coffee, Stitches, Writing, Arts & Crafts, Book Club, Scouts, Set Lunch, Click Photography, Investor Group, and many more! ANZA Singing was also introduced this year. Ladies Night gets bigger and better, sometimes including live music, and the first themed 'Bollywood' Ladies Night in June set the precedent for more themed extravaganza's to come!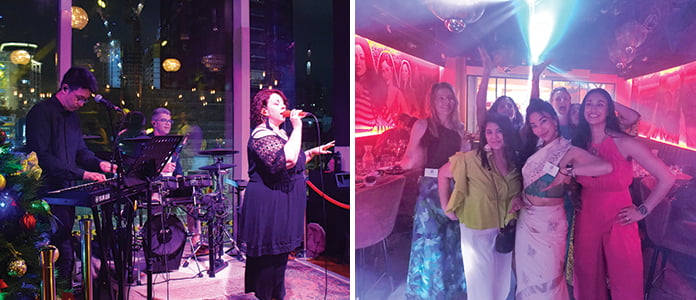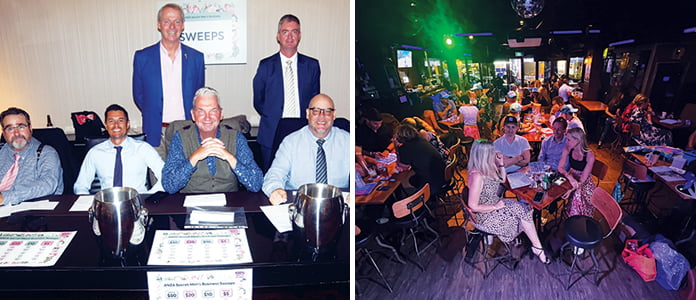 ANZA runs around 60 events every year with the annual ANZA Ball and ANZA Melbourne Cup Race Day events welcoming around 500 guests each. Thriving in Singapore continues to bring new expats and locals together, and after over a decade, still no-one really knows exactly what happens at Secret Men's Business …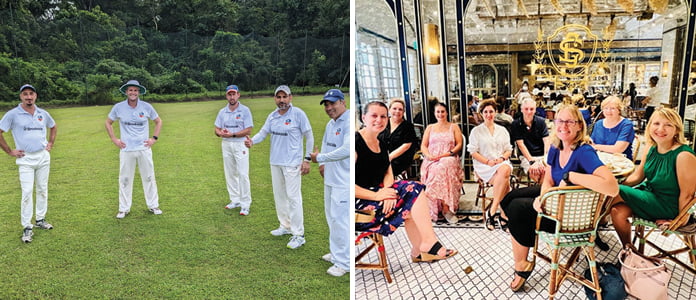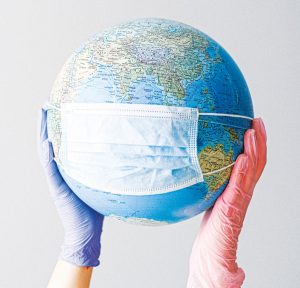 The global pandemic in 2020 did not stop ANZA from offering support. All of the groups continued in some capacity, including Ladies Nights which went from groups of 50+ to just two people meeting up for a (very low-key) tipple.
THANK YOU to all ANZA members, past and present, for your support, dedication and enthusiasm for ANZA.
Additional information and images courtesy of '50 Years of The Australian and New Zealand Association of Singapore, 1948 – 1998′.