Moving to a new home can be both exciting and exhausting, especially during the first few weeks. International Moving Companies in Singapore understand the excitement of moving to a new home how it can transform into fatigue and exhaustion in no time once the movers leave. The process of unpacking and settling in can be overwhelming, but with proper planning and organisation, you can make the transition smoother.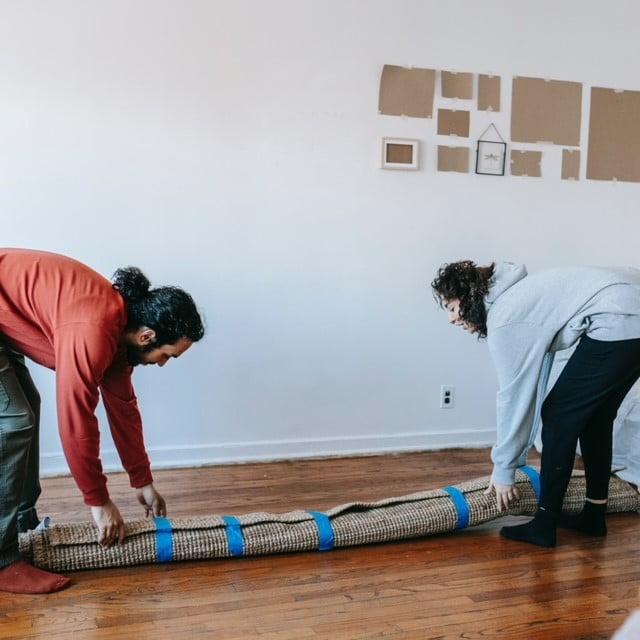 1.Clean and disinfect your new home: As a priority, wipe down all surfaces in your new home with EPA-registered disinfectants to ensure a germ-free environment. This step is crucial for your health, especially considering the current global situation. Disinfecting your furniture and belongings during unpacking will also contribute to a clean living space.
2. Inspect and plan your new home: Take some time to explore your new home and decide where you will place your furniture and belongings. If the previous tenants left anything behind, carefully consider whether to keep or discard those items, and remember to disinfect them thoroughly if you choose to use them. As one of the best relocation companies in Singapore, we know that accidents and emergencies can happen. Therefore, locate important utility shutoff points for water, electricity, gas, and oil to be prepared for any emergencies.
3. Don't forget to also take photos of your new home before doing any unpacking. If you are moving into a rented flat, chances are you have given your landlord a security deposit. Therefore, you need to take photos of your new space. This ensures that you can document what your apartment looks like before you can begin using the space. This helps you have a clear picture of any damage that happens afterwards if you decide to move in the future.
4. Prioritise your moving essentials bag: If you are too tired to start unpacking immediately, set up your beds using items from your moving essentials bag. This bag should contain essential items such as toiletries, medications, snacks, pet supplies, and electronic charging components. Having these necessities readily available will help you settle in comfortably and make your first night in your new home more relaxing.
5. Create a checklist for after moving: Although you may have already made a to-do list before moving, adapting it to your unique circumstances is essential. Create a detailed checklist with tasks ranging from unpacking dishes and clothes to arranging furniture and organising spaces. This will help you stay organised and focused throughout the unpacking process.
6. Get your utilities in place: Before moving in, make sure your utilities such as electricity, water, internet, and Wi-Fi are set up and functional. Having these services ready from the start will prevent any inconveniences and make your transition into the new home smoother.
By following these steps, you can simplify the post-move period and make it more manageable. Take the time to settle in and transform your new house into your personalised space gradually. Remember to pace yourself and take breaks when needed to avoid exhaustion. Happy settling in!
About SIR MOVE
Established in Singapore and Malaysia in 2006, SIR Move Services is a Singapore/British brand, and it is a moving company that continues to build a business based on integrity and trust. SIR provides Complete Move Solutions for International, Commercial and Domestic Relocations inclusive of storage and insurance. We move pets too. Moove My Box (MMB) is the newest addition to our suite of services allowing customers to ship small shipments faster. Similar to Air Express Delivery with the addition of packing and collection services.  SIR Move is a qualified FIDI/FAIM Quality Mover.
SIR Move Services
Email talk2us@sirmove.com
Visit www.sirmove.com
Call 65 65347345
Follow us on Facebook
https://www.facebook.com/SirMoveServices/
Follow us on Instagram
https://www.instagram.com/sirmoveservices/