Hello, my name is Nina. I'm nine years old and from Australia, with European heritage. I can't remember coming to Singapore as I was only two years old, but my first memory here is breaking my arm at the Singapore Science Centre when I was three (!).
When I think of Singapore, I think of bustling crowds, my friends, hot (temperature and chilli), green grass, Indian minor birds, monitor lizards, hawker centres, playing on HDB playgrounds, half boiled eggs, pangolins (which are from Singapore and nearly extinct because of their beautiful shells), and Jurong Bird Park.
"When I think of Singapore, I think of hawker centres and HDB playgrounds"
Awesome Aunty
If we were living in Australia, my parents would be working all day long and we would also have no Aunty to help us. In Singapore, we have an awesome Aunty called Rosaly who helps Mum and Dad to spend more time with myself and my brother Miles. When we eventually move back to Australia, we will move to Melbourne near my Oma and Opa, and I hope to get a house with a back yard, a sausage dog called Ash, and a Birman cat called Majid.
I go to school at Dover Court International School, and I've been going there for six years. I've had the same school bus driver, Uncle Majid the whole time, and I feel like I'm part of the school now. My favourite subject is Project Work because we learn about the land, the sea and the sky. My dream jobs when I'm older are to be a singer and songwriter, an animal rescuer and an artist who paints with watercolours. My favourite hobby is making slimes and potions, but my mummy and daddy don't like it as it stains everything.
The Matildas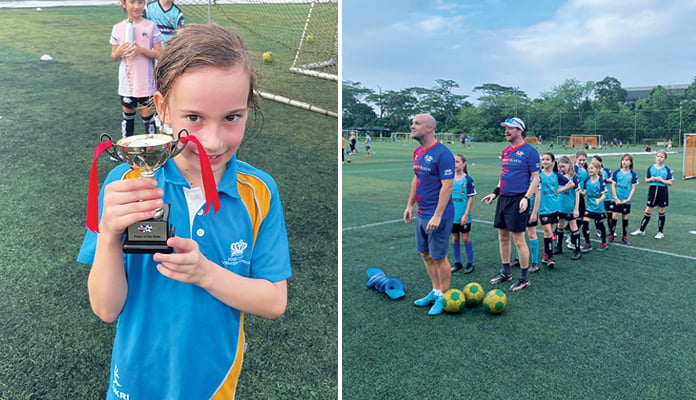 I joined ANZA Soccer in 2022 because I love soccer and my parents encouraged me to join. We get up early on Saturday morning to go, but it's worth it. I really like my team "The Matildas – Sirens" because the girls are super-nice, and we always have fun. Our coaches Andy and Will are also funny and teach us a lot, however we need to practice at winning because we only won one match this year. I'm looking forward to next season already.
My best friends in Singapore are Olivia, Molly, Gracie, Ellie, Alaz and Joao. They are from a mix of Singapore, England, New Zealand, Australia, Turkey, Brazil, Italy, South Africa. They are cool because they all make me laugh and this is just what friends are for.
What makes me happy is my hamster, Dylan, animals, singing and dancing, and making slime. My favourite foods are pasta, dumplings, sushi and udon noodle soup. I'm vegetarian because I love animals.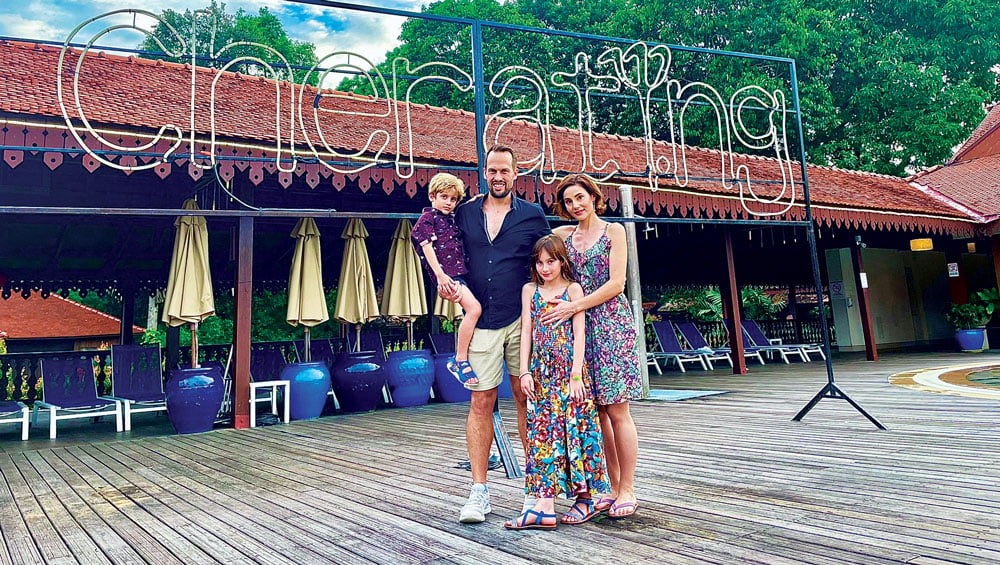 My special message to my family who are reading this from overseas is "Hi family, I love you so much!!!!!!!!". I also want to wish ANZA a massive Happy 75th birthday and wish it another 75 years or more in the future.
Bye!