Culinary collaborations always ignite excitement within Singapore's dining scene; but Canchita Peruvian Cuisine has elevated this concept with "El Taco Secreto". This event which pays homage to Mexico's National Day on 16 September is going to have place each September and it kicks off with Canchita calling on four highly acclaimed chefs in Singapore and asking them to create their interpretations of Mexico's most renowned culinary delight—the taco.
As tacos transcend geographical and cultural boundaries, Chef Daniel Chavez and Chef Tamara Chavez, a Mexican native herself, have graciously summoned these outstanding chefs from diverse backgrounds to unleash their visions of the quintessential taco. These yummy tacos, priced at $14 each, will feature in the Canchita menu from September 4, through September 30, 2023.
This year's line-up includes Chef Kenjiro Hashida from Hashida, presenting Japan's cherished wagyu beef. His taco features mouth-watering wagyu beef adorned with chocolate sauce, red miso, and coriander.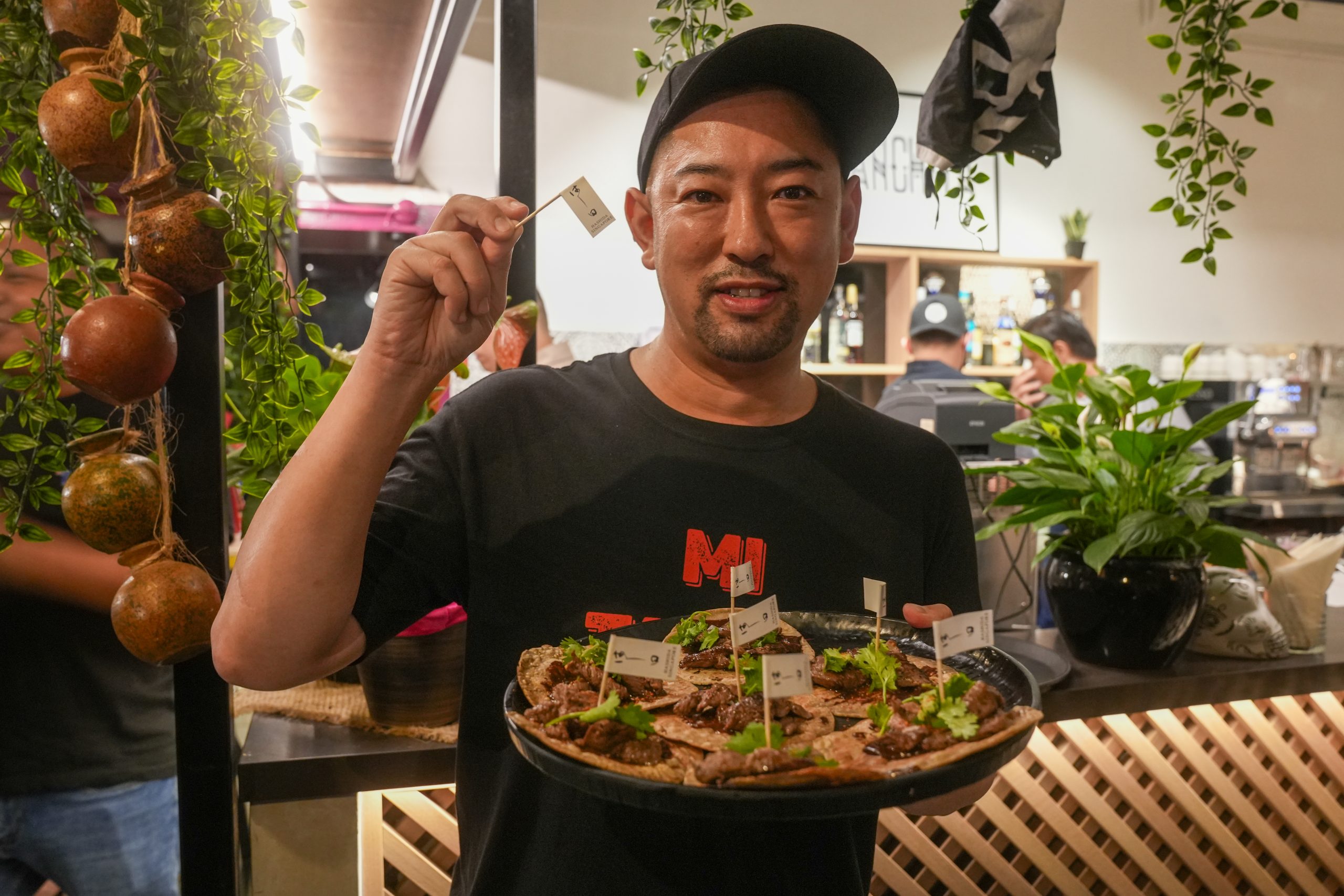 Chef Mano Thevar, hailing from Penang and associated with Thevar, has concocted a tantalizing lamb leg taco, highlighting the different textures and flavours of this meat; lamb tacos hold a special place in the Mexican palate.
Chef LG Han, from Michelin starred Labyrinth, has created merger of shapes and flavours with a prata taco filled with succulent lamb—in an homage to his Singaporean heritage.
Chef Dave, from acclaimed Burnt Ends, presents his rendition of the loved beef birria taco. Marinated in a medley of herbs and spices, it's topped with Burnt Ends' signature Hot Sauce, promising a fiery kick straight from the grill master.
Taco creation
Each chef's distinctive taco creation will be featured in Canchita's menu on a rotating basis over the course of four weeks. Starting from 4 September and for the rest of the month, you can savour their tacos in the following order: Thevar, Hashida, Labyrinth, and finally, Burnt Ends. Additionally, each week will feature a special creation from Canchita.
It's undeniable proof that all chefs, regardless of their roots, have come up with amazing creations as we already had the fortune to try all four versions. Each taco was unique and respected the soul of the taco and while they are unlikely to be found in Mexico City, I can say that it satisfied all of us from Mexico that attended the tasting of these creations.
The chefs have truly celebrated the taco's versatility and its humble origins as a beloved street snack, now cherished worldwide. Each taco was filled with bold flavours, various textures, and countless variations echoing the characteristics of Mexico's rich culinary tapestry.
The Taco Secreto promises an ideal night out with friends, a romantic date night, or a satisfying family feast. It offers something different, fun, and, above all, delicious. This is an event that should not be missed.
Canchita Peruvian Cuisine, Dempsey Rd,#9A 9B, Singapore, 247698