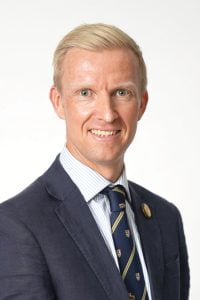 Having already helmed a number of leading schools globally, Gavin (as he's known at Westbourne College) is ready to support Singapore's most talented students to achieve their dreams. Originally from Scotland, husband to Cherie from New Zealand, and the proud father of two young boys, we caught up with him at the spectacular River Valley campus.
Q: Please tell us about yourself!
A: I've been in education for almost 20 years, in leadership posts in schools from Scotland to New Zealand to Malaysia, delivering the IBDP and IGCSE programmes. My family and I are all thrilled to now be in Singapore.
Q: What brought you to Westbourne College?
A: Westbourne provides an elite, boutique academic experience for Singapore students aged 14-18, with the aim to fast-track them to the very best universities in the world. It's a truly unique proposition. To be part of this journey is a once-in-a-lifetime opportunity.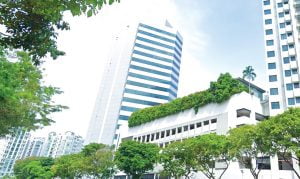 Q. Why did working at Westbourne appeal to you?
A: With a vibrant future-focused approach, Westbourne treats students as young professionals from Day 1 (hence we're all on first name terms!). We provide unparalleled opportunities in STEM and Business, and support students to develop the skills to make an impact on the global stage. This includes collaborations with classmates in the UK and Australia, global webinars and tutorials, international exchange trips, and Oxbridge, Russell Group and Go8 university application support. Strong relationships with external partners such as INSEAD and Bloomberg also create an extraordinary educational offering.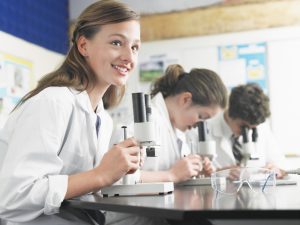 Q: Does the IB offer further benefits?
A: Absolutely. The academically rigorous IB Diploma programme helps our students to develop the skills to make a positive difference. Multifaceted and academically broad, I consider the IB to be the best pre-university programme in the world, proven to prepare students for the future. Westbourne has a century-long history of facilitating student access to leading universities, including Oxbridge, Imperial and the Australian Go8, with graduates consistently ranking within the top 1% worldwide. Alongside the IB, we offer two and one-year IGCSE programmes for students from Year 10.
Q: What other benefits does the college bring?
A: A major benefit is Westbourne's size, with a student-to-teacher ratio of just 6:1. This means we get to know students personally and can adapt our teaching practices accordingly. Westbourne's international network of colleges enables exciting cross-collaboration and knowledge sharing opportunities, encouraging students to think bigger. Dedicated university admission specialists support them on their career pathways, with industry visits and global exchange trips providing the very best hands-on learning opportunities. This creates a seamless pathway to future success.
Applications are now open for November 2023, with a range of scholarships available.

Be one of  the 1st:
Experience Westbourne's
award-winning approach

 491 River Valley Rd, #16/03, Singapore 248371
westbournecollege.com.sg  +65 6235 1538