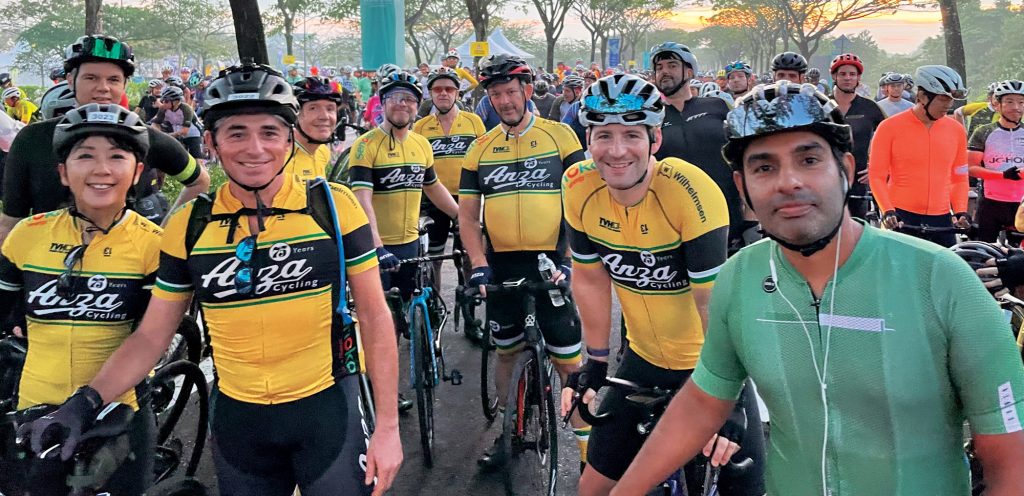 The wheels are turning again as ANZA Cycling trips make a triumphant return, bringing with them the thrill of the open road and the camaraderie of shared experiences. Here's a glimpse into the recent adventures that have seen our members pedal across borders and form unforgettable memories.
Weekend Trip to Desaru
The weekend saw 25 riders embark on an exhilarating journey to Desaru, Malaysia. The group set off early on Saturday morning, choosing the scenic "long" route. After a challenging but rewarding 180 km ride, they reached the coast. Spirits were high as everyone enjoyed a local dinner buffet at the Hard Rock Hotel. Despite a downpour on Sunday morning, most participants went out for a recovery ride, while a few intrepid cyclists decided to cycle back to Singapore.
L'Étape by Tour de France


The iconic L'Étape by Tour de France returned to Desaru this year, attracting a strong contingent of ANZA Cycling members. Lars Bastian made us proud by finishing 7th overall in the Men's 140km Race, while Gilian Li secured 9th place in the women's race.

Escapes to Malaysia & Bintan


Our members also embarked on a KFC-fuelled, 230km ride to Mersing, a relaxing weekend getaway in Bintan, and a day ride into the architectural marvel that is Forest City in Johor Bahru.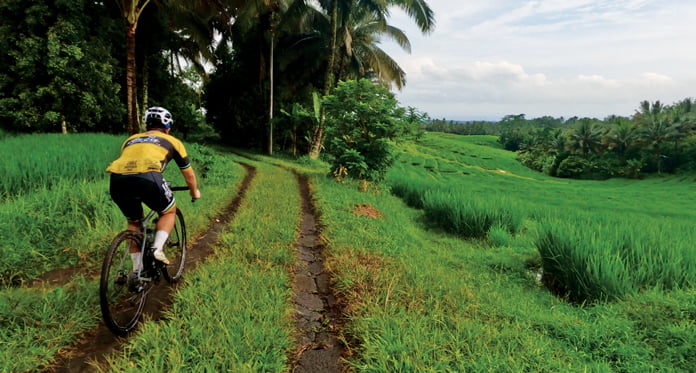 Where next?
Join us on our ANZA Cycling Bali Adventure!
Gear up for an unforgettable trip to Bali. Enjoy luxurious accommodation at HOMM Saranam, explore diverse cycling routes tailored to all abilities, and opt for thrilling extras like the Fatbike Lava Tour in Kintamani. This adventure includes expert local guides, bike support cars, mechanic services, and food! Need a bike? Our local partner is offering discounted rates for Rhinovelo gravel bikes. Two dates are available in August and October. For further details, email us at cycling@anza.org.sg or connect with us on Facebook and Instagram.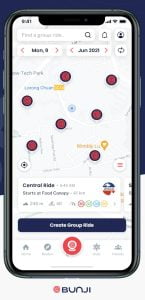 ANZA Cycling Club Trips: Subsidised & Supported
We are committed to enhancing the enjoyment of our member-led trips. We offer subsidies, including support for vehicles and partial reimbursement for team dinners on overnight trips. To be eligible, trips must involve at least six current ANZA members and be open to all members. They should be publicised on our community ride tool, Bunji, and on the ANZA Cycling Facebook page. After the trip, a short wrap report with photos is required to be posted on ANZA Cycling's socials. Remember to seek approval from the committee at least 21 days prior to the trip. For more details, contact cycling@anza.org.sg